Does a dog in heat smell like fish? What should you do when your female dog urine smells like ammonia? Why does dog peel smell like fish anyway? These are the critical questions that we will be answering today to put pet owners' worries to rest. If you are puzzled why your dog smells a certain way despite all the care, you have been giving it; perhaps it's time to double down and find out what is going on.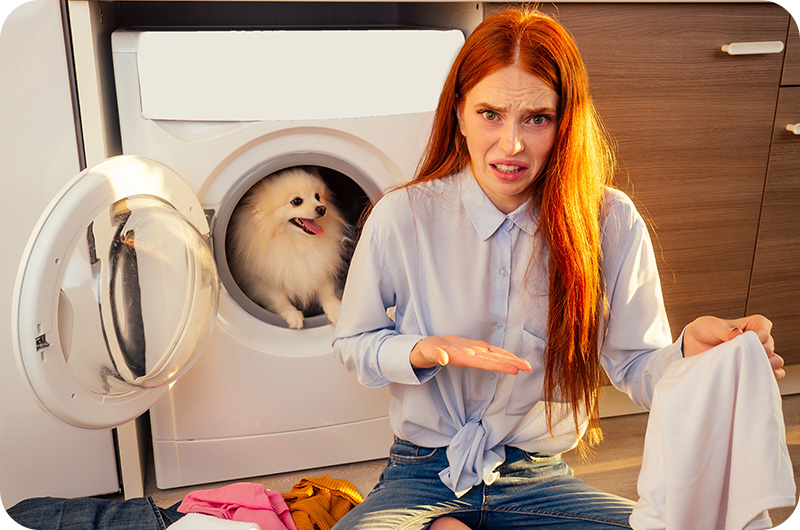 Why Does Dog Pee Smell Like Fish?
First of all, dog pee shouldn't smell like fish at all. Dog pee may have a protein-like and salty smell, but that's it. A fishy smell, especially at a level that may cause you to become nauseated, is not normal and is a cause for concern. Some pet owners may not spot the smell immediately, especially if the dog is well-trained and does number one and number two outside.
However, when the smell hits your nostrils, you know immediately that something is up. Smelly urine in dogs is usually a sign of bacterial infection or UTI.
When bacteria that don't belong to the bladder and the urethra is present, the byproducts of bacterial metabolism combined with the dog's immune response will produce a stinky urine smell. Giving your dog more water isn't enough in this case – you need to give your dog medication.

Bring your dog to a specialist or at least call a vet so you will know what to do next. Urinary issues can easily be diagnosed by examining dog urine composition, from protein to red blood cells. Bacterial culturing will also reveal the specific strain of bacteria, causing the UTI in the first place. Don't worry – UTI can easily be treated with antibiotics. Your dog should be well again in a week or just over a week.
What about dog urine that smells like ammonia? The sharp smell of ammonia is unmistakable in pet urine; it is not normal in both cats and dogs. It's fine for urine to have a slightly deeper smell, especially if the dog hasn't been drinking sufficient water.
Dehydration can change urine, too. However, there shouldn't be any sharp ammonia smell at all. Again, this smell can be the result of an infection that has just begun. This is good news for the dog owner, as early treatment for infections can mean the recovery period is shorter, too. Monitor your dog's urine and take note of any additional symptoms along the way.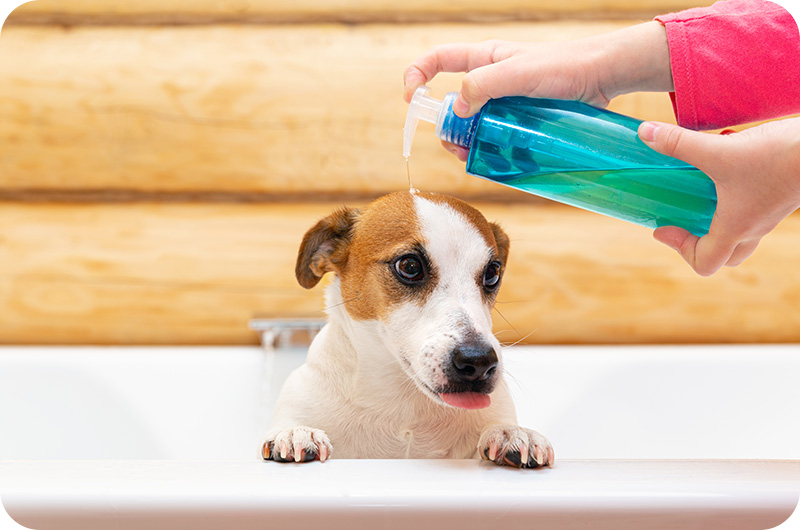 What Does a Dog in Heat Smell Like?
In general, humans will not be able to detect the specific smells associated with estrus or the canine heat cycle. The heat cycle occurs up to two times every year, and during this period, hormonal changes will occur that will give off a certain smell designed to attract male dogs.
The smell itself doesn't come from the dog's fur or skin but rather from the vaginal discharge. The vaginal discharge begins reddish before changing to straw-colored discharge.
You can check your dog's bedding for this discharge. When you notice that the color of the dog's discharge begins to change, this would be the time that your dog is getting ready for reproduction. Again, the smell is not detectable to humans.

If your dog smells unique, that's probably because of the many scent glands around its body and even on its paws. Combined, these scent glands will produce a unique odor profile.
Dog owners need to consider other potential factors that may be contributing to the dog's smell in the first place.
Some of these odors may be natural and non-life-threatening, but some of them are. For example, Pyometra may cause mortal danger to a female dog. Pyometra is a type of infection that targets the uterus and is often the result of being intact or non-spayed. Spaying doesn't just prevent unwanted breeding – spaying can save your female dog in its senior years and extend its life.  
Another cause for concern is metritis, which occurs when fragments related to whelping a litter are left inside the female dog. The fragments can cause inflammation of the uterus. Unborn puppies can also stay inside the mother, causing potentially fatal problems later.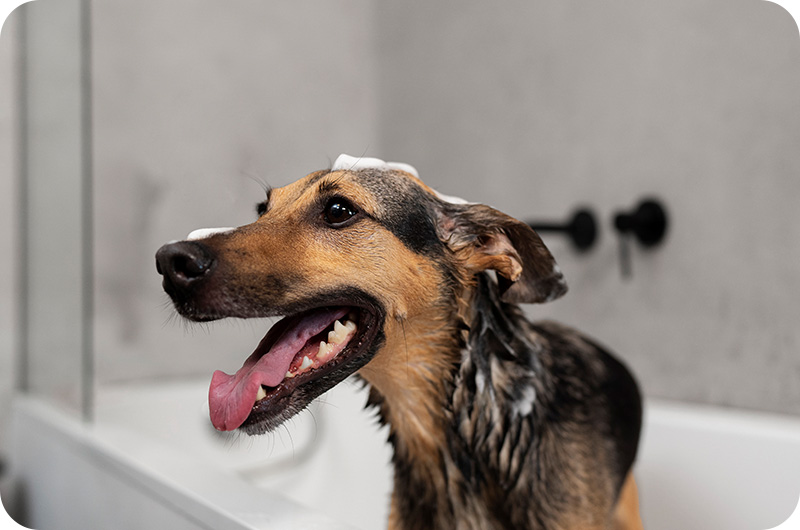 How to Get Rid of Fishy Smell from Dog?
There can be many reasons for a dog to smell fishy. We have discussed the main reasons why female dogs and dog urine, but are there are possible reasons?
If your dog's breath doesn't smell sweet, it's likely because you have not been brushing your dog's teeth as of late. Food particles and other stuff that get into your dog's mouth can stink up its breath. Brushing your dog's teeth might help, as well as giving your special dog treats that help minimize bacterial growth in your dog's mouth.
You might be picking up the smell from your dog's anal sacs or anal scent glands. These scent glands produce an effuse that will smell undesirable or fishy to humans. Bring your dog to the vet and have the vet check the scent glands, as these may need to be expressed and checked if they are healthy.
An improper diet can cause changes in a dog's physiology that can then lead to smelly problems. Some potential triggers include a diet with too much fiber, specialized canine food, and weight-loss food. Sudden changes are never a good idea, so make sure that you transition your dog to the new diet so your dog doesn't end up suffering from an abrupt switch, which can then lead to a fishy odor.
If your efforts at detecting a medical condition fail, it might be that your dog smells of its breed. You can try using very gentle organic shampoos to reduce the smell of your dog, but if you are against natural scent glands, the odor will return anyway.

Next on your reading list: