Why are x-rays so expensive? A dog x-ray stomach cost is likely to turn you off the first time you hear it because veterinary costs have increased significantly in the past decade or so, and there's no telling when the costs will stabilize. In general, veterinary care is pricey, so pet insurance is a practical solution to reduce expenses when necessary. Accidents like swallowing inedible or offensive objects can already increase dog care costs – and one of the most common expenses in veterinary care is the x-ray.
Not all dog x-rays require sedation or anesthesia. A dog x-ray without sedation is usually done on the chest and back, but other parts of the dog's body may require sedation so that the x-ray would be accurate. Sedation may sound a little excessive to pet owners. However, your dog needs to be super still during an x-ray, and even a slight turn or tail wag can ruin a good x-ray. There is a reason why sedation is a commonplace additional when taking a dog's x-ray.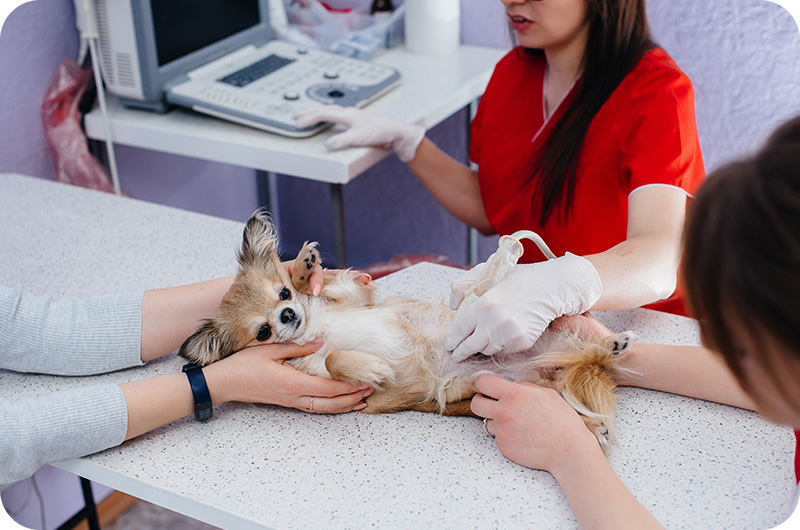 How much does it cost to x-ray a dog's leg?
Dog x-rays can cost at least $150 to a high of $250, depending on where you are getting the x-ray done in the first place. Before you blow your top on the price of a dog x-ray, take note that veterinary clinics need to invest in x-ray machines and other machines that require thousands of dollars of investment. Therefore, it is only normal for clinics to place a premium on dog x-rays because the equipment needed is no joke.
The price of a dog x-ray, surprisingly, will depend on how big and heavy your dog is. Remember the need for sedation? Sedation only works when your dog is given the right amount of sedative first. If you have a super big dog, like over ninety pounds, your dog will require much more sedation before it goes under the anesthetic. In contrast, if you have a teacup dog that is barely six pounds, your dog will need much less sedative, and the vet will be able to carry out the x-ray examination much more easily.
Are dog x-rays safe? Yes. Expert vets will tell you that the amount of radiation found in x-rays is only equivalent to natural radiation that your dog will be exposed to anyway, after about ten days romping about. So, x-rays are painless, and they don't pose any risk to your dog/s at all.

Some conditions that require an x-ray before proper treatment include:
Broken bones – Fractures necessitate x-rays so the veterinarian can put a good case on the affected bones.

Inborn conditions – Some genetic conditions like hip dysplasia can be fixed medically, but again, the veterinarian needs to see what's going on inside first.

After surgery – Dogs that have undergone surgery will need to be x-rayed to check how the injuries are coming along after surgery.

Kidney stones, gallbladder stones, liver issues, etc. – So many growths can occur inside the body, and an x-ray is the fastest way to detect these growths and deposits where they shouldn't be.

Cancer – Some types of tumors show up easily in x-rays.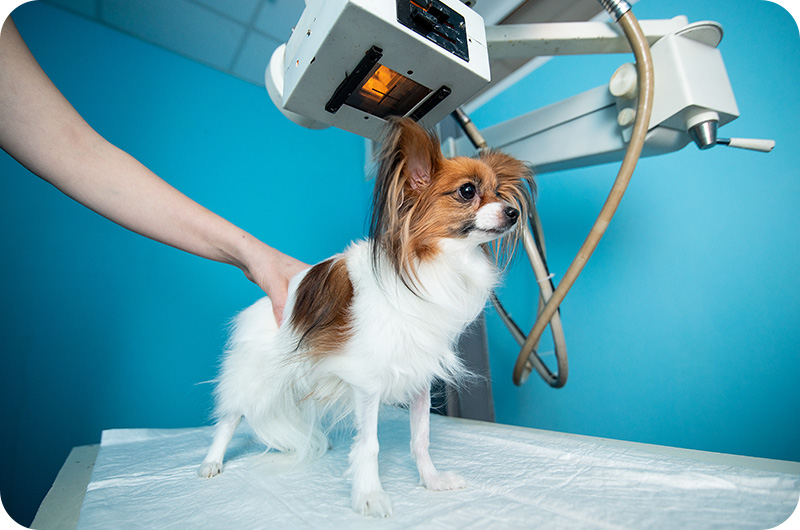 Why Dog X-rays Are Important?
When we think we've broken anything, we immediately get an x-ray. This is the best way to determine if anything was broken in the first place. The same principle applies when your dog suffers from an accident. Your vet has to see clearly what is going on inside, so the proper treatment can be given. The injury's position is important, and the actual state of what's going on in the bones and organs. If you want the most accurate diagnosis and treatment, you need to provide your dog with the right medical imaging.
A dog x-ray has many benefits. For instance, if your dog suffered from a possible fracture, the actual extent of the fracture will be revealed, as well as any other internal injuries that may have arisen as a result of the break. X-rays can also help track down internal injuries and conditions that you never knew about. For instance, a proper x-ray can reveal if your dog has a spinal injury (either fresh or healing) or if it has any torn ligaments or joints. Dogs tend to ingest garbage and other indigestible things, and an x-ray is the easiest way to determine what was exactly swallowed.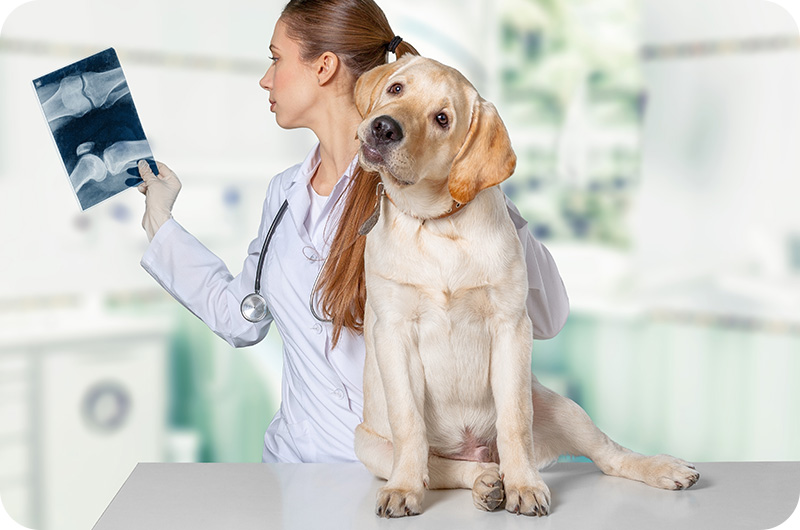 Keep in mind, however, that an x-ray isn't the only diagnostic tool available for canines. In other situations, your vet may ask for an x-ray and additional tests, like urine analysis, urine culture, blood chemistry panel, etc. There are also other imaging technologies available for dogs, like ultrasounds and CT scans. When the veterinarian requires live imaging of soft tissue sections, your dog must get a good medical ultrasound. Ultrasound imaging, much like x-rays, are harmless and painless, and this type of image is often done to check if female dogs are pregnant. Gallbladder stones and other anomalies can also be confirmed with ultrasound imaging. Some conditions are just more difficult to diagnose with just an x-ray, which is more or less just one flat image of a particular cross-section of the dog's body.
High-tech imaging technologies are more expensive – sometimes three times or four times as much as x-rays. This is why it's not practical to face these medical hurdles without any form of pet insurance. Pet insurance ensures that your dog will get the tests without burdening your bank account too much. Of course, we don't want to be in a situation where you will have to skip your dog's medical requirements because it's too expensive for you.

Next on your reading list: