Can I give my dog cat food? What's the difference between cat and dog food?
It's a common sight indeed to see a dog eating cat food, but how healthy is this habit? Can dogs and cats eat the same food? We shall attempt to find out if this canine habit is healthy for the animals or not. Learn more about canine behavior and how it can affect the dog's health, too. Knowing why dogs have certain tendencies can greatly improve your canine companions' handling in the long term.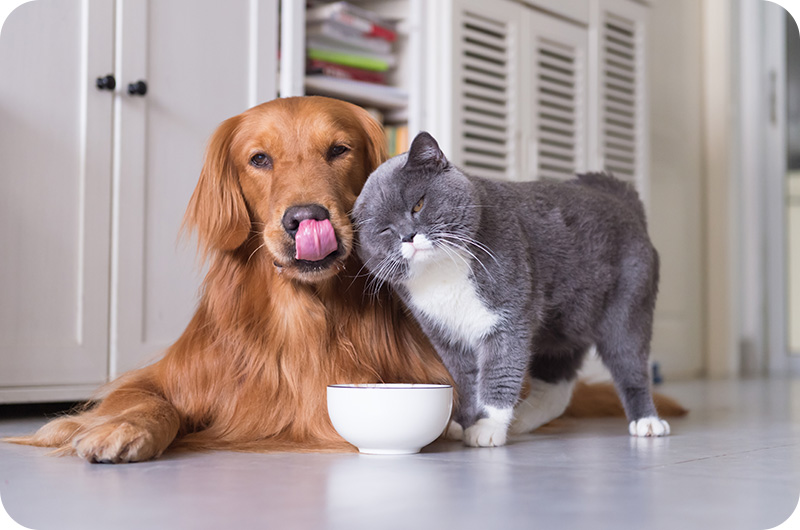 Will Cat Food Hurt a Dog?
Can dogs eat wet cat food? Yes, cat food will hurt your dog because it was not designed for dogs. Even though there is more protein in cat food than dog food, cat food does not have the full roster of nutrients needed by dogs to stay healthy.
It's even more dangerous if you have young dogs or pups. The dietary requirements of younger dogs are very specific, and they might end up with development issues later on if they don't get the right amount of nutrients as they are developing from puppyhood. Dogs can't eat wet cat food as a substitute for kibble or wet dog food. While there may be similarities with the content, the right balance of nutrients will never be achieved because cat food is not dog food again.
If your dog loves cat food as part of its regular diet, you are setting up your dog for medical conditions later in life. Complications may arise because cat food is made for obligate carnivores, and dogs aren't obligate carnivores. Dogs require protein, fats, carbohydrates, etc. On the other hand, cats don't need so many carbohydrates in their diet, and they function primarily because of protein and fat from meat-based sources.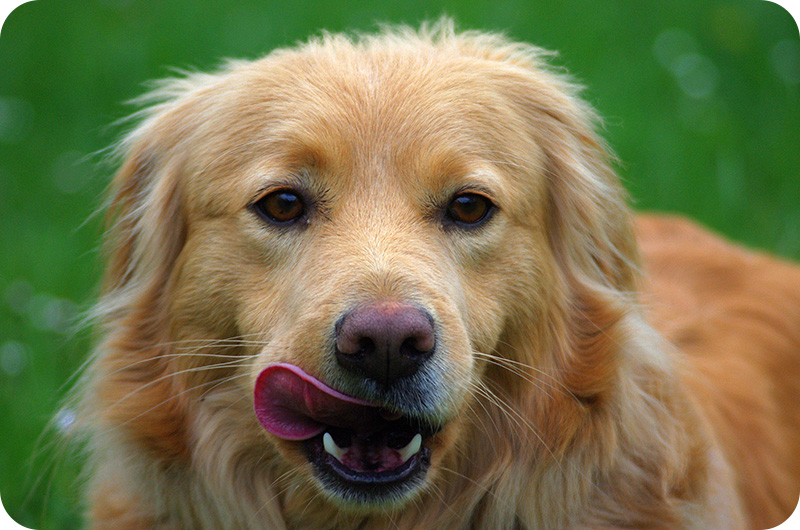 What Can Make My Dog Go Blind?
While cat food won't make your dog go blind on the spot, nutritional deficiencies over a prolonged period can. This is why vets are very particular about what dogs should eat regularly, because the more you give your dog the wrong type of food, the higher the chances of your dog suffering from chronic degenerative diseases, including blindness. So, if your dog is in a tight spot and you don't have any dog food left at home, you can give your dog some cat food as emergency food so that it won't go hungry. However, if you are going to give your dog some cat kibble over months, that's when the problems will arise.
A condition affects dogs called SARDS or suddenly acquired retinal degeneration, which affects dogs and causes successively worsening blindness over months. Statistically, female dogs are also more prone to blindness, especially the canines that are already middle-aged, roughly seven years old and above.

If the dog's average lifespan is eight years old, then the middle age for that dog breed is four years. Smaller dogs tend to have longer lifespans, and the middle age range for those breeds can be computed too by taking into account the average lifespan of the dog in question.
If you want to avoid the scenario where your dog will suddenly go blind, and you can't do anything about it, now would be a good time to start investing in dog food that has proper supplementation of beta carotene and other eye-healthy nutrients. There is some specialty dog food that provides the correct amount of nutrients in every serving.
These special canine diets will ensure that while we cannot completely stop degenerative eye conditions when they begin, we can ensure that our dogs have the right nutrients daily. This way, your dog will have all the chances that it needs to avoid blindness when it gets to the age where sudden blindness becomes possible.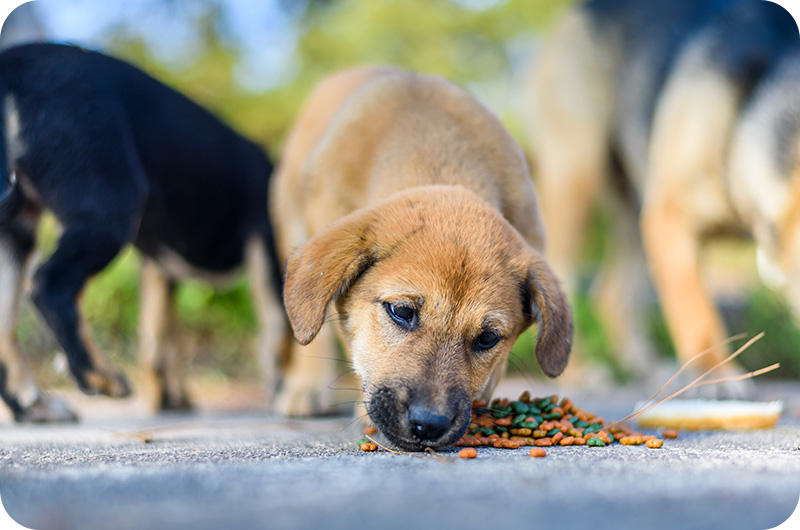 Can My Dog Die from Eating Cat Food?
While your dog won't die outright from having a few cups of cat food, it can suffer from potentially debilitating conditions later on from eating too much of it. The best food for dogs is commercial food that was designed for dogs and not cats.
As we have discussed previously, commercial cat food lacks the correct balance of vitamins, minerals, and macronutrients needed for normal development and a healthy canine body.
In short, commercial cat food will eventually ruin your dog's body as it becomes more and more malnourished as it eats food that wasn't fit for its physiology in the first place. There are also nutrients in cat food that are too strong for dogs and may cause abdominal upset, nausea, and other symptoms.

Excess nutrients like taurine can also cause long-term issues in dogs simply because they don't need a lot of it in the first place. There is a long-term issue with what you feed dogs, and this is also why many dogs end up being sick because they are fed the wrong type of food. It's the same situation that dogs have when they are constantly fed human food, like table scraps and whatnot. Dogs that are fed with table scraps are most likely to suffer from diabetes and obesity.
In some instances, cat food also has a disproportionately larger amount of fats. Dogs are sensitive to large quantities of fat in their diet, and this has been known to trigger pancreatitis, abdominal upset, liver problems, and kidney problems in many breeds of dogs. While your dog will continue to pick cat food because it tastes better due to higher meat content, this doesn't necessarily mean that cat food is the best choice for it. Remember – dogs will go for anything that smells good or taste good. Dogs can also ingest completely inedible objects just because their senses and their boundless curiosity drive them.
Next on your reading list: