Dog skin cancer is one of the most frightening things on a dog owner's mind. Fortunately, you can still get your dog treated if it did develop cancerous lesions. Learn more about how skin cancer grows on dogs and what can be done in today's important blog.
What Does Skin Cancer Look Like on a Dog?
Skin cancer on dogs looks similar to melanomas that develop in humans. They can be largely misshapen and discolored growths that may occur in different parts of the body.
Should you find any growth on your dog's skin, please take a photo of it to show your vet to ascertain that it is not serious. If it looks serious, your vet will likely request that you bring your dog to the clinic so the growth can be biopsied.
Unlike humans, however, dogs don't develop skin cancer mainly because of sun exposure. It may play a part in the eventual development of skin cancer, but genetics truly predisposes dogs to develop different kinds of cancer. Reddish and swollen skin, as well as skin that becomes discolored – these are the telltale signs of skin cancer in dogs.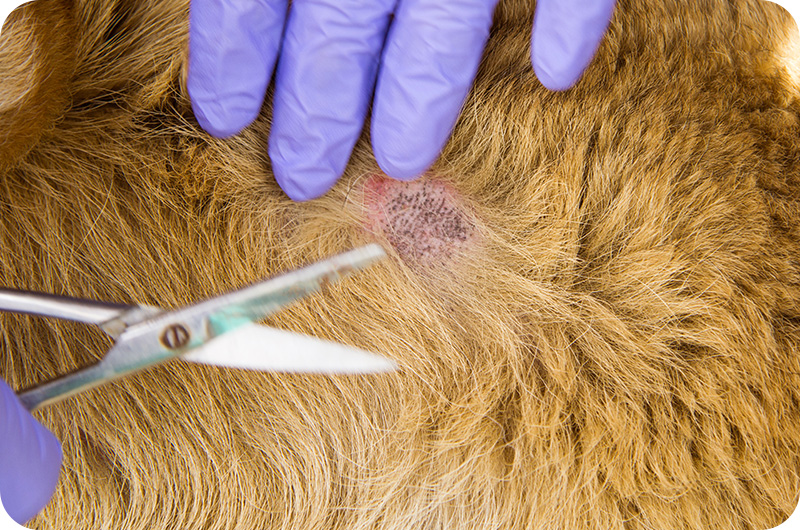 Is Dog Dewormed Harmful to Humans?
If you type "dog dewormed cancer" on Google, you will find reports of a dog dewormed named fenbendazole being recommended to treat cancer in humans. The news comes from Korean oncologist Kim Ja-young who stated that this dewormed was effective for treating cancer and is safe for humans for nearly half a century, and the absorption rate was one of the reasons why it was touted as safe for human use. Fenbendazole only has a 20% bioavailability rate when taken orally by humans. According to Kim, the dewormed for canines will pose no side effects to humans at the dose of 2000 mg. According to Kim, he has been prescribing the drug to different patients, including metastasized breast cancer.

Common Cancers in Dogs
Hemangiosarcoma is the most aggressive dog cancer, according to vets. This type of cancer normally occurs either in the spleen or heart. It then begins to spread rapidly throughout the dog's body. Sadly, this type of cancer often spreads rapidly before it can be diagnosed properly.
Bone cancer is another common cancer in canines. While this type of cancer can occur in all dog breeds, it is the larger breeds that are often diagnosed with it.
Lymphoma affects the dog's blood cells and the lymphoid cells and tissues, too. This cancer can occur simultaneously throughout the body, through various organs and tissues. In short, because blood travels throughout the body, the cancer cells can easily metastasize and spread. Advanced detection and treatment are necessary to save the dog's life.
Melanoma or skin cancer is by far the most common cancer in dogs. Melanomas can often be found in the dog's mouth, and it can become malignant as time passes. Keep in mind, however, that a dog can develop benign tumors, too.
Mast cell cancer is another form of skin cancer that can cause malignancy quickly. The mast cells may be spotted in the connective tissues.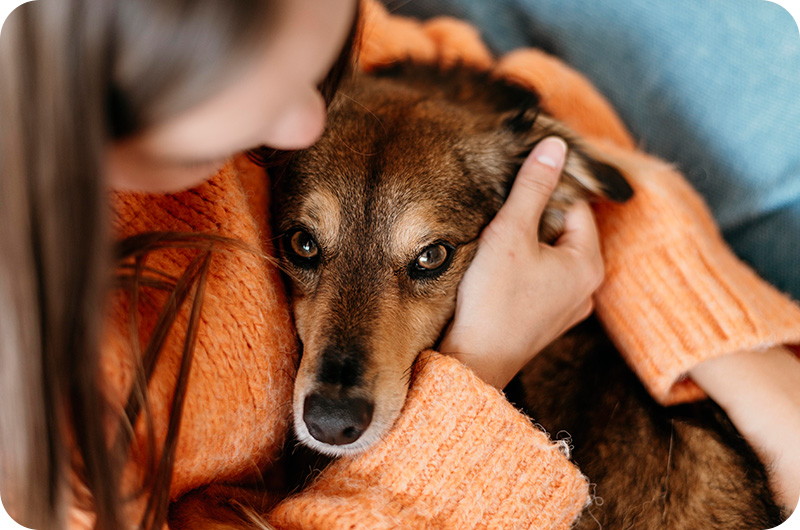 How Do You Know If Your Dog Has Cancer?
Dog cancer symptoms:
There are general signs of cancer in dogs that dog owners should be aware of, so they can bring their beloved pets to the vet quickly.
The development of masses or tumors anywhere in the body. Cancer tumors can emerge anywhere, so you must sometimes give your dog a quick, general inspection to see if it is growing any tumors. If you do find suspicious growths anywhere, there is no need to panic.
Wounds or lesions that fail to heal despite continuous treatment and excellent care. These are alarming for the most part, as there is no reason for a lesion not to recover unless it's cancerous.
Certain difficulties in performing common actions such as defecation and urinating. In some situations, dogs have trouble with these activities because their digestive system and urinary tract have already been blocked or affected by cancer. There is a huge risk of not having your dog checked if you observe signs like these.
Signs of being nauseous and vomiting. Projectile vomiting is alarming not just for humans but also for dogs. If the vomiting occurs almost daily and your dog is visibly weakened, there is something wrong.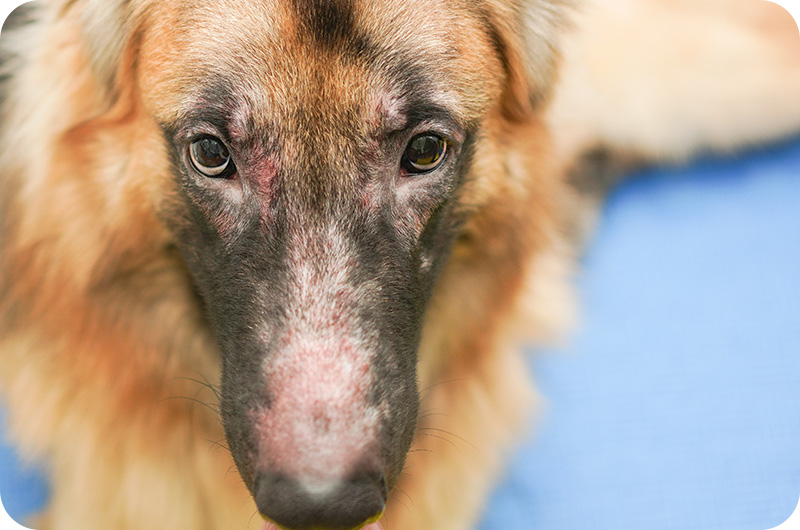 Many dogs first exhibit symptoms that are detectable with how they eat. Difficulty in chewing and swallowing, for example, is not normal and should be looked at immediately. Difficulty swallowing is alarming, as there may be masses in your dog's throat that prevent the easy movement of a bolus.
A lazy dog wouldn't move so much throughout the day. It is also common for lethargic dogs to show that they can't move sufficiently to approach water and food. If your dog transforms from a highly active and happy pup to a lazy dog, call your vet immediately.
Lameness has also been marked as a possible sign of cancer. This can occur in dogs with painful bone tumors or just tumors that affect their mobility because the growths are on the muscles or connective tissues. General pain from an undiscovered tumor can also cause issues with getting up and just moving about.
Respiratory issues. Breathing problems can be pronounced or not. A vet would be able to provide a better evaluation if your dog is having trouble breathing. However, obvious signs such as wheezing, and coughing should be seen at the soonest possible time.
Some tumors ooze fluids and blood. The oozing can then cause a change in your dog's general smell. Dog's may have a musky smell, but in general, they don't have an odor that reeks of wounds and lesions.

Next on your reading list: