Cats are known for their distinct behaviors and expressions of affection, one of which is the occasional drool that may surprise their owners. While a content, purring cat might drool during petting sessions, excessive or sudden drooling can raise concerns.
Why Do Cats Drool?
Contentment and Relaxation:
It's not uncommon for cats to drool when they are in a state of pure bliss. When your feline friend is purring loudly while receiving affectionate scratches or belly rubs, the pleasure response can stimulate their salivary glands, leading to drooling. This type of drooling is harmless and a sign of your cat's happiness.
Dental Issues:
Dental problems can be a significant cause of cat drooling. Conditions such as gum disease, tooth decay, or oral infections can lead to discomfort and pain, resulting in excessive drooling. Regular dental care is essential to prevent and address these issues.
Foreign Objects:
Cats' curiosity can sometimes lead them to ingest foreign objects that get stuck in their mouth or throat. This can trigger excessive drooling as their body attempts to expel the object. If you suspect your cat has ingested something unusual, seek veterinary care promptly.
Toxic Substances:
Ingesting toxic substances or plants can lead to drooling as the body tries to rid itself of the harmful material. If you suspect your cat has come into contact with a toxic substance, contact your vet immediately.
Nausea and Upset Stomach:
Cats may drool when they feel nauseated or have an upset stomach. This can occur due to various factors, including dietary indiscretions or underlying health conditions.
Motion Sickness:
Just like some humans, cats can experience motion sickness during car rides or other forms of travel. This discomfort can result in drooling.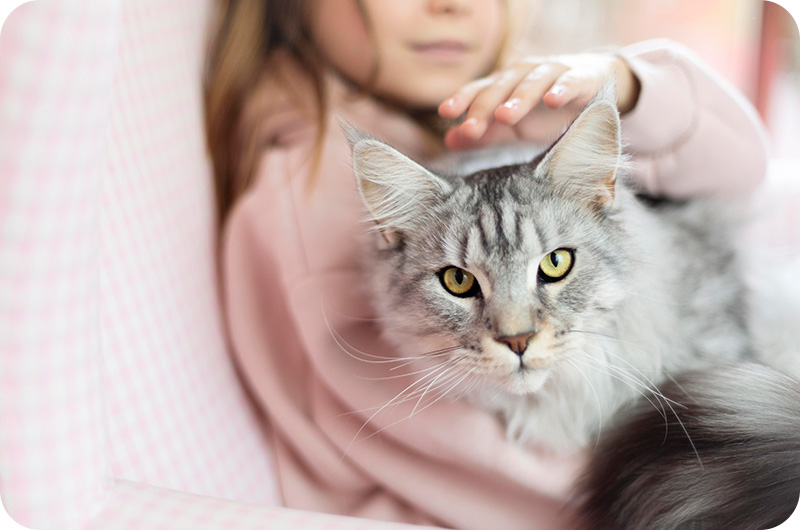 When Is Cat Drooling a Concern?
While occasional drooling during moments of relaxation or affection is usually harmless, certain situations warrant veterinary attention:
Persistent Drooling: If your cat continues to drool excessively for an extended period without an apparent cause, it's essential to have them examined by a vet to rule out any underlying health problems.
Difficulty Swallowing: If your cat shows signs of struggling to swallow, such as gagging or coughing along with drooling, it could indicate an obstruction or a serious issue requiring immediate attention.
Changes in Behavior: Any noticeable changes in your cat's behavior, including lethargy, decreased appetite, or avoiding food altogether, should not be ignored.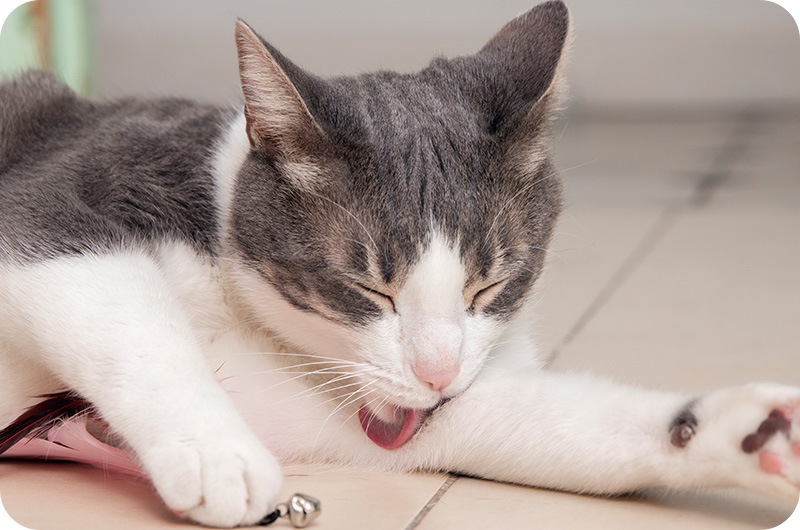 Preventing Dental Issues:
Dental health plays a crucial role in preventing drooling due to oral problems. Here are some tips to maintain your cat's dental hygiene:
Regular Dental Check-ups: Schedule routine dental check-ups with your veterinarian to catch and address any dental issues early.
Dental Care at Home: Brush your cat's teeth regularly using cat-specific toothbrushes and toothpaste. This helps prevent plaque buildup and keeps their gums healthy.
Dental Diets and Toys: Consider providing dental diets or toys designed to promote dental health. These products can help reduce the risk of dental problems.

Understanding why your cat drools is essential for distinguishing between normal behavior and potential health concerns. While contentment and relaxation can lead to occasional drooling, persistent or excessive drooling should prompt a visit to the vet. Regular dental care and prompt veterinary attention when needed will ensure your cat's overall health and well-being, keeping them purring with joy for years to come.

Next on your reading list: