Old dog bones must be disposed of if they are originally raw or made with a different bone variant. Bone marrows are ideal for your pet dog, and they can be repurposed accordingly. Prepare these old dog bones for your pet's tasty and healthy treat.
How To Dispose of Old Dog Bones?
As you go inside the pet shop and notice multiple treats for your canine pet. Treats, rawhide, and bones are some of the infamous items that your furry pet can enjoy. After some time, you may notice a load full of old treats. Ever thought of thinking about how to reuse or dispose of old dog bones?
Dogs and bones seem like a match made in heaven. It is the same thing with cats and fishbones—they are featured in a way that they're meant for each other. Coincidentally, there are numerous ways that you can make these natural treats for your pet.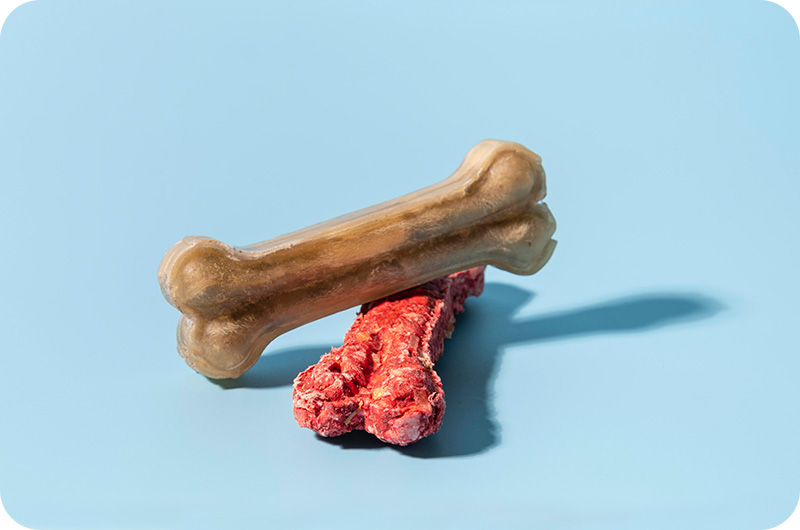 What are Old Dog Bones?
Chewing is considered a natural dog behavior. They may even chew anything; even it is not considered edible. However, bones are a healthier treat to prevent your dog from gnawing foreign objects. Dogs also use bones to keep their teeth sharp and clean and avoid the risk of teeth infection.
Not all bones are safe for your dog's tummy. It can present multiple safety and health hazards to your canine pet. Some dog owners may have an initial idea that cooked chicken bones are bad for their canines. These brittle bones break and splinter into small, sharp pieces which can potentially cut your dog's throat and stomach.

Can Old Bones Injure Your Pet Dog?
Before you try to give a bone treat for your pet dog, you must first find out which variants are considered safe and which ones should be discarded. These old bone variants can injure and harm your canine pet instantly. Not only that these can be a choking hazard for your small dogs, but they can also lead to severe internal damages, including:
Mouth injuries caused by bone fragments hitting the gum, cheek, and tongue area.
Obstruction coming from bone pieces left stuck in the esophagus, trachea, or small intestine.
Sharp bone fragments can potentially lead to severe internal bleeding.
Brittle bones with collagen contain high-fat content, which can lead to pancreatitis.
Bacterial infection in the abdomen area due to bones sticking and penetrating the stomach area.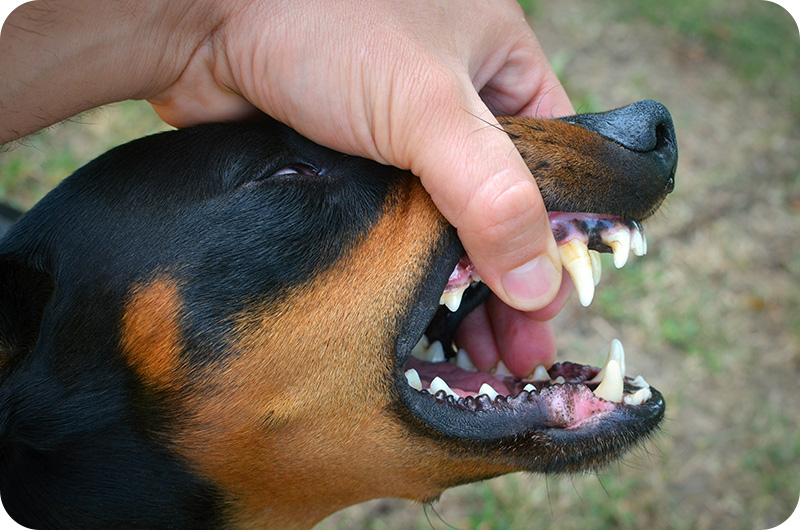 When picking the suitable bone variant for your dog, select for one's that are larger than their mouth—about the size of their head. This will ensure that your dog will not swallow the large bone while it will give enough mouthing and chewing area for your pet. If you own large dog breeds, you may select bones from beef and bison's knuckle area.
Throw the raw bone pieces fast after your dog consumed its flesh. Barebones can give food-borne illnesses which can harm your dog. Do not repurpose old bones that are originally raw to prevent salmonella and food contamination from affecting your beloved pet.

Do Dogs Dissolve Bone Marrow Inside their Stomach?
While chicken meat is a healthy, digestible option for dogs, its bones are not landing the same pace. Chicken bones are tiny and brittle, and they will form a smooth mash when ground. At times, ground chicken bones can be dissolved and absorbed by the stomach area before they become risky to your pet. This will give way for your dog to dissolve the bone completely.
Other bone variants such as beef and pork bones are not recommended for grinding. This is because pork and beef bones, even milled, can cause severe conditions to your pet, namely:
Potential obstruction in the throat or pharynx area.
Contamination from bacteria buildup.
Risk of tearing the gastrointestinal tract.
Provided that your dog may have consumed inappropriate bones, you may check for the initial warning signs within a day or two before taking them to your veterinarian:
Anxiety, irritability, and other psychological issues
Poor appetite and lack of mobility
Diarrhea and other gastrointestinal problems
Gagging, retching, or coughing
Lethargic and drooling
Uncomfortable in sitting and defecation
Breathing problems
Excessive thirst and licking of lips
If symptoms persist, it is a clear indication that your dog has consumed a dog bone that hasn't dissolved properly. It may also be an indication of injury from the ingested bone. After treatment, refrain from using old bones that were considered indigestible for dogs.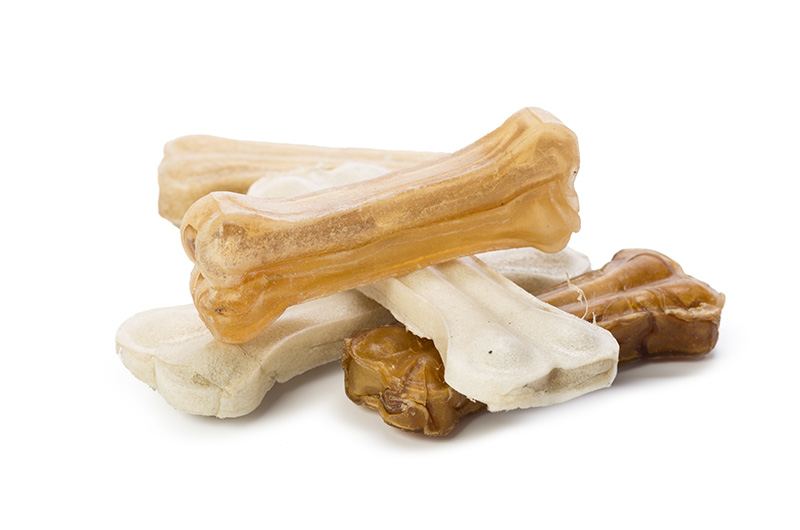 What Can I Do with Old Marrow Bones?
Do not discard old marrow bones right away. If you will give time and effort on it, you can reuse these items as tasty treats. Old bone marrows can provide nutrients while keeping your dog's mouth busy.
Giant bone marrow can be repurposed as long as it is cooked, and clean. Buffalo and beef knuckles can be considered, although they cannot be stuffed with mushy treats. Commercially produced old bones made with tough, edible skin can be reused as well. Here are simple ways that you can reuse these dog treats:
Giant bone marrow can be filled or stuffed with nutritious filling. Make sure that you are selecting those that have a smooth and tough finish. Old bone marrows cleaned and buffed can be repurposed into a bone vessel filled with yummy dog treats.

Mashed pumpkin is a good filling for your pet. It helps your dog from absorbing moisture without increasing its blood sugar levels. Pumpkin also has a moisture content of around 80%, making it ideal for dehydrated dogs.

Beef or buffalo knuckles can be reused, too. Buffalo knuckles can be repurposed by covering them with sticky treats. Mix homemade peanut butter and pumpkin puree and roll your beef knuckles. Make sure to chill it to prevent the mixture from melting.
Recook dehydrated rawhide or animal skin. Commercially manufactured edible dog bones are made with beef, pork, and other red meat with dry skin. To repurpose this, you may boil it inside a pressure cooker until tender. Then, mix it with your dog's meal or remold it into a bone-shaped figure before dehydrating it.

Next on your reading list: