Top Breed dog food and Vitality Beed & Lamb dog food are two contenders that provide higher protein content than the usual dog food. So, which one of these brands is better and offers better value for your money?
Top Breed Dog Food Vs. Vitality
The global demand for dog food is unceasing, and the market for premium dog food continues to climb as more people are adopting "fur babies" as part of the family.
If you are a first-time dog owner, it might not be obvious how to settle on a dog food brand, simply because there are so many of them in the market right now. Another factor to consider is the price point of premium dog food brands. Are you willing to spend $90 per bag of dog food? What are your specific priorities when buying dog food?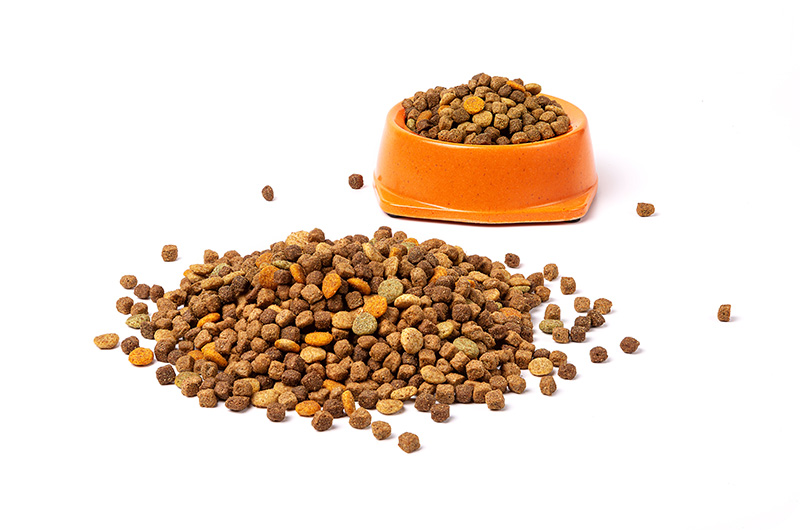 What is premium dog food?
Premium dog food is more of a marketing term, but there is a kernel of truth. There are many cheap dog food brands out there, and if you are after volume, you're going to find many large sacks of dry kibble for dogs that are below $50.
The idea behind premium dog food is that some brands are more dedicated to their canine consumers, and they procure better ingredients that produce healthier dogs in the long term. Domestic dogs are omnivorous, but they still require a high protein and fat ratios, specifically those derived from animal sources. As a result, premium dog food often provides higher crude fat and crude protein than their cheaper counterparts.
However, don't let the price points fool you. Instead of relying purely on the dog food price, it's a good idea to check the nutritional label and compare. Today, we will let two powerful brands of dog food clash – Top Breed Dog Food and Vitality Lamb & Beef Dog Food. So, which one of these specialty dog foods will bring home the bacon?

Is Top Breed Dog Food Good for Dogs?
Top Breed Dog Food is manufactured by Robina Agri Partners (Universal Robina), a multinational company that exports mainly to Asian regions. Top Breed Dog Food is the recipient of the Animalism Edition (World Branding Awards) for the dry kibble category in 2019.
Top Breed is one of the handfuls of award-winning dog food brands that have been awarded twice in a row for the same category.
Pricing
The price point isn't bad at all – a large bag costs a little over $20, which puts Top Breed Dog Food along with the same price point of ordinary US dog food brands minus the huge price tag.
Advantages
We noticed immediately with Top Breed Dog Food that Robina Agri Partners used various vegetable crops to provide nutrients and roughage to dogs. This dog food appears to be carefully formulated for show dogs because of the emphasis on essential micronutrients.
The bulk of the calories comes from beef fat preserved with vitamin E (tocopherol), soya meal, rice bran or rice middling, wheat, and meat meal. In addition, dog food offers beef tallow and vegetable oil as fat sources. Top Breed Dog Food provides nutritional yeast for digestive health, which also happens to provide digestive boost and vitamins.
This dog food contains a premix of vitamins and minerals and omega-three and omega-six fatty acids. Omega-three and omega-six fatty acids are essential for cardiovascular health, and both fatty acids are also crucial for normal canine metabolism. The manufacturer has also added the extract of the Yucca Schmidinger plant to reduce stool odors. This is a boon for all dog owners, especially those who own larger dog breeds. Top Breed Dog Food contains a minimum of 12% crude fat, a maximum of 12% naturally occurring moisture in the kibble, a maximum of 4$ roughage or dietary fiber, and a minimum of 28% crude protein.
Disadvantages
Vitality dog food should not be given to dogs that are allergic to gluten and similar byproducts. This is because it contains wheat as well as wheat byproducts.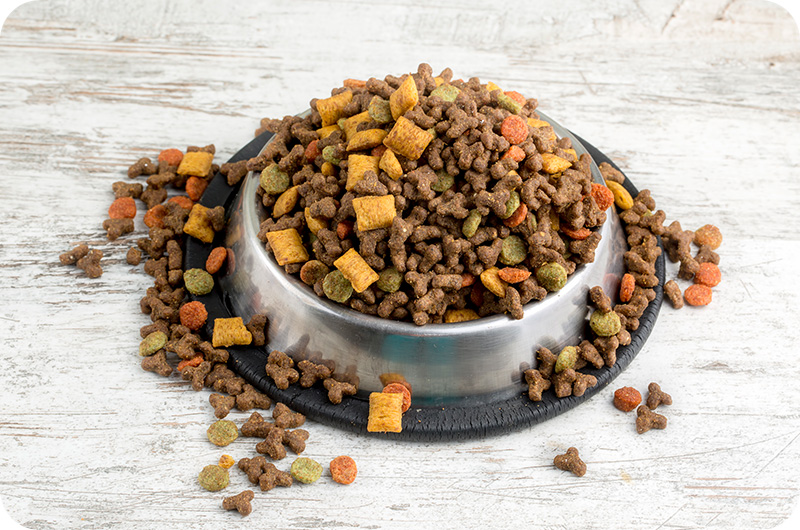 Is Vitality a Good Dog Food?
Vitality Lamb & Beef Dog Food is produced by an Australian company called Advanced Pet Care of Australia Pty Ltd. The company has various products, including aquaculture feeds, animal treats and supplements, and dog food.
This brand doesn't have an excellent international reputation, but we think there's still something good about it and the points raised against this brand are too general to be taken seriously. The first problem that some dog owners have is that the manufacturer has included wheat in the formulation.
We can name dozens of dog food brands that have the same thing. But let's face it – manufacturers add wheat and wheat byproducts because both sources of calories are cheap. So, while the raw food diet and wild dog diet champions will disagree, it is what it is. With this being the case, let's move on to examining how Vitality Lamb & Beef Dog Food stacks up with the first contender.
Pricing
This dog food is incredibly cheap, with a fifteen-kilogram bag fetching just $50 on average in the international market. This is marketed as premium dog food in Southeast Asia and nearby regions where US dog food brands are scarce and considered too expensive for mass-market consumers/pet owners.

Advantages
Vitality Lamb & Beed Dog Food trumps the previous brand because of its hypoallergenic formulation. This may be a good choice for dogs with sensitive digestion and who do not do well with cheaper dog food brands. The lamb and beef content of the formulation is ideal as well. This dog food provides a minimum of 21% crude protein, followed by a minimum of 10% crude fat. It has a lower fiber content of 3.5% (max) followed by moisture content of 8%. It is only a few points below Top Breed when it comes to crude protein, so if your dog has to be on a special, high-protein diet because it is wasting away, it would be good to stick to Top Breed.
Disadvantages
It also contains wheat and may not be the most suitable for dogs with grain-sensitive stomachs. It is a bit more expensive with lower protein content per serving.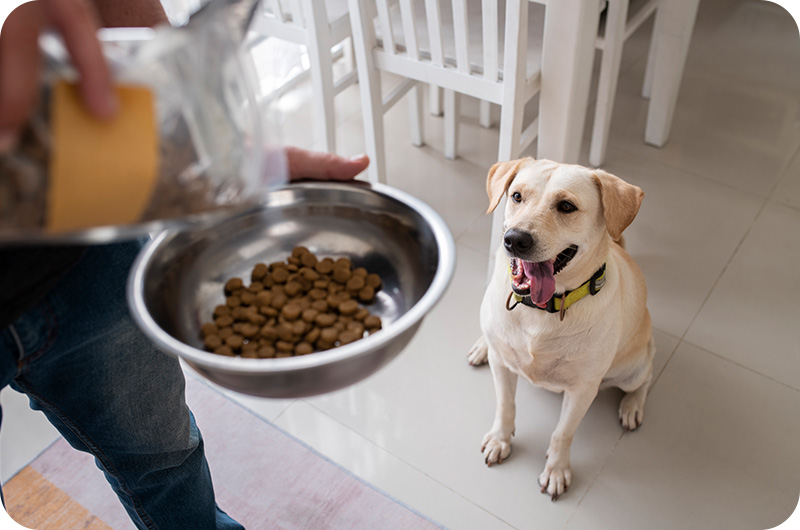 What Brand Dog Food Do Vets Recommend?
Veterinarians will only recommend specialty dog food and diets after a complete examination of their patients (i.e., your pet). With this in mind, we discourage people from experimenting with different specialty diets and prescription diets because you may harm your pet in the process. There is also some confusion about how prescription diets work. People believe that they can give just any brand of specialty dog food without a prescription means it's a good pick for their pet/s. This is not true. Give only a specialty diet to your dog after the veterinary recommendation.

Next on your reading list: