Bernese Mountain Dog and Golden Retriever are two famous dog breeds in the United States. These two dog breeds possess similar affection for their owner and can be considered family-friendly watchdogs. In addition, Goldens and Bernese breeds can be together in a single home.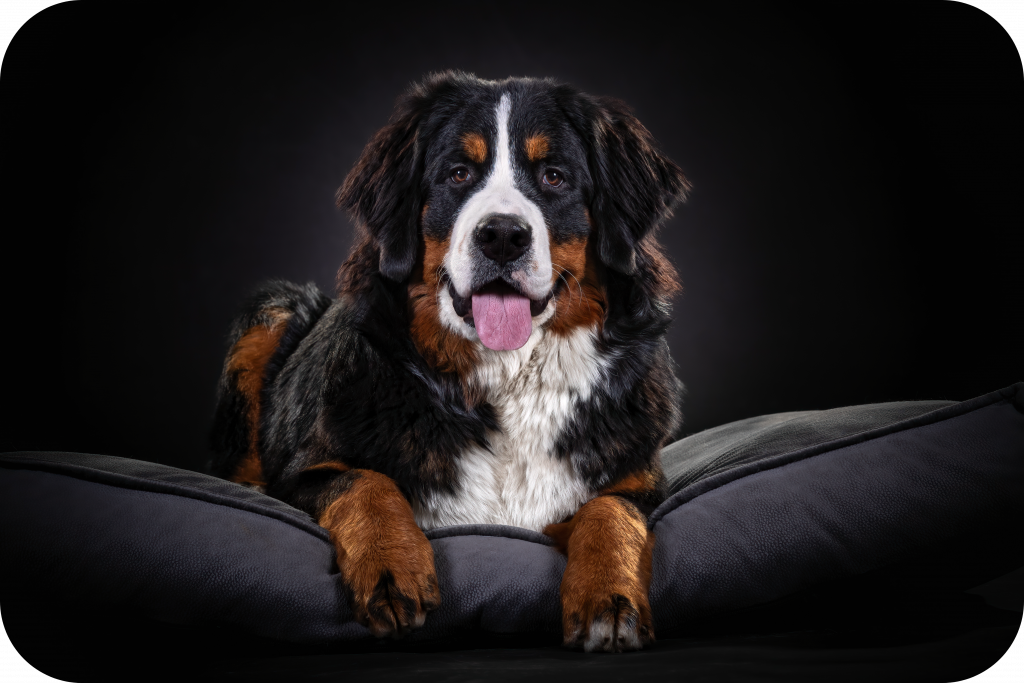 Bernese Mountain Dog Vs. Golden Retriever
If you plan to get a dog, you need to decide what type of dog is suitable for you. Dogs are considered human's finest companions, and selecting the dog that fits your lifestyle is a must. There are different reasons people acquire a pet; some want a companion or find the dog breed beautiful.
For someone who wants to have a family watchdog, Bernese Mountain Dog and Golden Retriever are the best options for you. These dog breeds have high intellect and are well-equipped to provide comfort for you. Goldens and Bernese breeds have many commonalities, with distinctive differences in terms of personalities, temperament, and required food and grooming for each breed type.
Golden Retriever is a known dog breed suitable for an athletic pet owner. Unlike other dog breeds, Golden Retrievers are insanely active. They need an owner who can top up their high energy levels. This canine fellow can sustain long wee hours of exercise without feeling strained or exhausted.
Bernese Mountain Dog is pretty the opposite of a Golden Retriever. Its laidback, cold composure is suitable for pet owners with minimal time to do recreational activities. You can expect this dog to be less demanding for walks and daily exercises. Like the Golden Retriever, this dog breed is family and child-friendly.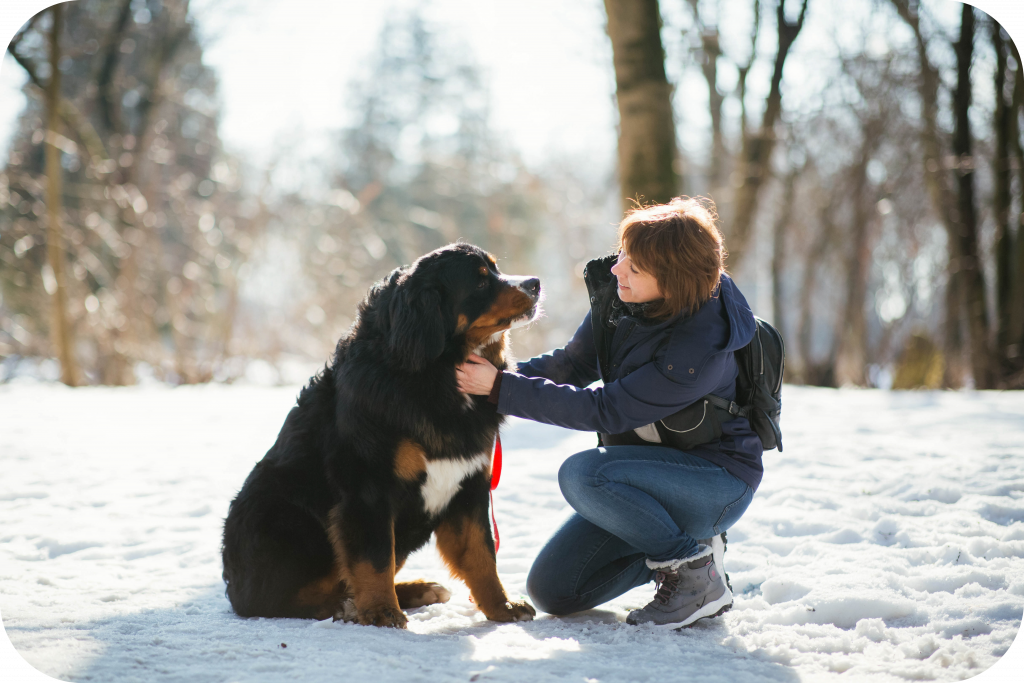 Are Bernese Mountain Dogs Bigger Than Golden Retrievers?
Golden Retrievers are initially bred in Scotland as early as the 18th century. Goldens are considered one of the most popular dog breeds in the United States up to this date. Goldens can be a fantastic family pet and can be active at most times. These canines love to swim and run; so, make sure you can keep up with this energetic pet.  
On the contrary, Bernese Mountain Dogs are good-natured canines first bred in Bern—Switzerland's agricultural region. Due to their relatively large size, these dogs can only live an average of 8.5 years. Bernese's trademark fur color consists of a dominant black fur with patches of rust-colored and white-colored face and belly.
Bernese Mountain Dog breed is relatively giant than Golden Retrievers. It can grow up from 23 inches up to 27.5" and weigh around 70-120 pounds. To give a quick insight about these pets, here are some information tidbits that you may consider before owning any of these dog breeds:
Golden Retrievers have a life expectancy of 10 to 12 years. Bernese Mountain Dogs, on the other hand, have a life expectancy of 7 to 10 years.
Both the dogs are easy to train, child-friendly, and pet-friendly.
A Golden Retriever can bark occasionally. This is the same with Bernese Mountain Dog—but with louder frequency.
Golden Retrievers can tolerate temperatures from 45°F to 90°F (7.22°C to 32.22°C). In addition, Bernese Mountain Dogs can resist temperatures from 15°F to 86°F (-9.44°C to 30°C).
Golden Retriever dogs may require moderate grooming. Meanwhile, the Bernese Mountain Dog needs high amounts of grooming needs.
Both Golden Retriever and Bernese Mountain Dogs have double-coated fur.
Golden Retriever ranks fourth place on the dog intelligence profile. On the other hand, Bernese Mountain Dog ranks 27th
Do Golden Retrievers Get Along Bernese?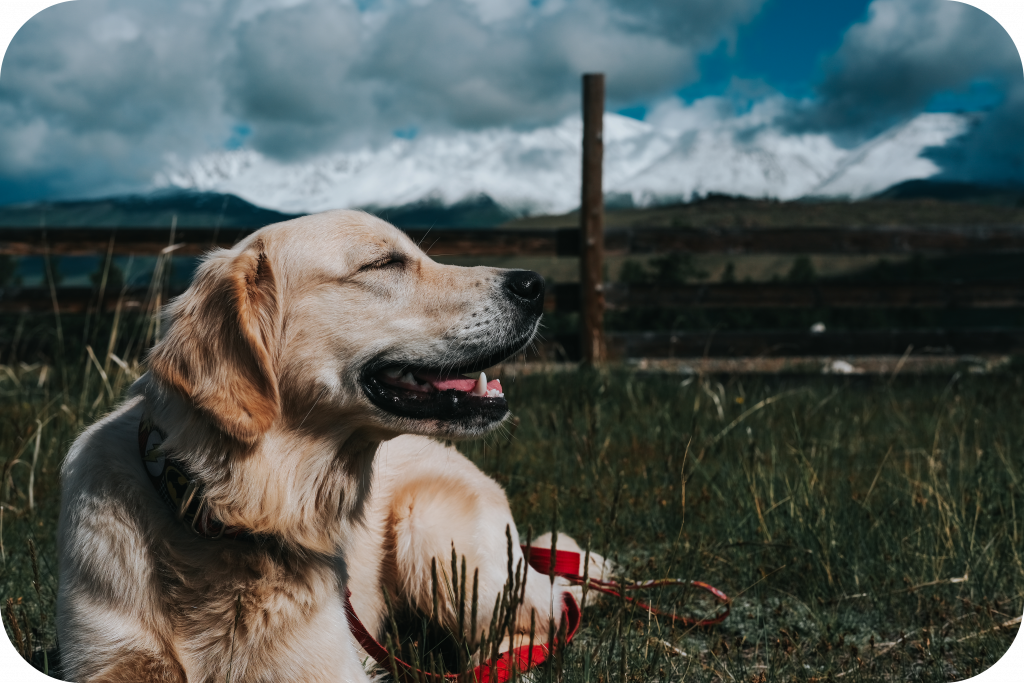 Golden Retrievers are pet-friendly canines, and they can quickly get along with other dog breeds such as Bernese Mountain Dogs. Taking into consideration your dog's personality and temperament first thing you must consider in selecting dog breeds. Potential dog owners can choose these two breeds since they have the same loving and affectionate personalities.
Golden Retrievers are popular in the United States for ample reason. These pets are easy to please and can bring joy to your homes due to their friendly temperament. Due to its high intellect, you can quickly train a Golden pup with basic commands until it can become your home's guard dog. These breeds are also submissive and will do many things to ensure that their owner is pleased.
Bernese breeds are known to be loyal, affectionate, and friendly. Due to its relatively colossal size, it can be less energetic compared to Goldens. It would prefer intimate interaction with its owner. For instance, Bernese Mountain Dogs will choose to sleep on the couch beside you rather than play games with the children. Bernese can be considered a gentle giant; you can ensure that your toddlers are safe with this laidback canine.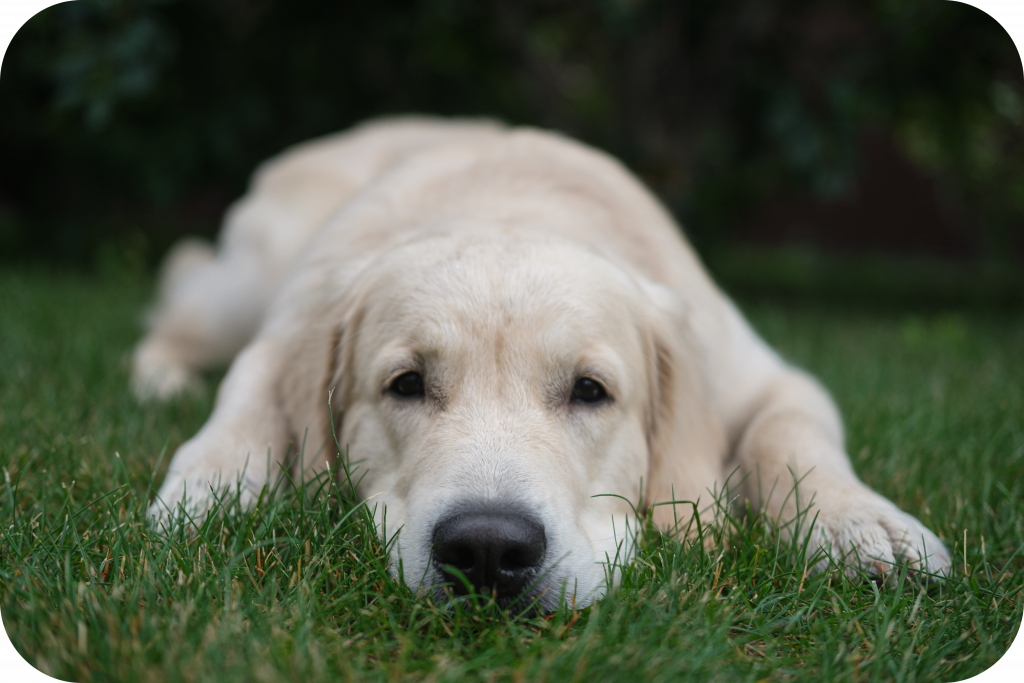 Are Golden Retrievers Good with Bernese Mountain Dogs?
Bernese Mountain Dogs and Golden Retrievers can be together as long as you have a moderate climate ranging from 45°F to 86°F (7.22°C to 30°C). Due to their double-coating properties, these dogs require more grooming needs. These two breeds also have polarizing activities due to their innate energy levels. Despite these conditions, Goldens and Bernese breeds can get along quickly.
Below are some reminders you can do to maintain a suitable grooming condition and environment for these two canine breeds:
Goldens are energetic fur pets, and they need two walks a day at 30-minute intervals to prevent them from having an adrenaline rush at home. In addition, they might need a lot of pet toys like balls, chew toys, and food treats to prevent them from gnawing on foreign objects. Golden Retrievers have relatively thinner fur compared to Bernese breeds—but they still need frequent bathing and brushing, too.
Since Bernese's character is more laidback, they don't require daily long walks. However, a few walks in the street are enough to keep the dog's muscles in good shape. Bernese Mountain Dogs also have thick fur patches which need to be trimmed regularly. Regular brushing and bathing are also recommended to prevent your Bernese from shedding a lot of its fur in your living room.
During the summer or hot season, Goldens and Bernese tend to shed many furs to regulate their body temperature. To prevent bald marks on your furry companion, trimming their hair and keeping the room cold is recommended. It will also reduce the menace of creating mountains of dog hairs in your home.
Some articles you might like:   
What is the best way to get a dog?