Dogs who are fighting infections need to go on specific rounds of antibiotics for a preset time. During this period of treatment, your dog may lose its appetite. Learn how to be a supportive fur parent during your dog's recovery.
How To Get a Dog to Eat While on Antibiotics?
It's something that every fur parent would like to avoid forever, but rarely are we able to dodge bacterial infections that necessitate the use of oral antibiotics in dogs. Unfortunately, like humans, dogs sometimes suffer from bouts of having no appetite when they are on antibiotics.
This is a double-edged situation because antibiotics are often given with food, and if your dog doesn't want to eat, it's going to be a tough call to give those tablets to your dog. Fortunately, know more about what is happening to dogs when they won't eat, and there are specific steps that you can take to reverse this trend, so your dog will still have the best nutrition while your pet is still on antibiotics.
The first thing that you have to understand with dogs and antibiotics is that antibiotics affect the microbial flora in your dog's gut on the whole. So, there are good and bad bacteria, and both types are usually wiped out during this period. The infection is addressed, but when the good bacteria are also wiped out, your dog is going to feel some discomfort, pain, and even bloating.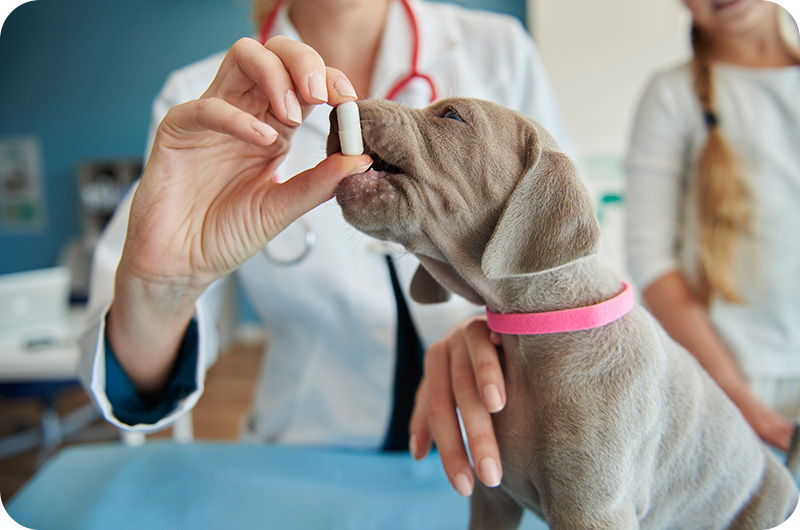 All these events taking place in the digestive tract can cause problems with the dog's appetite. With this being the case, you mustn't stress your dog further. Instead, observe your dog's behavior and if you see any diarrhea and vomiting, contact your vet ASAP.
Experts recommend mainly the addition of probiotic supplementation when dogs cannot eat after starting a round of antibiotics. Just like in humans, probiotics are crucial for restoring the normal microbial flora of your dog's gut. This is essential if you want your dog to regain its appetite the soonest.
Try giving your dog a probiotic supplement that contains S. bouvardia. Remember – the probiotic strain has to be alive and kicking to work. Surprisingly, this probiotic aid is not bacteria but a type of yeast.
Studies show that up to 25% of pet patients with digestive problems due to antibiotics can recover more quickly with the help of probiotics.
The timing of the probiotics is also crucial. Powerful, wide-spectrum antibiotics for dogs can cause diarrhea and nausea in up to 75% of the dogs that take them. If your dog has a nasty infection and is on many medications, your dog is probably up for a rough time. Take care of the gut at this point, and your dog's appetite or desire to eat should return shortly.

How Can I Get My Dog to Take His Medicine If He Won't Eat?
Some dogs may be capable of taking medication with tiny bits of food or none at all. However, a dog that refuses all food is a bit trickier to handle. Unfortunately, there are very few options for handling a dog that won't eat.
Experts recommend that you be patient with your dog and wait for your dog to feel a bit hungrier before providing the medication along with the food. Like a sick human, your dog may refuse everyday food items that it knows will be heavy on the gut.
While dogs have a different palate than humans, they still feel like refusing food when they feel sick. Experts recommend shifting to something lighter and easier to digest when your dog is sick.
Think of steamed rice and some tasty broth like chicken or beef and try to stick the pill into one of the few soft chunks of meat in the broth. This is one time that you can't possibly rush an animal to eat, so be patient. If the dog refuses right now, try offering the food in a few hours and repeat the process until the dog is ready to consume the food.
Another strategy is to offer warm food to your sick pet. There's a good reason behind this tip. Warm food releases food molecules in the air more quickly, allowing the animal to drool more over the food.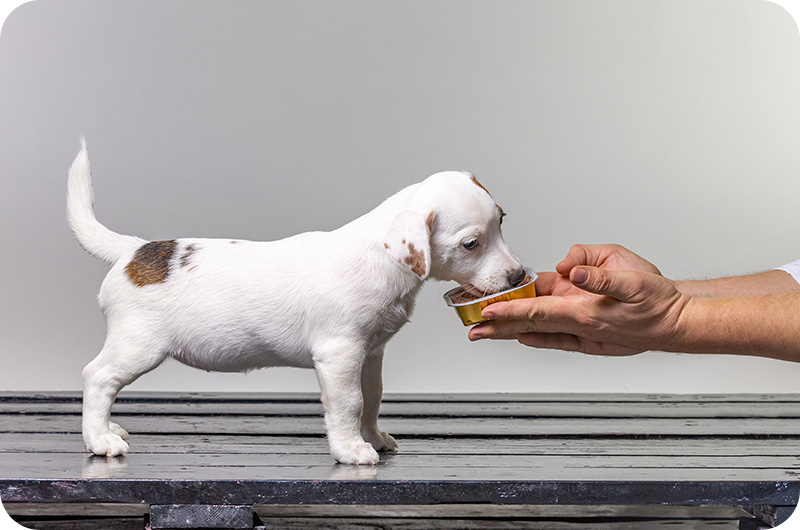 What Can You Give a Dog for Upset Stomach from Antibiotics?  
We do not recommend giving dogs any human medicine for stomach upset, no matter how bad things get. Human medicine is designed for humans and may cause fatalities in smaller animals. Check with your vet if your dog needs a dog-safe antacid first. Veterinary antacids have to be given orally, so if your dog is not eating, it may be a little complicated to provide it with the help it needs.
An alternative to antacids is probiotics supplements. These may be given during your dog's antibiotic treatment, and what these do is help prevent the complete decimation of the good bacteria in your dog's digestive tract. The death of good bacteria will cause nausea and vomiting, so it's a significant effort to keep your dog functioning and comfortable during this time. However, it's something that all pet owners have to tide over because dogs need to be treated fully before they stop medicating with antibiotics.

What Do You Feed a Sick Dog with No Appetite?
Sick dogs who can't eat their regular dog food need more help from their owners, so they don't starve during the period of recovery. During the recovery time, the best types of food for sick dogs would be soft and bland foods that provide energy in protein, fat, and carbohydrates.
As we have mentioned earlier, you can give your dog some warm broth and rice initially. Then, when the appetite begins to pick up, you can offer small amounts of easily digestible food like boiled chicken strips, eggs, cottage cheese, and even plain yogurt so your dog won't have trouble swallowing and digesting. Ensure there is plenty of water available and check the urine output of your dog until everything returns to normal. Pooping is also essential during this period – watch how frequently your dog poops and report any severe inconsistencies to your vet.

Next on your reading list: