Whether swirled, mackerel, spotted, or ticked, captivating tabby cats have a distinct, unmistakable coat pattern. Even though your cat may seem pure orange, it is a tabby. Cat genetics are not always clear and straightforward, much like cats themselves. As described, tabby cats are cats with white and other color stripes. Orange tabbies, sometimes known as red or ginger tabbies, are white with any shade of orange, ranging from the lightest cream to the darkest crimson. If you're interested in the colorations of felines, check out black cat vs. white cat, and we have more explorations into what breed is a black and white cat?
There are four recognized tabby patterns (classic, mackerel, spotted, and ticking), although they all have the characteristic "M" on the forehead. Occasionally, a patched tabby is added to the list; this is a tortoiseshell cat with tabby stripes.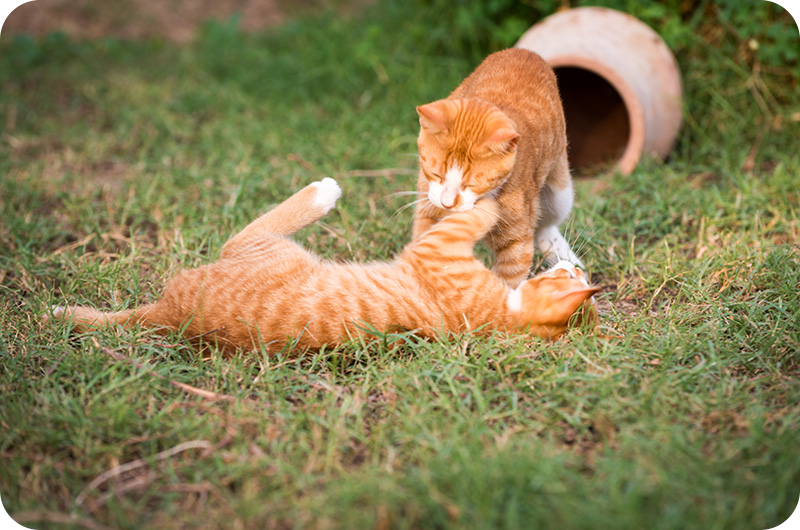 There are two alleles: dominant (O) and recessive (R) (o). The dominant orange gene will conceal and change black and brown genes to orange! For example, if a cat receives the tabby gene, it will have an orange tabby appearance. If it lacks the tabby gene, it will appear solid orange, but if you look closely, you will notice subtle stripes.
These thin stripes, known as ghosting, are sometimes more noticeable on kittens. In addition, you will see the iconic "M" on the kitty's forehead. The orange pigmentation gene is on the X chromosome, making it sex-linked.
This means that just one copy is required for males to be orange. Orangeness requires two copies in females. Female orange cats are not uncommon, although females are as likely to receive genes for various hues, resulting in tortoiseshell or patched tabbies. About 75% of orange tabby cats are male.

What Kind Is an Orange and White Cat?
What is an orange and white cat called?
Even though they are difficult to discern, all orange-and-white cats have tabby patterns in their orange fur. Due to the unique coat color inheritance, most orange and white cats are male. You may have encountered many orange-and-white tabby cats. But did their identical coats indicate that they are all of the same breeds? Actually, no.
Tabby is not a breed but a descriptive name for a specific coat pattern in domestic cats. A tabby is any cat with a coat patterned with spots, stripes, swirls, or lines. Typically, these patterns are accompanied by distinctive identifiers, such as the "M"-shaped mark on the forehead. Tabby markings can appear in various hues; hence, the term "tabby" refers to the coat pattern, not the coat color.
Nonetheless, there are some intriguing analogies to color. For example, the same gene that causes cats to be orange or white also causes the tabby pattern to be seen. Therefore, orange and white cats nearly invariably have tabby markings. Rarely, if ever, will you encounter an orange-and-white cat without tabby patterns in its orange fur. Even if you have a cat that seems to be orange, it is still a tabby! Even though the trademark tabby patterns are not evident because the ticking pattern is so tiny or the color contrast is minimal, all orange cats are tabbies.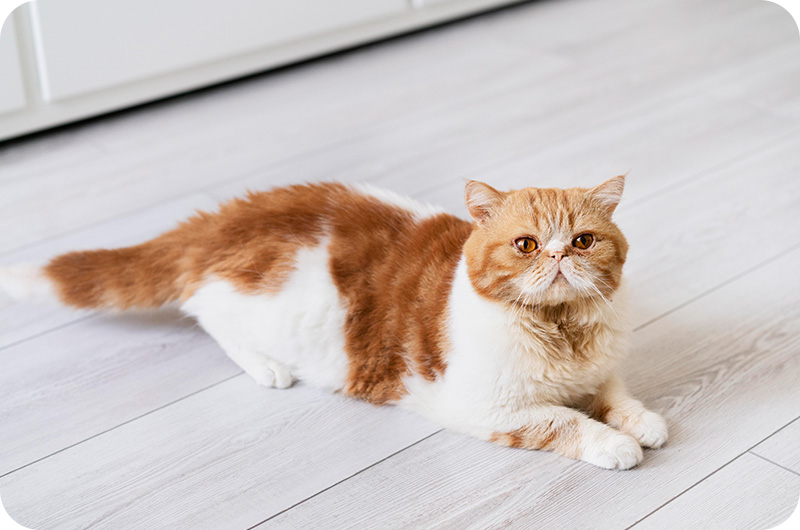 What Kind of Cat Is an Orange and White Tabby?
What breed is an orange cat?
Morris and Garfield are only two of the legendary orange tabby cats that contribute to the collective cat awareness of our society. It is easy to understand why. Their large, vibrant, and colorful coats are one explanation. However, as anybody who has lived with an orange tabby cat will confirm, their personalities are what truly make them stars.
Abby is not a breed but rather a coat pattern.
The presence of stripes identifies a "tabby" cat explicitly. It is not a distinct orange cat breed, but its coat color and pattern. In addition, there are five distinct tabby patterns: the classic tabby, the mackerel tabby, the spotted tabby, the ticking tabby, and the patched tabby.

What Are Orange and White Cats Called?
What breed is an orange and white cat?
Orange and white cats are all tabbies. Google "orange cats," and you'll find that they're all tabbies. Even though their stripes are hardly visible, they exist. Consequently, while every orange cat is a tabby, not every tabby is orange. While it is true that a more significant proportion of orange tabbies are male, the accurate ratio is around 80% male to 20% female. It is genetics, not some magic. The X chromosome causes orange coloration. Females have two Xs, whereas men have XY. Therefore, the father and the dam must pass on the orange genes for a female orange tabby cat to exist. However, men require the orange gene solely from their moms.
The classic "M" pattern found on the heads of tabbies is one of the most noticeable marks on the orange tabby cat. This is observed in all tabby varieties, so it's not only orange cats who have these fantastic eye accessories! It is believed that tabby stripes are prevalent because of their camouflage capabilities. Hence it is possible that the patterns helped the cats hide in the wild. Depending on the parental décor choices of the orange tabby, this may or may not be accurate for the modern tabby.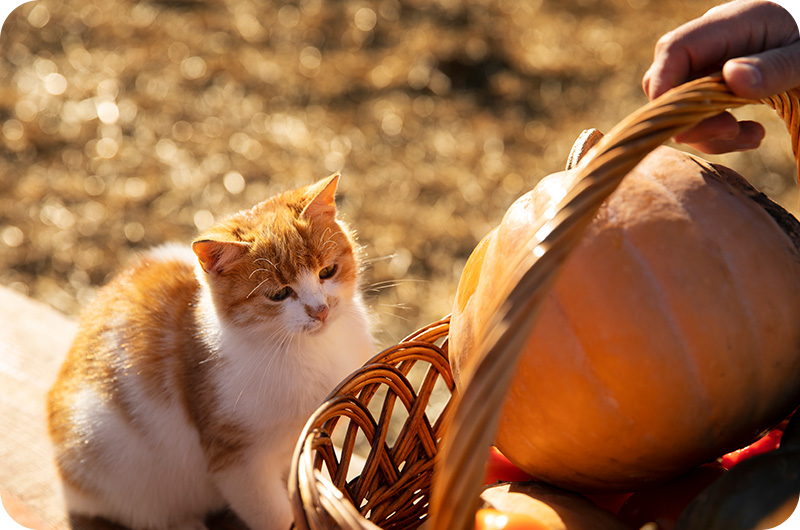 What Breed Is a Ginger and White Cat?
What kind of cat is orange and white?
Ginger cats can be found across different cat breeds, not just one.
The agouti gene influences the tabby pattern. The agouti gene can be either dominant or recessive, with the dominant allele revealing the tabby pattern and the recessive allele preventing it. The presence of two recessive genes (aa) conceals the tabby pattern in solid-colored cats. There is no such thing as a solid orange cat because the dominant orange color gene (O) inhibits the aa gene.
There are three alleles for the tabby gene that determine the pattern of the coat: mackerel, ticking, and classic swirl. The mackerel is believed to be the gene acquired from your pet's wild progenitor. It offers excellent camouflage in tall grass, letting him sneak up on his prey.

Next on your reading list: