Do you use Malaseb medicated shampoo for your dogs? First, learn more about this shampoo, its pros and cons, as well as viable alternatives. Then, keep your dog's coat healthy and shiny with fair skin and coat care products.
Malaseb Dog Shampoo Alternative
Shampooing dogs may be one of the pet world's most misunderstood practices. It's time to bring to light some of the facts about shampooing, and why it's needed. First of all, dogs are not naturally acclimatized to live in human dwellings.
This means that no matter how clean you maintain your home, it will never be the perfect dwelling for any kind of domestic dog, simply because dogs are best suited for the outdoor environment like other animals. This being the case, you can already imagine what kinds of coat and skin problems can develop over time when dogs remain mostly indoors in human dwellings.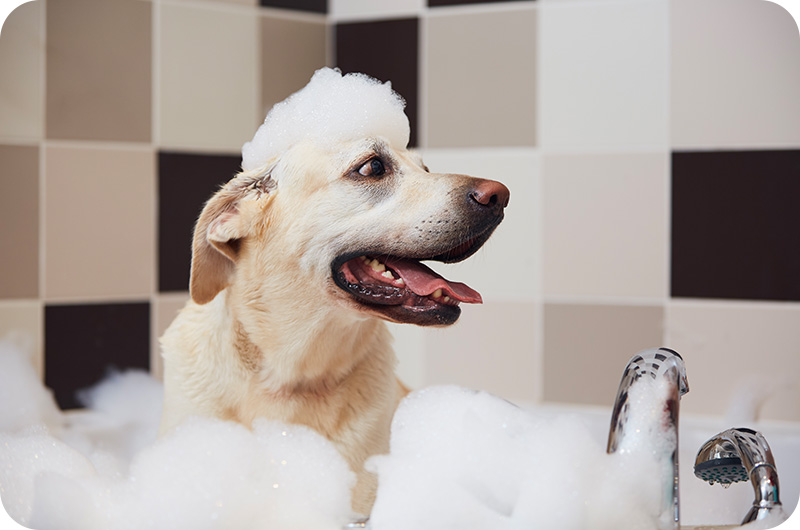 The dramatic changes in humidity and temperature, combined with chemicals in the air from the stuff we use daily, can also dramatically affect a dog's skin and coat health. Shampooing with a proper dog shampoo can help reduce the impact of the environment of a human dwelling on a canine. One of the most common veterinary shampoos used for dogs is Malaseb.
Dermcare's Malaseb Medicated Shampoo is used primarily to treat seborrheic dermatitis in different pets, including dogs. However, it can also be used to treat other skin conditions, such as dermatophytosis in canines.

Alternative To Malaseb?
Malaseb is by no means the only medicated shampoo in the market for dogs. There are many alternatives worth considering, and they're all readily available online without a prescription.
Veterinary Formula Clinical Care Medicated Shampoo – This shampoo fights not just seborrheic conditions but also antiparasitic. This means you will be hitting two birds with one stone. First, it will help reduce irritation and itchiness in the skin that causes dogs to scratch frequently, worsening the skin's condition. Second, it also contains natural moisturizers to help ease skin itch and improve recovery.
Vet's Best Oatmeal Medicated Shampoo – Use this shampoo if your dog suffers from itchiness and allergies at certain times of the year. It is safe for daily use, and it will undoubtedly take care of heavy dandruff and associated coat conditions.
Curaseb Medicated Shampoo – Curaseb contains chlorhexidine gluconate (4% solution). This active ingredient has a good track record for being safe for cats and dogs. Use Curaseb if your dog's skin condition is related to bacterial infection because Curaseb is an antibacterial solution.

What Is the Best Shampoo for a Dog with Yeast Infection?
Yeast infections don't just happen to humans – they can also affect other mammals, especially dogs. The condition is called Malassezia dermatitis or yeast dermatitis. Essentially, the yeast strain Malassezia Pach dermatitis overtakes the natural defenses of the dog's coat and skin, resulting in itching and a nasty bout of dermatitis. However, take note that this is a rare skin condition that causes plenty of inflammation, so be sure to get a signal from your vet before applying any solution or cream.
One of the best treatments for Malassezia infections is Veterinary Formula Clinical Care's Antiseptic and Antifungal Shampoo. This shampoo is suitable for canine pets. It helps clean the skin and coat, removing sources of odors while working quickly to neutralize any overgrowths of bacteria and yeast on the skin. Opportunistic skin infections may be more common on senior dogs because their skin and coat aren't what they used to, and they may have less resistance to common yeast and bacteria.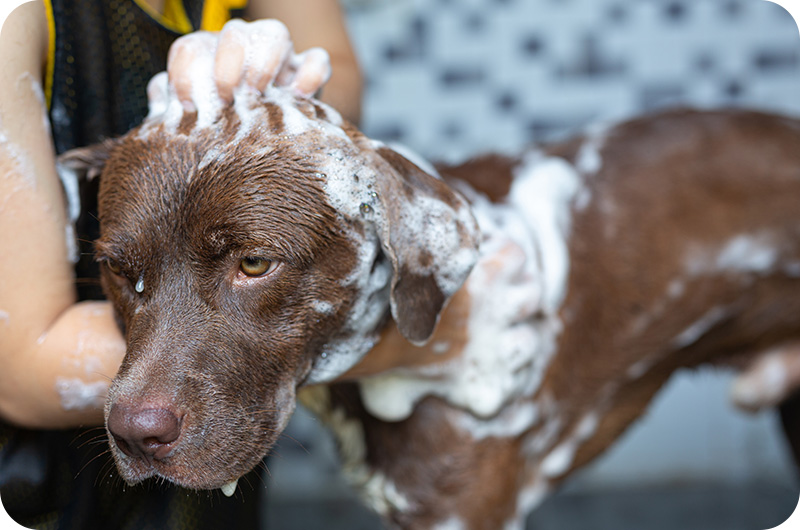 Is Malaseb Shampoo Safe for Dogs?
Like other veterinary products, Malaseb does have its share of precautions for pet owners. For one, the active ingredients of Malaseb are not friendly to the mucous linings, which means you must not get any of the shampoos in your dog's eyes, ears, nose, or mouth.
All these areas are easily irritated, and further irritation can pave the way for breaks in the skin, leading to infection opportunities.
When Malaseb shampoo finds its way to your dog's eyes, the active compounds can cause changes within the eyes, so you must wash your dog's eyes thoroughly after shampooing. Flushing the eyes (or the mouth) is a good idea if you think these areas received any amount of Malaseb.

Malaseb and other dog shampoos also produce chemical fumes that may irritate your dog's nose. Keep the lather away from the nose and aspirating the fumes or the shampoo can also cause medical issues. One of the known side effects is swelling of the throat tissue, resulting in difficulty in swallowing and difficulty in breathing.
While Malaseb has a good track record for safety, allergies in some dogs are unavoidable. Consult with your vet if you feel that your dog may have a bad reaction to a new medicated shampoo. Some of the common signs of allergy include a sudden spread of redness over your dog's skin.
In the most severe cases of an allergic reaction, there may also be tissue inflammation in various regions, including the nose, throat, and face. This situation can quickly turn into a mini emergency, so be alert and have your vet's number on speed dial just in case.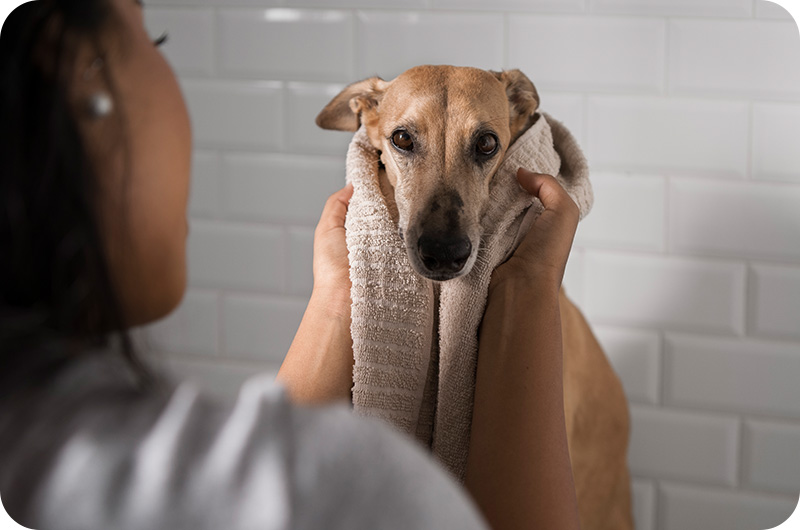 How Often Should You Bathe a Dog with Yeast Infection?
Vets recommend bathing a dog with a skin yeast infection at least twice a week with the proper medicated shampoo. The medicated shampoo must have a total contact time of fifteen minutes before being washed off properly.
How Can I Get Rid of a Yeast Infection on my Dog?
The easiest way to rid a yeast infection is by using a medicated shampoo designed for yeast infections and bacterial infections. Bring your dog to a vet so that you can get a prescription for a topical treatment, too. Topical treatment lasts for 14 days in most cases, with the everyday application of the cream.

Malaseb Dog Shampoo Non-Prescription
Malaseb dog shampoo is a medicated shampoo used for treating common skin disorders in dogs. It does not require a prescription, and should you need a refill, you can easily find it online. Some people think they can only buy it from the vet clinic, but this is just convenient.

Next on your reading list: