Nothing is cuter than a fluffy cat, more so if the cat is in your favorite color. If you like felines, like a fluffy black cat, you are going to enjoy today's discussion on fluffy cats and their traits.
What Is the Fluffiest Breed of Cat?
By their fluffiness and size, the Maine Coon is our top pick for the fluffiest breed of cat. The Maine Coon stands in as the official cat of the state of Maine. It is the largest and heaviest domesticated cat breed, too. It has a very distinct look, and it is prized for its natural hunting abilities. It is believed that Maine Coons was first domesticated as guards against rats and mice. As for its origins, it is believed that the Maine Coon's ancestry can be traced back either to the Siberian cat or the Norwegian forest cat. Both these cats have extreme resilience against cold climates owing to their origins. They are also very fluffy, like the Maine Coon. The Norwegian Forest cat, particularly, has very long hair and a very focused expression.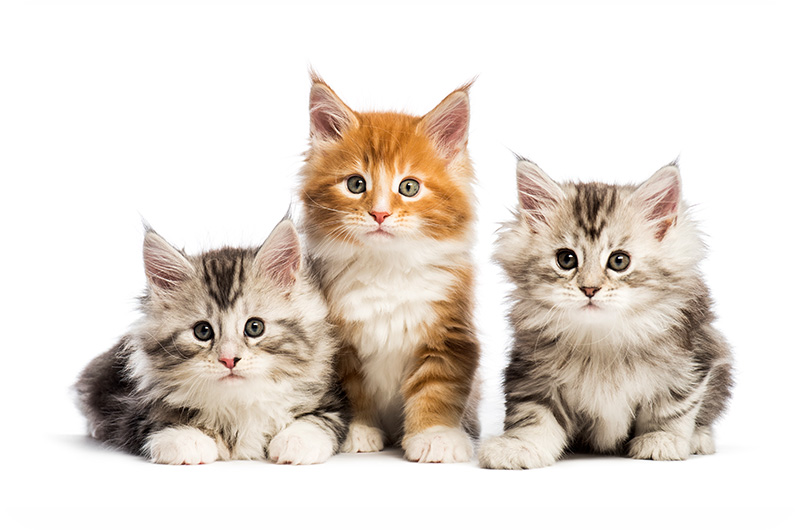 Do Fluffy Cats Shed More?
Fluffy cats are felines with longer hairs and thicker coats. They will not necessarily shed more, but they are more prone to matting. Regular brushing and maintaining the coat are necessary if you want to keep your cat fluffy and clean. Grime easily sticks to longer hairs. This would explain why fluffy cats then to have many matter spots if they are not brushed regularly.
The main sign that your fluffy cat has matted areas as if it struggles to clean itself with its tongue. When the lounge is caught frequently, there is matting. We recommend using a detangling brush frequently to prevent bad matting from occurring. Your cat will be so relieved that the matting has been taken care of. Some people use cleaners like hydrogen peroxide, but for the most part, we recommend that you brush your cat's coat frequently to discourage matting.

What Breed Is a Fluffy Black Cat?
If you want a fluffy black cat, no other breed is fluffier than the Chantilly-Tiffany. Cat owners have indicated that this is a chatty cat breed, as it likes to meow and talks to its owner/s frequently. Like the Maine Coon, the Chantilly-Tiffany cat has long hair and is prone to matting. Despite future matting problems, the Chantilly-Tiffany has a very gentle nature, not prone to acting out or misbehavior. This cat breed is also ideal as a family cat, especially if there are kids at home. Not every cat breed is ideal for homes with small kids, so this is a bonus that the Chantilly-Tiffany cat can easily be socialized.
The adult males and females of this breed weigh eight to twelve pounds in adulthood. The coat is natural silk, and they come in other colors apart from black: silver, fawn, lilac, etc. The coat color will always be a solid color, and they can be allergenic, so keep this in mind if someone has severe asthma at home. The ACFA recognizes the Chantilly-Tiffany.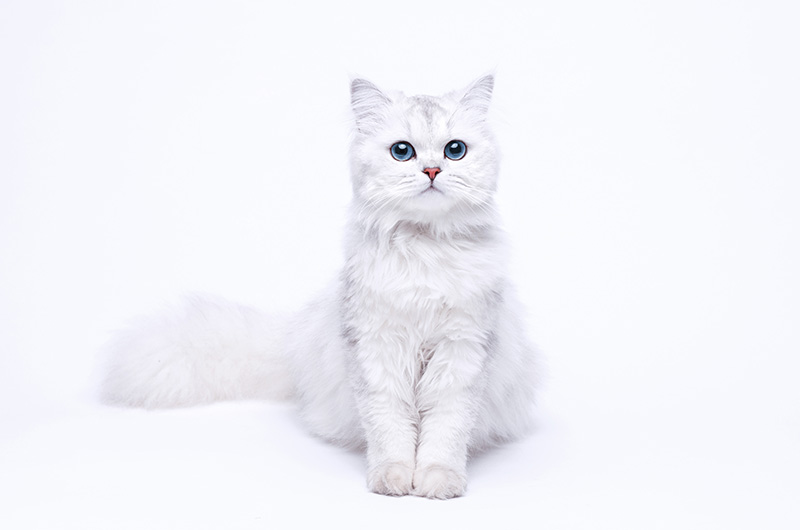 What Breed Is a Fluffy White Cat?
The iconic fluffy white cat has always been a charming pick for people who like the pure white aesthetic. In the US, there are several breeds of cat that are known for their pure white coat:
American Curl
American Shorthair
British Shorthair
Persian
In terms of fluffiness, the Persian cat breed stands out. Persians are naturally reserved felines. They are quiet but quite sweet, too. They are perfect lap cats and family companions. When we say that they love kids, we do mean it. Persian is not quick to scratch or nip at people either. We recommend socializing your Persian cat to kids and other folks to ensure that they will be used to the activity level and noise level at home. As long as there is sufficient socialization, there shouldn't be any issues with your white Persian.
The Persian is one of the first cat bloodlines around. History traces the origin of this cat breed to Mesopotamia, the known cradle of culture and civilization. It was Pietro Della Valle who transported the cat breed to Europe in the early 1600s. Originally, Persian cats had silky gray coats. Selective breeding allowed people to produce white Persians, too.  

What Breed Is a Fluffy Orange Cat?
Garfield probably contributed a lot to the love for the fluffy orange cat. Several breeds produce fluffy orange ones:
Abyssinian
American Bobtail
Bengal
British Shorthair
Munchkin
Maine Coon
Turkish Angora
Persian
The British Shorthair is probably the most popular breed for orange cats because it resembles Garfield's iconic cartoon character. British Shorthair cats have naturally fluffy and round faces. Their calm expressions also make them naturally funny, like they're always bored with the people around them. The British Shorthair also comes in a variety of beautiful colors, from black to cream to blue. The coat of the British Shorthair is naturally thick, so this breed requires regular coat maintenance. Brushing with a detangling brush may be necessary to ensure that there is no matting.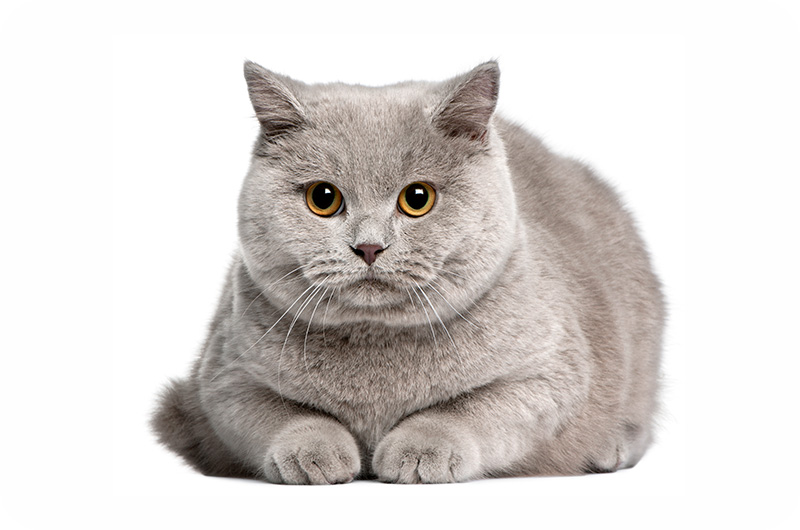 British Shorthair cats also have excellent longevity. These cats are known for living up to 20 years. They have no issues with being kept as indoor pets. The average lifespan with regular care is 12 years, which is already a long time for cats in general. We recommend that you bring your British Shorthair to the vet for wellness checkups. Invest in the cat's proper diet, and you're going to see your cat living past its prime. Another bonus is that these cats are only prone to a few health issues. They're excellent for folks who don't want to take care of a high-maintenance cat. If they are given the essential care they need, they will accompany you for many years.
Keep in mind that they can get chunky, so don't overfeed them!
Next on your reading list: