White dog breeds are experiencing a renaissance of sorts this year, especially small white dog breeds. The small white dog is undoubtedly a classic figure in pop culture, which would explain why small dog breeds are now sought after.
White small dog breeds can either be naturally white, or some dogs may also be born with albinism. Albinism is a genetic disorder that prevents dogs from producing melanin, much like what albino people experience. Are you ready to see small white dogs? We are so excited to share them with you!
What Breed Is a Small White Dog?
There is no single breed that corresponds to a "small white dog." However, there are several breeds that you might be interested in: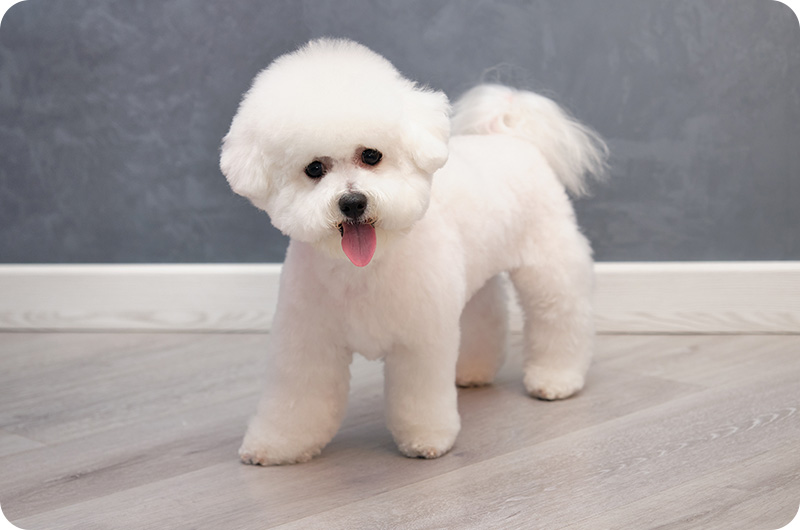 Bichon Frise – The Bichon Frise is a very mild-mannered dog that looks like a walking fluff ball. This breed doesn't normally shed a lot and is very good with kids. If socialized properly, it can easily bring emotional support to home and anywhere else it is brought.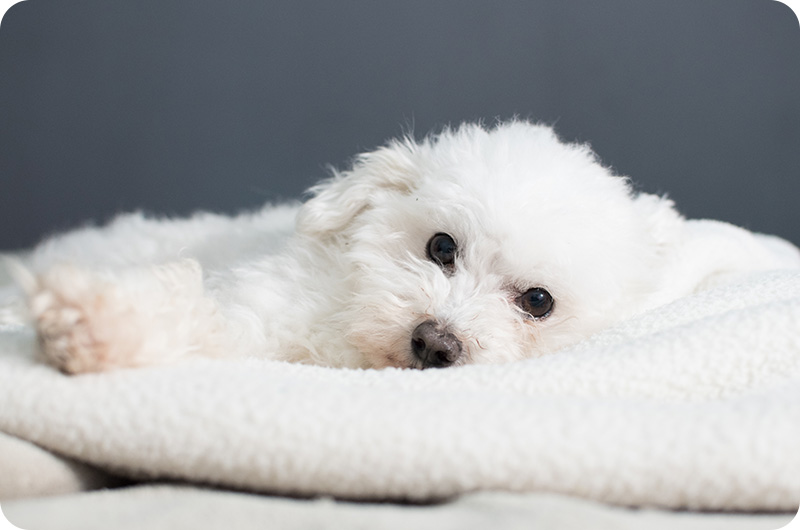 Bolognese – The Bolognese belongs to the same family as the Bichon Frise. However, the Bolognese grows up to be a little chunkier than its cousin. These two have the same face and demeanor, too.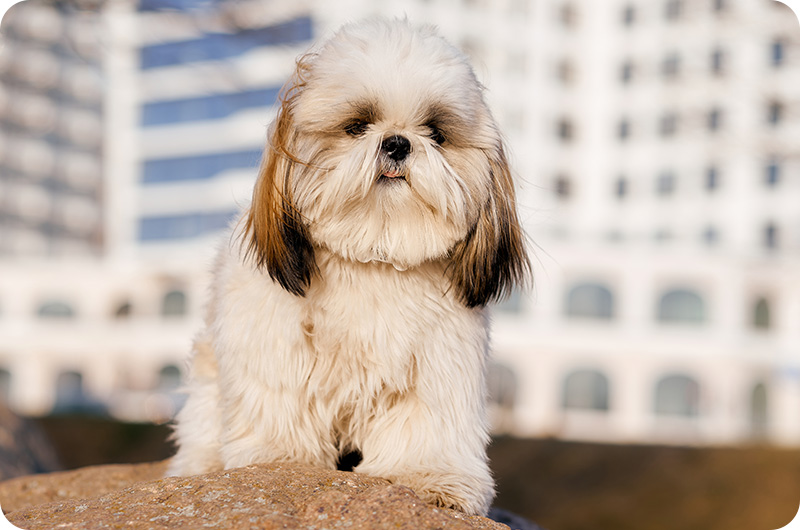 Coton de Tulear – The Coton de Tulear regularly makes appearances in movies and cartoons as the sassy long-haired dog. It can't help looking sassy because it is naturally long-haired, to begin with. The Coton de Tulear is also related to the Bolognese and the Bichon Frise.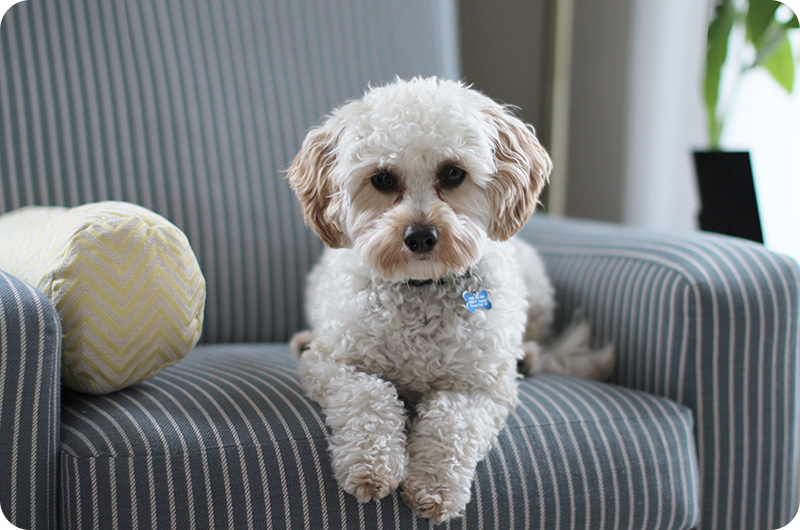 Cantonese – The Cantonese is slightly stockier and taller and is the cross between a Coton de Tulear and a Maltese. Due to their fluff ball hair growth, the Cantonese requires some grooming to keep its coat from locking and matting. Other than this, the Cantonese dog breed is a delight to have around as it is very easy to socialize and train.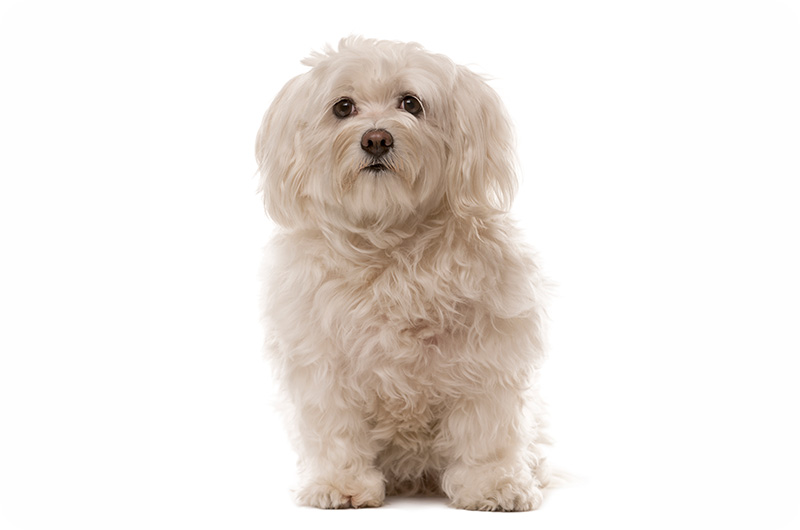 Havanese – The Havanese is a Bichon Frise brother with a curled tail. Havanese dogs are naturally curious, and they will do everything they can to be the center of attention. They love being played with. The fur needs some occasional trimming and maintenance.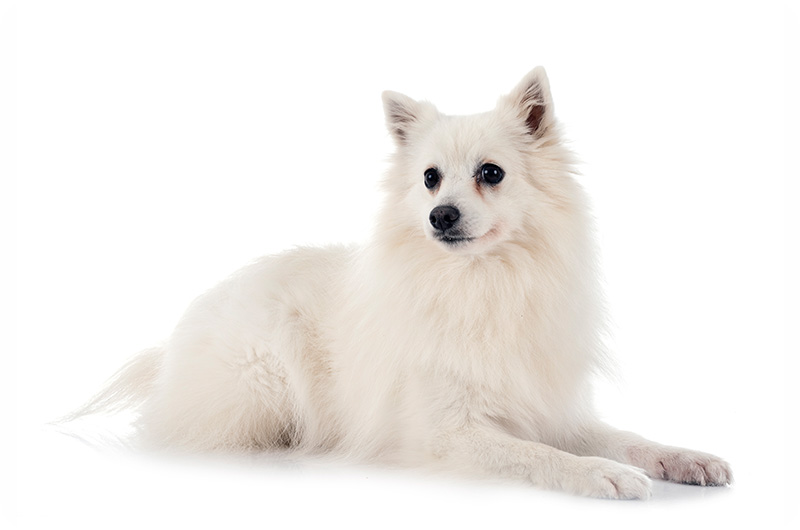 Japanese Spitz – This is one of the classic Japanese dogs. The Japanese Spitz is a medium-sized dog with a long-haired coat. It is a powerful watchdog despite its appearance and can be a good companion to kids.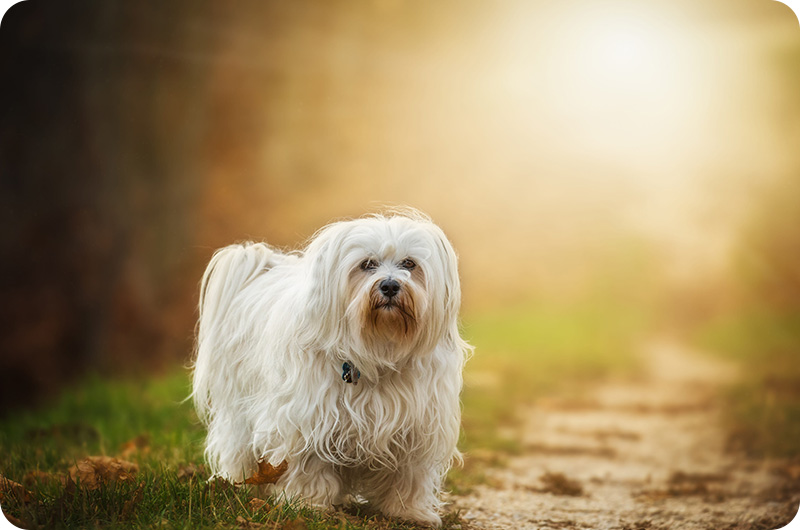 Maltese – The Maltese is a proper toy dog that rarely grows beyond seven pounds. It has luxuriantly long hair that people like putting bows on. It is a lapdog because of its size, and it enjoys bonding with its owner whenever it can. It can also grow accustomed to being carried around if that is your requirement.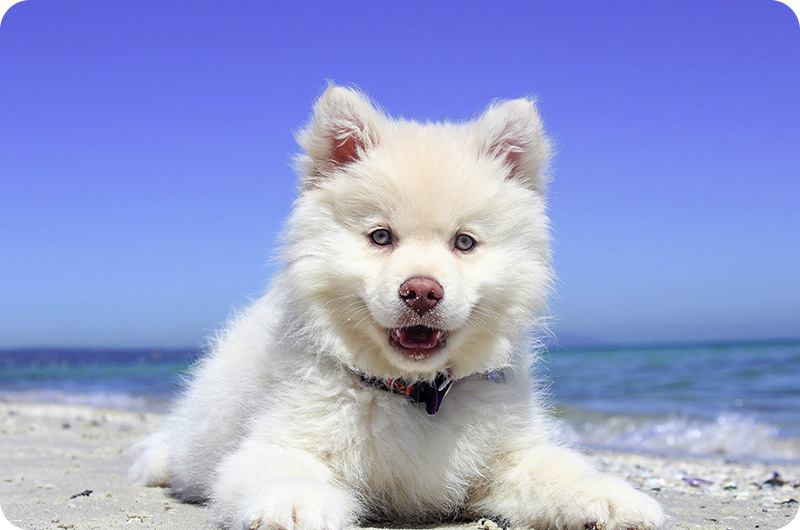 American Eskimo Dog (Miniature) – Toy breeds of the Eskimo Dog occur, and they are ten pounds lighter than the original. They retain all of the larger-sized dogs' traits, and they're loyal companions, good as house pets.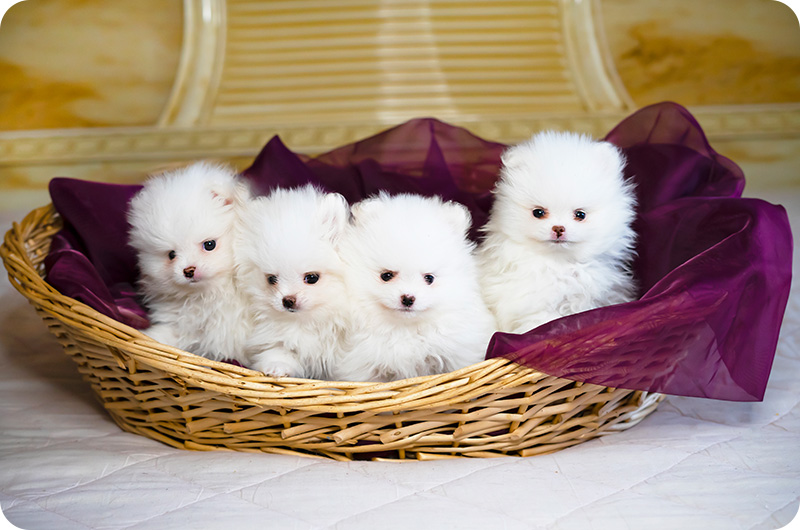 What Is the Smallest White Dog?
This would be a toss-up between the Maltese and the Bichon Frise. Toy dogs occur in almost every bloodline of small dogs, so it's hard to determine which breed is the smallest. However, if you are shopping for a dog, you might want to ask about the dog's weight. If the dog is under seven pounds as an adult, you're getting a genuine toy dog. Be careful, though, as puppy mills can sell you a dog that is simply malnourished, so the weight is under seven pounds. It's best to approach a breeder who knows what he is doing or adopt, which is the best recourse.

What Is a Small Fluffy Dog Called?
You may have seen a Bichon Frise or a Coton de Tulear is the dog has a small face and curly hair. Some Coton de Tulear has curly coats, while others emphasize the smooth and long hairs. Either way, you probably saw a sample of the Bichon Frise family.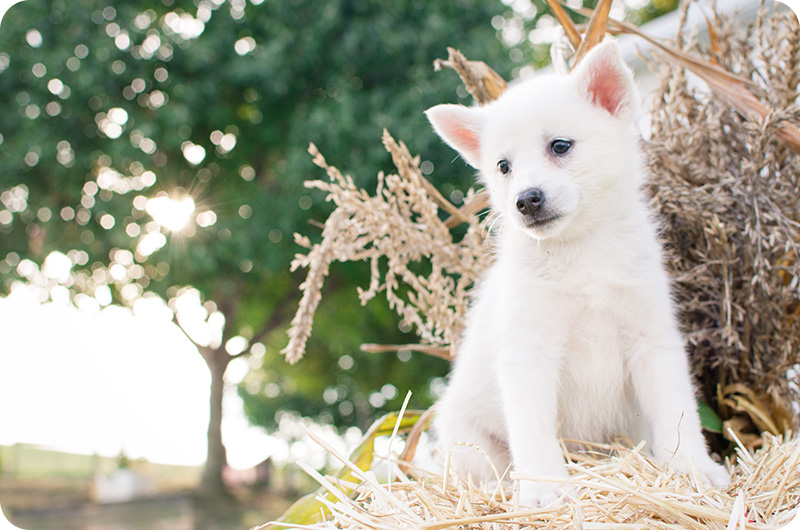 Are White Dogs Rare?
While dogs are not rare, white dogs occur in every bloodline, though you might be thinking along the line of purebred white dogs. In the case of purebred white dogs, yes, they can be rare to find, especially if you want a purebred white dog with complete papers and excellent stature.
We still recommend that you adopt from a rescue organization instead of buying one from a puppy mill. Puppy mill pups you are buying may have hidden health issues that would make your life miserable after you find out. No one likes taking care of sick puppies, and it would break your heart what common medical conditions can do to a growing pup.
It is common for people to mix up white dogs and albino dogs. That's because albinism produces a pure white coat, too. However, these two are not the same.

Some dog breeds naturally produce pure white coats, but the dog in question is still capable of producing melanin.
Dogs have pigmentation around the gums, in the eyes, etc. Dogs that are born with albinism don't have that capacity to produce pigment. There's also a difference in Bernese Mountain Dog Vs. Golden Retriever / Northern Inuit Dog Vs. Tamaskan / Can Pitbulls Go to Dog Parks / American Eskimo Dog Vs. Japanese Spitz / Maremma Dog Vs Great Pyrenees the coloration of their coats. At the same time, dogs produce a white pigment that makes their coat luxuriantly white.
Albino dogs cannot produce pigments, so their coat will appear white. White dog breeds have a genetic marker that prevents their bodies from producing any other pigment except white pigment.
Albino dogs will also appear pink around the eyes. They don't have true pink eyes, however. That is not the pigment you are seeing, but rather, capillary blood flow visible through the skin. You will also notice that dogs have sensitive areas around their eyes. The huge problem with albino dogs is they become more prone to developing skin cancer due to their genetic condition. So, albino dogs have different needs compared to dogs that have healthy pigmentation.

Next on your reading list: