Hearing your cat coughing can be worrisome because cats are supposed to purr, not cough. Signs of respiratory distress should always be monitored because things might spiral out of control before you know it if you don't.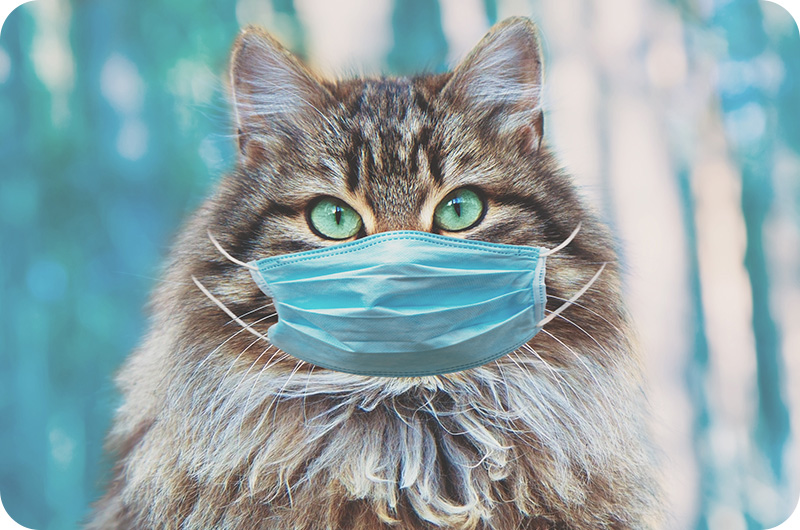 Is Cat Coughing an Emergency?
My cat is coughing. What should I do? Coughing should be treated like other medical conditions. Consult with your vet as soon as you can to make sure that your cat is in the green.
To measure the severity of a coughing fit is by counting your pet's RRR or resting respiratory rate. The average RRR is 30 breaths/minute. If the rate goes up to 40 breaths/minute or more, your cat will likely be in respiratory distress, and veterinary care is likely needed. You need to be clearheaded when caring for a sick cat.
Your cat might be exhibiting symptoms of an ongoing allergy, too. Some allergies are severe, and the cat may go into shock as a result. If the allergy affects the oral cavity and the throat, airway restriction is a possibility. Be careful with what you give your cat for food to avoid food allergies.

Additional signs that your cat may be suffering from something serious are:
There is regular or constant coughing, but no hairballs or foreign objects are coughed out or expelled.

The coughing occurs nearly daily, with the frequency increasing.

The coughing is productive, and mucus and other stuff are being expelled from the lungs. This can mean that there is an active infection of the lower respiratory tract. All kinds of infections require immediate veterinary care.

You hear wheezing when your cat is coughing. Wheezing is not a good sign, as this can mean that your cat has an allergy. Allergies should be taken seriously.

The coughing is accompanied by weight loss.

Take a look at your cat's gums. Are they turning blue? If they are, there may be insufficient oxygen, and your cat literally cannot breathe properly.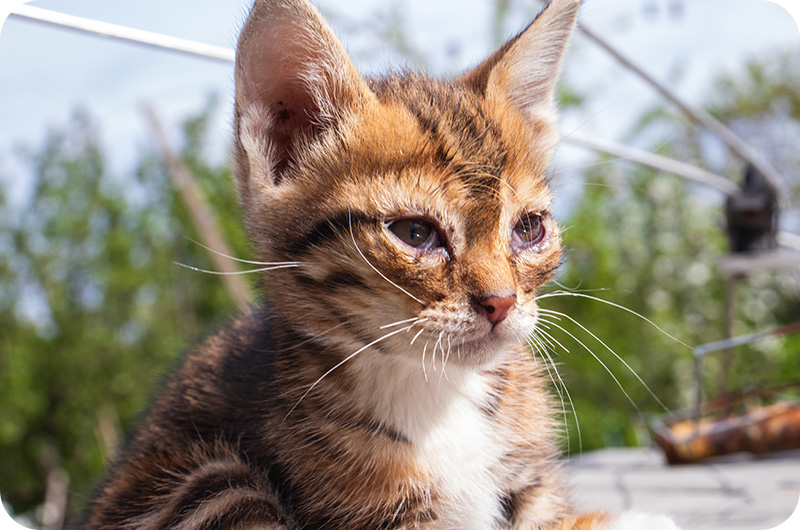 Different modes of treatment may be prescribed to your cat, depending on the actual cause of the coughing. If it's a bacterial infection, your cat will be prescribed antibiotics. If it's an allergy or mild asthma, cough suppressants may be used instead to short circuit the coughing. If your veterinarian suspects that this may be the work of a parasite causing respiratory distress, then anti-parasitic drugs may be used instead.
In case your cat has severe allergies, it is imperative that you can trace the triggers at home.
Your veterinarian may also ask questions during the visit, such as the coughing duration, when did you first spot the coughing, and so on. Be sure to monitor your cat's overall state and make sure that your cat is not lazy.
Why Is My Cat Coughing and Swallowing?
A coughing cat with matching swallowing may be suffering from feline asthma. Feline asthma causes cats to hunch over and cough, and then they will swallow hard after a few coughs.
Feline asthma can cause a variety of issues, including lower respiratory unrest and bronchitis. Ironically, cats do suffer from a variety of disorders when they develop an allergy to something. Allergic airway conditions do occur frequently. In the United States, there are about 80 0,000 cats with some form of respiratory disease originating from at least one kind of allergy, out of a total of 80 million pet cats' country wide.
Feline asthma, specifically, causes the cat's airway to restrict. This reduces airway capacity and causes lots of discomfort on the side of the feline. Human asthma is similar to feline asthma, and the symptoms are similar as well.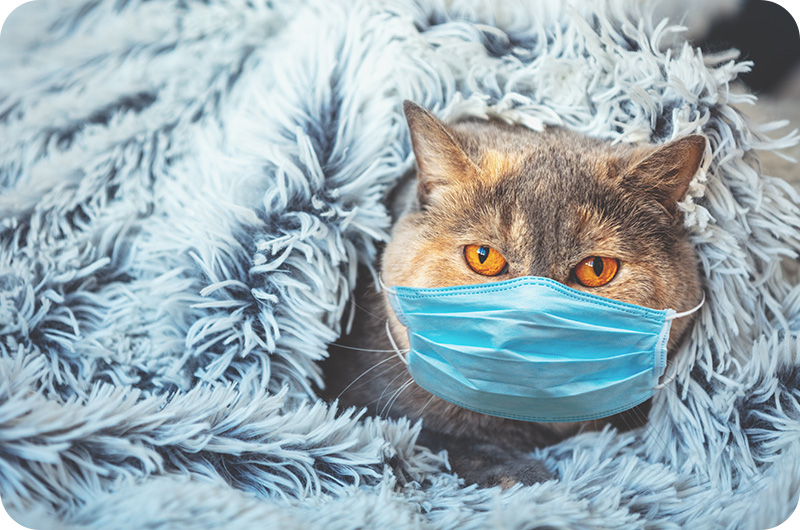 If the feline asthma is severe, heavy bouts of coughing can become a cause of concern, and cats can be at mortal risk because of feline asthma. Scientists believe a genetic predisposition to asthma causes the felines to develop it later in life. The actual triggers and causes are still being investigated.
Cats with feline asthma will routinely hunch their shoulders before coughing. The feline will also extend its neck to reduce the difficulty in expelling whatever is blocking its airway. Male and female cats equally have a risk of developing asthma and bronchitis, too. Many times, the cat would appear to be expelling a hairball. After coughing several times, nothing would come out.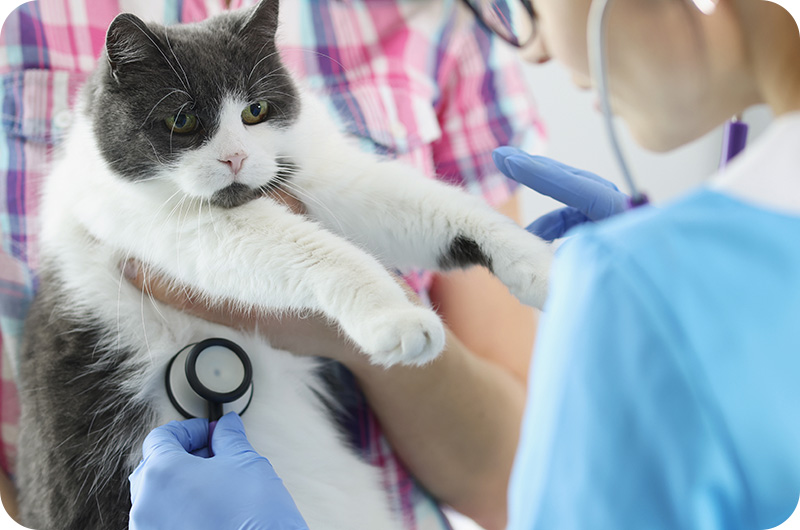 What Does a Cat Sound Like When Coughing?
Cat sneezing and coughing sometimes happen, and you must know how to differentiate sneezing from coughing. Medically speaking, coughing is the explosive expulsion of air from the lungs.
Coughing is not the same as retching, which is associated with removing bolus or solids from the stomach. Sometimes, however, the coughing becomes so severe that the cat would throw up because of the discomfort.
Cats can also gag when it is trying to dislodge something in its throat. The problem with cats is that sometimes, all three activities sound alike, and the jaw movements are similar because the series of movements happen so quickly. Admittedly, some vets are sometimes unsure if a cat is gagging or coughing because the expulsion of air is involved in both activities.

What Should I Do If My Cat Is Coughing?
Cat coughing and sneezing shouldn't make you panic. Observe your cat's overall state. How is your cat responding to the environment? Is it hunched over? Does it look like your cat is struggling to breathe? What is your cat's RRR? Determine the baseline first by counting how many times your cat is breathing per minute. If it is above 30 breaths/ minute, then there may be respiratory issues involved. Call your vet and ask.
Next on your reading list: