Can A Dog Live 20 Years?
Almost.  20-year-old dogs are exceedingly rare, but they're not completely out of the question. Genetics play a huge role in specifying the lifespan of the longest living dog breeds on the planet. Then other factors that dog owners have control to come into play. On average, dogs that can live close to twenty years are the Yorkshire Terrier, Australian Shepherd, and the Chihuahua.
All three can exceed seventeen years if the care is excellent and do not succumb to the common canine killers such as heart ailments and cancer.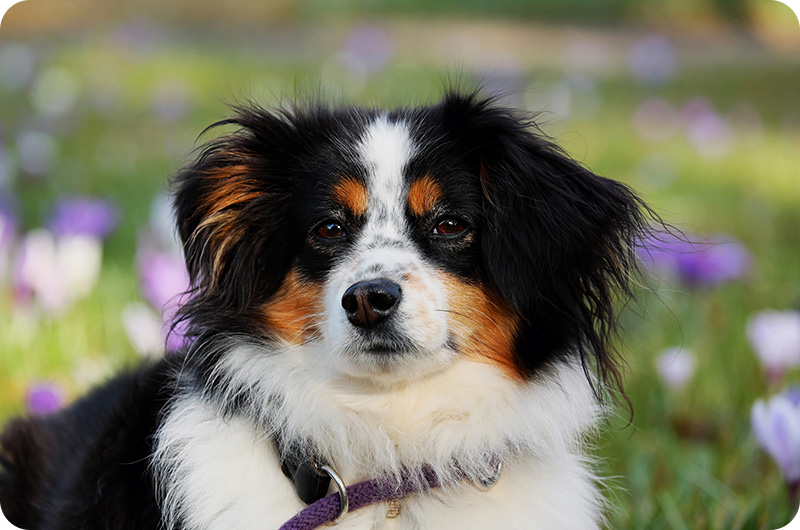 What is the longest living dog breed?
The Chihuahua is hailed as the longest living dog breed. It is common for Chihuahuas to reach 15 years of age.
The oldest documented Chihuahua is a Chihuahua named Megabyte. Megabyte died at twenty years and two hundred sixty-five days old. Another extreme example of the longest living dog breed is Bluey, an Australian Cattle Dog.
Bluey is the longest living dog who expired at the very ripe age of 29 years and five months, just seven months shy of 30 years on the planet. In dog years, Bluey reached 159 years of age. Megabyte the Chihuahua, on the other hand, lived to 114 years in dog years. These two dogs are truly amazing examples of how long dogs can live. But then again, they're not typical dogs at all.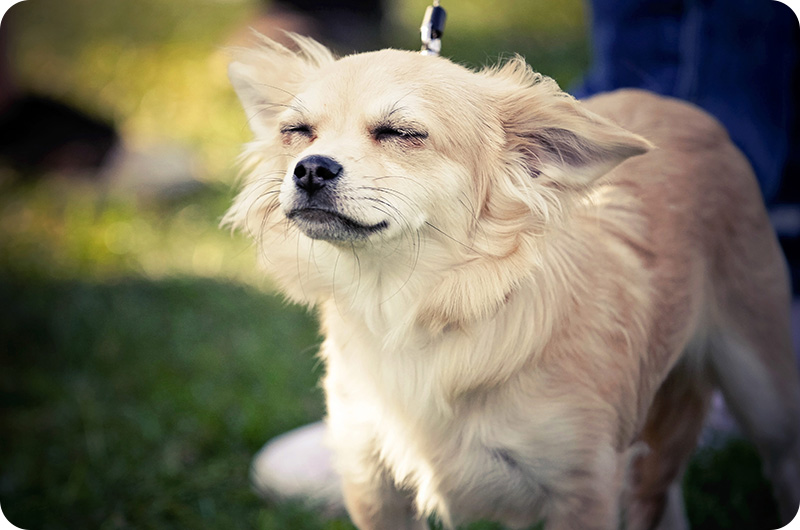 Do Mixed Breed Dogs Live Longer?
In a nutshell, yes, hybrid or mixed breed dogs tend to have longer lifespans compared to inbred dogs. The problem with same-breed breeding activities is there is a huge chance that recessive genes and health defects will suddenly erupt in the next generation of puppies. This can be avoided with mixed breeding, and the risk of surfacing recessive traits and defects is reduced dramatically.
This is the dark side of the purebred dog industry, where it is unavoidable to breed dogs from the same bloodline and breed. And this is also why we don't constantly prattle on the virtues of getting a purebred dog because purebreds are likely to carry genetic or inborn defects that would contribute to the shortening of the lifespan of the dog.
Other factors affect the longevity of dogs, too. The first major factor is care. Dog care includes how your dog lives and what kind of nutrition it is getting daily. As a dog ages, the need for better nutrition and physical activity becomes urgent and crucial to the dog's health.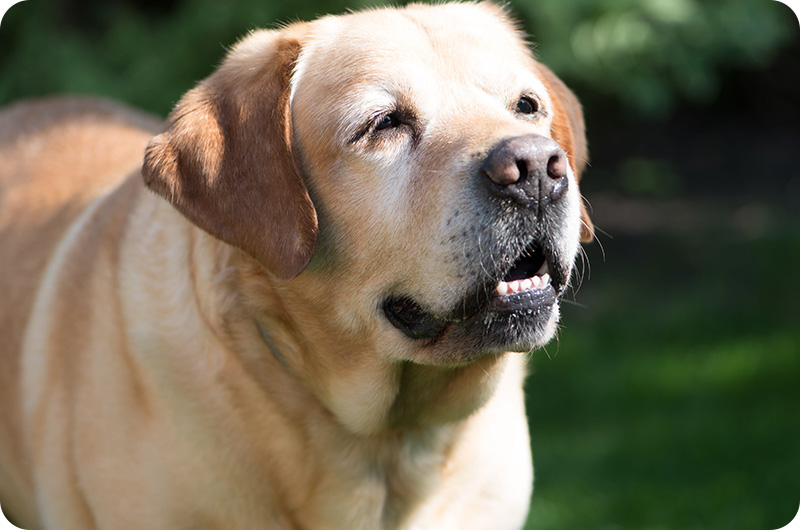 Senior dogs tend to deteriorate rapidly, and the only way you can change that trend is if you improve the quality of life of the senior dog. We also recommend that you give your dog a better shot at life by frequently visiting the vet, especially for wellness exams. The main problem with many dog owners is they don't visit their vets unless something is wrong. And by that time, it may already be too late.
The next factor that influences the longevity of dogs is their size. Scientifically speaking, the larger dog breeds have shorter lifespans. For example, Great Danes only live for about seven years before they begin exhibiting chronic diseases. The Irish Wolfhound, which clocks in at a massive 115 pounds in adulthood, tends to live for only seven years. Compare the lifespan of much smaller dogs like the Jack Russel Terrier, and you can expect double the human years. The Jack Russel Terrier weighs only 15 pounds in adulthood.
What about getting your dog neutered or spayed? There's some very good news about dog owners who have their pets fixed early. It appears that getting your dog sterilized will readily add years of life to your pet. If you have a small dog, have it neutered at five months of life, preferably before the five-month mark.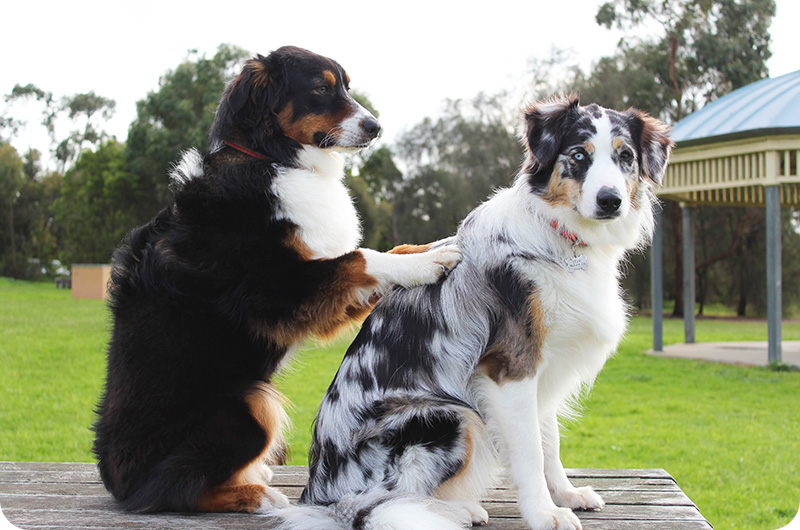 If you have a big breed as a pet (or multiple large dogs), the target for neutering and spaying would be around twelve months to fifteen months. The younger a dog is fixed, the better its longevity for the long term.
But why does fixing your dog prolong its life?
Scientifically, fixing reduces the risk of certain kinds of cancer in canines. Several cancer types affect dogs' reproductive organs, including the dog's testicles, breasts, and ovaries. While there are more anecdotal pieces of evidence.

The Top 20 Longest Living Dog Breeds
Which breeds of dogs live the longest?
The longest living dog breeds globally are:
New Guinea Singing Dog

Chihuahua

Toy Poodle

Jack Russel Terrier

Cockapoo

Lhasa Apso

Shih Tzu

Australian Shepherd/Cattle Dog

Beagle

Maltese

Dachshund

Yorkshire Terrier

Pomeranian

Shiba Inu

Pug

Miniature Schnauzer

Welsh Collie

Pembroke Welsh Corgi

Siberian Husky

Shorthaired Pointer
If we look closely at this list of dogs with the best longevity, you will notice that nearly all of them come from small or toy dog breeds. As we mentioned earlier, it has been established that the size of the dog has a lot to do with their lifespan. For example, the Yorkshire Terrier is one of the smallest dogs around, but it has double the average lifespan. A Yorkshire Terrier can persist for up to 16 human years. This breed was originally bred for hunting rats and mice. Today, it's a well-pampered toy dog, which may account for its long life.

The Maltese, on the other hand, has been a valued home companion for over 28 centuries. This breed has existed since the time of the ancient Egyptians. The Maltese are incredibly gentle for a dog, and it has also been blessed by nature with an incredible lifespan. Maltese dogs can live up to eighteen years.
Next on your reading list: