Orijen is a premium Canadian brand of dog food for canines with special dietary needs. Are there alternatives that we can use when Orijen has become too expensive? Let's find out in today's blog.
Cheaper Alternative to Orijen Dog Food
Orijen is a well-known premium dog food brand that occupies a different tier than dog food brands that cost less than $90 per bag. The manufacturer of Orijen is Champion Pet Foods LP, which is based in Canada.
Orijen attempts to differentiate itself from the competition by stating that its ingredients are biologically appropriate, meaning they would be the same stuff that dogs would be eating in the wild if they weren't domesticated at all.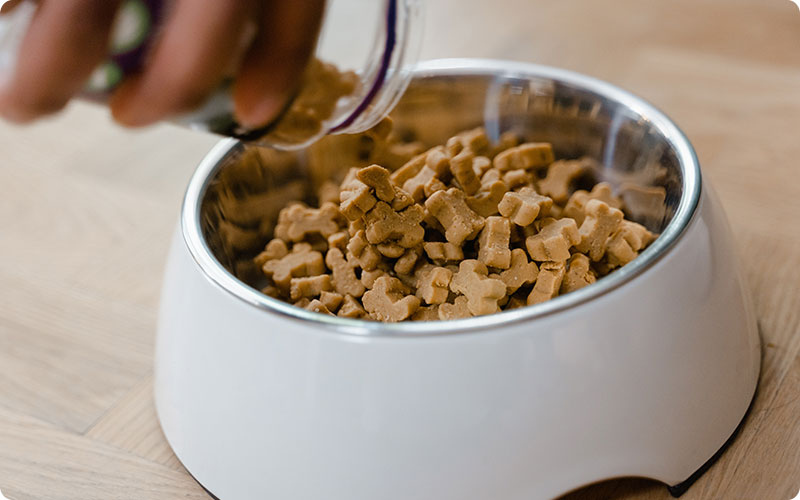 Orijen certainly has an enormous appeal to dog owners who are particular with their dogs' food. "Food from the wild" is the rallying call of pet owners who want to preserve the longevity of their dogs.
It works the same way with people who are shifting to natural, whole foods, based on the idea that humans will be healthier if we followed the raw diet of our ancestors. So, let's take a closer look at Orijen to see if it's worth the hype and the fairly formidable price tag.

What Dog Is Food Comparable to Orijen?
Orijen falls into the premium dog food market, and there are no reliable indices on dog foods if we only use the literature provide by the dog food manufacturers. So naturally, dog food manufacturers will all say that their product is superior.
So, let's first look at some of the global standards related to changing your pet's diet in the first place. One of the most reliable references for this is the WSAVA Nutrition Assessment Guideline.
According to these guidelines, several factors may necessitate the shift to a different type of dog food:
The caloric density of the current pet food does not meet the energy requirements of the animal. A cup or serving measures caloric density.

Nutritional deficiencies are resulting from other components of the animal's diet. These components include health supplements, treats, human food, etc.

There are deficiencies from the homemade food provided by the owner to the animals.
Vets also evaluate the nutritional profile of the current commercial pet food provided to the animal.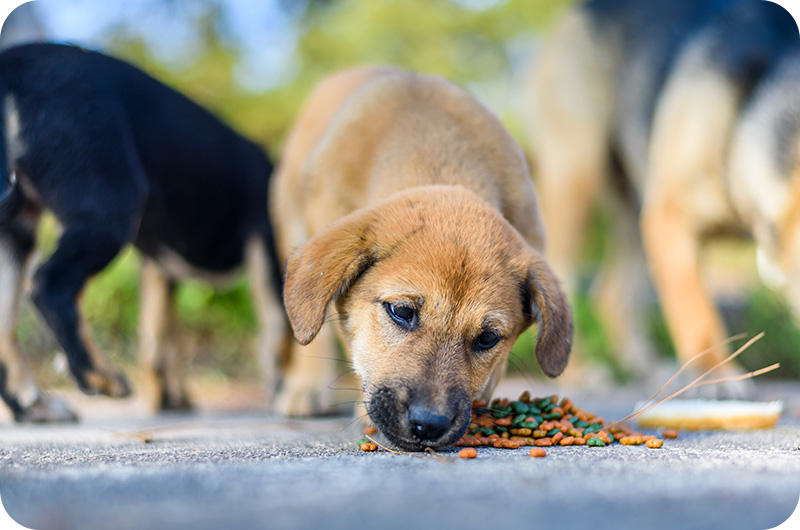 Considering these factors, it's plain to see that as long as nutritional and caloric requirements are met per animal, Orijen can be replaced if it's unavailable or unaffordable to the pet owner. Below are some well-known brands (grain-free, for those who want this type of pet food) that may be used instead of Orijen. Of course, you can also cross-check with your vet before buying any of these brands.
Taste of the Wild Grain-Free Formulations– Taste of the Wild is promoted by its manufacturer as the "new era" in dog food and cat food. This brand has a loyal fanbase with different pet owners because it's premium pet food but costs less than Orijen. To clarify, "grain-free" doesn't mean that Taste of the Wild Grain-Free foods are 100% made of meat and protein.
On the contrary, Taste of the Wild pet foods is blended with omega-three fatty acids, fowl, beef, fish, fruits, and vegetables. This may surprise some, but there's no harm in adding some vegetables to a dog's diet as it does help with protecting the digestive system.

Nutrena Loyall Life Grain-Free –This is premium dog food for all the life stages, meaning it can be given to pups, teenagers, adults, and senior dogs. The idea behind grain-free food is that it's 'wild food' as we have discussed earlier, and this being the case, it's the same food that dogs would find and eat in the wild, so there won't be much variation dog is young or not. This premium dog food contains 14% crude fat, 28% crude protein, and 361 calories per serving. It is nutritionally dense and provides a higher protein serving per cup than ordinary dog food.
Purina Grain-Free Dog Food– Purina is a known brand in virtually every corner of the agricultural and livestock industries. It has an extensive lineup of premium dog food variants.
Purina is known for following the standards set by the WSAVA, so despite its seemingly hyper-commercialized model, it probably won't hurt to sample its grain-free offerings.
Purina makes the Bella Grain-Free Pate for small dogs and the Beneful Grain-Free Dry Dog Food for medium and large dogs.
Beneful is made with farm-raised chicken and contains the usual mix of minerals and vitamins. Bella Grain-Free Pate, on the other hand, is manufactured with either lamb or chicken. Both are high in protein to support muscle development and bone growth in all sizes of dogs.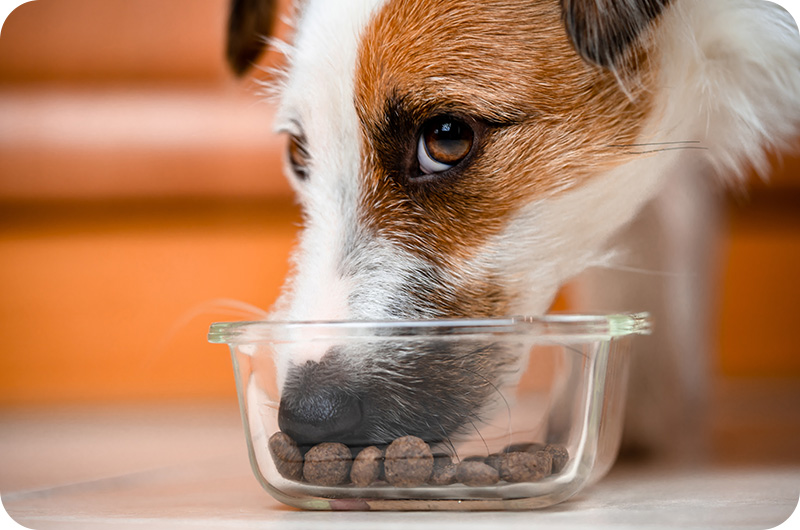 Is Orijen the Best Dog Food on the Market?
Orijen is one of the best dog food brands, and if you live in Canada and don't want to risk triggering a food allergy or digestive upset in your senior dogs (or adult dogs), then there's no reason to shift to another dog food brand.
However, the chief complaint of many pet owners is that Orijen has become too expensive over the years, fetching almost one hundred dollars per bag. This price may become a massive burden to pet owners with two or more dogs with special dietary needs.

If Orijen's brand is already becoming too much for you, perhaps it's time to reach out to your vet to ask for another formulation. As we have discussed earlier, what is essential is that dog food provides the right mix of nutrients and the required caloric density required by the animal. Your vet can compute these values, and you can work with the specialist in determining which alternative dog food brand might work.
When shifting to another dog food brand, could you not do it abruptly? Abrupt dietary changes in both dogs and cats can produce more harm than good. Instead, it's a good idea to shift to the new dog food gradually. Start with a small ratio and keep the old dog food for one or two weeks until the transition to the new dog food brand is complete.

Next on your reading list: