Dog bites can be the source of canine rabies, and people need to know what to do after a bite and after getting the PEP. For example, should you be drinking alcohol after a bite or after the vaccine? Find out more today.
Can You Drink Alcohol After Dog Bite?
There are many restrictions on people whose dogs have been bitten. For the most part, dog bite victims are advised to rest and stay at home, so they can adequately nurse their wounds.
Generally speaking, dog bite victims are advised to avoid drinking alcohol after a bite, especially after being given the anti-rabies vaccine.
According to doctors, small to moderate amounts of alcohol is still fine after being given canine rabies shots, but if you can avoid it altogether, do so. If you want to be entirely on the safe side, give yourself two to three days after getting the shot before taking any alcohol. Other reminders about the anti-rabies shot include:
There is no minimum age. Even if the dog bite victim were a child, no one should prevent the child from getting the vaccine. The vaccine is life-saving and critical for preventing the onset of the disease.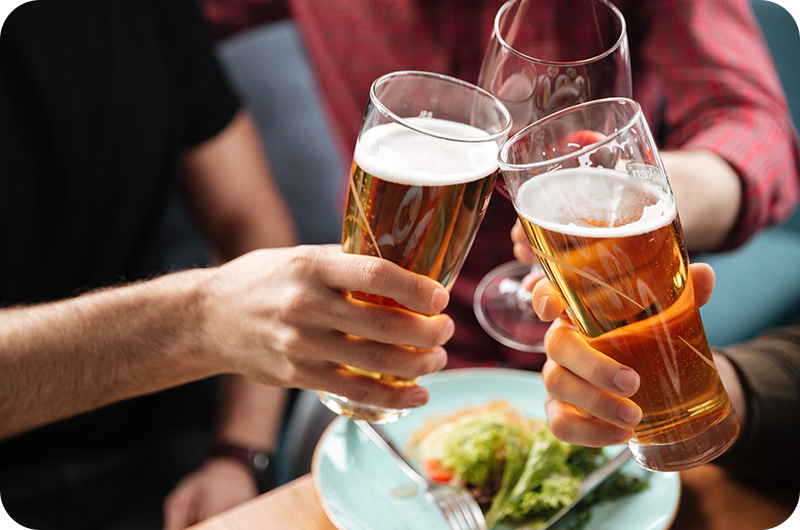 The canine rabies vaccine is not a contraindication for pregnancy. A pregnant female who was bitten must get the shot, too.
Contrary to common belief, immunocompromised persons can also be given the shot. Your physician may need to check your antibody levels first, but on the whole, the benefits of getting the vaccine are much higher than its risks, even for immunocompromised persons.
The anti-rabies vaccine can be given even when the person has an ongoing fever. Only in exceptional cases, as determined by a qualified healthcare provider, can the vaccine be withheld or delayed. However, in 99.99% of cases, it has to be given immediately.
The unique name for the anti-rabies vaccine is a PEP or post-exposure prophylaxis. The vaccine is given to individuals even after they have been potentially exposed to the rhabdovirus.

Is It Okay to Drink Alcohol After Anti-Rabies?
Drinking small or moderate amounts of alcohol will not cause mortalities, nor will the act of drinking alcoholic beverages prevent the vaccines from taking effect. This being the case, you might be thinking why physicians still advise people from taking alcohol after a vaccine. There are several reasons for this advice.
The first one is that people react differently to vaccines, and alcohol on its own already produces effects on various systems, including the cardiovascular system and sometimes even the respiratory system. This being the case, alcohol's natural effects on the body may combine with the vaccine's side effects.
Another reason for the remainder is that alcohol can prevent you from detecting the potential side effects of the vaccine you got. So, you wouldn't know if the alcohol or the vaccine causes the headache or migraine. Take, for example; the vaccine Shingrix causes headaches in half of the adults who take it.
The anti-rabies vaccine is known to cause several types of reactions, from localized swelling and itching at the vaccine site to more severe symptoms like dizziness, nausea, sudden muscle aches, and pain in the abdomen. As you can see, these symptoms can still happen to a person after taking alcohol, so it's not advised to take the two. If you genuinely want to take alcohol, you must wait at least 48 hours before drinking alcohol, so the substance does not mask any potential side effects.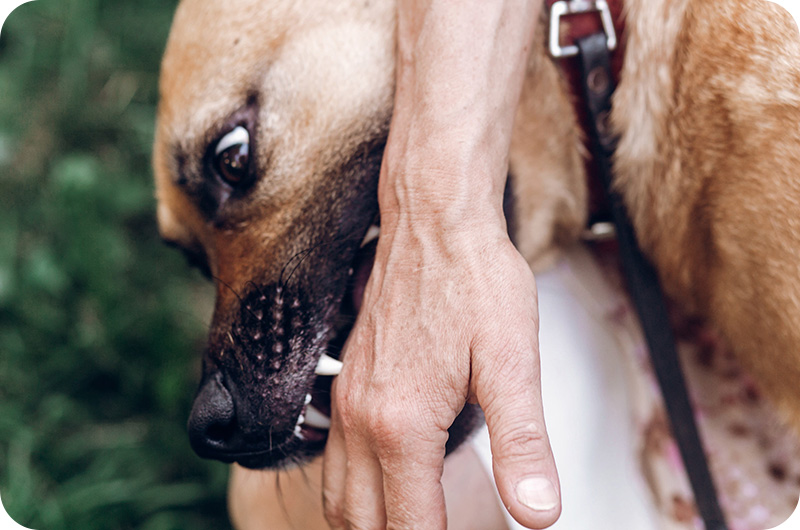 Is Alcohol Good for A Dog Bite?
Rubbing alcohol/isopropyl alcohol and hydrogen peroxide are not recommended for dog bites. There are also different types of dog bites depending on the severity, and it's not a good idea to use just one treatment for all of them. In addition, alcohol is not a good choice for a disinfectant because it has been shown to damage some of the skin's healthy cells during the cleaning.
Essentially, it does remove the bacteria, but it will increase the recovery time. The majority of dog bites are superficial puncture wounds. Wash the area with warm water and antibacterial soap.
Make sure that you remove any visible contaminants in the area. Since dogs explore everything with their mouths, you can expect quite a bit of bacteria on their teeth and in their saliva. Use betadine on the area and go to emergency services as cleaning the site is only first aid. Also, it would help if you got PEP after getting bitten by any animal because rabies does not wait around.

How Long After Rabies Vaccine Can You Drink?
You can safely drink two to three days after you have received the vaccine. While nothing terrible will happen to you when you drink alcohol after the vaccine, the alcohol itself may be a cause of concern because it may mask any adverse reactions to the vaccine.
What Should Not Eat After Dog Bite?
There are no medically backed dietary restrictions for people whose dogs have bitten. The common knowledge about nutritional conditions for dog bite victims is mostly folk tradition or beliefs and must not be considered medical advice.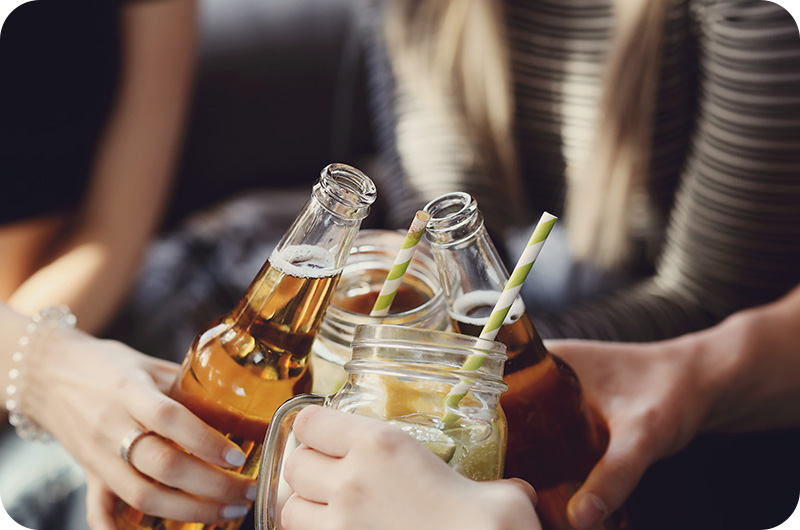 What Can You Not Eat with Rabies Vaccine?
You are free to eat anything you want after being given the rabies vaccine. Unless you have comorbidities as determined by your physician, you can generally eat after a PEP shot.
What To Do After a Dog Bite?
After being bitten by the dog, the best thing to do is find and restrain the dog for observation, followed by a thorough cleaning of the bite area. Then, go to a hospital immediately after a bite to receive a PEP and further clean the bite area. Remember to clean the site immediately and do not sleep on the wound. Doing so may expose you to a higher risk of infection, and that might also cause a problem.

Next on your reading list: