Milk-Bone treats are among the most popular treats for canines globally. These chewy cookie-type treats are made with beef and other meat types and are fortified with minerals and vitamins. But how would you know if they are already expired?
Do Milk Bone Dog Treats Expire?
To put it very simply, all kinds of dog treat eventually expire. However, it is a myth that dog food and dog treats do not pass. This myth has circulated in dog aficionado communities for decades simply because some owners don't want to throw away expired dog treats and dog food. Instead, they do some sniff tests, and just because the dog food or dog treats "still smell alright," they feed the same to their pets. There are two schools of thought here.

Federal guidelines are very strict about expiration dates, and the last thing that dog food manufacturers want is to run these laws afoul. Indeed, many dog treats and dog foods are still viable after the expiration date. If we examine the physical stability of the food and there are no molds or moisture, the dog food is likely still safe. However, and this is where many dog owners get it wrong – just because it's still edible doesn't mean it's the best kind of food for your dog.
So, this boils down to what type of dog owner you are. Are you the adventurous type who would like to experiment with their pets, or are you the more cautious type who would rather throw away a bag of expired dog food and buy a new one? The choice, in the end, will always be up to the pet owner.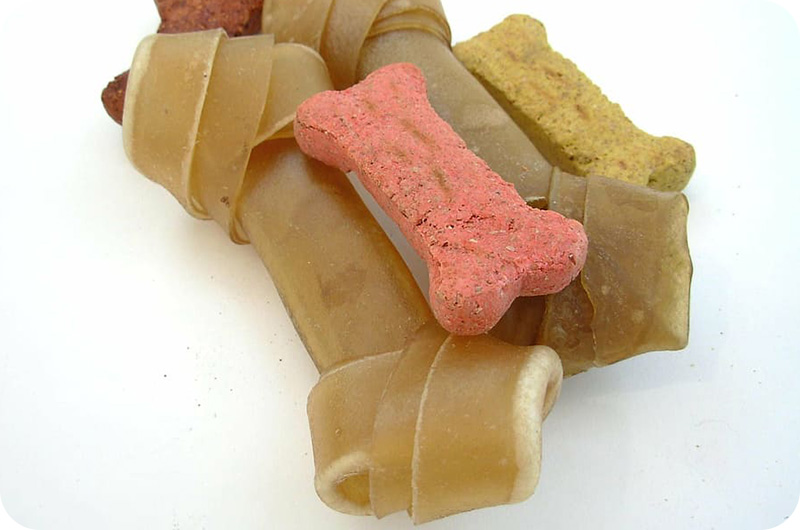 Do Milk Bone Treats Expire?
Milk-Bone Soft & Chewy Dog Treats do expire. All dog treats, and dog food types eventually expire, no matter how good they look or smell. According to the manufacturer, different batches of Milk-Bone Soft & Chewy Dog Treats have various expiration dates or "best before" dates. The manufacturer advises consumers to feed their dogs. The Milk-Bone treats before the expiration date.
This essentially says that if you want your canine companion to get the ideal nutrition from these treats, don't let them expire. On your side, as the pet owner, we know that it can sometimes be tough to finish an entire bag of treats because we don't want to overfeed our pets.

The best solution if you keep stocking pet treats but are unable to feed them all to your pets before the best before date is to shift to smaller packaging or omit the treats altogether if the batches are too big for your dog's needs.
There are similar treats out there that come in much smaller packages, and it might help if you just purchased these smaller packages whenever you need them. This way, you won't have to stock larger quantities at home, and they won't expire on you. This approach is much better compared to giving your dogs expired treats.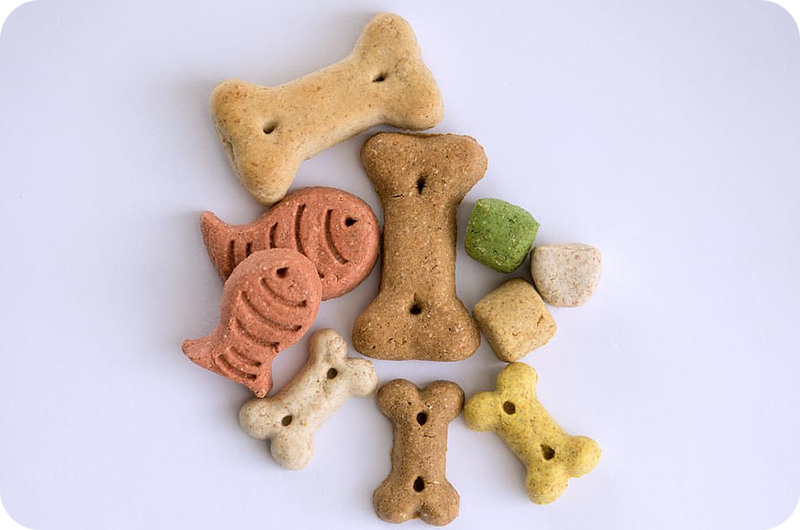 Can Dog Bones Expire?
Dog bone treats are essentially just biscuits that have been specially formulated for dogs. Therefore, they expire approximately one year after manufacturing. Other brands may have longer best-before dates, but in general, one year from the manufacturing date is a good gauge of when the dog bone treats will expire.
Humans are used to preparing cookies that are mostly just flour, water, eggs, and sugar. However, dog cookie treats are a different breed because canines have different dietary needs from us. So, if dog food manufacturers
The expiration of dog bone treats doesn't mean that these special dog cookie treats will eventually become poison. However, we have to acknowledge that dog bone treats have fat and protein content from various animal sources (especially beef), and beef fat and protein are known for turning rancid. Beef can turn rancid more quickly than other protein sources, and once that goes bad, there is no turning back for the different components of the treat.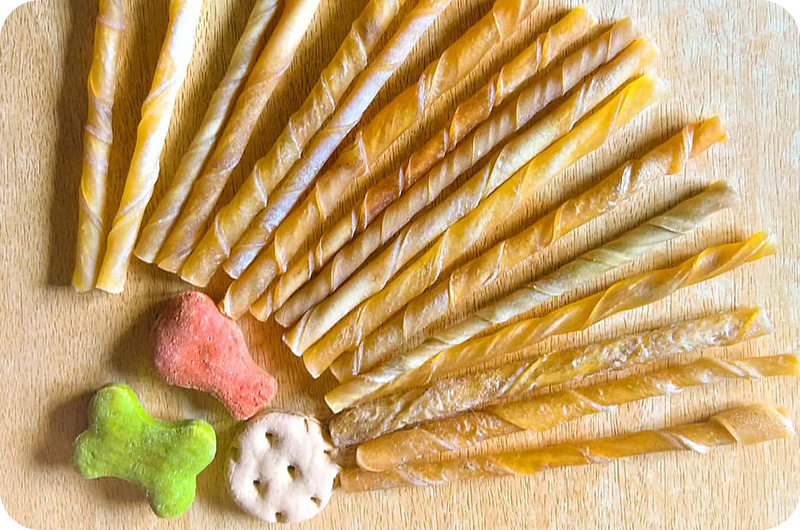 Can Dogs Eat Out of Date Treats?
While manufacturers are adamant about responding to this question positively, we have to pay attention to what other dog owners are also saying. Based on the actual practice of dog owners, it appears that it is common practice to feed a dog's dog food that has only been past their best before the date for a few months.
So, let's say your dog food has expired in July of this year; many dog owners believe that a month or two is fine past the expiration date is still OK. But, of course, the feedback of these owners is purely anecdotal, and we don't know how their dogs are doing after they've given the expired food.
From our perspective, it is generally unsafe to give dogs expired food. Even though manufacturers put plenty of preservatives in dog food to prevent mold, mildew, and bacteria from forming in the food, we don't know what is happening at the microscopic level in the food. Therefore, it would be safer to consider the food non-viable instead of trying to feed it to your canine.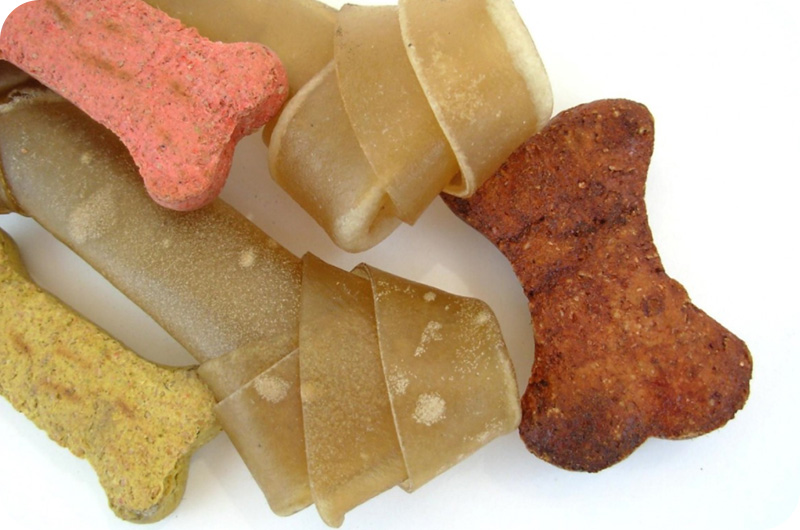 What Happens When Milk Bone Dog Treats Expire?
Milk-Bone biscuits and similar treats follow the path of degeneration apparent of all dry dog food types. Several possible signs that your Milk-Bone treats have finally yielded to the environment are decomposing or going bad.
The first sign is usually the smell. Since these treats contain animal fat and proteins, bacteria will begin consuming these at the microscopic level. The byproducts of the bacterial metabolism will manifest as a sour or rancid smell. Again, this is a reliable test for owners.

If the Milk-Bone treats still look good, take a good whiff. First, do you smell anything sour? If you do, throw away the entire batch because that batch has already decomposed. The second test is the presence of moisture.
You have to perform a visual and tactile test for this. Touch the Milk-Bone treats. Does it feel that there is more than the usual moisture? Do you sense any moisture in the cookies? If you answered yes, you need to dispose of the package ASAP as the treats are no longer safe.

Next on your reading list: