Teaching your dog, the ways of defending himself can be done in two ways. First, if your pet reduces the overprotective behavior to its owner, it can learn other methods. Second, you can teach them trained techniques such as "playing dead" and striking a canine attack.
How to Teach my Dog to Defend Himself ?
One of the most commonly searched questions by dog owners and trainers is "How should I teach my dog to defend itself?"  We focus on the proper defense methods without turning your beloved pet into an aggressive attack dog. In the study of dog behavior, you first need to identify the two behavior categories. There are behaviors more aligned with attack dogs and behaviors better suited to watchdogs or guard dogs.
Dog behaviorists and trainers discipline dogs depending on the need. For instance, police and law enforcement often train attack dogs—and they are prepared to be aggressively responsive to possible intruders and threats. However, while attack dogs are accustomed to this behavior set, they are still trained enough not to 'attack' everyone they meet.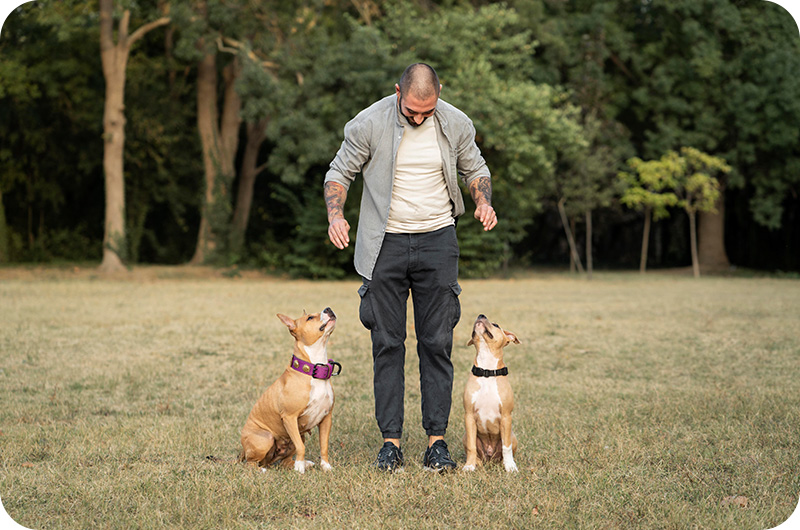 For personal and home purposes, most behaviorists suggest training your dog as a form of the guard dog. A guard dog (or watchdog) is a trained pet that uses non-confrontational methods to defend you and your property. However, training your dog to become a watchdog requires more time and patience.
Suppose you are training your guard dog to defend itself. In that case, you must prepare them on certain conditions such as (1) dog defending himself from annoying dogs and (2) dog defending himself in dog fights. These scenarios create the overall behavioral training of your dog.

How Do You Stop a Dog from Being Protective of its Owner?
Guard dogs are trained to protect their owners against intruders. However, these dogs can be overprotective and may consider everyone except their owner as "enemies." Overprotective dogs can lead to serious issues since they can be overly aggressive to everyone. In addition, if your dog prioritizes to defend its owner more than himself, it can lead to destructive methods such as loud barking and even dog fights.
Below are some methods to control your dog's overprotective behavior:
Check for early warning signs. For example, if your dog is showing distress when near other people, it may indicate its overprotective behavior.
Regain control of your overprotective dog. It would be best if you integrate with your pet with clear boundaries.
Practice distancing. Give ample space for your dog to be separated from you. This will discipline your pet further.
Control your dog's responses. Know when to give respect and disciplinary actions to your dog.
Socialize your dog with other people. This will give them a different facet, making them think that other people are not harmful in any way.
Keep yourself calm and composed. Your pet dog cares about your emotions, and they may be protective when you are in distress.
Attend your dog to obedience training. This will boost your dog's overall behavior, reducing its excessive protective behavior.
Conduct physical and mental stimulation regularly. If your dog utilized its body regularly, it would not have excess energy to be aggressive.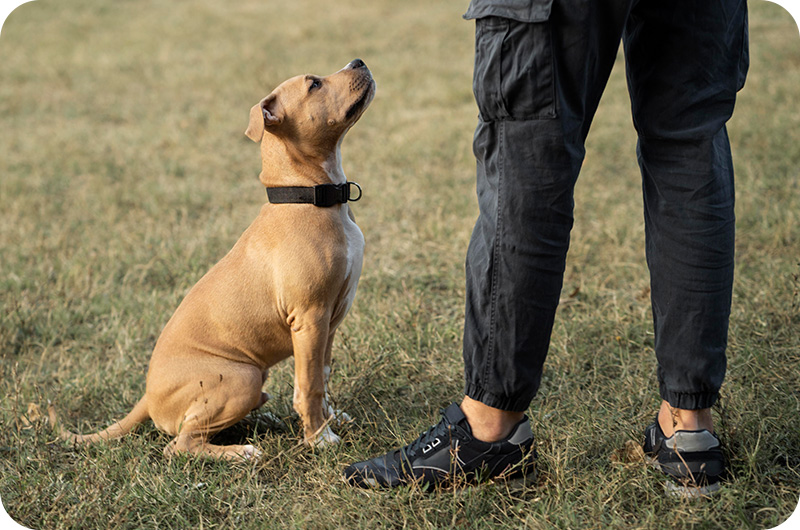 How Do I Teach My Dog to Fake Death?
Another self-defense mechanism that you can teach to your dogs is by faking their death. An aggressive dog will stop making severe attacks when there is no reaction from the other side. Playing dead is a fanciful dog trick and self-defense mechanism. Aside from basic commands like "sit," "stay," and "rollover," any dog breed can learn the "play dead" method.
you haven't trained your dog with this method; give some time to learn this technique. The lie-down position is essential in doing the play dead method. Another position that your dog must learn is the half rollover, wherein the dog will only roll on a single side.
Reward your dog every time it perfectly follows the consecutive positions. Do not give an extra treat if the dog doesn't get the correct position. This will prevent your dog from being extra spoiled during the training.
Do not use the same hand or voice gesture you are using on the same technique. Suggestions for hand and voice gesture is the "bang" sound and the gun hand symbol.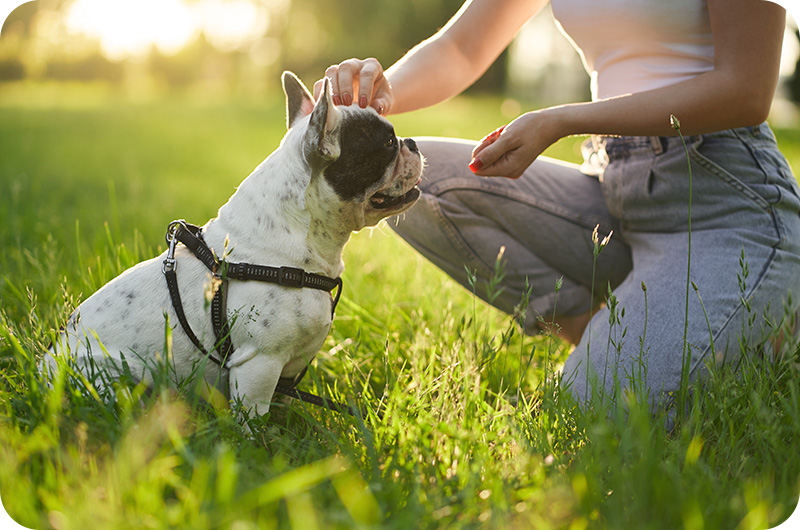 You may also add practice for your dog to use this method independently by doing the same way while other dogs are around. But, again, this method will reduce the unnecessary aggressiveness of other dogs, leading to injuries on both pet and owner How to Train Your Dog to Attack Strangers?
Training your dog to attack suspicious strangers is helpful for certain life-threatening conditions. For example, if a stranger strangles you, your dog may also damage the said intruder. This is because dogs have innated aggressive instincts. It can be triggered by teaching your dog's signals to indicate that a stranger is harmful.
If you are training your dog to attack strangers, make sure that you have proper protective gear and knowledge about dog behavior.
Wear protective gear and gloves. Make sure to have enough thickness that can prevent the dog from biting your skin.
Teach basic commands first before teaching the attack command. The attack command is already an intermediate skill and requires more attempts than usual.
Use the glove to trap the dog's sensitive area: the face. This will turn the dog more aggressive than usual.
While the dog is attacking the glove, indicate signals such as "attack" loud enough for your dog to hear.
Repeat the process until the dog has fully understood the movement.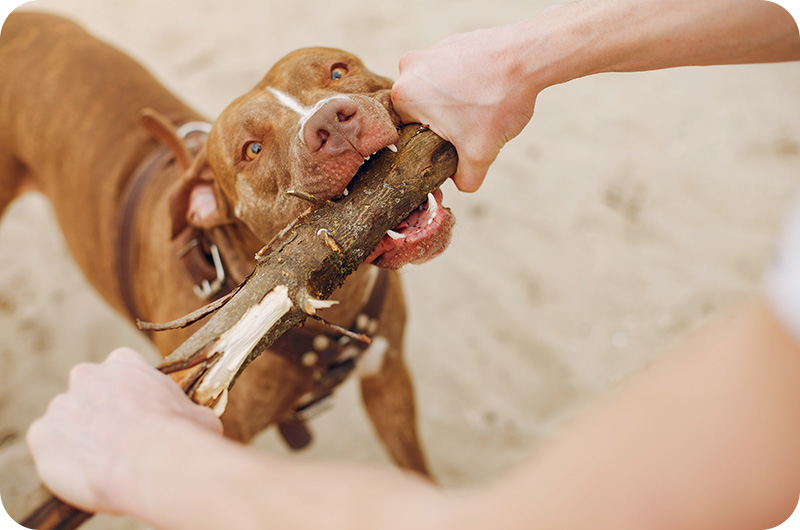 My Dog Is Submissive at The Dog Park.
There are several reasons why your dog may appear submissive. First, your pet considers you as a leader respectfully. Second, your pet has minimal knowledge of the area. Third, your dog is scared and threatened. While submissiveness is one of the dog's instinctual behaviors, teaching your dog how to defend himself is recommended.
There are two primary methods of protecting oneself: (1) combative-aggressive and (2) passive-protective. Using these methods may vary depending on the dog's knowledge, instincts, and environmental condition. For example, teaching your dog to attack strangers can be helpful—but using defensive stances like playing dead can also prevent turmoil on your side. Use these methods responsively to maintain the refined behavior of your guard dog.

Next on your reading list: