The gray cat holds the same esteem as the pure white cat and the black cat. Gray cats also have cultural significance – they are viewed as bringers of good fortune and luck. People also believe that a gray cat washing behind the ears may mean that there will be rain.  
Is a GREY cat rare?
While grey cats are beloved, and we often see other colored cats more often, they are, in fact, not so rare as we'd like to thank. The color on the coat of a gray cat is a lighter version of black. There are plenty of cat breeds that produce solid grey coats, as well as patterned ones.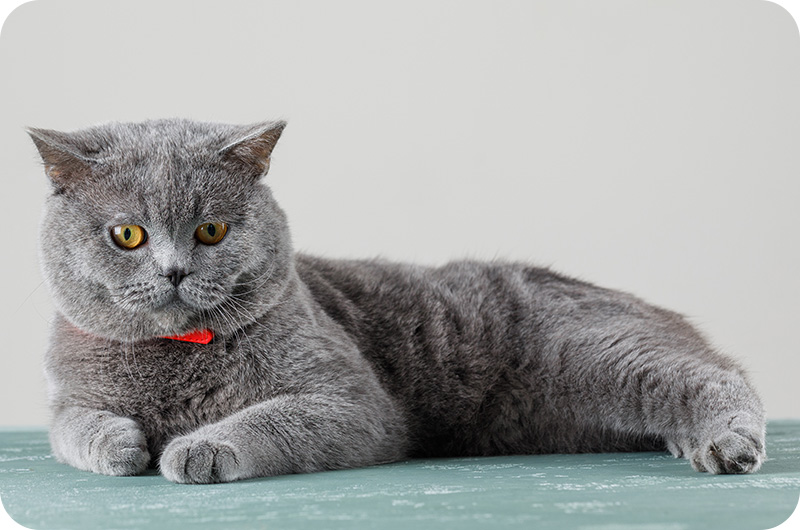 Are grey tabbies rare?
Grey tabbies aren't any rarer than other patterns. There is some confusion about the grey tabbies in general. Some people think that grey tabbies are a distinct breed of cats. They're not. If a cat breed has a genetic predisposition to develop a grey coat, it can produce a tabby pattern.
"Tabby" refers to coloration or patterning, not breed. Different breeds of cats can produce tabby coloration. The main hallmark of the tabby pattern is the M-shaped mark found on the forehead of the cat. You will also find several swirls, stripes, dots, and flecks throughout the tabby cat's body.
While grey tabbies are not rare, cats that come in cream and chocolate are found less frequently. The smoke tabby coloration is also sought after because it is also rarer than usual.

Are GREY cats friendly?
Some studies indicate that grey cats can generally be more affectionate, gentle, and loving. Tabby cats, on the other hand, will show more love for being indoors, together with their owners.
Tabbies are also known for being a bit lazy and too friendly, even with strangers. Take note, however, that grey cats can also be lively and naughty, sometimes.
Whatever is the actual correlation between color and feline psychology, there is a strong link. We are guessing you should find out for yourself when you get a new grey cat.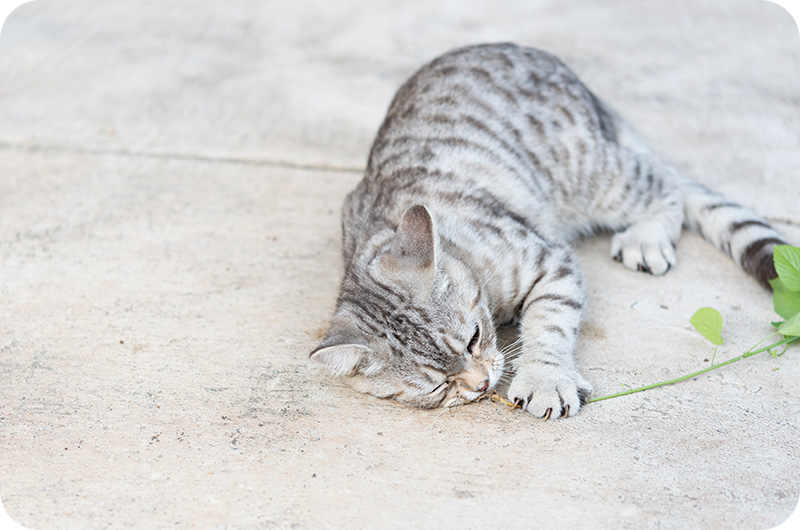 Are GREY cats more aggressive?
Evidence shows that bicolor cats (grey and white) tend to be the most aggressive cats when they need to be examined in a vet clinic. The same can be said of tuxedo cats (black and white) when people are generally handling them. Negative reactions come from being triggered and annoyed.
Solid grey, solid white, and solid black cats showed the least amount of aggression and exhibited fewer negative reactions when being handled and examined by veterinarians and people.
Since the coloration of cats is determined by genes, there may be a solid link to behavior and behavioral tendencies.

Are GREY tabby cats friendly?
Grey tabby cats are thought to have first been descended from various forest or wild cats, such as the Asiatic wild cat, the African wild cat, and even the lynx.
The Scottish wild cat may also be a descendant of tabby cats, explaining why the patterning entered various cat populations' genetic pools. Crossbreeding creates variations in the genetic pool, and these changes are passed on from generation to generation, like messages across time.
Once a genetic change is introduced into a continent, it will only take a few generations for the changes in the gene pool to manifest in the newer generations of cats.
Tabby cat markings are functional, much like the markings of a tiger that allow it to blend in with its forest environment, making it a more efficient predator.
Grey tabby cats are popular because they look a bit exotic with the speckles and stripes. But are they friendlier than solid color cats? Owners of grey tabby cats will swear that they are indeed more affectionate and caring than other kinds of cats.
You will never run out of playfulness and warm cuddles if you have a grey tabby at home.
Grey tabbies are also naturally friendly, so if there is sufficient socialization, you shouldn't have any issues introducing the cat to the family, even if there are small kids.
Grey tabby cats are also known for eating anything they are given. However, this great love for food can also result in scarfing behavior, so watch out if you want to control how much they eat each time. Grey tabbies always have food in their minds – they sleep after eating and wake up and immediately look for food.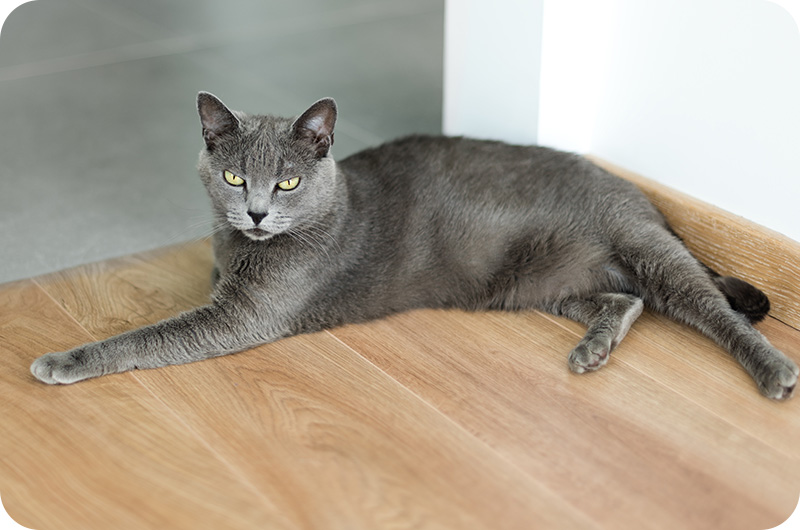 What Are Gray Cat Breeds?
If you have a gray striped cat at home with a short ear that droops comically forward despite its short size, you likely have a Scottish Fold. The iconic gray tabby cat is omnipresent in TV and movies, but many breeds apart from Scottish Fold produce either solid gray or tabby gray cats.
The Chartreux is a proper "blue cat" that originates from France. This cat is only ever born in a solid gray color. This breed is extremely beautiful, with a round and sweet face. However, they have some boning issues.
The coat of the Chartreux is also coarse, with an almost wooly texture. There might be some mild breaks across the coat, comparable to the wool of real sheep. The gray color of the Chartreux is solid and can be found in the roots of the coat. If you are taking care of a Chartreux, we recommend that you brush or comb the coat to maintain the coat's health. 
The Korat is a solid gray cat originating from Thailand. The Korat is another blue cat that is considered a bringer of good fortune. The Thai people have traditionally associated the color of the Korat with nature, specifically, thunder clouds.
The Korat was used back in the day in ceremonies for rainmaking. Incredibly, the Korat's head and chest are filled with heart-shaped patterns. From the larger lobes of the head to the nose area.

Next on your reading list: