Getting bitten by your pet cat is no fun, and we're sure that many people are confused as to why their bundles of joy would suddenly bite. We're going to try to explain the many possible reasons why a cat would suddenly bite unprovoked.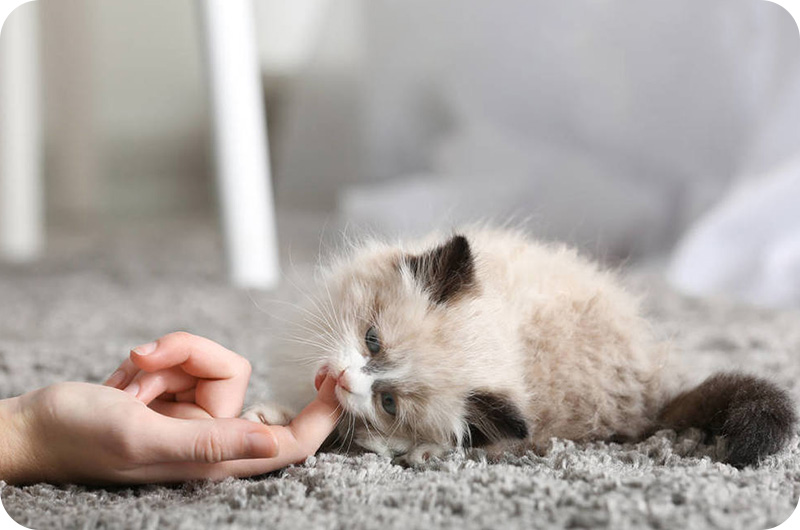 Why Does My Cat Bite Me Unprovoked?
Not all bites are signs of aggression. If your cat is purring contentedly and begins biting you gently, this may be a case of "love biting."
According to veterinary experts, "love biting" is a sign of affection and maybe a layover of how they remember their mother cats would groom them.
Since cats don't have hands, they can only groom with their teeth and tongue. If your cat is only gently nibbling you, then remove the cat from your lap. Repeat this to drive home the message that you do not want or require the gentle biting.

Why does my cat bite me?
Your cat may suddenly be biting you as a result of showing affection. Learn to understand cat body language to establish the context of the bite. If your cat is showing signs of aggression and suddenly bites you, you know why it did so. If your cat is calm and then nips, check if other conditions may be triggering the behavior in the first place.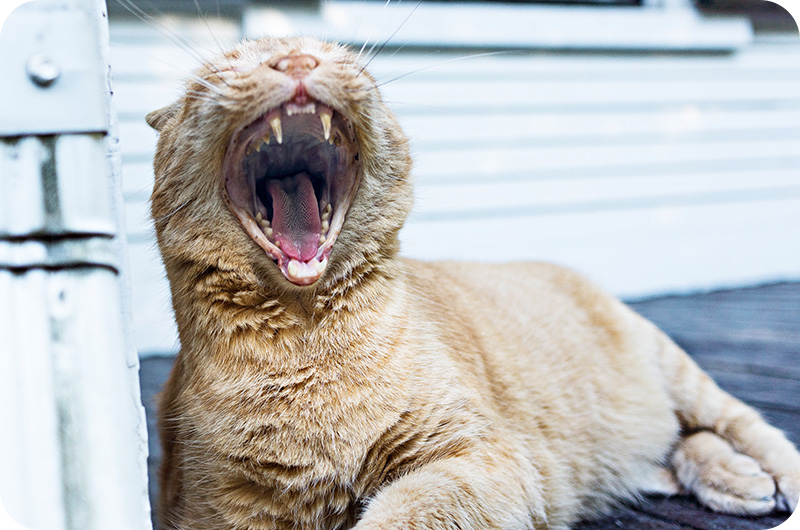 Why does my cat bite my nose?
They are biting the nose area, maybe your cat's way of spreading its scent all over you. Cats have scent glands in different regions, and these are territorial animals, remember. Cats do this because they need some reassurance that you are there for them, and you are not about to disappear on them. Experts also believe that by spreading their scent this way, they send a warning to other cats in the vicinity that you should not be meddled with because your cat has already taken you.
Cats don't like other cats getting attached to their humans, so they will repeatedly mark you with their scent as a form of deterrence to other felines. We certainly don't mind them marking our legs, but the nose is off-limits to some people.

Why does my cat bite my hair?
Like biting other parts of your body, this may be a case of a love bite only, or perhaps your cat is playing with your hair because it is boring or stressed. In this context, playing with a human's hair is like twiddling with a pen or a ring.
A cat may also be stressed for some reason, and the hair-biting is a way to release the internal pressure easily. Some people don't mind the soft hair nipping, but if you don't like it, use only positive reinforcing and avoid punishing your cat. They don't pick up new behavior more quickly with punishments.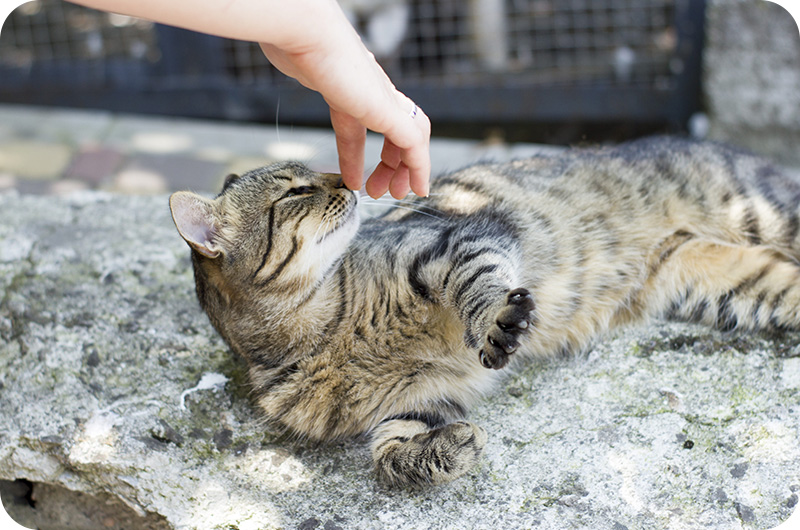 Why Does My Cat Bite Me All the Time?
Why does my cat lick me then bite me? Licking and biting are not necessarily harmful in the context of cat and human bonding. If you have a good bond with your cat, it's likely that the behavior is a form of affection, that the cat is just grooming you.
Another possible explanation is that your cat may signify that it requires attention (or more attention) from you. Cats (like dogs) require a certain period of bonding and stimulation throughout the day. If you are gone most of the day, then this may be the problem.
The third possible reason (if you are cuddling and playing with your cat and this happens) is your cat is telling you that it has had enough of petting and play and no longer wants you to touch it. In a big way, we share many traits with our feline friends. We tend to express dismay or dislike, too. Since our feline friends are non-verbal, they will resort to physical language or body language to communicate with humans.

What Should You Do If Your Cat Bites You?
Cat bites are dirty because a cat's mouth has a natural bacterial load that may cause infections. If you are bitten, gently wash the wound with soap and water. Apply a sterile dressing to the wound and go to the emergency room for rabies shots.
While not all cats can pass on the rabies virus, all animal bites should be treated as if they have the rabies virus. You may also be prescribed antibiotics to prevent infections. For pain, you may be given painkillers or NSAIDs as well. Treat all animal bites seriously, as people have been known to get severe infections from animal bites in the past. There's no need to add to the statistics.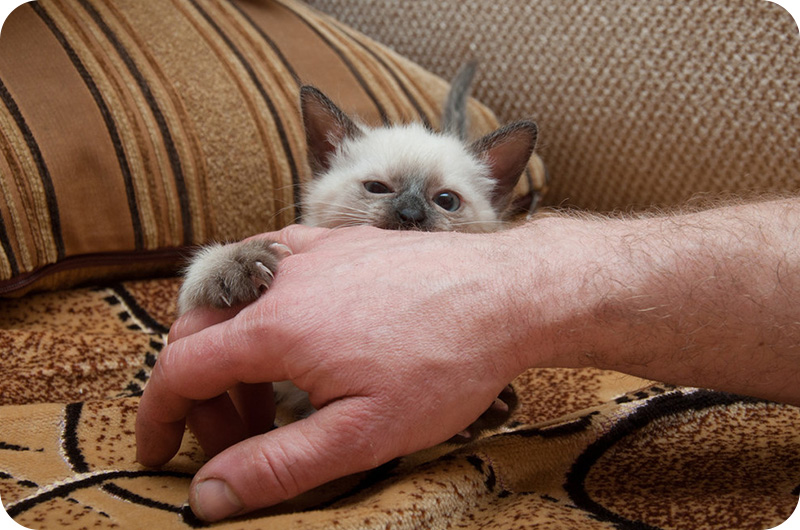 What Does It Mean When a Cat Bites You Hard?
Cat bites have different meanings. The majority of the time, gentle biting doesn't mean anything apart from affection and bonding. However, if your cat bites you to the point that you are in pain, there may be something to it.
In general, cats that have been separated early from their mothers have not learned to bite hard, as their mothers have not taught them. When a cat bite hard (and you know that it hasn't been around its mother long), then the bite is likely still positive and affectionate. However, you still have to curb the behavior because animal bites are not pleasant.
Another angle is that your cat may be asserting dominance over you. You still need to use positive reinforcement to ensure that your cat's negative behavior is curbed. Dominate a cat is by putting it on your lap and rubbing its ears. Yes, this is dominance. We know cats are strange sometimes.

Why does my cat bite me gently?
Gentle biting from a feline normally means that the cat wants to continue bonding with you. Observe the cat's body language to make sure that it's not aggressive with you. 
Next on your reading list: