Dogs can sometimes show aggression towards cats. If you witness a dog attacking a cat, it's crucial to address the situation immediately. Consistent aggressive behavior warrants a consultation with a veterinarian.
Key Indicators of Aggression:
Staring intensely at the cat.
Excessive barking or growling.
Raised tail, ears held high, and stiffened posture.
Addressing Canine Aggression:
Consider spaying or neutering your dog.
Provide regular exercise and mental stimulation through toys.
Supervise initial interactions between dogs and cats.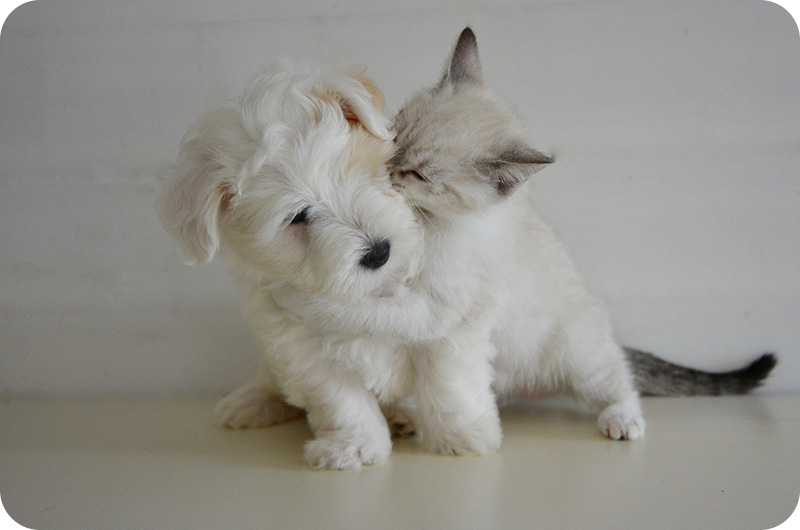 Understanding Canine and Feline Behavior:
A dog may react aggressively due to territorial disputes, dominance, or sheer curiosity.
While some dogs are naturally more accepting of cats, individual personalities play a significant role.
It's a misconception that there's no real reason for a cat to attack a dog. Often, underlying issues like territory, fear, or past traumas can trigger such behaviors.

Building a Harmonious Relationship:
Both cats and dogs require time to adjust to each other's presence.
Gradual introductions and monitored interactions can foster positive relationships over time.
If there's consistent aggression from either side, consider seeking professional behavioral advice.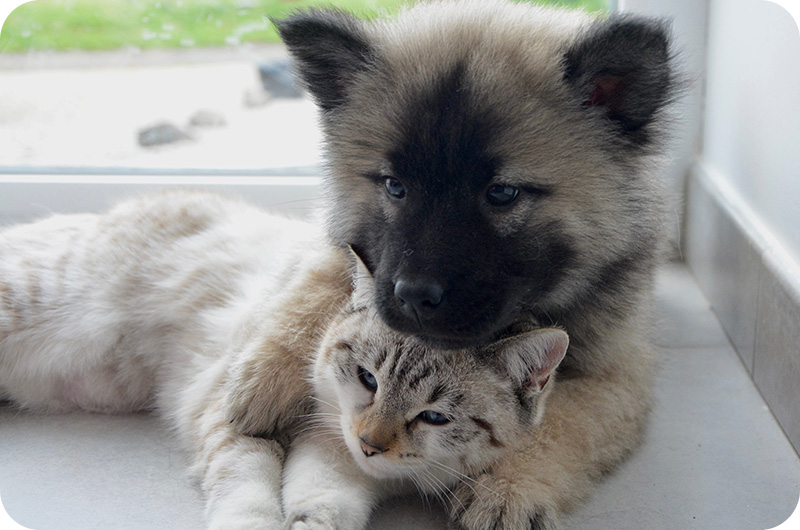 Other Considerations:
Dogs can display jealousy, often resulting from changes in attention or routine.
Dogs barking at cats may be signaling a perceived threat. Monitor and seek veterinary advice if the behavior persists.
Mutual affection between a cat and dog is often shown through relaxed body language and shared spaces.
Maintaining peace between dogs and cats requires patience, understanding, and often, intervention. Always prioritize the safety and well-being of both pets by monitoring their interactions and seeking expert guidance when necessary.

Next on your reading list: