Strong smelling cat food is fairly common in households with at least one feline, and the smell can drive many pet owners nuts.
Cat food smells differently from dog food, which can have a generally dairy scent because of the beef content of lamb content. If the cat food smell in your house is becoming unbearable, you may have thought of shifting to another cat food brand.
Dry cat food smell can also be disgusting if the method of storage is inappropriate. While it would be challenging to find the least smelly wet cat food unless you buy them and test them at home, we're all looking for low odor cat food that can be fed to our feline companions for a long time.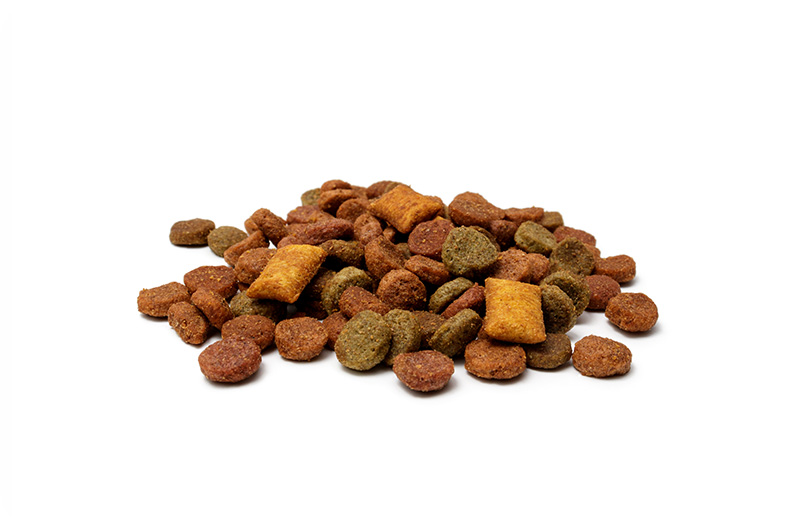 Why Does Cat Food Smell Bad?
The simplest answer to this question has something to do with how commercial cat foods are manufactured in the first place. Commercial cat food contains a variety of ingredients that don't exactly have a nice smell. The most common ingredient in cat food is meat by-products. Meat byproducts usually refer to off-cut trimmings, organ meats, joints, ligaments, connective tissues, and even bone matter.
These parts of the animals have a very raw and organ-y smell, and they are all ground up together to form the meat byproducts that are then shaped into kibble.
Since cat food manufacturers care a lot about their profit margins, many of the cat food brands you see in the market are made from the cheapest protein sources – virtually waste material from slaughterhouses across the country. The reasoning is that these meat byproducts still have protein, fats, and vital nutrients that are still good for cats. And they don't cost much, which makes them very attractive to cat food manufacturers in the first place.

Pet owners are usually very concerned that pet food manufacturers tend to over-focus on animal byproducts. So, what's the real deal? Veterinary experts aren't that concerned, but they're not the best source of nutrition, either. Organ meats aren't bad for pets – if that's all they add.
What we'd like to emphasize here are that cat food brands that don't add meat properly tend to have a ton of fillers, too. These fillers are terrible for cats because they're usually made from milled cereals that contain high levels of carbohydrates. Even small spikes of carbohydrates are bad for cats because they need protein more than sugar or carbohydrates.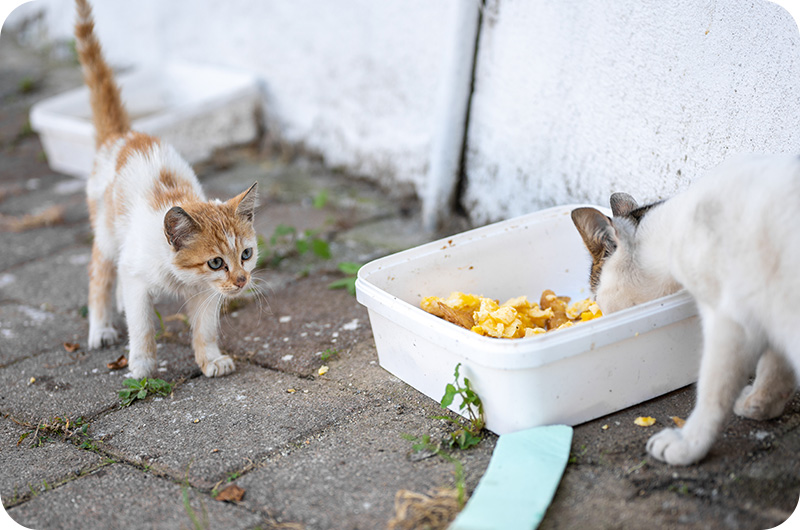 Do All Cat Foods Smell Bad?
The most offensive smells come from wet cat food (canned cat food) because of the higher moisture content. Moisture will eventually evaporate, distributing the cat food molecules in the air.
This is the main reason why wet cat food will linger for days or semi-permanently in the home if the wet cat food is almost always the choice for your pets. Moisture from wet food will stick to the walls of your home and stay there, slowly diffusing the same smell again and again until you can't get rid of it easily.
Nearly all cat foods have some level of odor that is either neutral or mildly disagreeable, depending on what you consider disagreeable in the first place. Since cat food ingredients contain organ meats, bone, and marrow, there's not much you can do when you open a new can.
If there's some real fish thrown in by the manufacturer, the fish smell will mingle with the additional ingredients that serve as extenders or fillers. To add to the current trouble is that cat poo will smell the same as the food you give the feline. In short, you will deal with the smell of the food in the bowl and the result after the cat digests the food. That's double trouble if you think about it.
If you want the suffering to cease, you need to purchase different cat food brands that have been formulated differently first. The difference in the ratios of ingredients may affect the smell. The second option is to switch to dry kibble. However, there is no assurance as dry kibble is also manufactured from more or less the same ingredients as wet cat food.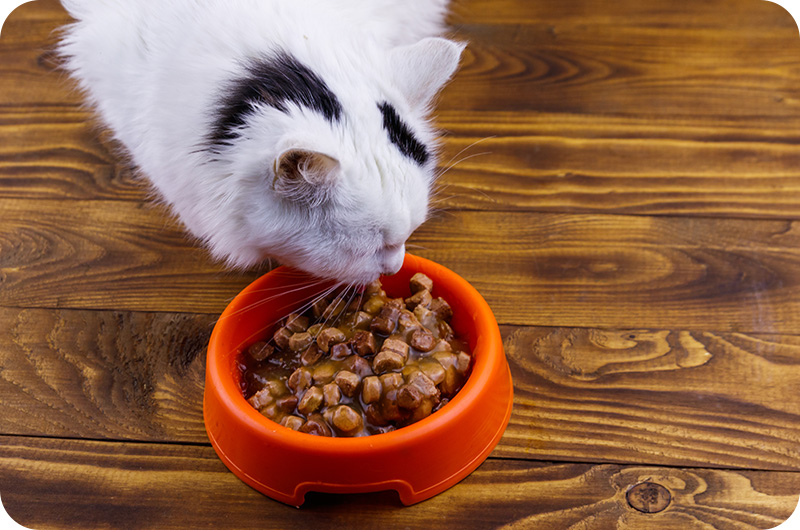 How to Choose the Least Smelly Cat Food?
For the most part, the problem with smelly cat food has something to do with how the smell of fresh food diffuses throughout the house. If you need to fill several small bowls with fresh cat food every few hours, the smell is going to permeate the air, and it's going to stick to the walls, too.
This can be problematic for people who don't like strong odors. Cat food is all about odors because manufacturers also add palatines or chemicals that improve the taste of the end consumer's taste, which is the cat.
We recommend buying organic cat food made with real meat instead of meat byproducts. Meat byproducts are naturally smelly, and it will take some time before anyone can get used to the smell in the first place. The higher the protein source's quality, the better the smell, but there will still be an odor (or odors). If you want the odors to disappear, you may have to rely on additional methods like installing an air purifier.
A cheaper alternative would be to install ventilation in the kitchen where pets are often fed, so any diffusion from the food will be carried outside. This works for large structures, so the method should work for your kitchen or any room in the house where the smell is the worst.
Shifting to another brand may address the smell, but in terms of poo smell, we're afraid that there's always going to be an off, gamey smell because cats are obligate carnivores, and waste from the digestion of meat never smells pretty.

Next on your reading list: