Can humans eat cat food? Anyone who has had a strange craving for cat food because they always handle cat food is likely to ask this question a fair few time. Cat food isn't exactly cheap, and they're advertised on TV so fiercely that you'd think they taste burgers than human food. So, what's the real deal with cat food?
What Does Cat Food Taste Like?
Does cat food taste good? Different kinds of cat food have different flavors. However, before we make a quick judgment about what our feline friends seem to find awesome, let's make one thing clear – cats and humans taste things differently.
There's a reason why cat food is designed differently from human food. Cats don't need many carbs in their diet, and they have claws and sharp teeth to boot.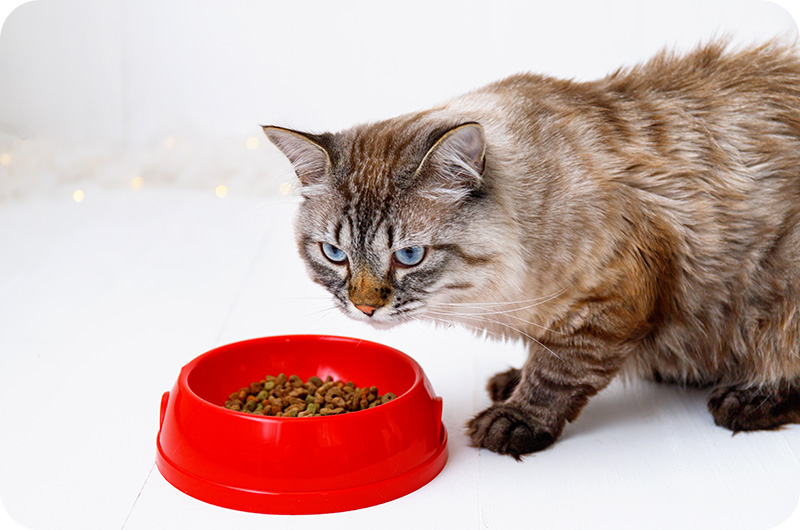 Why does cat food taste bad?
The differences in physiology and species mean a world of difference in what people need and what cats need to stay healthy.
People who have tried tasting canned cat food will say that it's nothing you'd like for lunch or dinner. The texture of canned cat food is very slimy, with lots of gelled globs. The salty taste resembles nothing that you'd associate with good food, either.
In short, it doesn't taste anything that humans would like, but yes, cats will love it because it provides the nutrients that they need. Cats don't exactly consume cat food so that they would enjoy the flavors. They eat to grow and develop. Taste is secondary because cats can feast on rats, etc., and they don't mind the taste of the contents of the rat's intestines and other internal organs.
What does cat food look like?
Cat food comes in dry versions and wet versions. Canned cat food is the wet version, and there's usually a thick soup and chunks of meat products included. Manufacturers use fish and chicken as the most common ingredients for cat food. The same applies to dry kibble, which is often cheaper and still provides a good ratio of essential nutrients to felines.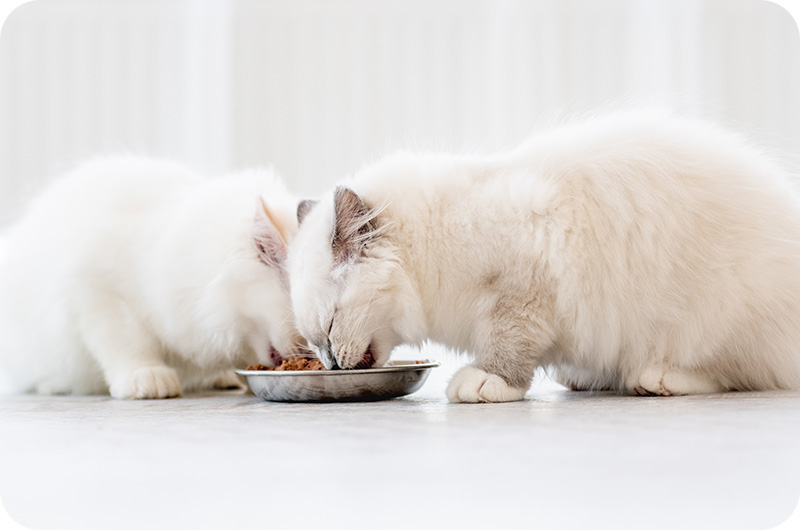 Is It Bad for Humans to Eat Cat Food?
The most common cat food ingredients are meat by-products, some ash, and more extenders and meat byproducts. By and large, dog food and cat food contents aren't exactly what you'd call ideal food for humans.
Far from it – cat food was designed to pack together a modest amount of nutrients necessary for cats to function. Cat food is an approximation of what cats might be eating out in the wild. While cats, left with no choice, will eat just about anything, there's a world of difference between a real cat diet and table scraps and whatnot.
Would it be safe, say, for a person to eat a spoonful of cat food because he has become too curious, and he can't contain his curiosity about what his pet cat is eating daily?
The answer is yes; you probably won't get poisoned by eating one or two Spoonfuls of cat food. The ingredients in cat food are poisonous – if they were, your cat wouldn't be able to eat it anyway. However, there's a lot to be said about human nutrition versus cat nutrition, and we're only getting started.

On the bright side, the human body is well-equipped for clearing or removing substances with no business in the body, including waste products from metabolic activity and digestion. Registered dietitians will say that it's okay to taste cat food at a physiological level because it won't kill you. As for cat food that has been made with Uruguay beef, for example, and is mostly beef, they're nutritionally better than the dry and cheap kibble for the general cat population. However, they're still not fit for human consumption daily.
What are we trying to say here? You shouldn't eat cat food at all. But if you have eaten some cat food before, then you won't have any issues immediately. However, if you keep eating it because you feel that it is a good idea for a snack, then that's when we will have a bad experience overall. Doctors warn about eating foreign foodstuff that is highly processed and has not been manufactured with humans in mind. This being the case, it's going to be a tough one if you continue eating cat food in any form. Whether the cat food is dry or wet, there's no real difference because of how it was made and for whom it was meant in the first place.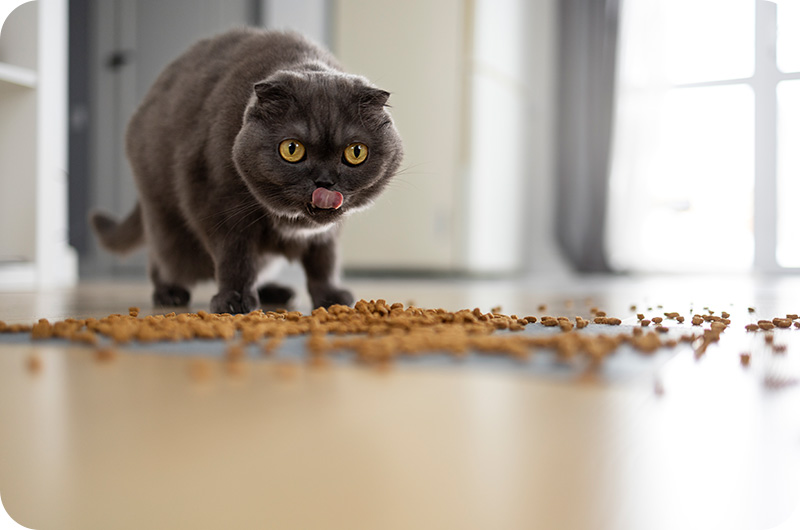 Does Cat Food Taste Better Than Dog Food?
While cats and dogs are cousins (in an evolutionary sense), they have different dietary needs. Felines, for one, are obligate carnivores, so they have no choice – if they want to survive, they need access to meat and the nutrients associated with the breakdown of meat – amino acids, proteins, and fats. The meat or protein content of cat food tends to be higher than what is found in dog food, which would explain why many dogs would chow down easily on cat food and ignore their bowl. The meat content of cat food is picked up easily by a dog's nose and makes the feline food very appealing. However, the higher protein content doesn't necessarily mean that cat food is the better choice for dogs. There's a reason why they are manufactured differently in the first place. With this being the case, do not make substitutions unless your vet recommends the substation in the first place. Remember – not everything that your dog likes are good for it in the first place. Conversely, don't give your cats dog food, either.

Next on your reading list: