Whether you keep your hamsters in secure hamster cages or not, it's always worrisome when other, bigger pets become curious about these smaller softies. You never want what happens when a dog eats a hamster when you hear, "my dog got my hamster!"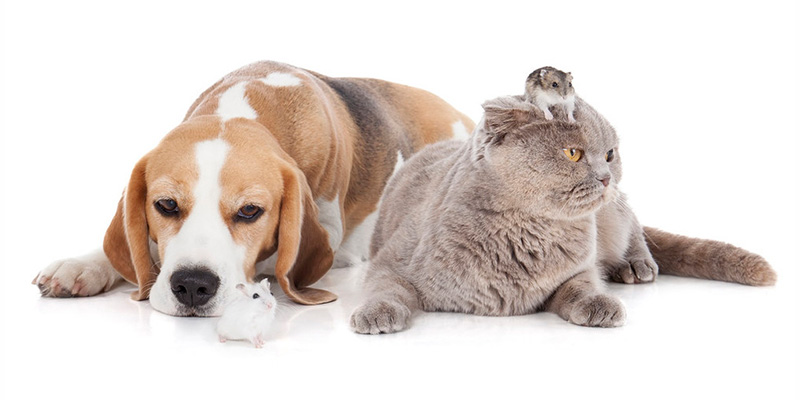 Would A Dog Kill a Hamster?
Would a dog eat a hamster whole? The short answer to this is yes, your dog may eat your hamster whole. This has nothing to do with your dog being a 'bad dog,' but has everything to do with the fact that dogs are predatory animals, and hamsters belong to a class of naturally considered prey by many kinds of carnivores.
Therefore, it is highly discouraged that you introduce pet hamsters to dogs, no matter how well-behaved your dog is. On the off chance that the dog will meet a hamster, guinea pig, or rabbit accidentally, there is a chance that the dog will be at least curious about the small animal and that there will be a chance of harm.
Dogs will be dogs and being predatory is not something that dogs can control easily. They are equipped with teeth and a brain that is suitable for hunting prey and consuming small animals. Since you are the owner, you have much bigger control of the situation – make sure that your hamsters do not go romping outside unsupervised.
If you have dogs at home and are not conditioned or trained to ignore hamsters and stay, put, we don't advise that you let them stay where your hamsters are, even if the hamsters are in a cage box. Keep the larger animals away, and you can greatly reduce the risk of your hamsters being mortally injured.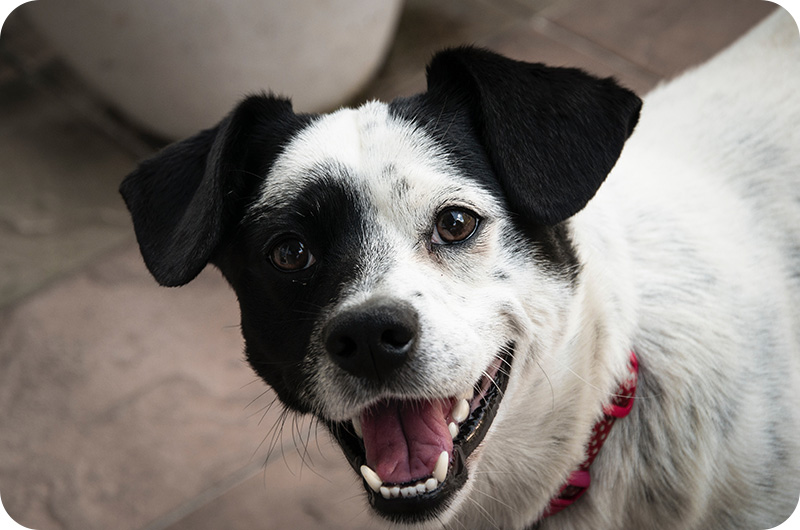 Will My Dog Hurt My Hamster?
Why is my dog obsessed with my hamster? Dogs can become obsessed with everything – old socks, grass, rocks, small pools of water – and yes, small animals. Domestic dogs are descended from wolves. That means they evolved from the alpha predators in the wild. Wolves can take down much larger prey than themselves and with little effort as long as the pack is there.
With these natural considerations in mind, you can imagine what is going through your dog's mind when it is in the presence of small prey animals at home, like a rabbit or the hamster. There are indications that your canine may be increasingly curious and alert to the presence of your hamster/s at home. You should be aware of any mounting interest in your smaller pets, as this may be a sign that the predatory instincts are coming on strong, and your dog may lose it one day and take a small bite of your hamster. As you may have already read elsewhere, then it's no one's fault if this does happen.
However, as the owner, you have the power to prevent it. The first consideration here is the position of your hamster cages. Cages of smaller animals should be positioned where no dog can easily reach them. Or you can put them in a location where your dog's aren't allowed to enter.

In animal psychology, there is a term called "stirring," where suppressed instincts aren't normally a problem surface because of stimuli. So imagine your dog being in an environment where food is provided, and you are the leader of the pack.
The dog would have no problem following the pack's structure with you on top. But what if new stimuli were introduced? What happens when your dog detects a change in the environment?
Dogs who become curious about hamsters will show signs of being active and attentive – they would have an erect body posture, with ears raised and tail raised, too. Your dog will also start searching for the source of the scent and the sounds. This is the definitive turning point. Some dogs will lose interest in prey animals if they are psychologically balanced or conditioned, and they are satisfied with their food. However, small insecurities in the environment, such as competition with other dogs, can trigger a much stronger prey instinct to take over. Notice also that your dog will exhibit a strong sense of excitement because it is now engaged in "the hunt."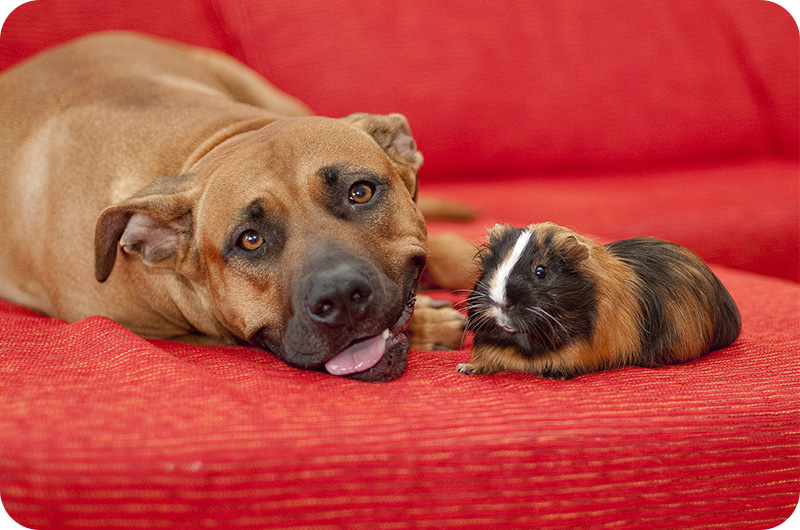 Not all signs of excitement are directly harmful, at least in the beginning. If your dog's body language is one of excitement and happiness, then your hamster is going to be fine. But the problem here is when the shift occurs, and your dog is no longer satisfied with just being curious. What if your dog suddenly feels the urge to bite?
There are also some additional factors worth noting. Some dog breeds are more likely to feel that they want to hunt because selective breeding ensures that the hunting instinct is alive and well.
Dogs used for hunting down ducks and another quarry by hunters are more likely to engage in predatory behavior even in a domestic or home setting. The second factor is that the dog may be getting something beneficial from exhibiting hunting instincts. We will never know when this happens because dogs can't show how they feel, and they're non-verbal.
The third factor is opportunity. Some dogs feel a strong sense of freedom when they can hunt down small prey. Again, this occurs naturally to them because they are predatory animals, to begin with, and of course, their brains are going to be wired this way.

Do Dogs Get Jealous of Hamsters?
Yes, dogs can get jealous of other dogs and hamsters. A jealous dog can show aggressive behavior toward the rival pet, and it may show signs of wanting to enforce itself on you so you would give it more attention and love. This is tied with the social bonding between owner and pet, and your dog may be aggressive to different kinds of pets, regardless of their size.
Next on your reading list: