A cat peeing blood is not a good sign and should be considered by the pet owner immediately. Blood in cat urine may indicate a serious health condition that can have dire consequences for the feline.
Cat blood in the urine should be examined immediately by a veterinarian, especially if we talk about an elderly cat with blood in the urine.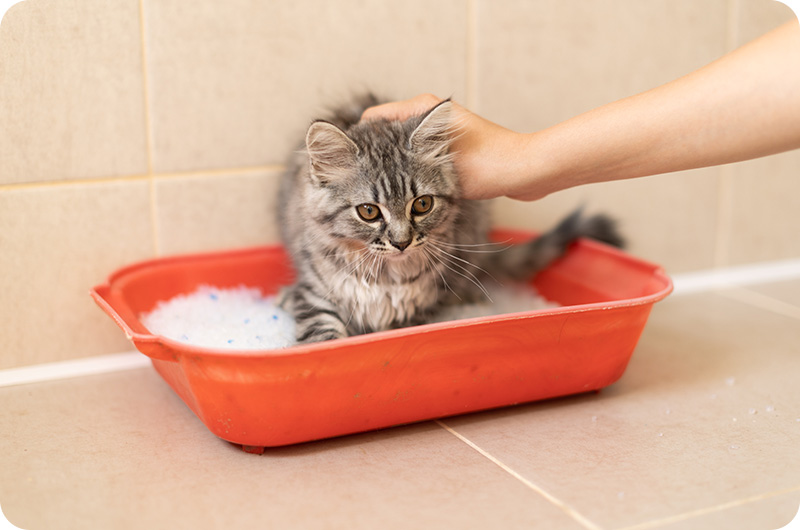 Is Cat Peeing Blood an Emergency?
There is blood in urine, and cat health problems can occur very rapidly, depending on the situation.
Experts call the condition hematuria. Hematuria means having blood in the urine. According to vets, hematuria can occur when the uterine lining is damaged, or any negative event occurs along the cat's urinary tract.
 Feline kidney disease can also cause hematuria. In terms of frequency, hematuria is one of the most common health conditions in cats. It's just that humans don't get to see its instances all the time, as cats tend to relieve themselves out of sight of humans.
As with all kinds of symptoms, blood in a cat's urine is not the disease itself. Hematuria is a sign that something is happening to the cat, medically. Veterinary experts recommend that you watch out for other symptoms that may accompany hematuria, such as:
She was bleeding from other orifices like the gums, eyes, nose, and ears.

Presence of blood in vomit and feces

Abnormal and inexplicable bruising in any part of the body

Incontinence and accidents that happen beyond your cat's litter box

Frequent litter box use

Abnormal vocalizations while using the litterbox

Increased frequency of urination

Increased drinking

Visible straining during urination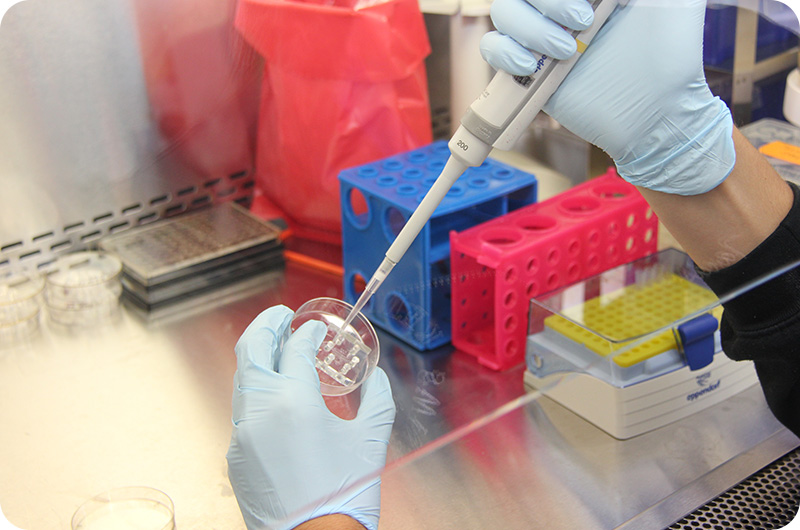 The only way to confirm any medical suspicions is by having your cat's urine examined with a biochemistry panel. Laboratory work will reveal the possible causes of the blood in the urine as it will reveal the different levels of chemical compounds in cat urine.
Laboratory examination will also reveal if there are too many bacteria in the urine, as this can indicate a urinary tract infection. Abdominal ultrasound tests and an x-ray examination of the cat's pelvic area can show if there are kidney stones or bladder stones. X-rays can also reveal if any organ in the cat's pelvic or back area is inflamed or enlarged.  
For the most part, blood in cat urine is caused by what experts call feline idiopathic cystitis. UTI can happen to cats, but this event is rare.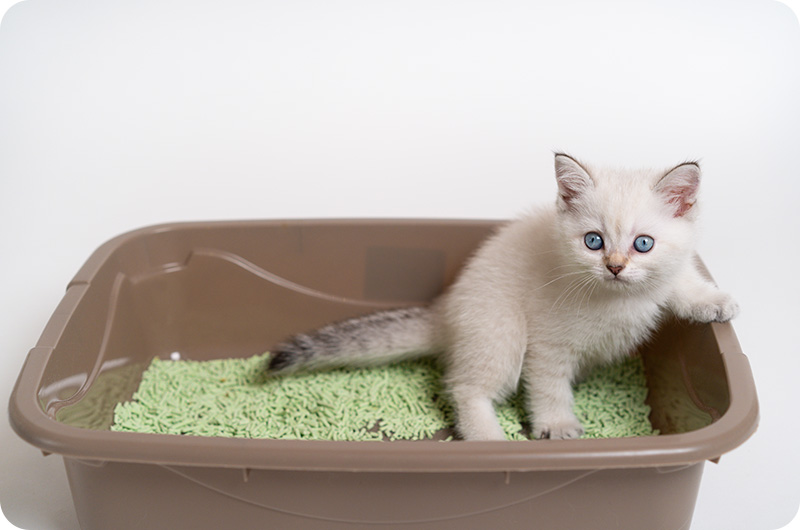 Do Cats Pee Blood When Stressed?
Yes, stress can cause a cat's urine to turn red with blood. Prolonged stress can also lower a cat's immunity, and as a result, your cat can develop UTI. As the owner, we recommend that you examine your cat's liter whenever possible to see any urine changes. The more alkaline the urine, the more it will smell, and some cat litter brands will turn blue as a result. Cat urine pH levels can change depending on the cat's present condition.
Should you pay attention to your cat's anxiety or stress levels? Yes. For the most part, anxiety and stress cause physical diseases, but both can also trigger abnormal behaviors in felines.
If you are not sure how to handle anxiety and stress, we recommend talking to your vet about this. Your vet may suggest physical changes to your cat's environment, or he may prescribe medication to counteract your cat's stress. Sometimes, a little bit of therapeutic intervention is all it takes for felines to bounce back.
Ensure that your cat is getting sufficient nutrition and stimulation/bonding time with its owner.  A happy cat is a healthy cat.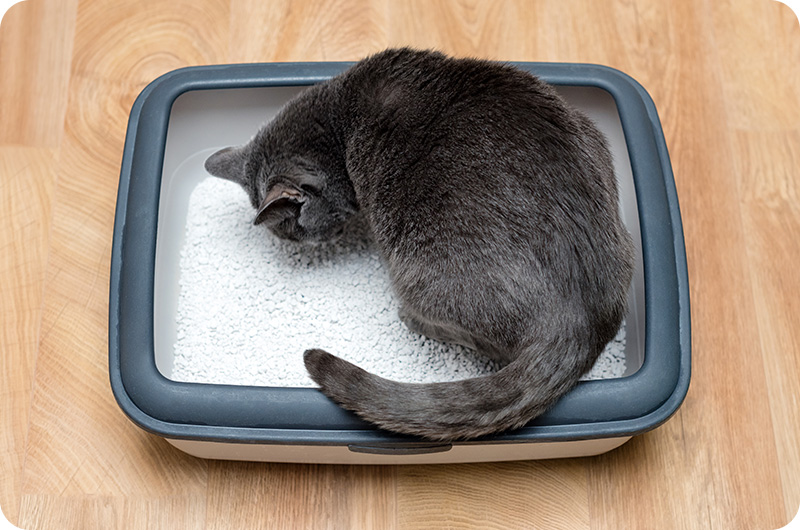 How Can I Treat My Cats UTI at Home?
Treating a cat's UTI at home without veterinary guidance is never recommended. Unless your veterinarian has expressed his agreement to treat the disease at home, your cat stays in the clinic. For milder UTI cases, your veterinarian may agree to house treatment if you can handle all the required steps to ensure that the therapy takes place properly.
Feline lower urinary tract disease is a class of medical conditions that affect the feline urinary tract. Keep in mind that the cat can have UTI, but its symptoms and problems at the moment might be completely different from another cat in the same clinic with the same diagnosis. This happens because there are different kinds of UTI in cats.
Some cats suffer from the severe inflammation of the urinary bladder. Other cats develop hard and painful crystals along the urinary tract. And still, others cannot pee properly because their urethras are obstructed physically. Whatever the case may be, your vet would need to find out what's causing the UTI so he can prepare the proper intervention.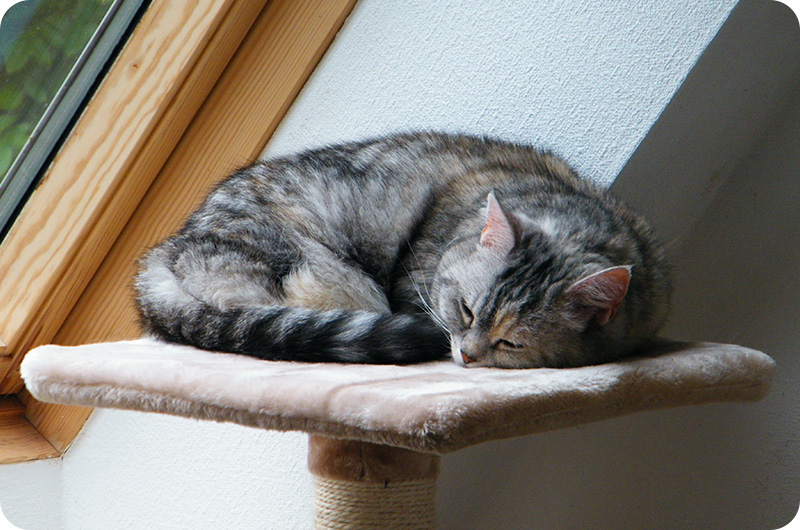 What Are the Signs of Kidney Failure in Cats?
Cats suffering from kidney failure can exhibit many symptoms, all pointing to the same condition:
Indifference to you and its surroundings

Overall body weakness

Having dry fur

Your cat's tongue may become brown

Your cat's mouth may smell like urine or ammonia

There may be sudden ulcerations or wounds within the mouth, especially around the tongue area and the gums

Your cat may also exhibit frequent diarrhea and vomiting

Cat urine may turn blood and cloudy

There may be an increase in bacterial infections. The weakest organs would be the bladder and the kidney. Urine becomes more and more diluted, giving bacteria a chance, they need to increase in the organs

Increase in water intake. Cats that have CKD will drink more water because their bodies are unable to hold water normally.

Frequent urination of cats is the hallmark sign of feline kidney failure. One would think that more urination is good, but it's a sign that the cat's body has lost its ability to regulate water intake and water removal naturally.


Next on your reading list: