Why is my dog so quiet all of a sudden? My dog is really quiet and sleepy.
Dog owners worry about just anything they see amiss with their pets. This ensures that your dog is always in pristine health. One of the particular changes that make fur parents worry a lot is the sudden dip in activity, followed by lethargy and generally quiet.
This change is super easy to spot because dogs of all breeds are generally active and playful. When the activity dies down, fur parents worry immediately about what's wrong and why the dog doesn't have a lot of energy at all. Today, we can check out what's happening to your dog, so you can find out where the sudden behavior change is rooted.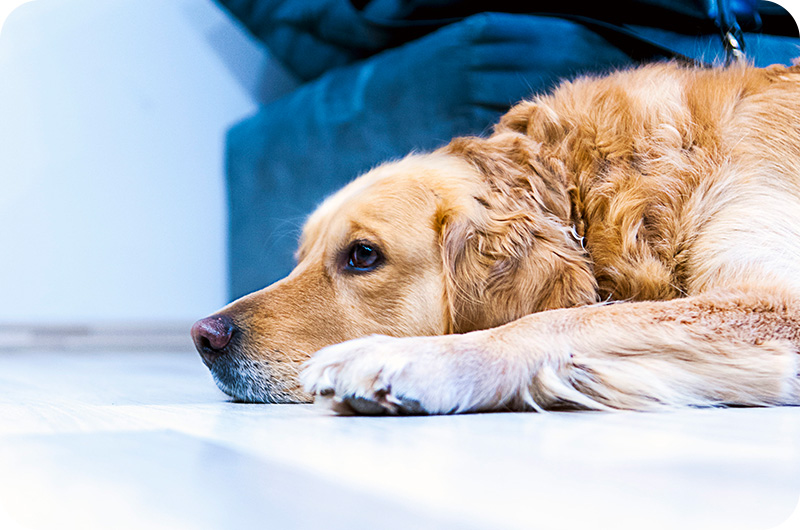 Why Is My Dog So Quiet and Sleepy?
Why is my dog quiet? Being quiet can be a sign that your dog may be suffering from an infection or any other medical condition that saps its strength. If you are worried because the change is too sudden, it would be best to consult with your vet to determine what's wrong.

Why Is My Dog So Quiet All of a Sudden?
Why is my dog so quiet and sleepy? There is a multitude of factors as to why a canine might be sleepy in the first place. Let's examine each of these factors and see which applies to your dog.
Age
This is the most common reason for lethargy or sleepiness in dogs. Your dog might be aging. Dogs age much more quickly than humans.
A year in the life of a dog is equivalent to several years in human terms. That's why a dog that reaches 10 or 13 years is already considered very old, as in grandfather old in human years.
Did you know that a dog that has aged six years is already equivalent to a human who is about forty or fifty years old? At the sixth-year mark, your dog will naturally begin to slow down, and you will notice the subtle (or not so subtle) changes beginning to take place.
What does getting older mean for a dog, anyway? Like humans, dogs in their 'forties or fifties' will begin to have more severe dental problems, lung problems, and even vision loss. Some dogs can go partially deaf at age six, and some of them even gain weight. Arthritis is certainly one of the biggest problems of aging for canines, so watch out for that too.
Essentially, the body's reduced physical capacity causes the dog to be less motivated to move and play. Everything contributes to slowing down your canine. There may also be some issues with the humidity and weather, plus the average ambient temperature of your home. If there is excess heat or cold, these conditions can also demotivate your dog from being more active.

Bacterial and Viral Infections
Infectious diseases, in particular, can sometimes cause lethargy in dogs. Simpler infections like parvovirus and kennel cough can easily cause bodily weakness and feelings of fatigue and unhappiness in afflicted canines. To avoid this problem, make sure that your dog has been vaccinated and its shots are updated.
New diseases come up every few years, and you are sure to consult with your vet if your dog needs additional shots. Keep in mind, too, that the irritation of dogs' respiratory lining can pave the way for infections of a bacterial nature. Also, dogs can get bacterial infections after catching a virus. The virus doesn't bring the infection, but a viral infection can bring down a dog's immunity until opportunistic infections take root.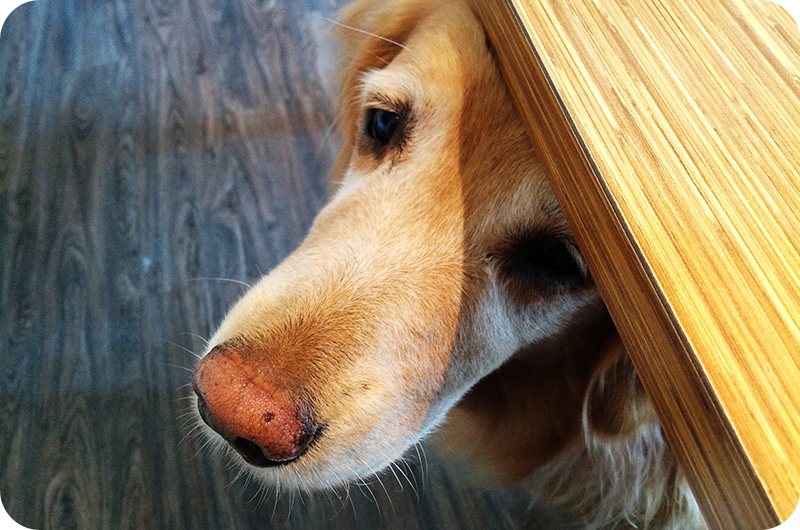 Parasitic Infections
Different kinds of parasites like fleas, ticks, and internal parasites like hookworms can cause your dog to become lethargic. Many canine parasites feed on the animal's blood, resulting in fatigue, lethargy, malnutrition, and anemia. Anemia in animals can cause a substantial dip in stamina, necessary for playtime and the usual activities at home. When anemia sets in and red blood cells struggle to deliver nutrition and oxygen, your dog will gradually begin to quiet down and have little motivation to move around.
Hypothyroidism in Canines
Dogs get hypothyroidism, too! Hypothyroidism causes many symptoms to occur in dogs, from inexplicably gaining too much weight to an increase in shedding. Hypothyroidism can also affect a dog's heart. Dogs with this condition tend to have a much slower heart rate, and they also suffer from anemia. Anemia on its triggers a variety of other symptoms in canines – especially intolerance of the cold.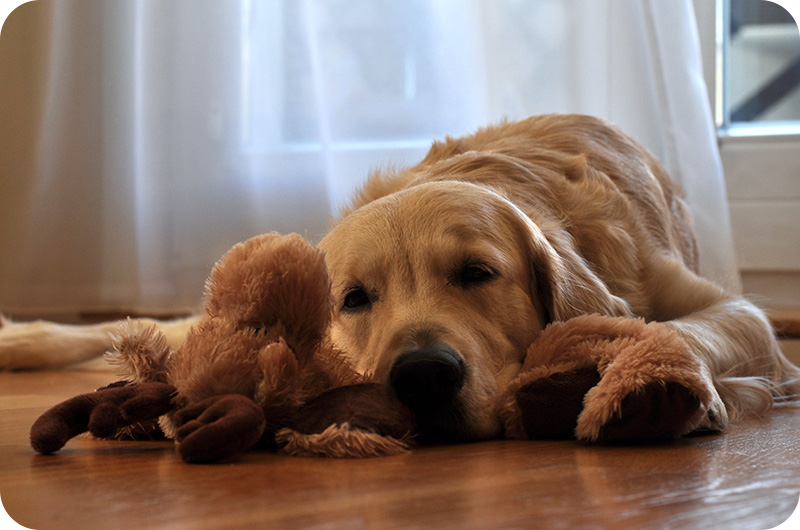 Heart Problems
Some dogs develop cardiovascular problems early or late in life. Regardless of the dog's age, you will notice that dogs with heart problems tend to be intolerant of exercise. They struggle with moving, and they get tired easily. These dogs will also have problems breathing, and they will breathe more quickly than dogs with no heart issues. Coughing and similar respiratory symptoms may also emerge. Lethargy will be the least of your concerns if your dog has cardiovascular issues and they are worsening.
Emotions
And finally, there is the emotional component. Believe it or not, dogs can exhibit behaviors associated with sadness and grieving. And dogs don't just grieve for lost humans. They also grieve when another pet goes away. We can't exactly say if dogs feel sadness the way we do, but dogs are intelligent, and they are highly reliant on the complex pack structure to make sense of the world. Therefore, we can safely assume that any loss in the pack can make a dog sink into a negative state. Is it exactly like the way humans grieve? Perhaps, but one thing is for certain – dogs can show signs of unhappiness and grief, making them sluggish/sleepy and very quiet.

Next on your reading list: