This is a perineal question that dog owners ask a lot the moment they discover the habit. Dogs can eat cat poop wherever cat poop is found. And yes, dogs can also eat their poop or other dogs' poop when they have a chance. Dogs have a strong urge to explore and scavenge all the time.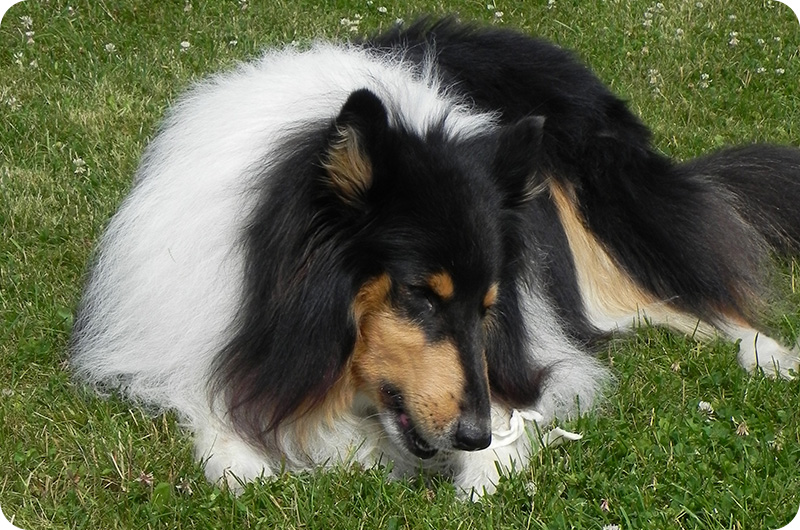 Why Do Dogs Eat Cat Poop? Why does my dog eat cat poop?
It's not those dogs want to get sick or they're not that smart. Dogs are natural scavengers, and what you see when they are suddenly down noxious items like cat poop is the result of thousands of years' worth of scavenging instinct, passed down from the domestic dog's ancestor: the wolf.
But why cat poop, of all things?

Dog behavior dictates that items with a strong smell are potentially nutritious or interesting enough to eat. That's why they explore cat litter, cat poop, and yes, they also eat cat food if given a chance.
It's disgusting to humans but completely normal to domestic dogs who are influenced largely by their built-in instincts. To dogs, eating cat poop is just a part of a regular day of an animal that has survived for centuries by scavenging anything that might seem to be edible.
Of course, dogs cannot factor in possibilities like getting infected with intestinal parasites like roundworms and tapeworms. That's why veterinarians are adamant that dog owners have their dogs dewormed because dogs always tend to wolf down things that aren't edible.
There is also another explanation of this behavior that points to a possible nutrition deficiency. However, if your dog is eating normally, and you're buying your dog good food, this behavioral trigger is highly unlikely.
Dog owners need to know what their dogs are snacking on.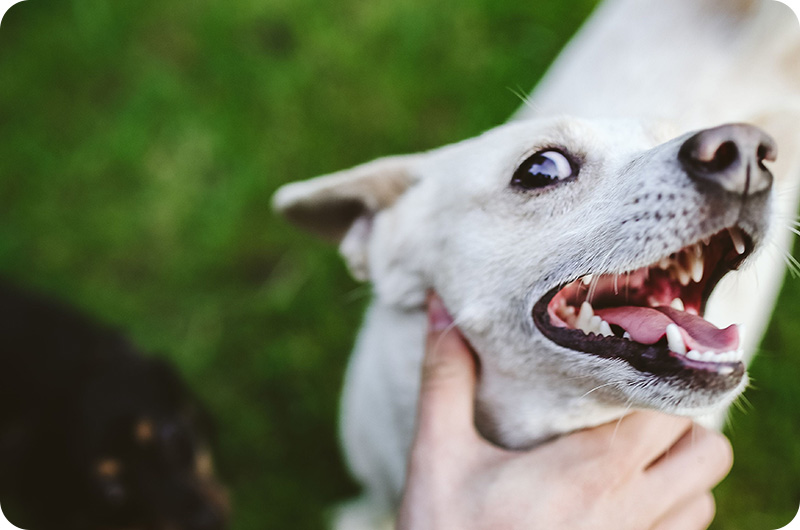 If your dog eats from the litterbox, know that your dog has a small risk of having an intestinal problem (a blockage) simply by eating the cat litter. A dog has to eat many cats' litters to need surgery, but let's not get it to this point. Watch your dog and modify your dog's behavior before things get out of hand.
Here are some ways to prevent canines from snacking off the cat's litterbox:
Physically relocate the litterbox, so your dog won't be able to access it. Cats are naturally elegant, and they're far smaller than dogs, so you can probably elevate the cat litterbox to somewhere your pup can't reach.

Buy a dog-proof litterbox that prevents dogs from getting in quickly.

If your dog is scavenging in your garden or yard, you must prevent feral cats and neighborhood cats from relieving themselves in your yard.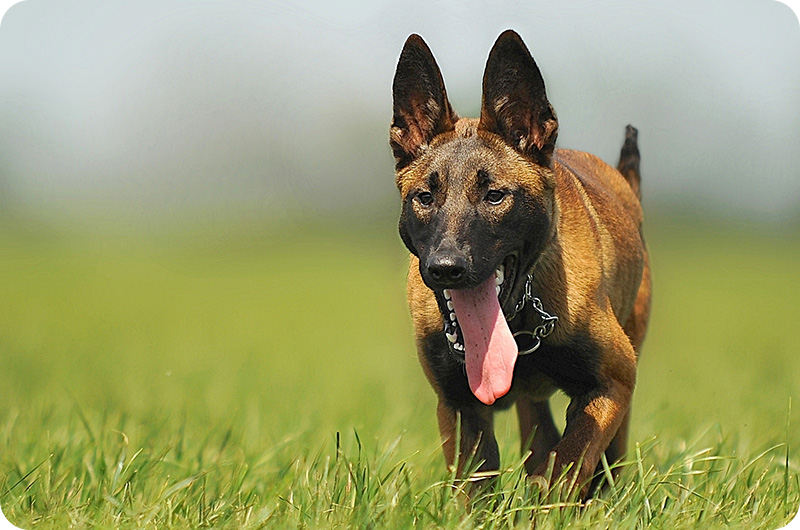 Will Eating Cat Poop Hurt My Dog?
When a dog eats cat poop, the canine runs the risk of experiencing gastric unrest and a potential bout against intestinal worms. The best recourse here is still prevention.
You may see your dog becoming quite interested in your cat's litterbox. In addition to the intestinal parasites, it's never a good thing for dogs to eat cat litter.
It would help if you stopped the behavior as early as you can. Use positive enforcement to stop the behavior. Do not punish the dog as punishments rarely work in modifying smaller behavior such a cat litter scavenging.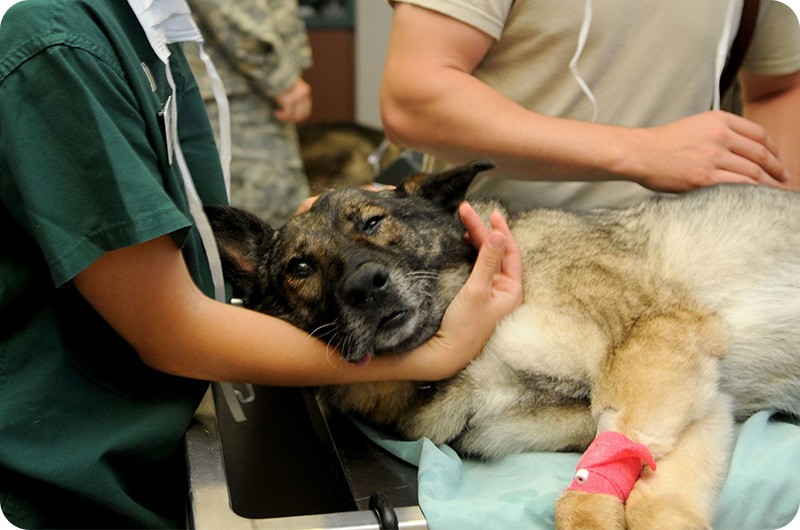 What Are the Side Effects of a Dog Eating Cat Poop?
If your dog ate cat poop, there is a risk of your dog catching a parasite that causes Toxoplasmosis. Several other parasitic species also thrive in cat poop. Since these parasites are zoonotic, meaning they can transfer from one animal host to another, your dog may become sick if it frequently eats cat poop.
Be aware of the basic signs that may point to intestinal worms, including having blood in the dog's feces, pneumonia, blockages in the GI tract, bouts of dehydration, weight loss, nutritional deficiencies, lethargy, having a pot belly, degradation of the quality of the hairs and coat, and vomiting.
Should you see these symptoms, the best recourse is to take videos and photos (especially when the dog is vomiting) and take these to show to your vet when you come in to have your dog checked out. We do not recommend medicating your dog before diagnosis as these are also the symptoms of other diseases, some of them quite serious.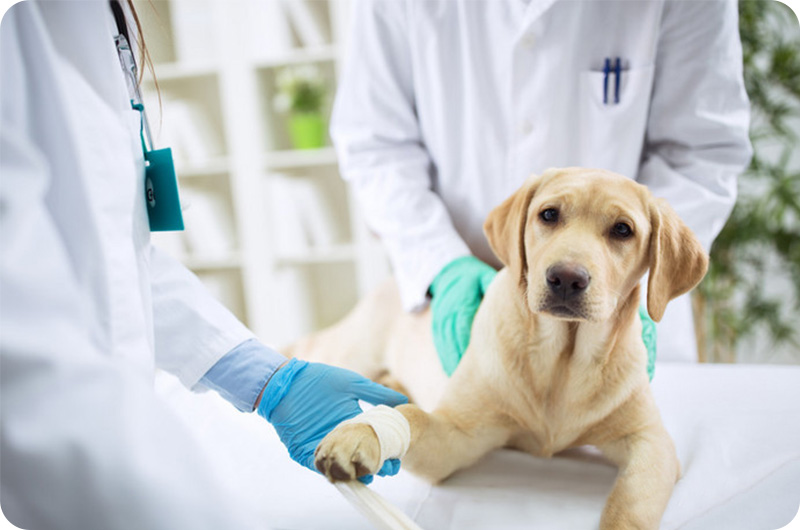 Can Dogs Get Toxoplasmosis from Eating Cat Poop?
A dog eating cat poop can be problematic because your dog can become infected by a pathogen found in cat feces called T. gondii.
The risk is the same when your dog eats the feces of other animals like bat droppings or raccoon feces. If a feline is infected with T. gondii, then its feces will harbor the pathogen.
T. gondii is a mammalian parasite. When T. gondii is ingested, it enters and proliferates in the gastrointestinal tract of the dog. When it's ready, it begins spreading throughout the other organ systems.
This parasite tends to form clusters that eventually become cysts. The cysts develop in all sorts of organs and tissues. Fortunately, an infected dog will not be able to spread T. gondii the same way cats do. The T. gondii will not find its way to dog feces.

A dog infected with T. gondii will suffer from a condition called Toxoplasmosis. The most common symptoms of Toxoplasmosis are:
Sudden onset of inflammation and infection of the eyes

Sudden weight loss

Loss of appetite

Partial or total paralysis

The weakness of the muscles

Lethargic behavior

Depression

The development of muscular tremors, a gait when walking or moving, seizures, and other unexpected neurological signs

Jaundice

Pain in the abdomen

Diarrhea

Bouts of vomiting

Sudden fever

Next on your reading list: