You may have thought of buying a dog whistle to stop your pets' barking, but what makes dogs bark too much, anyway? The same question applies when the neighbors' dog barking bothers you at night. We're going to tackle this dog behavior today, so hopefully, you will have a better idea of handling it.
If the dog you're walking is barking at another dog, what should you do?
If a dog exhibits habitual barking behavior, especially in other dogs' presence, you have to teach it to 'switch off' the barking by command. This can be accomplished through daily teaching and practice. Dogs are teachable, and while they don't understand our language as we do, they can remember behavior, signals, and treats.
Daily practice is needed if you want your dog to remember what to do in different situations. Also, training at home is different from doing it outside, so there have to be transitional practices. You can use verbal praise, touch, and edible treats to reinforce the behaviors that you want to see.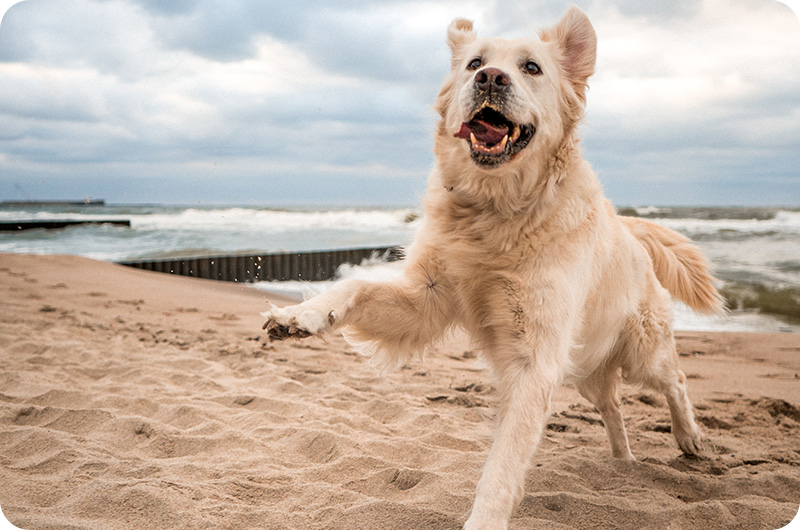 You can practice with your dog commands like "quiet" and "talk." When your dog stops barking, offer a treat. Do this several times until the behavior is reinforced, and the animal remembers the command or trigger. Remember, it's not going to happen immediately. Depending on the dog's skill in acquiring new commands, it may take a few days to a few weeks before a new command takes root.
Since excessive barking behavior is observed when you are walking outside and potentially meeting other people and dogs, you may also want to teach your dog other commands like "heel" and "stop." We also recommend getting a "no pull" dog restraint. Pulling on a dog is likely to increase the barking, not stop it, so keep this in mind if you use a traditional neck collar for your dog.
How to stop dog barking at neighbors?
Dogs become more territorial; the closer they are to home. Therefore, you should expect a reasonable amount of barking when your dog(s) is/are at home. This situation becomes problematic when your dog starts barking at your neighbors. Your neighbors aren't intruders, and they are on their property. This is the biggest reason you or anyone else in the neighborhood would feel annoyed when there is frequent barking.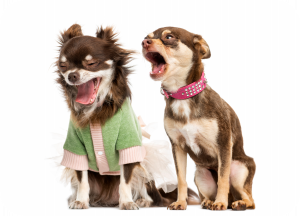 There are some ways to reduce the barking and condition your dog to avoid the behavior:

Raise your fence or add decorations to your fence to distract your dog. Dogs react to both the sight of your neighbors and their sound. By distracting your dogs, you're conditioning them to not react to anyone nearby. If your dogs are already inside the house and still barking uncontrollably, you may want to add decorative film to the glass of your windows to block their view.

During 'high traffic' periods when people are most likely to be around, give your dog's something to do so that they won't be on guard duty all day. Play with your dogs or bring them someplace else so they won't have to see your neighbors passing. Eventually, they'll lose interest in barking at your neighbors because they have something better to do, anyway.

Give your dog a treat when the neighbors come. Yes, give the treat even when there's barking. What we're teaching with this behavior is that when the neighbors arrive, your dog gets treated. We want your dog to fixate on your reward choice instead of barking at your neighbor(s). Genius, right?

Teach your dog the 'enough' command. 'Enough' functions a lot like the 'quiet' command, but it doesn't have to be paired with barking before the reward is done. 'Enough' equates to stopping the barking whatever the situation.
So, it will work even when you are outside, or when someone comes into your yard and is met with ferocious barking. Be sure to have the right energy when saying the command.
Your dog follows through with the energy that you give off. To be fully in command and authoritative, you need to exude that powerful energy that you don't need to raise your voice or make wild gestures to be noticed.
Your dog will appreciate you being the alpha dog because dogs need socializing and guidance with a dominant figure in the pack. That's just how they function as pack animals.

How to stop dogs from barking at night?
Night barking is usually observed with younger dogs and puppies. The usual trigger is isolation distress or being 'separated from the pack' because everyone else is asleep. What dogs do is they bark at night to get the attention of people around them. What people usually do is rush to the dog to soothe it or tell it to keep quiet. This is the 'reward' that might end up reinforcing the behavior.
The solution is simple: if there's nothing wrong with your dog, and it just wants attention, the key is to ignore the behavior altogether. This cuts the behavior immediately and tells the dog that there is no reward forthcoming, even if it barks all night.
This will not be comfortable, and it may take several nights to convince a canine that barking won't work finally. Barking is the only way domestic canines can communicate with sound, so it's all they have. Don't expect a dog to give up the effort that easily.
How do I get my dog to stop barking?
You can get your dog to reduce and eventually stop its barking by distracting it, teaching it the right commands, and offering treats to shift attention to the treat instead of the behavior.

Is it normal for dogs to bark a lot?
This depends on what you mean by "a lot." Part of owning dogs is putting up with short periods of barking. However, if the barking is hourly or it just won't let up any time of the day, then it's likely that you need professional help with your dog.
What is an acceptable level of dog barking?
Short periods of barking are acceptable with most dog breeds. Excessive barking is often the result of behavioral issues that can be remedied with leading, exercising, and reconditioning with the right strategy in mind.
Next on your reading list: