Does your dog eat like a pig? Do you observe that your dog inhales food without chewing? A dog eating too fast and not chewing can be the main source of many dogs owners' stress, especially when their dogs get bellyaches after, or the dog throws up because it feels too full.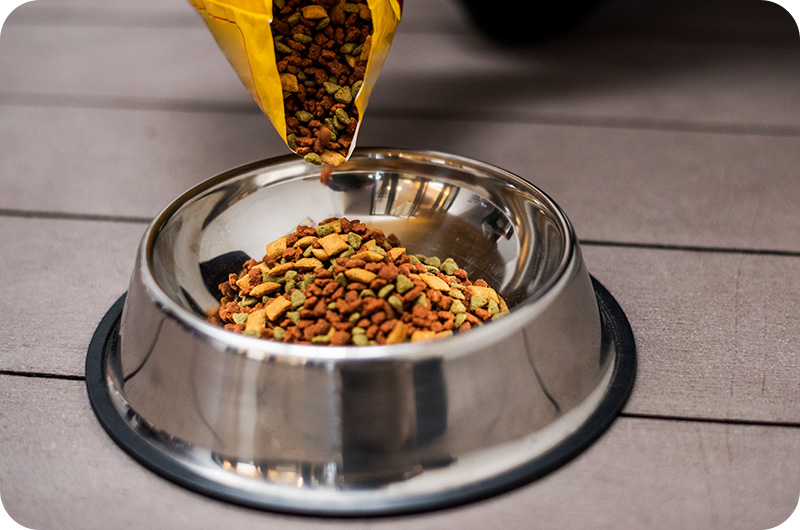 Why Does My Dog Eat Like He's Starving?
The fact of the matter is that not everything can be explained outright, and dogs eating too fast is one of these situations. But don't despair – there is a possible reason your dog isn't cooperating in terms of how you'd like it to eat. 
Your dog is submissive, and it occupies a part of the 'pack' that makes it very insecure about other pets. The pack structure of dogs ensures that the alpha dogs get the largest bits of food, while the smaller and weaker ones have to wait before their turn. If your dog feels that it doesn't occupy a very secure place in the pack structure, it's going to show glee while eating. Your dog will eat like it's going to lose every morsel to some invisible food raider.
Your dog is reacting to food the same way other predators have always responded to food – there can never be enough of it.
We can never really tell dogs that we have a lot of dog food, to begin with, and there's nothing to fear. We can build a routine around regular feeding and hope for the best that the positive conditioning takes effect as soon as possible. This is particularly problematic for dogs who have been abused in any way before adopting a new dog from a rescue organization.

You're going to have to guess exactly what the previous owners have done to the dog. Some dogs are trapped, caged, and starved routinely – and even months of care from a rescue organization will not fully erase the fears and trauma associated with the previous life.
When you adopt the poor creature, you will see the full effect of what the other owners before having done to the animal. To set proper expectations, you should avoid predicting that your dog would start behaving differently at a certain time. Every dog has its own pace, especially for behavioral modification. It would help if you were doing as the owner to check for improvements daily and adjust the conditioning accordingly. Not all dogs will be responsive the first time. Some dogs don't get it for the first few weeks. That makes it harder for first-time owners, who have little to no experience training dogs, to behave passively about different stimuli.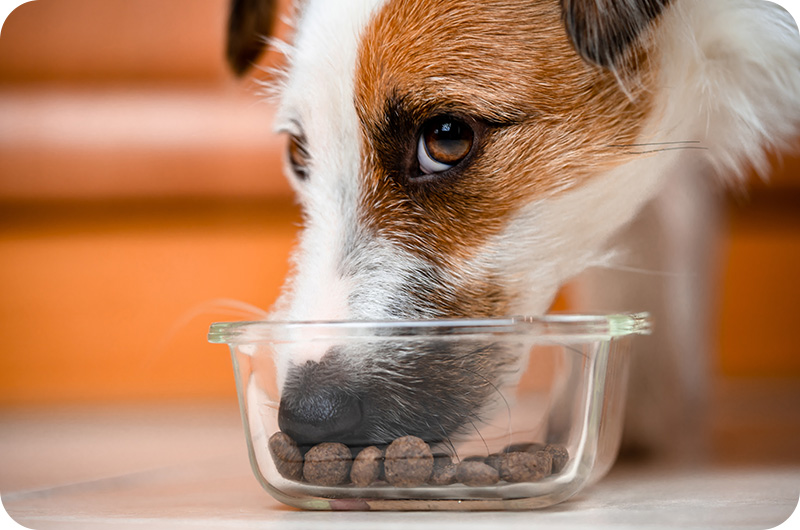 Is It Bad for a Dog to Eat Like a Pig?
As we have discussed earlier, "eating like a pig" may be a natural response to scarcity, to behavior-wise, we can say that it is still within the range of normal behavior.
And you, as the owner, may not like the idea of your dog eating everything in less than one minute. But the more important question here is if the persistent behavior is dangerous to dogs on a physical level. If this is the question, then the answer is yes; your dog may be experiencing some risk.

Eating too fast can become the precursor of choking, which is terrible because it causes discomfort, gagging, and even possible asphyxiation or choking. Chocking is dangerous for dogs because not all dogs survive it. Some eventually succumb to choking and die without their owners noticing it. It only takes a few dogs food crumbs to block the lungs for a dog to be in mortal danger.
The second possible danger is a phenomenon called bloat. This isn't your usual stomach bloat. When humans eat too fast and too much, the stomach bloats but eventually recovers. It's different for dogs. A dog that experiences bloat might end up with a twisted and damaged stomach. A twisted stomach can prevent the stomach contents from flowing, resulting in poisoning, ruptured stomach lining, etc. It would be best to control your dog's eating habits with the right tools, like a feeding bowl designed specifically to slow down your dog's eating pace.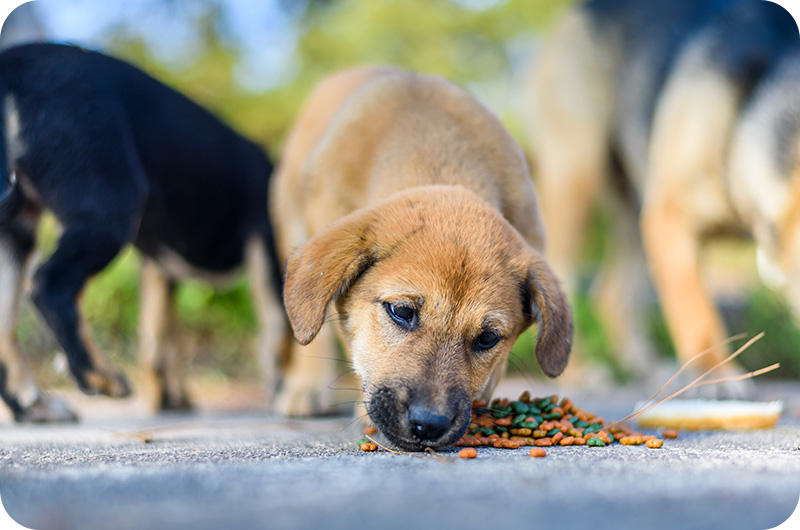 How to Change This Habit?
How to teach a dog to eat slowly? As we have mentioned previously, you can try using a slow-feeding bowl to improve your dog's eating pace. Nearly all the slow-feeding bowls in the market are fine, so you can buy one or two and try them out for the first time.
The effectiveness of the bowl will rely on what your dog does with it. Some slow-feeding dog bowls are over-advertised, and they are pricey, to begin with, but there is no assurance that they will work unless you properly transition your dog to eating off the bowl. Remember this when making any transition with your dog. The new object has to be introduced properly if it's going to work.

You can also use a food puzzle. This tool works similarly to the slow-feeding bowl, with a twist. It hints at game elements when your dog is eating, which gives your dog a pause every time. Those pauses accumulate, making it easier for you to slow down your dog's eating pattern gradually.
If you don't like spending on a slow feeder for your dog, get a big cookie sheet and just spread the food over the cookie sheet. Place the cookie sheet over a large tray and make sure that the food is scarce across the surface. The more your dog spreads the pellets on the surface; the slower things are going to get. Perfect!

Next on your reading list: