Seeing blood in cat stool can send many feline owners over the edge. If it's bad for humans, then it likely is bad for cats, right? This time, the majority of people who panic are correct. Blood in cat poop can be a sign that your cat is sick or stressed. It's time to look more closely at cat blood in the stool to determine what could be causing this problem.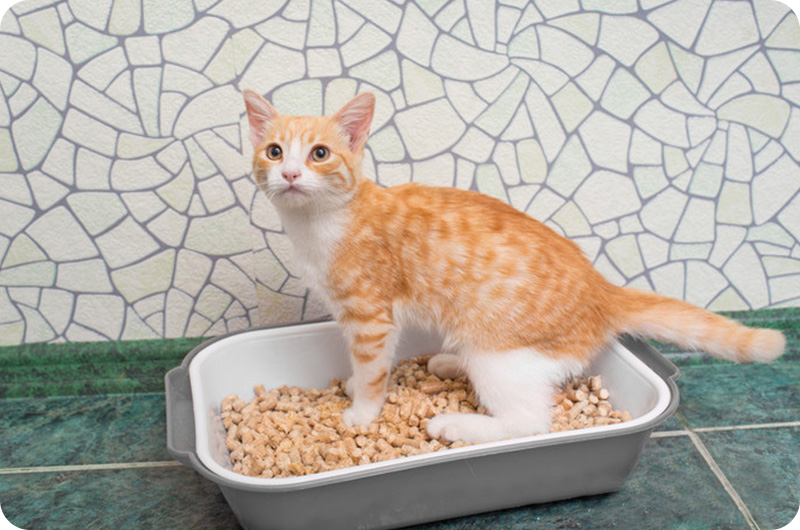 Why Would a Cat Have Blood in Their Stool?
Cat pooping blood is not normal and can be a sign that your cat is sick. Take photos or a video of the cat poop with blood to show to your vet. If the vet requests that you take a sample of the stool to the vet, then do so as the stool can be examined microscopically to spot any issues.
If your cat has normal poop for the longest time and then poops once with some blood, you can also observe your cat for one or two days.
If there is no blood in the stool on the next poop, perhaps the bloody poop was a one-time thing. It would also be wise to observe your feline for signs of distress and other symptoms. Visit your vet often when your cat is sick, and don't let your cat 'recover' without knowing why it was sick in the first place.
Cats will sometimes suffer from diarrhea. We all know what diarrhea it is how works. In some rare instances, diarrhea can result in the bloody stool. This is due to the inflammation in different parts of the cat's body. A vet must also see your feline if you suspect diarrhea because, for the most part, the diarrhea is not the disease but only the symptoms. Various ailments can produce diarrhea as a symptom. It is not always just about food intolerance.  
Another instance that can cause a blood stool is constipation. Like humans, cats can also experience constipation, and with it can come blood stools, pain, and discomfort during pooping. If your cat has not pooped normally for days, your feline may be suffering constipation.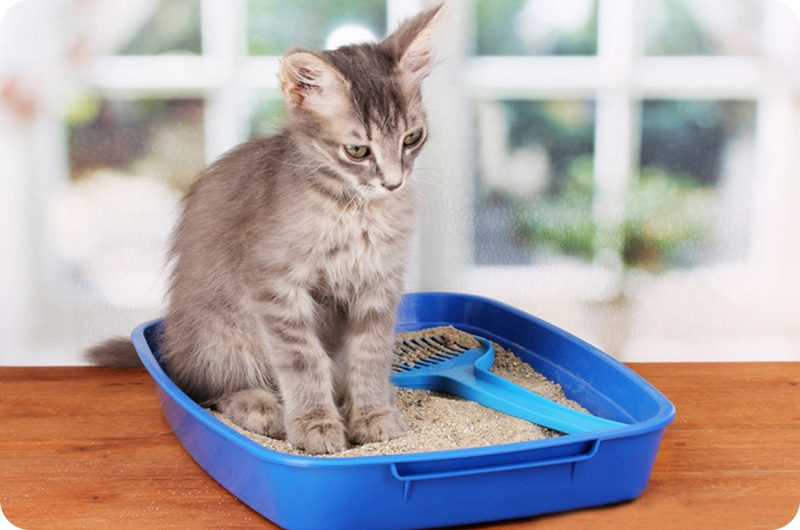 Can Worms Cause Blood in Cat Stool?
Cats can suffer from a variety of illnesses associated with parasitic infections. Small mammals, in general, are susceptible to such conditions. Worms can cause blood to appear in at stool.
For instance, mild hookworm infections can immediately cause weight loss, loss of appetite, diarrhea, and bloody stool. If a worm infestation is severe and the cat's colon is not holding up well, a cat can suffer from another layer of problems due to anemia from the small blood losses it suffers every time it has bloody stool.
Since the average, healthy cat is only six pounds or less in weight, you can imagine how little blood volume these critters have in their bodies.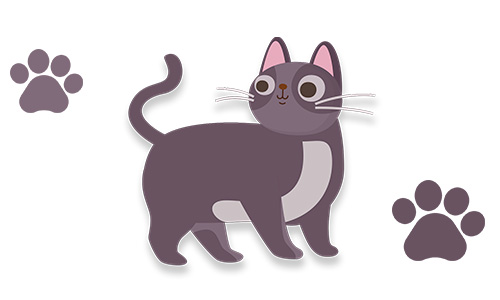 Consult with your veterinarian ASAP if you think your cat has any condition that is causing the continuous expulsion of blood through the feces.
Some other common parasitic infections in cats include the following:
Tapeworms

– These worms have largely flattened bodies. They look like tape when curled or unfurled, and they can grow several meters in length inside a cat's body or even in a human body.


The head of a tapeworm is attached to different segments. Each segment, in turn, is filled with eggs that can be released into the cat's body at any time. Tapeworms embed themselves in the GI tract to absorb all the nutrients that are coming in from a cat's meal.

Whipworms – Though uncommon in the continental United States, whipworms can still cause problems when the infection is heavy. Early treatment is necessary to ensure that your pet cat doesn't suffer from diarrhea and blood stool from a whipworm infection.
Stomach Worms – Stomach worms are from the Thysanoptera species and Olla ulus tricuspids species of parasitic worms. There are only sporadic infections recorded in the US. These parasites normally travel through the bolus or undigested from cat vomit.


When a cat eats the vomit of another cat that already has a stomach worm infection, that cat will get the worms for sure. The best way to prevent this type of infection is to prevent your cat from ingesting neighborhood cats' vomit.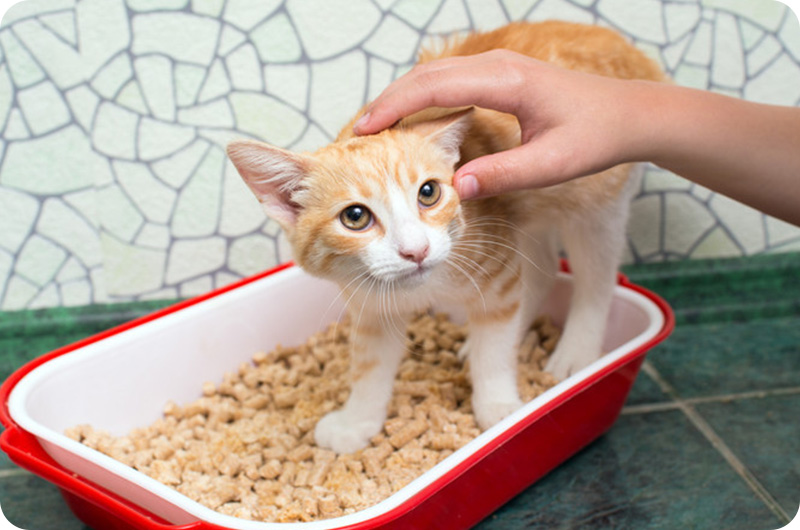 Can Dry Cat Food Cause Blood in Stool?
Cat pooping blood after a shift to dry cat food can be a symptom of food intolerance. If this is your veterinarian's diagnosis, then there is no need to overly panic. Cats of all ages experience food intolerance. Suppose the harder dry food isn't tolerated well. In that case, your veterinarian will advise you to shift to either softer food or a transitionary prescribed diet to reduce inflammation and bleeding in your cat's colon.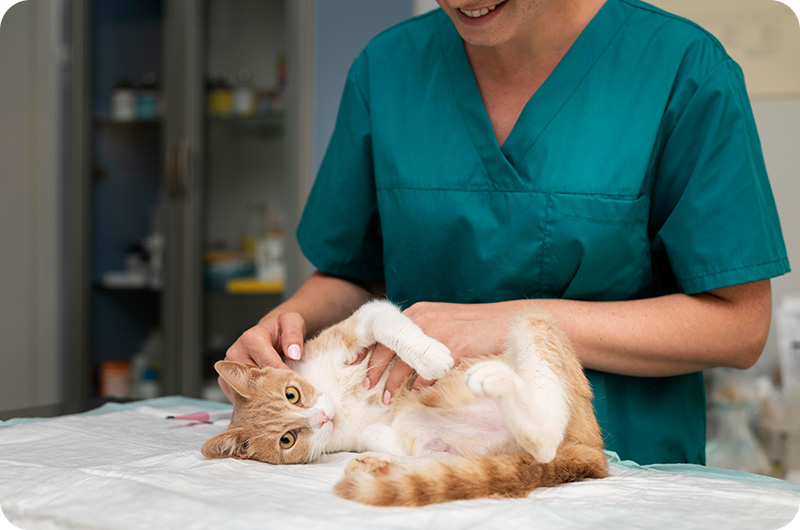 Is Blood in Cat Stool an Emergency?
If your cat has blood in the stool, we recommend contacting your veterinarian immediately. It is reasonable to treat bloody stool as an emergency. To stave off any fears and issues, get your vet immediately.
There are several possible reasons why your cat will have a bloody stool. The mildest of them all is an inflamed bowel, but this shouldn't be ignored, either. Constipation is also a possible trigger, and this can be especially problematic if your cat has not been pooping for several days now.
The longer the problem is not diagnosed properly, the higher the risk of possible widespread or severe infection in your cat. And as always, we recommend taking photos of your cat's poop to show your vet if you can't bring the poop to the vet.
Normal cat poop is never bloody. It would have the right firm consistency. It will not be rock hard nor liquid. Poop with deep brown color is ideal. Some smell is normal because it is poop, but there might be something wrong if the smell is overpowering.


Next on your reading list: