Female dog urine is often blamed for burned grass and other lawn damage, but the reality is that male dog urine and female dog urine is essentially the same. While it's true that females can be hormonal compared to male dogs, the urine composition is identical. The real reason why any dog urine is bad news for plants (and grass, of course) is the amount of nitrogenous waste and salts present in the fluid. Unlike human urine, which can be very dilute, dog urine is chemically concentrated, which means the moment it touches plants, it can cause something similar to fertilizer burn.
Expect your dog urine to cause problems on your lawn, especially if your dog frequents your lawn. They can be so nice as a companion while just relaxing, but when dogs let loose the pee, there are going to be some bare spots and damaged greenery on your lawn. If the pee concentration doesn't completely burn the grass, you might find yourself staring at many discolored spots that were previously just puddles of dog urine.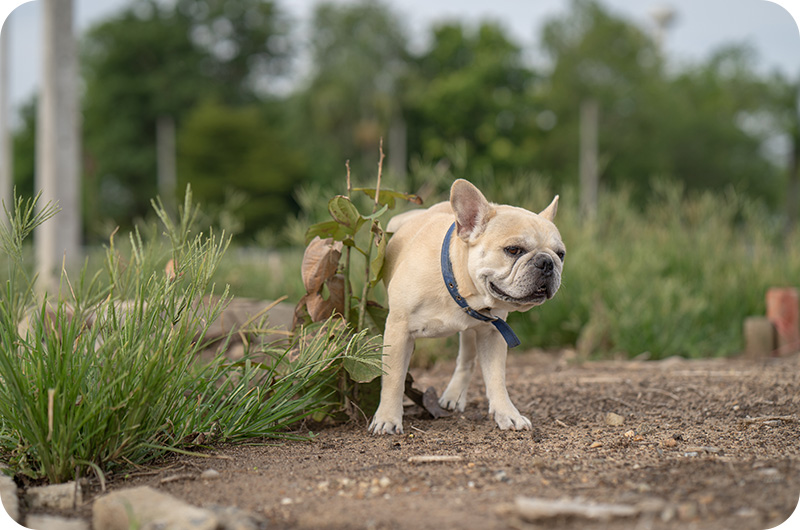 A single pee is probably alright, but dogs tend to pee in the same spots every day. When the dog urine becomes more concentrated in a spot, the bare lawn will begin to show. If you have overdone fertilizer in a pot before, you know what the result looks like. It's technically the same – chemical burn. But why is there a focus on female dog urine? This may be because elderly dogs, female dogs, and puppies are all squat when urinating. The squatting concentrates the urine in one spot. Adult male dogs, on the other hand, tend to lift a leg when peeing. The leg-lifting spreads the urine over an area more, so urine concentration is rare. However, the compositions of female and male dog urine are the same.
Will baking soda neutralize dog urine on grass?
One of the simplest solutions to neutralize dog urine is by add two tablespoons of pure baking soda to about one gallon of water. Pour the water where you suspect the urine concentration is present. The baking soda's pH level and composition will take care of the overabundance of nitrates in the area. Any burnt grass in the affected area will likely die away. Fortunately for you, the grass will grow back very healthy and green again.
Your lawn will be nicer if you can monitor your dog when it goes to pee. And for those who are still confused – chemical burns on plants take place because of the fertilizer already on the lawn. Adding nutrients to the entire is a big chemistry project, so it makes sense that when salts are added too much, you will get the plant to burn in certain areas.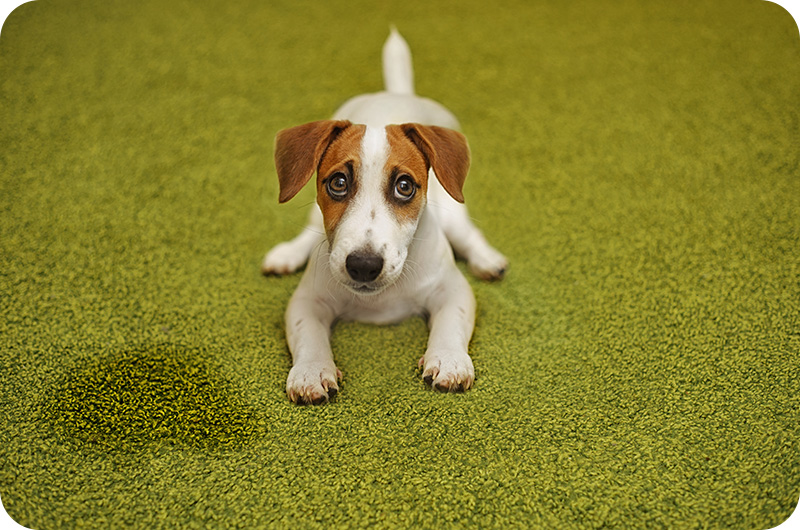 How to Stop Dog Urine from Killing Grass Naturally?
How to treat dog urine spots on grass? How do you neutralize dog urine on grass? Dog urine doesn't always kill the grass. Lawns that have insufficient nitrogen will have greener spots instead of dead spots. It's somewhat confusing, but it has something to do with how much nitrogen is available on the whole. If you haven't been adding much fertilizer to your lawn, there are going to be overgrown and very green spots there – and these are the spots where your dog urinates. So instead of yellowing or browning, there will be overgrown spots instead.
While it might be a good thing that your lawn is getting extra nutrition, these spots are going to stand out like tufts of hair on your law. To avoid this, we recommend following the lawn maintenance guideline of applying fertilizers to your lawn every 30 days or every 60 days. Some lawns require nourishment only after three months, too.
Consult with your local lawn expert about this.

If you have more extensive, damaged spots on the lawn, you must act quickly to recondition those spots. Start with flushing the damaged areas with water or water combined with baking soda.
There is no need to overdo the baking soda – a few tablespoons in several gallons of water are fine. After flushing, remove all the dead grass that you can and plat some grass seeds in the area. We recommend drought-resistant grass seeds to reduce the chances of similar damage in the future.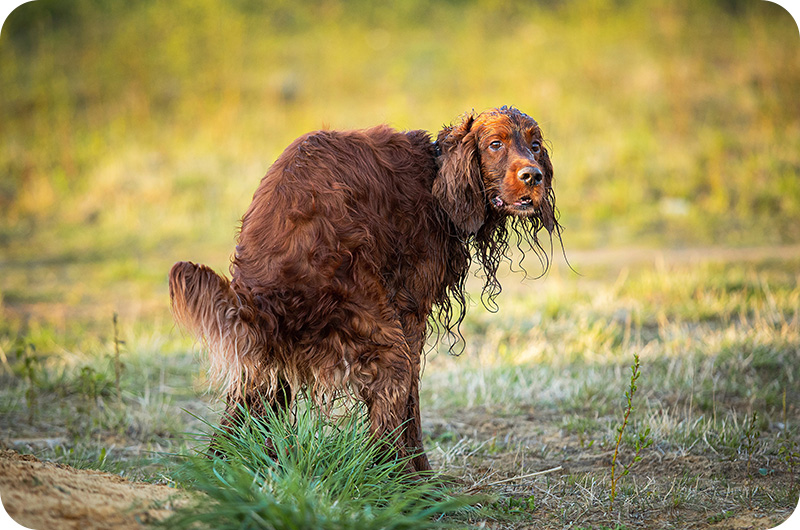 While the damaged spots are recovering, you must keep your dog away from these areas so the grass can recover fully. This is a good reminder on the whole – when fixing anything on your lawn, keep your dogs and cats away, as poop and urine can cause grass damage again. The best way to avoid similar issues in the future is to use drought-resistant grass and make sure that your lawn is deeply watered and properly fertilized.
Believe it or not, urine damage on lawns is also caused by improper maintenance, as the grass doesn't have much resistance to excess nitrogen and salts. While inconvenient, the effect of urine on grass is a good way to monitor how healthy your law grass is. Just don't let your dog's overdo it. One spot is enough for observing.
Will Grass Grow Back After Dog Urine?
While dog urine can damage plants, including lawn grass, dog pee damage often resolves on its own. Meaning, you don't have to panic because new growths will naturally take over damaged or browning spots. If you have several big dogs at home and they all roam the lawn, damaged spots will increase over time, and you have to be ready to neutralize the dog pee damage if need be. On the whole, however, dog urine is not the type of threat to lawn grass that you should be wary of.

Next on your reading list: