Why does my dog hold my hand in his mouth? 
All dog owners have experienced this behavior from their dogs at least once. Those who don't have a lot of experience handling dogs might be a little worried about what their canines are doing in the first place. Let's find out what your dog is up to in today's blog.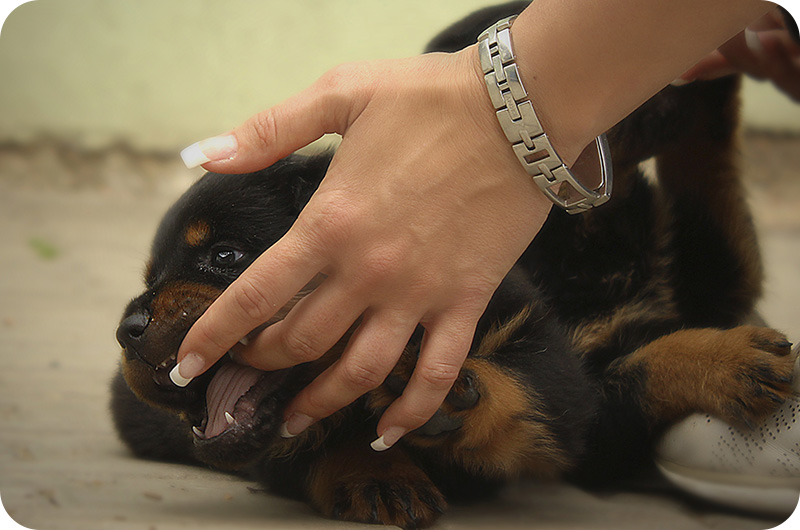 Why Does Dog Mouth My Hand?
Why does my dog hold my hand in his mouth? Your dog has paws, yes, but it explores the world mainly through smell and by using its mouth.
A dog's mouth is like its hand, and it gets information from the world at large by putting things in its mouth. That's why dogs smell and lick stuff so much. It's not because they're not fastidious creatures – they use what they have, mainly their mouth and all the implements they have in there.
So, if your dog only gently mouths your hand without any pressure, and if all body signals are alright, then the mouthing is pretty innocent, and you shouldn't worry about it at all. Think of it as a playful handshake.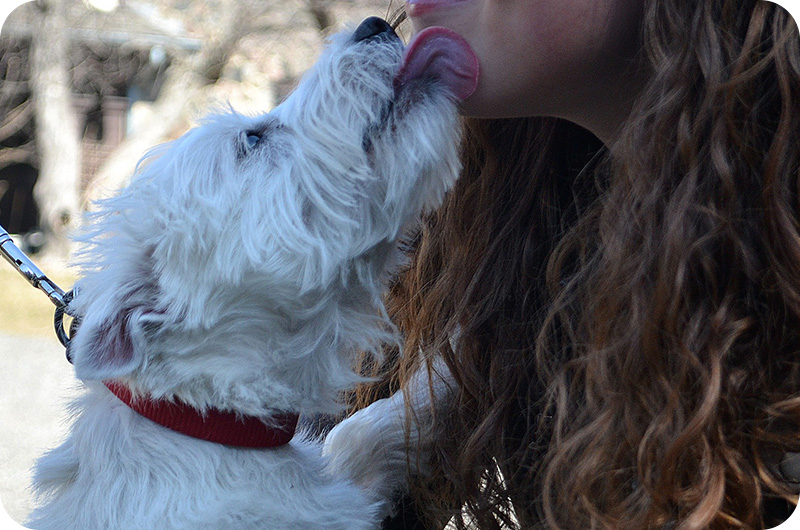 What does it mean when a dog gently bites your hand?
Gentle biting is part of mouth-play and, for the most part, is also a sign that your dog is just playing with you. The behavior has a complex history, and the conditioning that teaches a dog not to bite too hard is learned from puppyhood.
This is why puppies are only rehomed or sold after some time because the mother dog and other siblings needed to recondition each other. The mother dog is responsible for teaching the basic skills and "to do" to puppies, while the puppies engage each other in daily play and socializing, and they learn from each other.
The concept of "bite inhibition" is learned from puppyhood, but sometimes, the old conditioning has to be reinforced in current socializing.

Here are methods of teaching your pup to be more mindful of mouth-play:
Teach your dog that some bites are not okay. Training puppies becomes easier if you can condition the puppy quickly during playtime. If your puppy or young dog bites too hard, stop the play. Repeat this a few more times to drive home the message that biting too hard causes pain, and you will stop playing with your dog when the biting occurs in the first place.

We don't recommend that you try stopping the mouthing behavior because it is part of your dog's instinct, and for the most part, it can be a harmless behavior on its own. However, what is clear here is you need to make sure that your dog knows what type of mouthing is okay and what is not okay.

If the play-biting and mouth-play are not your things, the behavior modification switches to alternatives – what can you provide your dog so it can still nibble and mouth to its heart's content? Chew toys are a good pick. Just make sure that the chew toys are perfect (in terms of material) and pet-safe, and non-toxic.

When your dog is playing with you, please keep your hands and finger away from its face, especially its mouth. Wagging your fingers can excite your dog and make it more likely to mouth your hand.


Slapping a dog's face is not a good idea during playtime because any pressure, especially sudden pressure, can cause the dog to become more aggressive, too. Animals will be animals, and you're the one who wants the dog to be more considerate of playtime.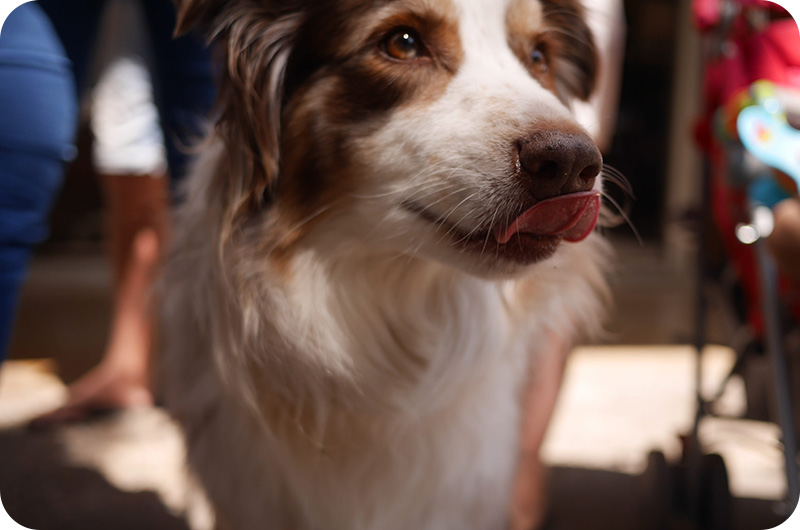 Does your dog hate you?
The "hating" or aggression components can easily be ruled out by considering the dog's body language. When your dog is playfully mouthing your hand or arm, expect the following:
The dog's body is very playful and relaxed. Its tail will likely be wagging or relaxed, or it may be erect (as inactive) but not aggressive.

The dog's face is relaxed and 'smiling,' and the body is not tense. You can easily tell if the dog's body is tense by simply observing its posture and muscle tensions.

The dog's movements are gentle and very slow, almost bored sometimes.

The dog's mouthing or playful biting does not cause pain.




Of course, if your dog is big and it has sharp teeth, your skin may scrape across the sensitive parts of your dog's teeth, so there may be some wounds here and there, and yet, the wounds are certainly not a sign of aggressive behavior at all.

We can't completely rule out aggressive behavior, of course, because some dogs do get aggressive from time to time. This can be due to trauma, stress, anxiety, competition, or just because your dog may have issues with you. A dog may be aggressive if you see the following signs:
Your dog's stance is mostly fearful or aggressive, with tense muscles and posture all around.

There is muscular tension around the neck and face.

The bite is hard and quick as if the dog is nipping at your hand.

The dog is hurting you with the bite.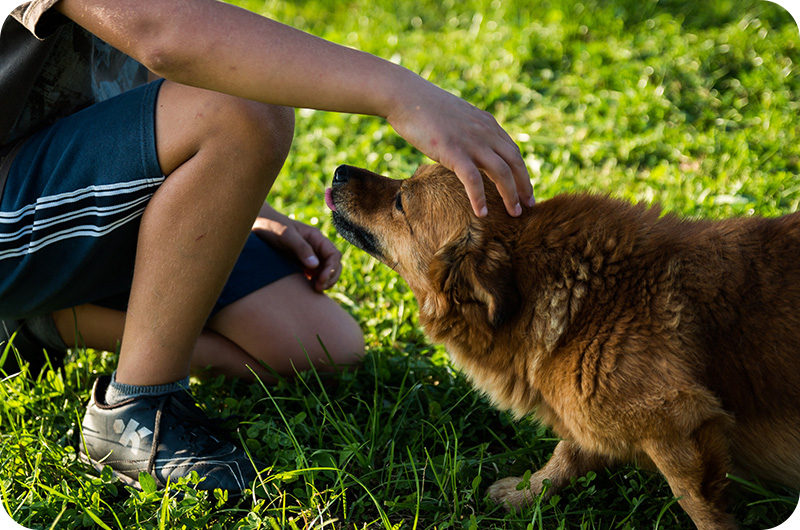 Is your dog trying to hurt you?
If the dog's behavior shows signs of aggression or fear, then the bite may be a sign that the dog is trying to hurt you, so you would leave it alone or back off. Dog psychology is complex because it's not just about you and the dog; it's about you and your relationship with the pack.
The pack mentality is like this invisible system that dogs follow regardless of if there are dogs around or not. And this system is something that you have to follow if you want to understand your dog more because pack mentality is intrinsic to your pet – it's in your dog's DNA.
Next on your reading list: