Dog owners are often concerned about why their dogs make strange sounds at night, especially groaning and moaning. In humans, moaning at night usually means a person is in pain or is dealing with medical conditions. What does it mean when a dog does it? Does moaning at night also mean that a dog is sick or needs medical attention?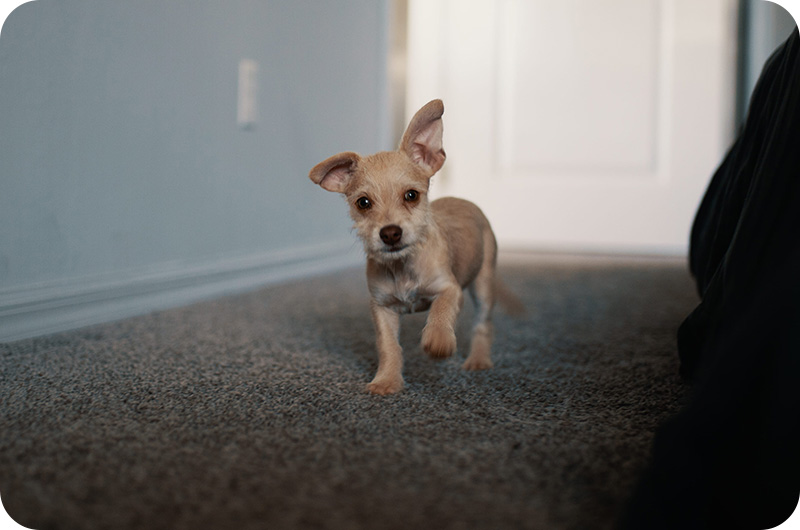 What Does a Dog Moaning Mean?
Why does my dog moan? If your dog moans at night, don't panic. Dogs can produce various sounds that don't sound too reassuring, but that doesn't mean that your dog is sick. Your dog is likely doing fine; it's just that it needs to vocalize. The same goes for when you find a dog groaning when breathing. It's always super bad news. There will also be times when you find your fur baby moaning as if it is the most heartbroken creature on Earth. Yes, it does make fur parents worry a lot. But why do they do this, anyway?
Most of the time, it's about getting attention. Yes, you read that right. No matter how much attention you have already given your dog, it's still looking for more attention from you. Experts believe that when dogs vocalize, for the most part, it has something to do with the feeling of being removed or separated from their pack. The behavior becomes more frequent when there is a change in the dog's environment.

For example, if there are new people in your home or if you have recently moved houses. Despite your presence in the new house, your dog may feel that it has still been separated from the pack because of the unfamiliar environment. It will take some getting used to if this is the situation at home. Hopefully, your dog will feel more comfortable in its new environment, and it will no longer feel that it has been separated from the pack.
But what if you didn't move houses recently? What if your dog has been in the same house as you for years, and there hasn't been a big change? Experts believe that if the dog is in the same domicile as the owner, it simply misses bonding with its human owner, and it is suffering from separation anxiety.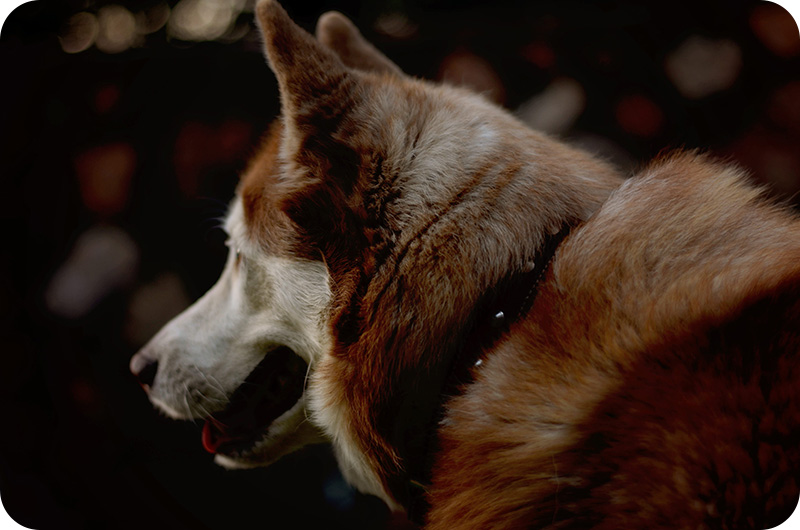 People suffer from separation anxiety too, and many possible reasons could trigger this condition. Sleeping alone outside or alone in some room of the house can both trigger separation anxiety.
A dog's loneliness can become very intense if, day by day, it doesn't have any socializing or interaction with other animals or its human owner. Boredom compounds the loneliness, and your dog's mental state may decline slightly as a result, which leads to groaning, moaning, and even howling at night.

Another possible trigger of nighttime moaning or groaning is auditory stimuli. Dogs can hear at a range that is far above the hearing range of humans. Dogs can hear up to 60,000 Hz. It's common for a house to produce strange sounds at night when it's quieter because of gadgets, heating, and HVAC setups. The canine may also be reacting to the scurrying of small animals hiding out under the house, or perhaps there are sounds from the neighborhood that your dog is picking up, too.
Of course, dogs can get used to all the stimuli and the noise of their surroundings. But this doesn't mean that it will not react, especially when dogs feel that they have to be more active at dusk.
When everyone is asleep, remember, dogs have predator ancestors, and it's a dangerous world out there, to be sure. With this in mind, your dog may not be doing it out of anything – your dog may be alerting you that there is another animal in the vicinity, and your dog is picking up its movement through the walls of the house.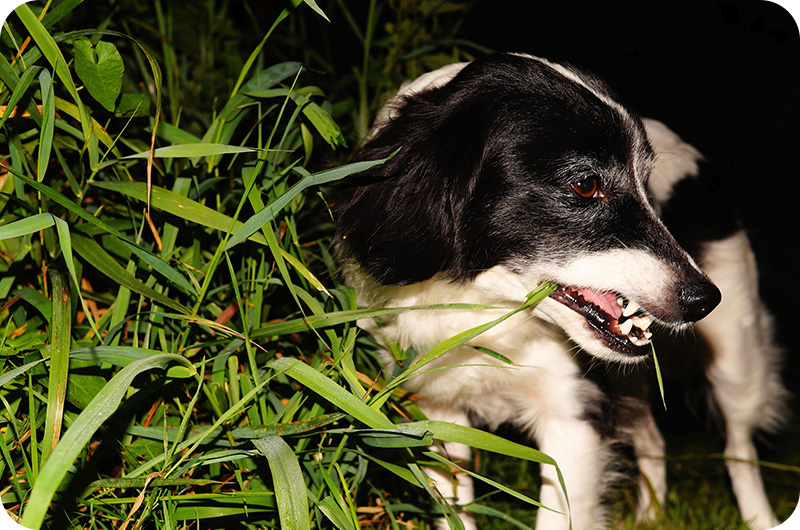 Other Possible Reasons for Dog Moaning at Night
Have you trained your dog to go out before peeing or pooping? The moaning and groaning may be a way for the dog to alert you that it wants to go out. One solution would be to install a doggy door to go in and out without any problems at night.

If your dog is the type to be easily upset, you may want to change its routine, so it gets to spend more time with you throughout the day. Dogs can be sensible housemates, they don't demand much in terms of time, but they need to bond and socialize with their humans.




Of course, this would be easier with a house with lots of people because there would be multiple humans that your dog can bond with. What is play to humans is lifesaving socializing for dogs who are very sensitive to pack separation and the feeling of being abandoned. Like humans, dogs can suffer from emotional trauma, which can produce symptoms like avoidance and anger problems later in life.

If you got a shelter dog, chances are your dog may not have a lot of experience with bonding with humans. It takes time to condition a dog to warm up to humans. It also depends on your experience with conditioning dogs and helping them recover from past traumas. This is not a simple task if your dog has been through a rough life. Don't expect miracles or overnight transformations. It takes plenty of time to correct what it took years to take away from your dog.

If your dog's moaning and vocalizing prevent you from getting good sleep at night, you must find out the root cause of its behavior so that you can rest well at night.

Next on your reading list: