Why does my dog climb on me? Among the many endearing behaviors of dogs is their tendency to jump on their fur parents or climb onto laps. While this behavior is common, people still want to know why my dog sits on me when I'm lying down? There has to be some explanation for the behavior, right? And what does it mean when a dog sits on your feet? Or inversely – why won't my dog sit on my lap?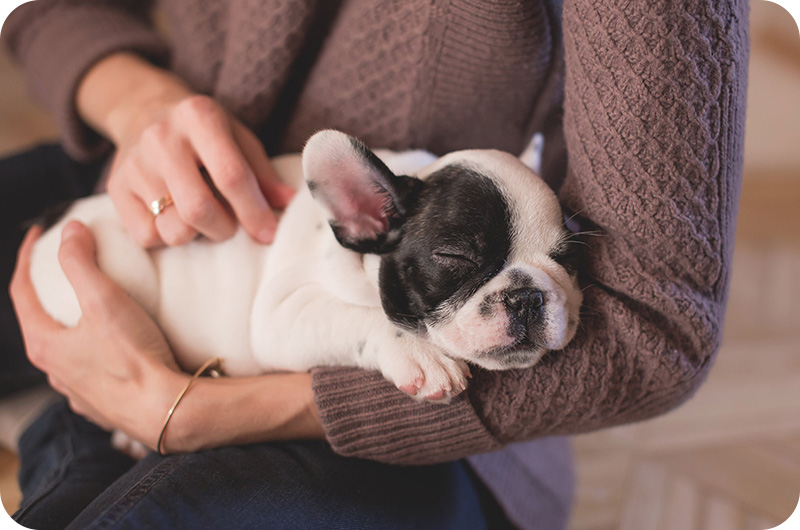 Why Does Dog Jump on My Lap?
While no one knows exactly why a dog would jump on its owner's lap every time, there are some hotly debated theories that all seem to have a bearing, but they don't explain all the scenarios. Perhaps you can decide for yourself when you encounter the behavior.
"The dog is simply affectionate."
This is the most basic theory about behavior. It's not surprising that a dog would show some signs of canine affection. After all, you are the owner, and you provide for your dog's needs. Dogs will certainly show more emotion when they have been left at home for too long. It's just something that occurs because they are stuck at home most of the time. To your dog, you are the entire world. Jumping onto you might be your dog saying, "I missed you!" or something similar. Of course, we advise against projecting human emotions on dogs simply because canine psychology is different from human psychology, no matter how similar animals are sometimes.

"Your dog is exhibiting dominant behavior."
It is no secret that dogs exhibit pack behavior, and where there is the pack, there is the hierarchy. If the hierarchy at home has not been established or you don't know what the pack hierarchy is, your dog may dominate you instead of the other way around. Jumping on, you can be a dominant behavior if viewed alongside the other cluster of behaviors associated with being dominant. If your dog growls at you when you disturb its food or nap, you need to address the behavior. Your dog needs to finally understand that you are the head of the pack and not the other way around. It would help if you were assertive, but you certainly don't need to hurt your dog to show your dog the alpha dog in the house. Again, the key here is to observe the behavior and compare it to what your dog does in other situations. If you observe a pattern of dominance, then the behaviors have to be corrected, as they can get out of hand in many situations, especially if you are adding more dogs to your household.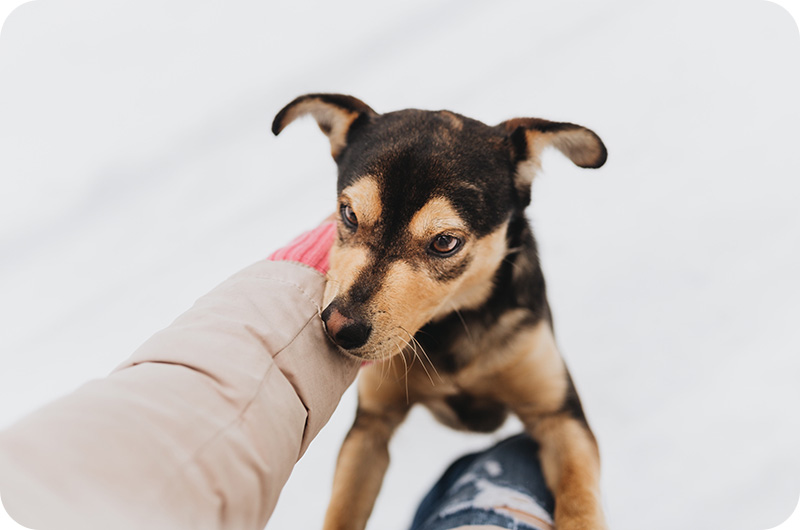 "Your dog is releasing a scent bomb."
Many mammals use their scent glands to claim territory, identify pack members, and navigate. When a dog crawl all over you and sleeps on you, this may be an instinctual scent bombing, where the dog's natural scent glands are in overtime, marking you as the dog's owner. What this scent bombing does is it allows the dog to "be there with you" regardless of the dog's actual presence. This is a protective practice that makes other dogs aware that the human has been 'claimed' and is some other dog's territory. Is this a dominant trait of sorts? Yes, it is. But it's the kind of dominant behavior that we can tolerate because the dog wants to protect you from other dogs and creatures. As long as your dog doesn't overdo it, in this context, the scent bombing is fine by us.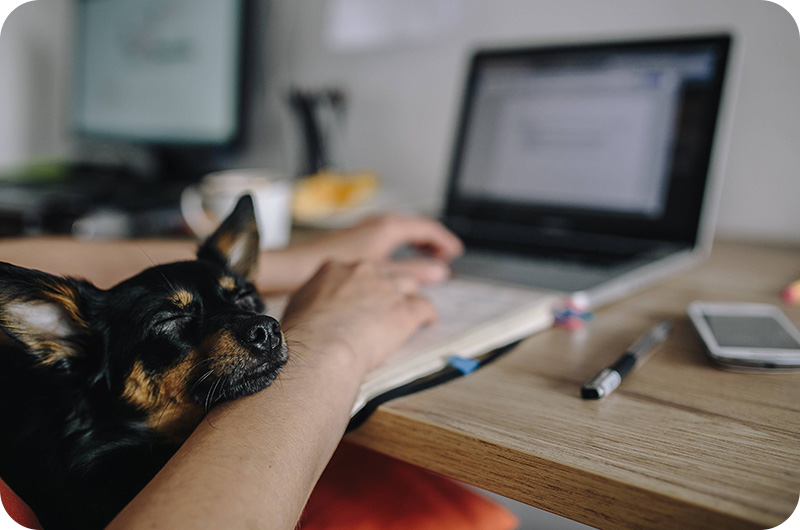 "Your dog is responding to your behavior and emotions."
Despite being nonverbal creatures, dogs can be incredibly intuitive and intelligent. What this means is they can 'read' human behavior and respond based on past learning. If your dog can remember that you like playing fetch, it can remember that you get sad sometimes and that you like cuddling with your dog when you are feeling down. So, in this context, your dog may be climbing up on your because it senses or sees that you are stressed, angry, sad, etc. In short, your dog is offering canine comfort to you, and it does in one of the few ways it knows how – being physically close to you, perhaps sleeping on top of you, etc. When a human responds positively to this type of behavior, the behavior is further enforced, and your dog remembers to do it because of the non-food reward involved. Of course, if you train your dog to go to your lap because you reward it constantly, you already have the answer as to why your dog is showing such behavior in the first place.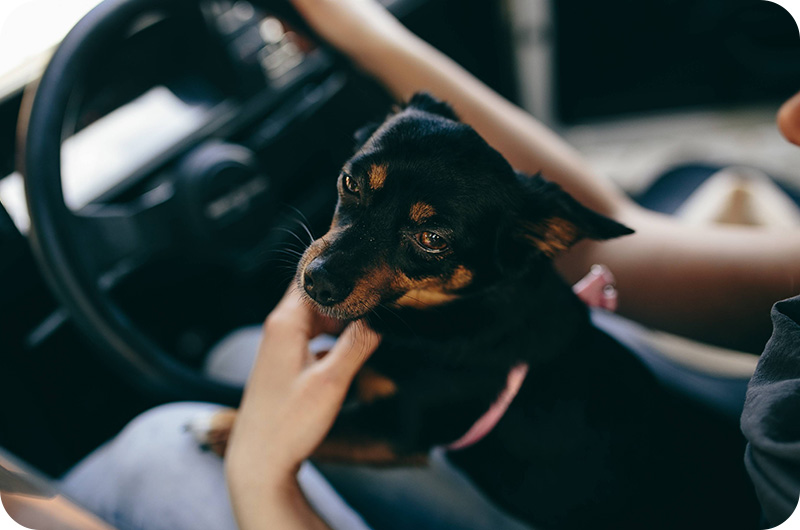 "Your dog is naturally affectionate."
Dog breeds are different, and the kennel clubs worldwide would have different classifications and notes about each breed's canine behavior. It is possible that the dog breed that you have is naturally good for families and is therefore also naturally affectionate toward humans. For one, nanny dog breeds are used to being cuddled and played with even by small kids. The tendency to tolerate human touch and to want to be around humans in a social unit is embedded in the dog's DNA. That's something that you can't reverse easily if you don't like the extra affection now and then. If you want to confirm, you can always research the dog breed that you have at home, so you can check if you have an affectionate breed of dog or not.

"Your dog wants to entertain itself."
Dogs can have fun in a variety of ways, including being physical with their owners. Like humans, dogs sometimes want to wrestle a bit and blow off steam. It's normal, and as long as there are no associated negative behaviors, we can judge the behavior as harmless and neutral.

Next on your reading list: