Modern pet owners are becoming more aware of what their dogs are eating. However, some dog owners are curious why some dog food manufacturers add garlic to the treats? Isn't this a dangerous practice? Find out why in today's canine blog.
Why Do Some Dog Treats Contain Garlic?
Dog treats are essential to dog training, bonding, and just being with your pet dog. However, not all treats are healthy for canines, and there are always risks when buying new dog treat brands without first checking the label or the ingredients used in these treats.
Homemade treats (especially table scraps or human food) are also risky because the canine physiology is different from human physiology, and seemingly innocuous ingredients in plain human food can be deadly to dogs. Unfortunately, one of these ingredients is garlic – no doubt the world's most favorite seasoning.
While the aroma and taste of garlic will send hordes of people drooling, this particular crop can be lethal to dogs, and you must avoid giving your homemade dog treats that contain garlic. But what about the garlic content of commercial dog treats?
If garlic is toxic to dogs, why do dog food manufacturers and dog treat makers still add a small number of garlic to dog food and dog treats?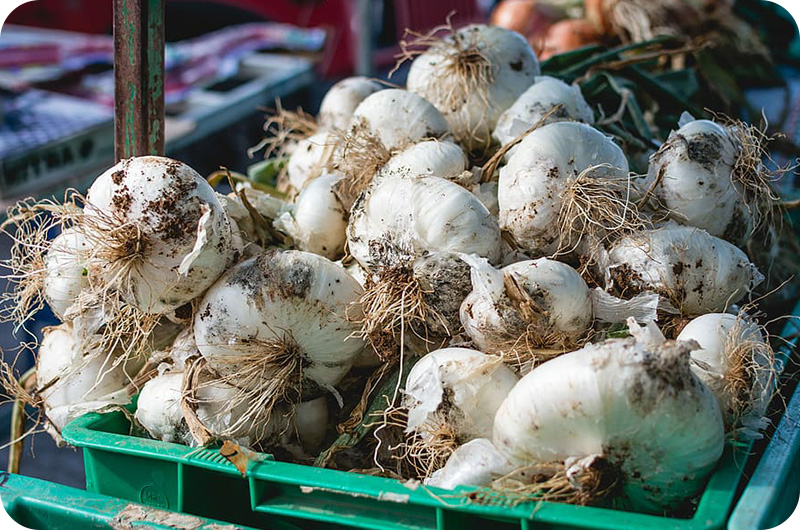 Is Garlic in Dog Treats Safe?
Yes, the garlic present in dog treats is perfectly safe for dogs. However, there's an excellent explanation why manufacturers still use some traces of garlic in food and treats.
It's all about the principle of moderation and weighing the good versus the bad. For example, tiny amounts of garlic can be suitable for canines! That's right – garlic benefits the cardiovascular system of dogs, but only if added to treats or food in minimal amounts.
Raw garlic, of course, is another thing altogether. A bulb of garlic is likely going to cause harm to your dog and permanent damage. Raw garlic contains compounds that can adversely affect your dog's blood, so don't play around with raw garlic. Just because garlic extract is present in dog treats doesn't mean that raw garlic will be fine as a snack. Dogs don't know any better either – dogs are known for eating just about anything.

Another reason manufacturers add tiny amounts of garlic to pet food is to prevent blood clots (especially in senior dogs). In addition, they have the added benefit of repelling fleas and other pesky parasites.
Like we said – dogs have different physiology. What we know of our bodies has nothing to do with how dogs process food. This is the main reason why dogs should never be given table scraps in the first place. Imagine giving a dog a slice of pizza with a ton of garlic on it – or even pasta! If you are looking for complications in dog owners, these scenarios would be it.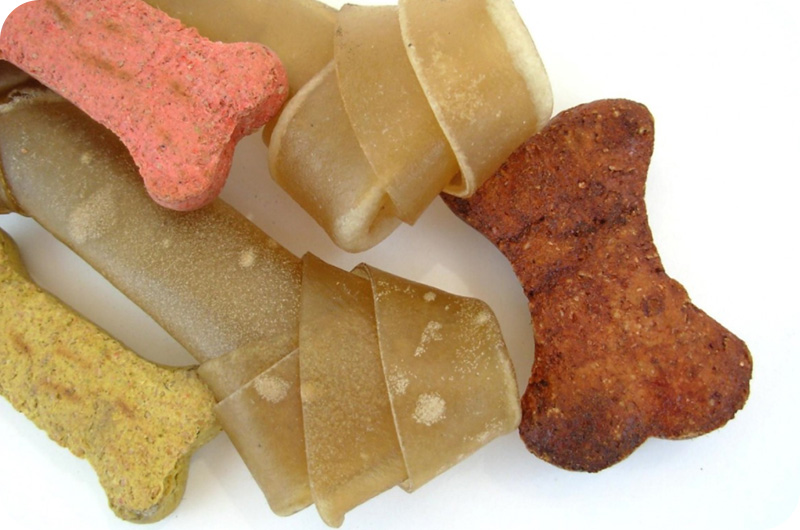 Will A Small Number of Garlic Hurt My Dog?
Yes. Whether the garlic is raw or cooked, assume that it can gravely harm your dog. Garlic is an allium plant, and members of this plant family produce a compound called thiosulfate. Thiosulfate is known for causing damage to canine hemoglobin, making it possible for oxygen to be transported around the body.
While humans can eat large quantities of garlic and not feel a thing, it's very different for dogs. Small amounts of garlic (less than 50 grams) can already trigger a condition called hemolytic anemia. Dogs afflicted with this condition can suffer from various symptoms, many of which can make life hard for your canine. Some of these symptoms are having dark-colored urine, jaundice, muscular weakness, lethargy, and rapid breathing.
Some dogs also exhibit pale mucous membranes.

The culprit can sometimes be something as simple as a piece of bread or a stray quantity of any table scrab that may have onions or garlic in it. Since onion and garlic belong to the allium family, they naturally contain the active compound that makes these crops dangerous to dogs.
Now, some people might wonder if dogs can tolerate small quantities of garlic, then it must be okay to give a dog a piece of garlic (or two), right? This is a tricky condition because dogs can actually accumulate the thiosulfate in their bodies, unlike humans. Over time, the thiosulfate levels can increase to such an extent that it will be problematic for the dog.
The type of garlic extract used in dog treats is not the same as raw garlic or even cooked garlic. Some adventurous dog owners add small bits of cooked garlic to their dog's homemade foods. However, you do not have the assurance that what you will be doing is safe because we don't know exactly what's happening to the dog's body from the inside.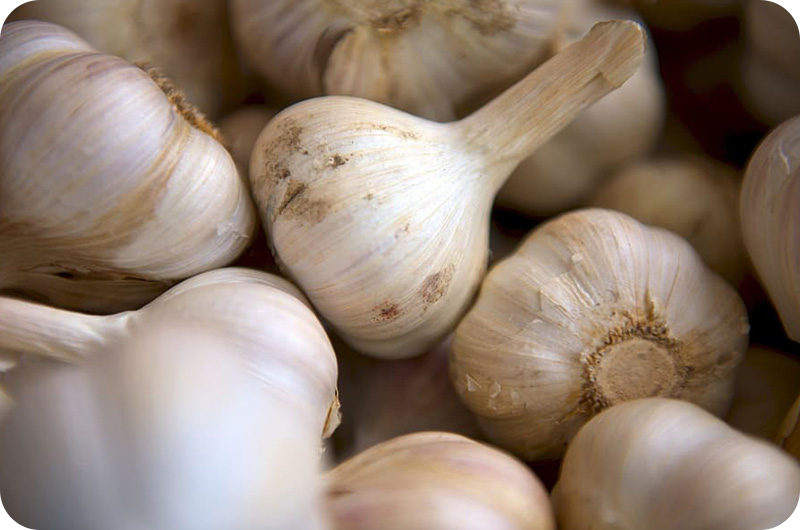 Does Garlic Powder Keep Fleas Off of Dogs?
Yes – garlic powder has excellent potential for ridding dogs of fleas. In addition, the smell of garlic is particularly repelling to fleas. This is one of the reasons why dog food manufacturers add garlic extract to their products.
When a dog ingests a safe number of garlic, the garlic is processed, and eventually, the smell of the garlic reaches the dog's skin. The dog will smell like garlic to the tiny invaders. In time, the fleas jump off and find other hosts because the smell of garlic is too much.
If you want to gain this advantage for your dog but are unsure how to feed the correct number of garlic to get the protective benefit, it's okay to use a small amount of garlic powder to dust your dog's coat lightly.
Just use enough to line the coat a little. Please don't use too much as your dog licks its skin, and dried garlic has more active ingredients than the raw variety. Your second option would be to use garlic salt on your dog's coat. Use the same method for dusting the garlic salt on your dog's skin.

Next on your reading list: