Every dog owner fears it – a dog inhales food without chewing. What should have taken several minutes of regular eating in the food bowl is gone in mere seconds. Why do dogs swallow food? If your older dog is not chewing food as before, you have to get into the root cause of the behavior. dog inhales food without chewing.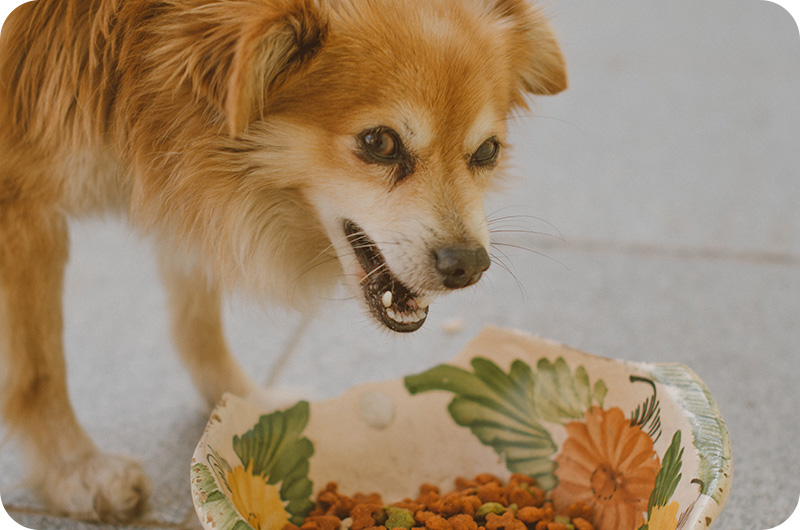 Why Does My Dog Just Swallow Food?
Millions of pet owners ask this question, too. From a dog owner's perspective, it's as if the puppy or adult dog won't see food ever again, even when another meal is forthcoming in a few hours. To better understand your canine, it's best to go back to canines' physiology and behavior.
The domestic dog is descended from their wilder ancestors, the wolves. Domestic dogs are smaller and gentler, often more suited to human domiciles. They've changed plenty these many centuries, thanks to domestic breeding and changes in their environment and diet. However, some things remain the same. Domestic dogs are still armed with teeth for carnivores. These teeth can easily grip muscle tissue for tearing and quick swallowing. The throat of dogs is also different.
The canine throat can out-pouch and expand to accommodate large chunks of meat. Since dog physiology is suited for eating large food pieces quickly, it is no small wonder that they do so with little hesitation.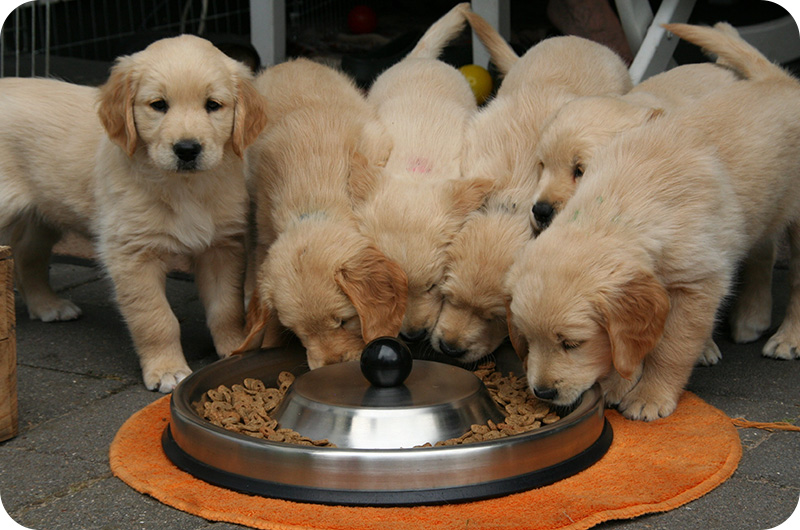 But is this all to it? Are there other possible reasons why dogs tend to bolt or huff their food, even if there is plenty of food and no visible competition?
Dog experts point to several possibilities:
In households where there is more than one dog around, there is likely a more complex pack formation, and the dogs that are relegated to the lower rungs of the pack will sometimes experience food-grabbing from other dogs.




This being the case, a dog who is faced with the possibility of going hungry or not being satisfied during mealtimes because of other dogs who might think it's great to dip into another food bowl will bolt food as quickly as it can, so it can have the full quantity offered to it by the owner and pack leader.




While the pack leader offers food to the rest of the pack, the 'weaker' dogs in the pack will not feel that secure, that they would be able to keep their food the way they want to.

Dogs that have parasites will also exhibit bolting behavior. The bolting behavior results from malnutrition, of parasites taking the available resources and energy from the food. As a result, the dog feels hungry and weak most of the time, and it compensates by eating more and more each time.


In the dog's desperate hurry to not feel hungry and weak, it will bolt down food each time so that it would feel full and comfortable. However, suppose the root cause (the parasitic infection) is not addressed. In that case, no positive reinforcement will work because the dog isn't doing it because of resource aggression or resource guarding, or even competition.

Another potential cause for the behavior (and perhaps the most unfortunate) is that the dog doesn't want to bolt food but is forced to do so because the canine meals are nutritionally deficient. A nutritional deficiency occurs for many, many reasons. Still, the potential triggers for this event are the specific requirement of the breed, the dog's age, the physical activity daily, etc. If you haven't been looking at these factors before, now would be a good time to do so, especially if you observe the bolting behavior daily.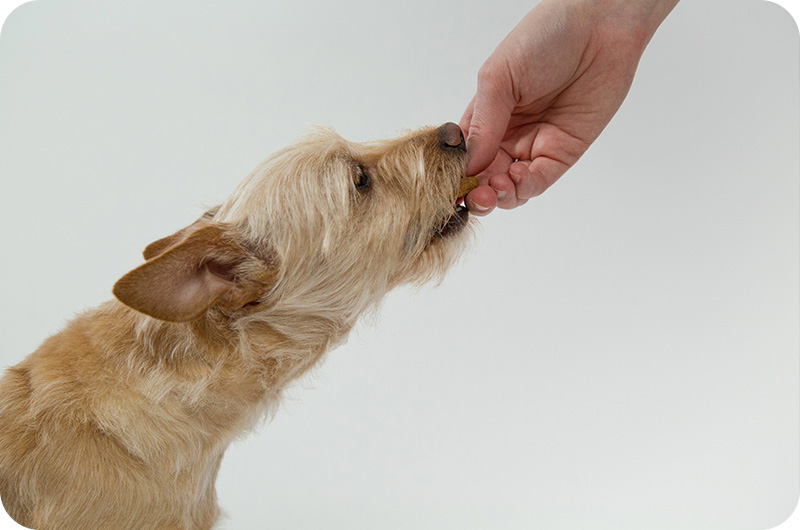 Should I Stop My Dog?
Is it bad if my dog doesn't chew his food? In a nutshell, yes, we think it would be best to inhibit or discourage the behavior. Several problems can arise from this behavior:
Dogs that eat too fast can cause their stomach to expand too quickly in an event called bloating—bloating causes solid food, water, and air to become trapped in the stomach.


The stomach twists and shifts, causing the dog pain. A bloated stomach can cause mortal danger to dogs, and if your dog seems to be in a lot of pain, bring your dog to a vet clinic ASAP.


One of the more severe manifestations of bloating is unsuccessful vomiting. When the stomach is packed, your dog won't expel extra stomach contents that are causing the pain. At most, you will see some foam/saliva or perhaps mucus, but none of the offending food.

A dog that doesn't chew will likely suffer from advanced dental problems. There will be plenty of plaque on the teeth, too. This happens because modern dog food is now designed to clean the teeth while the dog chews. No clean-up happens when the dog swallows the dog food and doesn't chew.

If the stomach doesn't twist while bloating, your dog will be in so much pain that it will expel the majority of its meal before the food can be properly digested. This creates a vicious cycle of feeling hungry, bolting food, and regurgitation. Your dog will be miserable as a result.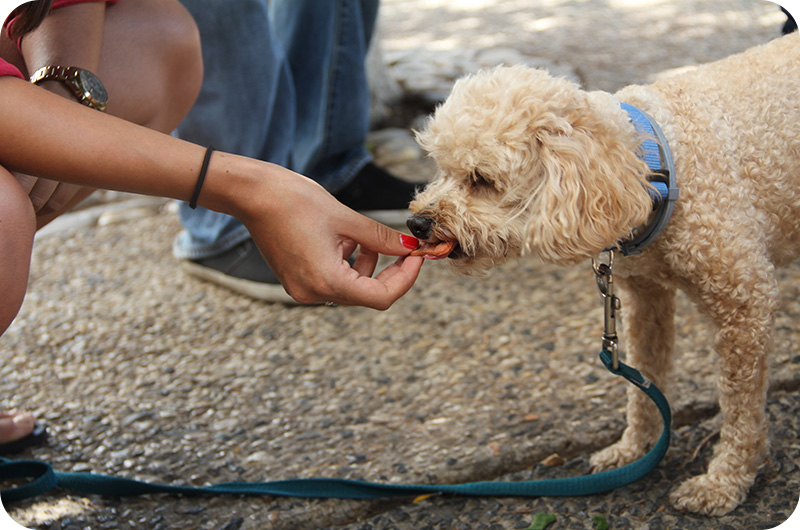 Dealing with Dogs Bolting Food
Feed your dog from your hand. Your dog will avoid scraping your hand with its teeth, so it will be extra careful while eating.

Pour a little water into the food bowl and allow the kibble to float. Adding water slows down eating naturally.

Put the bowl upside down and fill the edges of the bowl. This makes eating more challenging, and bolting won't be possible since your dog's tongue won't be able to scoop up so much food each time.

Next on your reading list: