Feline owners are curious about almost everything they observe in their cats. One of the more popular curiosities is the image of the crying cat. If you have seen a cat crying at night, it's very concerning – more so if you wake up to a screaming, crying cat. Some feline owners also say that they are bothered by finding a sad crying cat randomly at home. So, what is truly the case with cat crying? Let's find out.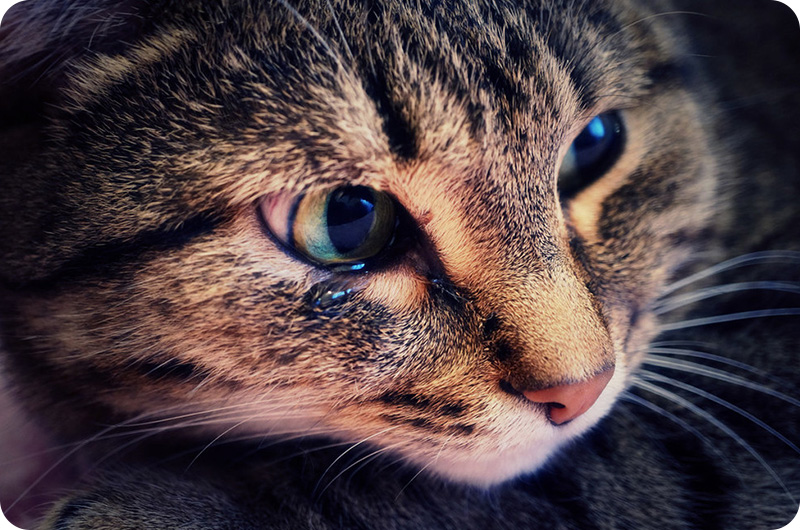 Is A Cat Crying to Express Their Feelings?
When you have been living with cats for years, it's easy to humanize them and attribute their gestures and activities to human activities. Cat crying is part of the 'humanizing' phenomenon. When we see cats with tears in their eyes, we believe that they cry because of some sorrowful feelings. However, science answers on the contrary.
It appears that cats cannot cry as humans do. Even when a cat is upset, it won't cry through their eyes. If you see tears flowing from your cat's eyes, there is probably a medical issue behind it, and you should instead consult with your vet.
And as always, we recommend taking a photo or video of the problem and bring your cat to the vet. Your vet can diagnose what's going on. Your veterinarian will perform a physical checkup of your cat and ask you about events in the past that may have contributed to the condition. Your vet would also ask about previous medical conditions too.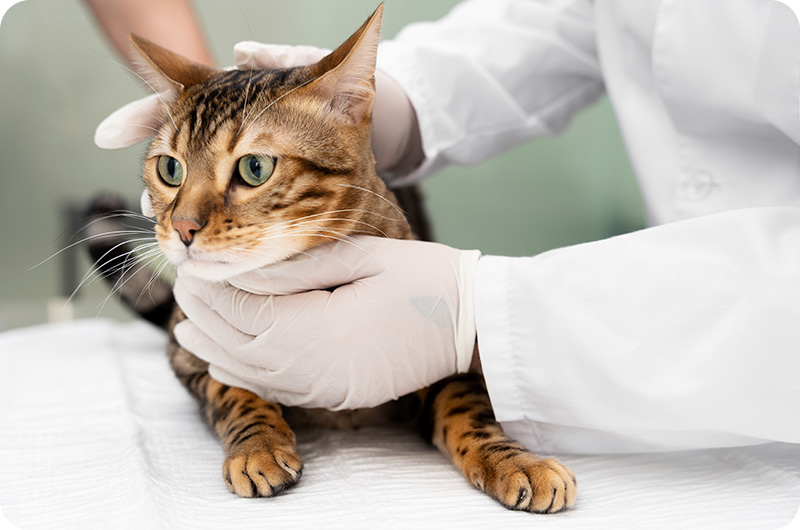 A radiograph may be necessary to ensure that there are no cysts or lesions around your cat's face, especially around the eye or sinus areas. Contrast material may also be injected into your cat, so the extra minute structures of your cat's facial structure can be differentiated properly. If no definitive diagnosis results from the initial physical examination and radiograph, we go up to another level: the CT scan.
If your veterinarian suspects a bacterial infection, your vet may order laboratory work (sampling cultures) of swabs from your cat's sinus and eyes. If all of these steps still yield nothing, the last resort would be an actual, physical surgical exploration of the afflicted areas. Sometimes, some things can't be seen unless your vet performs a dissection.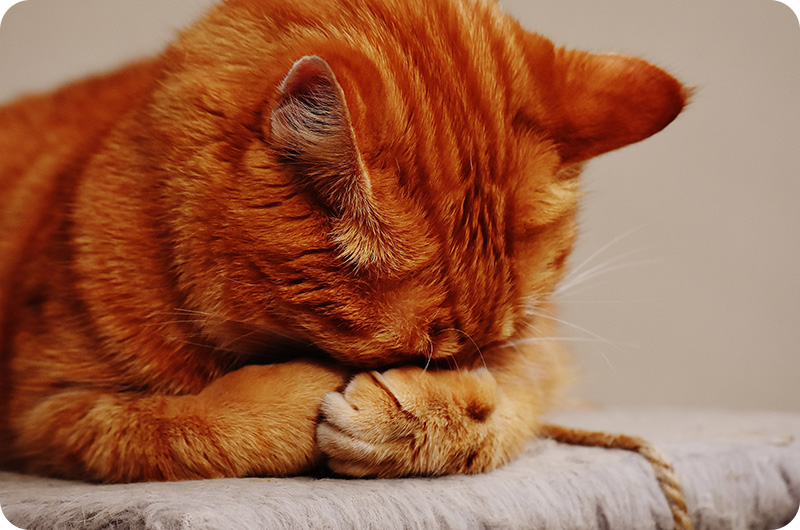 Why Is My Cat Crying?
Cats do not shed tears or cry the same way humans do when they feel sad or upset. Instead, cats will wail or meow loudly to signal pain or discomfort. Cats will vocalize when they are hurt but never shed tears because they don't function that way. So why do cats shed tears sometimes? There are several possible reasons.
The most common cause of cat tears is allergies. Your cat may have some small debris in its eyes, and the cat's eyes are reacting to remove the debris to prevent damage to the sensitive eyes. If the debris remains in the eyes, episodes of watery eyes can continue for days.

Why Is My Cat Crying with Tears?
Cats cannot express themselves the same way we humans do it, but it is true that they 'cry' in a fashion with some tears. It's important to remember that there are underlying reasons for continuously shedding tears, and it's vital that we examine the possible reasons for the tears.
Medically speaking, the 'crying' is called epiphora. Epiphora takes place when the tears on your cat's eyes overflow from the lids and flow down its face. There may be some congestion of the tear ducts called distichiasis. Both the upper and lower lids of the cat's eyes can be affected by congestion and overproduction of tears, leading to epiphora.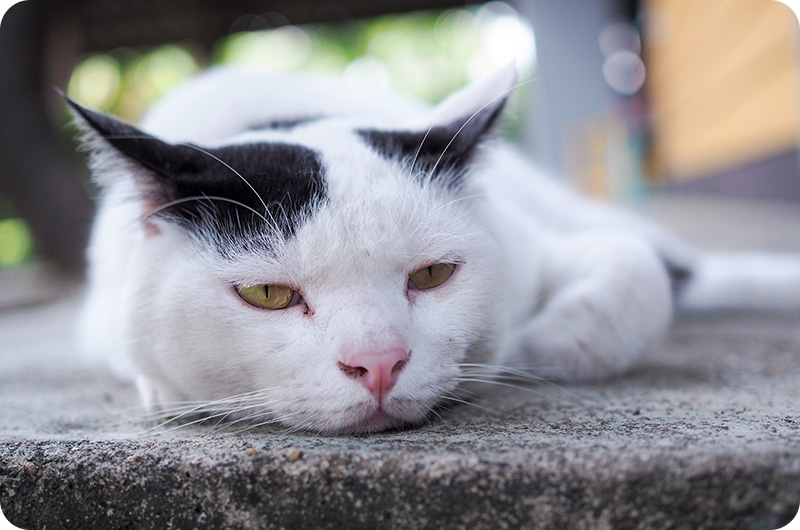 Additional signs that are associated with epiphora include:
Sagging skin around the eyes

Ulcers forming on the cornea

Eye discharges

Irritation of the eyes and redness

Eye inflammation

Constant squinting
Cats born with congenital malformation of the eyes and the surrounding areas can also have constantly watery eyes. For instance, some cats have openings in their larger eyes than usual, so the tears flow out more freely. Cats that experience facial trauma, either during birth or after, can also have watery eyes because of facial nerve paralysis or damage. Eyelid scarring from fights and prior medical conditions can also make cats tear up more often.
Unfortunately, SCC or squamous cell carcinoma (cancer) can also produce water eyes as a symptom. This condition is more common with white cats that have eyelid margins that don't have any pigments.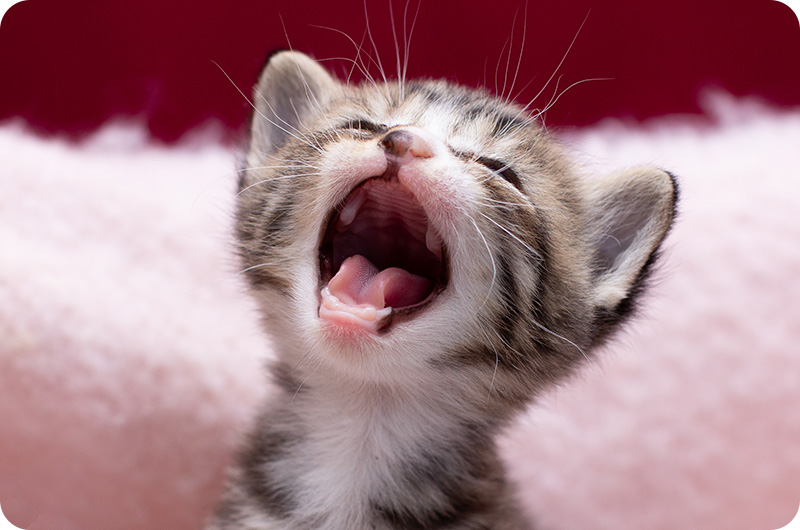 Are They Crying or Do We Misunderstand Them?
Cats aren't crying when they have watery eyes. So, this is a misunderstanding on our part as the cat owners because we tend to attribute some human traits. We recommend that you call your vet when you notice your cat having watery eyes for more than two days. The two-day observation period applies to other symptoms as well. Don't guess what your cat is going through – ask your vet instead.
Some things that your cat may be suffering from include:
Allergic rhinitis. Cats can have allergies, too, even if their shed coat is also a trigger for humans' asthma and allergies when a cat has an allergy, the tear ducts. These are the areas where the tears should be flowing become inflamed.

Facial fractures from bad falls and fighting can also cause watery eyes.

Having foreign bodies in the eyes can make a cat cry. Take note that different foreign bodies can have the same effect. Some foreign bodies include seeds, sand, and even microscopic parasites.

Cats can also develop tumors on their third eyelid and other parts of the face, like the nasal cavity, the main eyelids, and the eye itself. If there is any swelling or infection around these areas, your cat can suffer from watery eyes.


Next on your reading list: