If you have ever had a wrinkly dog, you might be interested in finding out more about wrinkly dog breeds and why they look a particular way. A dog from a wrinkly dog breed requires the same amount of attention and care as other breeds. If you are planning to get a wrinkly dog puppy or a substantial wrinkly dog, read on.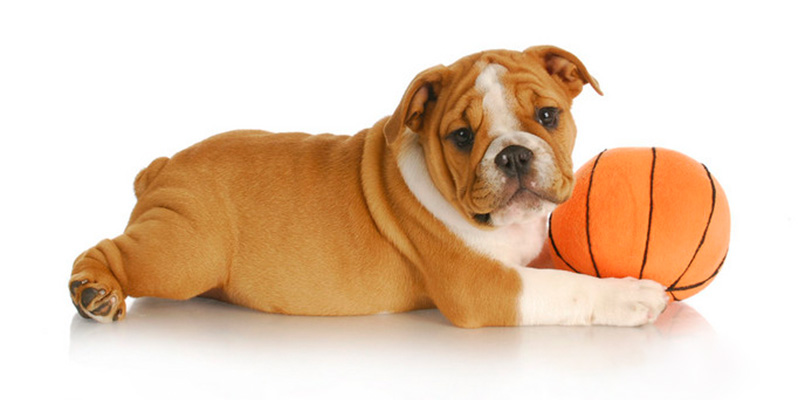 Why Is My Dog's Skin Wrinkly?
If you own a wrinkly dog breed, you're probably already aware that their skins are wrinkly because of their DNA. The wrinkly skin is a hallmark sign of certain dog breeds and will continue to deepen and become more prominent as the dog grows and ages.  
From a more scientific perspective, it was selective breeding that caused some breeds to be overly wrinkly. Selective breeding allows breeders to produce puppies (or stock) with highlighted traits. Toy dogs and many other dog types are a result of selective breeding.
Some wrinkly dog breeds have wrinkly faces, while others have wrinkly skin all over their bodies. Just keep in mind that any dog, regardless of its breed, can get wrinkly skin if it is overweight. So, if you want to minimize wrinkly skin, watch what your dog eats and how much it eats in a day.

Do Dogs Get Wrinkles as They Age?
The short and definite answer is yes, dogs do develop wrinkles as they continue to age. In this aspect, dogs share many similarities with humans. Some of the signs of visible aging include greying hair and developing lines and wrinkles. Dogs will also physically slow down and show signs that they aren't that eager anymore to be active or overly playful. Nonetheless, we continue to love them because older dogs are still bundles of joy, and they can show plenty of personalities if they are treated well.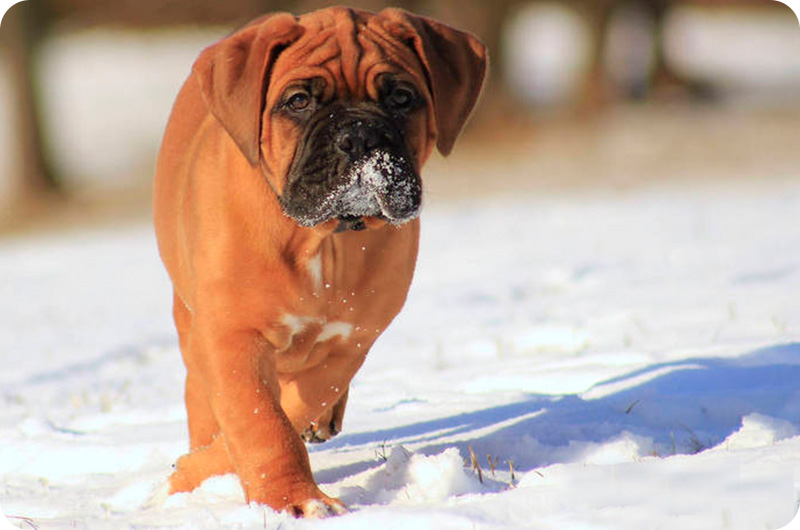 In addition to wrinkling, expect senior dogs to have thinner and more sensitive skin. While it doesn't always happen, skin thinning is normal and is an integral part of the aging process.

What Is a Wrinkly Dog Called?
Wrinkly dogs have different names as they come from different stocks or bloodlines. The most common wrinkly dog is the pug. Pugs are popular because their faces are short and squat, and they have expressions that are quite similar to small children. If you look at a pug's face, it can be overly curious or even anxious at times. Pugs are delightful as pets, and they are good with children, too. Pugs were selectively bred to remain relatively small even in adulthood so they can be carried around easily. Adult pugs are characterized as having deep facial wrinkles. However, they tend to have smooth bodies.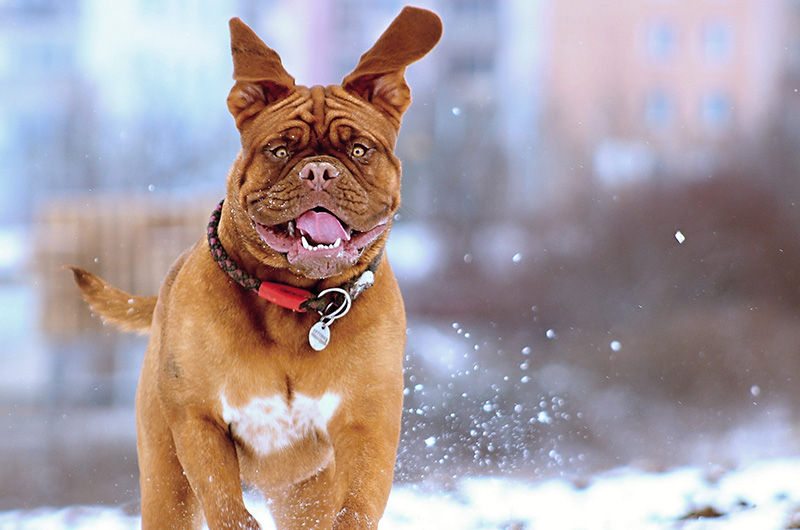 The Mastiff is another powerful wrinkly dog that is popular in the United States. Mastiffs can grow to become giant dogs, and as they grow older, the lines and skin on their faces tend to deepen and elongate, too. Mastiffs have been around since the dawn of civilization, as its ancestors have worked with ancient peoples like the Babylonians. Their strength and massive size also made them a favorite companion of infantry. Selective breeding emphasized their fierce and loyal nature, plus their stocky and robust build.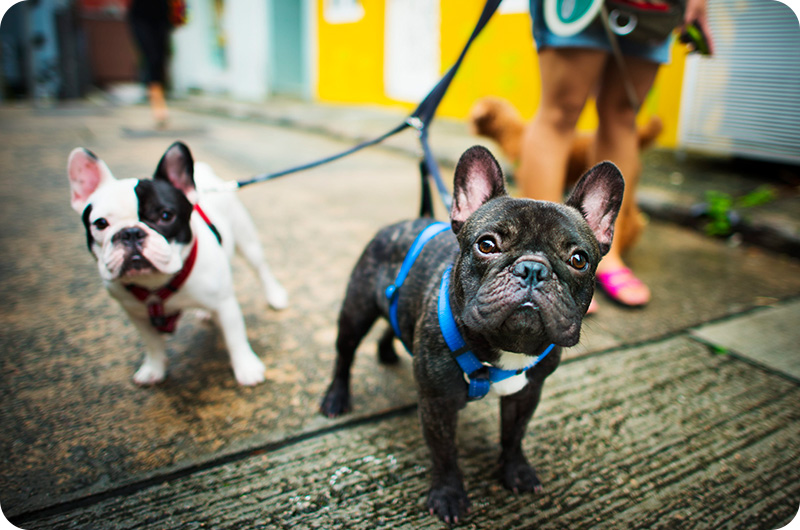 The French Bulldog is known for its exquisite facial profile and its smooth and short coat. The loose and smooth flaps on its face have landed it on the list of wrinkly dog breeds. The French Bulldog was selectively bred from an older bloodline in the nineteenth century, the English Bulldog. This breed became more popular during the Industrial Revolution.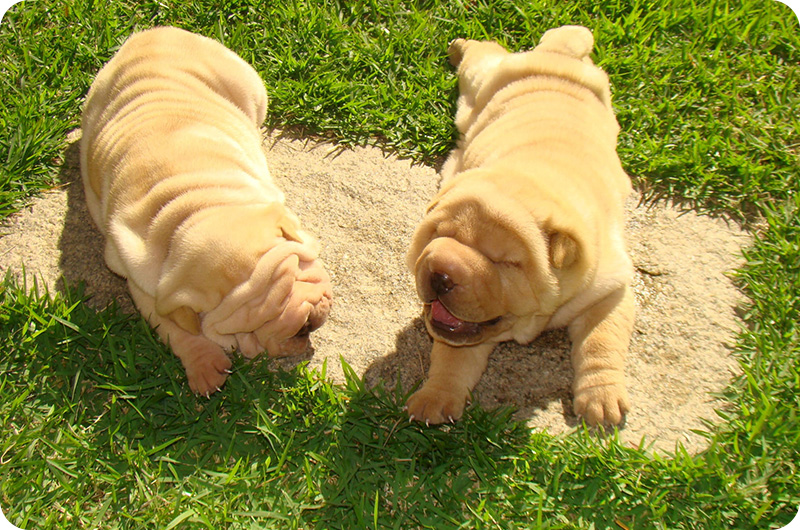 The Chinese Shar-Pei is probably the most popular wrinkly dog breed. This dog seems to age in reverse as it tends to be more wrinkled from puppyhood. The wrinkles begin to dissipate as the dog ages. Scientists who have taken a closer look at the Chinese Shar-Pei genes have discovered that a genetic abnormality causes the production of excess skin throughout its body. The deep flaps and wrinkles disappear. The dog grows into its loose skin.
One of the great things about the Chinese Shar-Pei is that it barely sheds its coat. This means this dog is best for households that have issues with shedding and allergies. Why not try your hand in caring for a wrinkly dog breed today?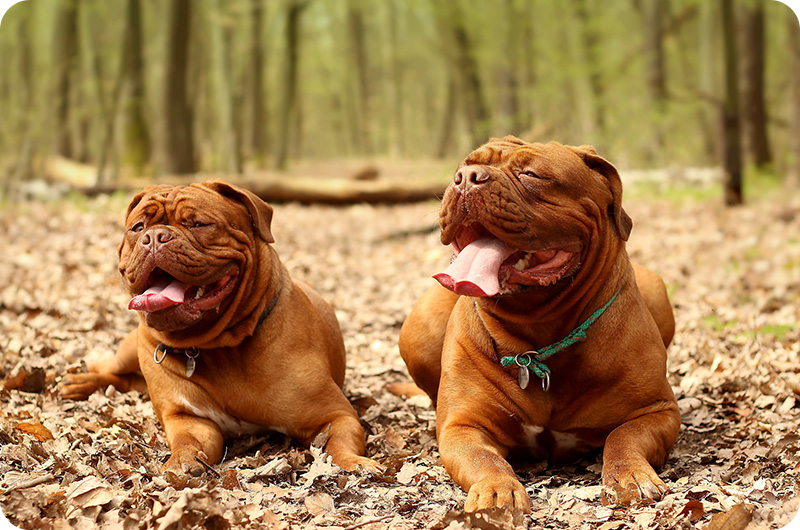 The Dogue de Bordeaux from France is related to the Mastiff. They're huge, mean-looking, and are also fiercely loyal. Historically, the Dogue de Bordeaux was selectively bred to help guard large manors and castles. The Dogue de Bordeaux body is muscular, and the head is almost disproportionally large compared to the body. The deep wrinkles on the face make this dog breed terrifying to look at if you are trespassing.

Why Are Shar Pei Dogs So Wrinkly?
Shar Pei Dogs is a Chinese dog breed known for having too wrinkly skin. The skin folds tend to be deep throughout the dog's body, not just the face. The deep, wrinkly skin makes the Shar-Pei Dog a most desirable dog breed for people who prefer wrinkly pets.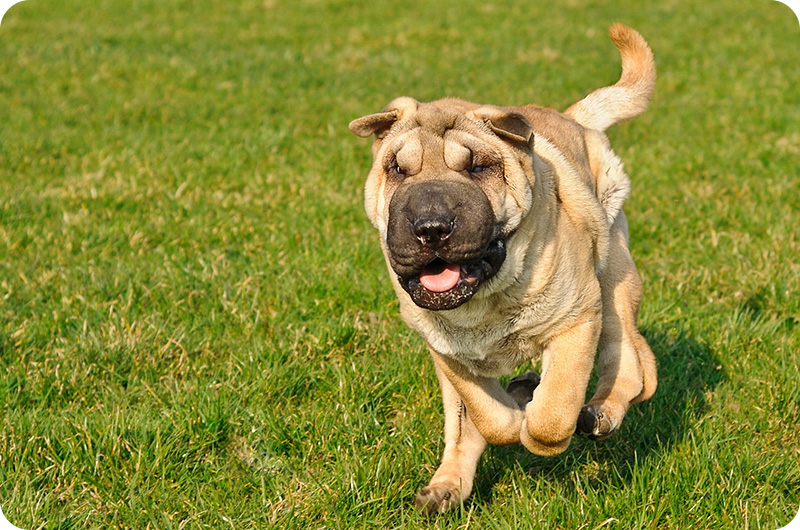 The Shar-Pei is one of the oldest dog bloodlines. In Chinese culture, it is believed that the 'scowling face' of the Shar-Pei can drive off evil spirits or demons. The skin flaps might be admirable, but they are not exceptionally functional, and if you don't take care of the Shar Pei's skin, it can suffer from skin irritation and other disorders.
The wrinkles of the Shar Pie have to be conscientiously wiped down daily to ensure that the dog's skin remains healthy from puppyhood to adulthood. Senior dogs tend to develop skin conditions (much like humans), and you must inspect your aging Shar Pei's skin more closely at this point in its life.

Next on your reading list: