The idea of rare dog breeds often attracts the interest of dog lovers everywhere. How would it feel to have a rare breed at home, one that doesn't even exist for thousands of miles, around? While we can't all get rare dog breeds, it's always a good idea to be aware of their origins to understand better how many domestic dog breeds evolved through the ages.
The rarest dog breeds in the world are often from the oldest bloodlines dating back centuries. There's a reason why many dog breeds no longer exist today – their bloodlines are so old that many of them were just bred out of existence.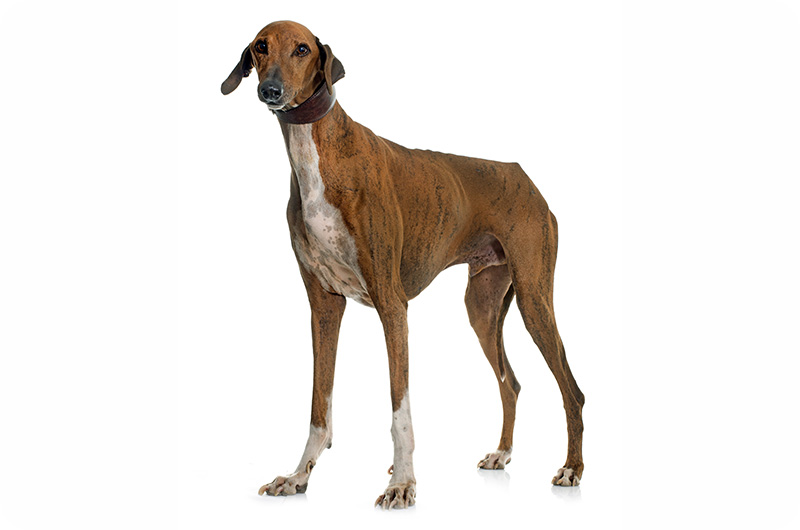 The most beautiful, rare dog breeds, including rare large dog breeds and rare small dog breeds, are sought after by professional dog breeders and owners for their unique traits and grace. For example, the Azawakh from Africa is extremely long-legged and has one of the most streamlined bodies found in dogs.
The Azawakh is also considered a "sighthound" by the nomads that took care of this breed. In terms of characteristics, the Azawakh is also incredibly shy around people it doesn't know and behaves almost like a cat and not a canine. Such as a fascinating breed, like the other rare breeds we're covering today.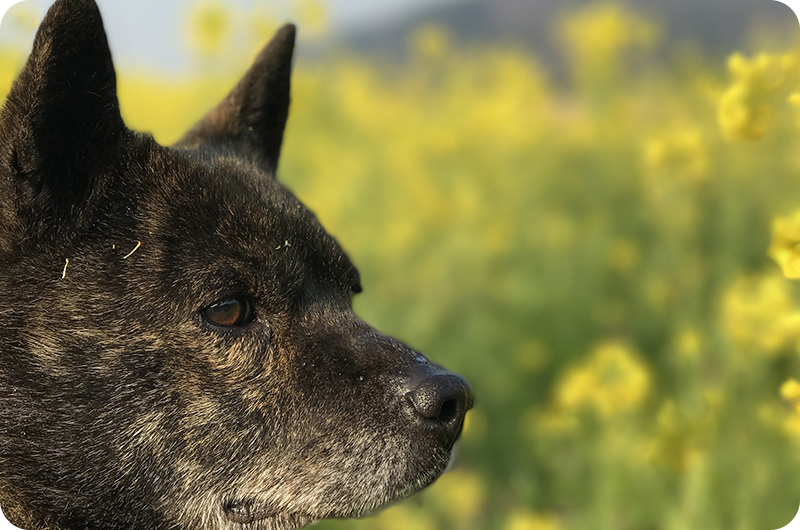 What Is the Rarest Dog Breed in The World 2020?
Based on the survey of top dog channels on the Web, there appears to be a consensus that one of Japan's national treasures, the Kai Ken, holds the title of being the world's rarest dog breed in 2020. The Kai Ken, also called the Tora Inu, one of only six native Japanese dog breeds that have specifically evolved in the country.
The Kai Ken stands at an average of 22 inches (for the males), while the females are slightly smaller at 20 inches upon adulthood. The characteristic of this breed is the wedge-shaped head. The tail may be erect and curled.

The dog holds its tail at a sickle position. The Kai Ken isn't just pretty to look at: its entire body should exhibit features that show that it has evolved primarily to dwell in icy and mountainous regions. The black Kai Ken is called Kuro-Tora, while the ones with a reddish coat are called Aka-Tora. Kai Kens that are somehow between black and red is termed Chu-Tora.
Kai Ken puppies are born with solid-colored coats. The brindle develops later on in life. The Kai Ken has a rather harsh coat that has tiger stripes.
It may take up to half a decade before the full striped pattern of the Kai Ken fully emerge. So, if you do see a Kai Ken in Japan and its harsh-looking coat is fully colored, you're looking at a Kai Ken that is at least five years old.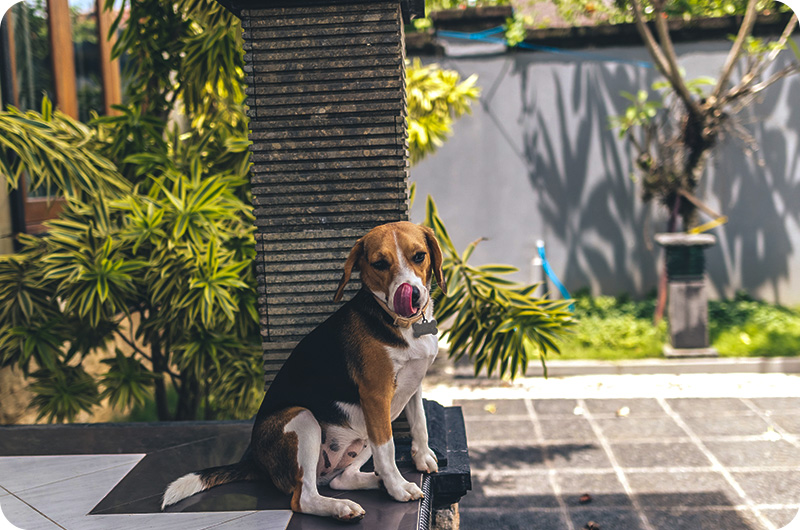 What Is the Rarest Dog Breed in the US?
According to AKC data, the rarest dog breed in the United States is the English Foxhound. This dog breed is originally from the UK. It first rose to prominence during the time of King Henry VIII.
The AKC describes the English Foxhound as an agile galloping dog breed with plenty of stamina. The back of this dog breed is substantially level, too.
The chest area has substantial girth as well, sometimes measuring as much as 31 inches in adulthood. The massive chest girth ensures the unabated growth of powerful lungs, which this breed uses for agile movement. The English Foxhound was selectively bred for its power and agility, which are both useful for hunting.

From the perspective of dog breeders, the English Foxhound is everything a dog should aspire to be. It holds itself in dignity, it is naturally powerful, intelligent, and skilled, and it has no issues with accompanying its owner for an entire day of hunting. It is always ready to respond to its master's call, and it is built for the hunt and the kill, too.
Keep in mind that the English Foxhound was not meant to be kept as a house pet. It can be, but its boundless energy as a hunting dog means you have to train it well and exercise it, so it doesn't act like a coiled spring.
There's a reason why dogs have certain classifications. Their classifications are built deep into their DNAs. When we say that a breed is a hunting dog, we mean that the dog instinctually will awaken with a desire to hunt alongside humans because that's how their entire bloodline was conditioned for hundreds of years.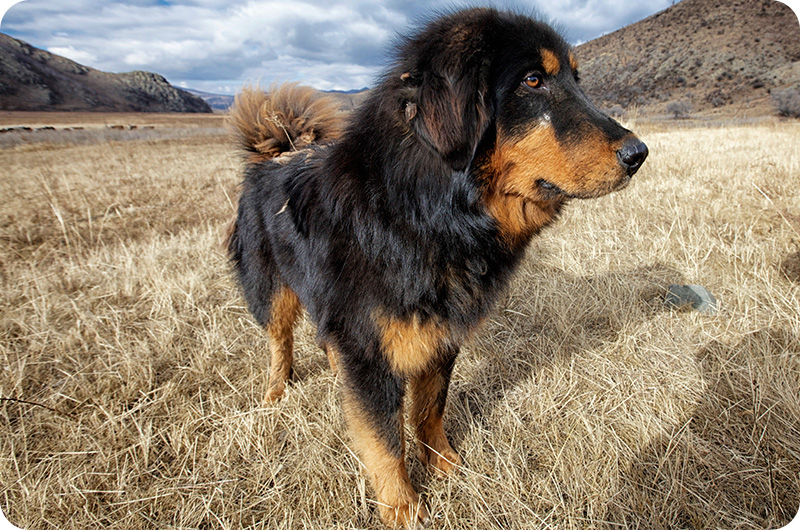 What Is the Most Expensive Dog?
Current reports indicate that finely bred Tibetan Mastiffs are among the most expensive dogs in the world. A recent sale of a high-quality puppy from this breed clocked in at $2 million. Tibetan Mastiffs are held in high regard in Mainland China, and their cult status rivals that of the giant panda. Locals believe that Tibetan Mastiffs have "lion's blood."
Of course, the price of a dog would be tied to the stud and female dog and the bloodline of the two. High-quality bloodlines with perfect documentation will fetch high prices no matter what. And while the price appears to be excessive, no price is too high for people who are dedicated to certain dog breeds.

Out of great circles, other dogs also fetch amazing prices in the United States. One of the more unique dog breeds for being in the pricey range is the Afghan Hound. The Afghan Hound costs around $7000. In the long term, maintaining one might also be costly. An Afghan Hound can live up to 14 years. The Pharaoh Hound is even more expensive at $7500.
This lean, smooth-haired breed originates from the Maltese Islands, and they are traditionally trained to hunt down rabbits. However, they are susceptible to different situations that can trigger stress, so they have to be cared for properly. The Dugo Argentino is also pricey at $8000. However, this muscular dog is banned in the United Kingdom and is not allowed in the states of New York and Colorado.
Next on your reading list: