A retractable dog leash is essential if you want to have an easier time training your dog. Leading and walking your dog becomes easier if you have a firm grip on your pet while walking. Leashes also prevent risky incidents when you bring your dog out for a walk or if you want your dog to enjoy a stroll at the park.
Ideally, it would help if you used a leash that suits your dog's size and weight. Today, we bring you awesome leashes that will withstand the test of time. If you want only the best retractable dog leash for your beloved furry friend, check out our end-year review of the most awesome leashes on Amazon.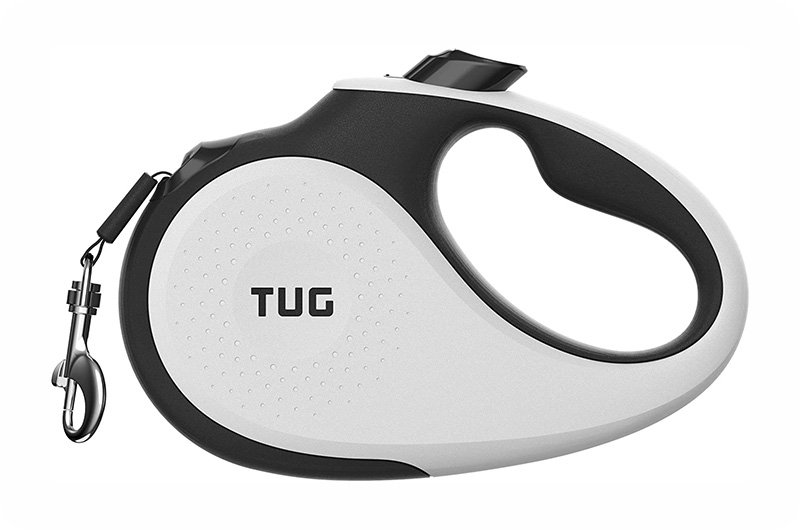 The Tug 360° is an awesome addition to any leash collection for smaller dogs. The Tug 360° was designed to withstand smaller breeds of no more than 35 pounds. If you have a bigger dog, purchase either the medium or large variants.
The medium Tug 360° can handle weights of up to 55 pounds, while the large one can hold up to 110 pounds. Each leash roll measures 16 feet (this is a long dog leash!) and has a fast lock and unlock feature to ensure full control while you are out walking with your pup. The handle is also smooth and ergonomic to reduce grip fatigue and muscular strain. The internal coiling mechanism is stable and ensures long life and continuous use without buckling or breaking.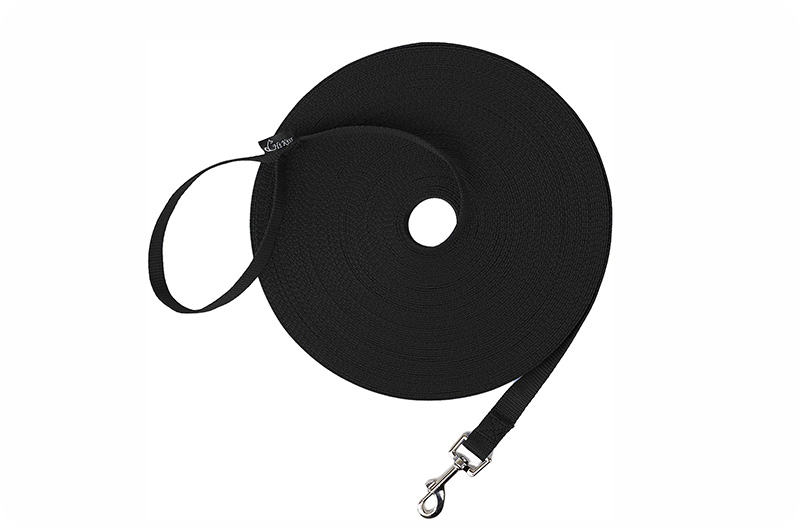 The Hi Kiss Agility Lead is made of nylon and extends to up to 100 feet, depending on the model. The shortest model is 15 feet. Other models provide 20, 30, 50, and 100 feet of leash. This leash also comes in eight colors, from black to green to red. Pick the best color to match your other gear while training your puppy. This leash is designed for a variety of scenarios, from camping to recall training. Nylon is a tough material that will withstand repeated torsion and stretching. Never worry about your leash suddenly splitting and tearing during training again, even if you are handling larger breeds.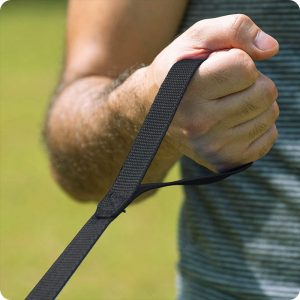 The end of the leash is equipped with a swivel head that has been nickel-plated to prevent corrosion and rust, ensuring longer years of use.
Twisting won't be a problem either because the swivel head takes care of your dog's many movements 360° – all the way.
Customers who have purchased from the Hi Kiss brand say the same thing: that the nylon cord is incredibly durable. One customer stated that two hundred pounds of force couldn't even stretch the cord.
That's how solid and powerful the construction of the nylon is. Another customer bought a pink one for her Yorkie and said that the length was excellent, and her pet was able to frolic outdoors with all ease while she was able to keep control.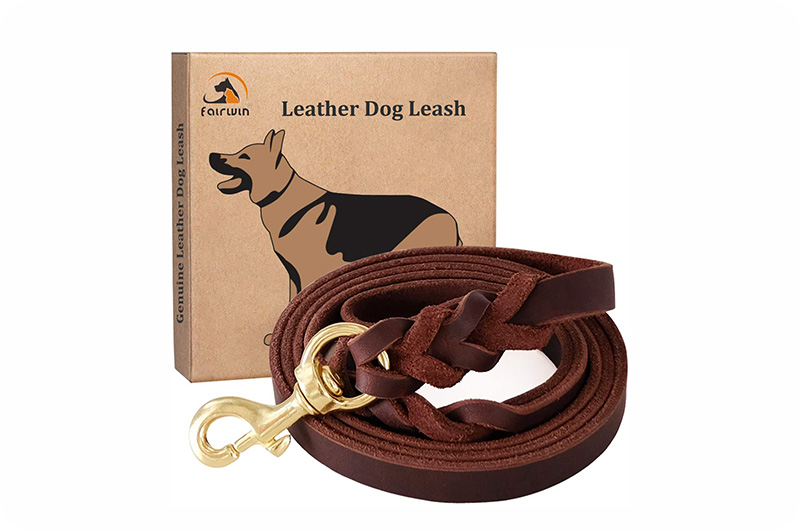 If nothing else but the leather will do, pick the Fairwin Braided Leather Cord Leash. Leather has natural dignity, and in terms of aesthetics, nothing quite compares to genuine leather. The great thing about the Fairwin leather cord leash is that it was designed to handle larger dogs' immense weight and loads.
Medium dogs and larger working dogs are not a problem, and chewing won't damage the leash. This leash comes in four sizes. The length of the leash is fixed at 5'6", but the leather changes' width depends on the size. The largest leash (XL) provides a full inch of thickness.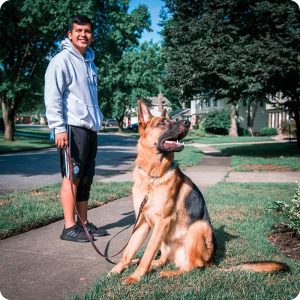 The manufacturer uses only genuine US leather for manufacturing the leashes. They also used pure copper for the casting, and the leather can withstand up to 500 pounds of tensile stress. Five hundred pounds is equivalent to a small car or half a regular car. That's how you know that these leashes are built to last. If you have a gargantuan dog at home that easily breaks metal chains and other leashes, it's time to upgrade your ware to a military-grade leather cord for added security during walks. High quality, genuine leather is almost impossible to break with mere pulling, and dogs are no match for it.
Customers who have bought the leather leash are happy with its durability and price. One user said that the leather provides a certain springiness that doesn't choke the dog when it suddenly bolts forward. In terms of handler comfort, the leather also feels better on the hands, and you can say goodbye to nylon leash burns because leather is smooth all the way. Dog owners with pets weighing 45-55 pounds regularly buy this type of leash.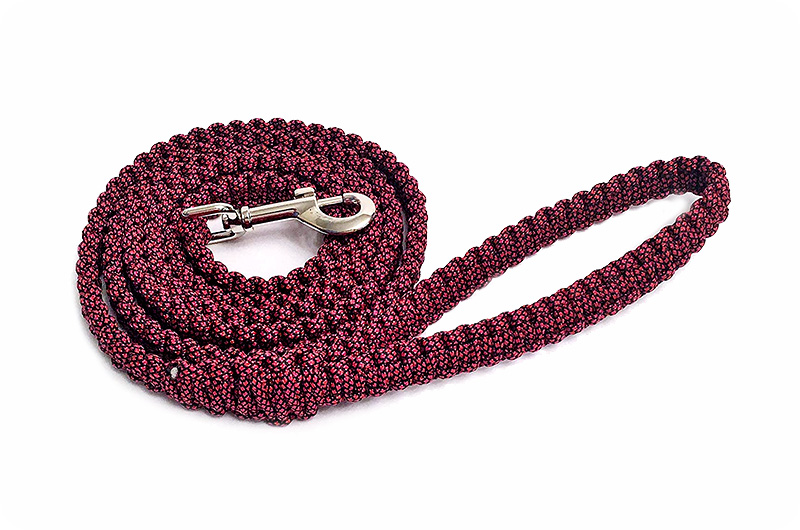 Paracords are one of the toughest and most versatile designs around. In addition to being able to hold immense weights and dominate tensile tensions, paracords can also be used to save your life in times of emergencies. Buy two or more and keep the spares nearby – just in case. Paracords are easy on the hand as well and will not strain your palm or fingers. It has a powerful metal clip at the tip that will prevent separation from your dog's collar. This paracord leash provides exactly six feet of length, and the manufacturer states that this is just the right length for most dogs.
Customers who purchased the Wag & Fetch paracord leash are satisfied with its durability. One customer said that it is longer than your average non-retractable leash because it measures six feet, not 5'6" or anything like that. Customers with bigger dogs purchased this product. The dogs weigh 110 pounds and above, and the paracord leash performed perfectly even with intense weight and stress. This is truly a good investment, and you won't have issues with it suddenly breaking or snapping.
However, keep in mind that this leash is not chew-proof, and it should be stowed away when not in use. It was not meant to withstand constant chewing.


Next on your reading list: