Germany has contributed many good dog breeds throughout the centuries. You might be surprised that many of the popular dog breeds found throughout the world originated from this part of Europe.
Today, we're going to explore the major German dog breeds, as well as their characteristics. We have them all in today's definitive review, from large German dog breeds to top German dog breeds.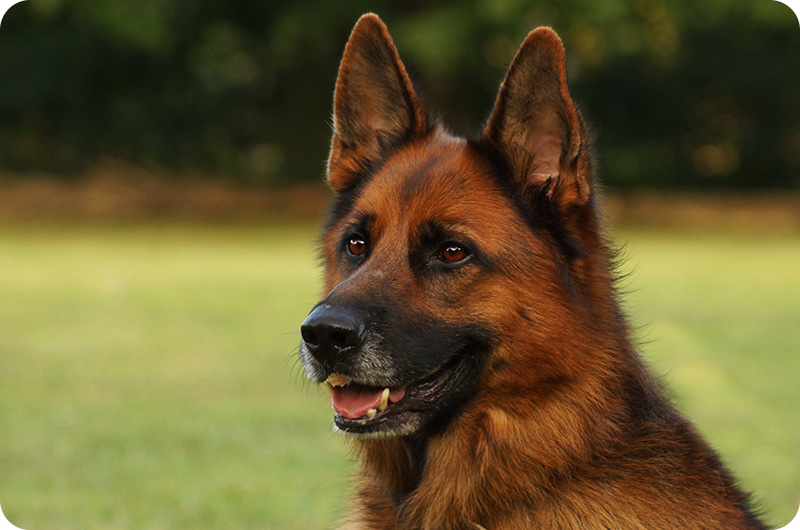 Which Dog Breed Originated in Germany?
The following dog breeds all originate from Germany:
German Spitz Dog

German Shepherd

Weimaraner

Doberman

Great Dane

Dachshund

Miniature Pinscher

Schnauzer

Rottweiler

Boxer

Pomeranian
Germany is one of the most successful dog-exporting countries in the world. The country has produced more than forty dog breeds that have all been exported to other countries, and nearly all German dogs have reached the cult status where they have been exported. Additionally, German dogs fit different niches, and the dogs do well in almost any climate imaginable.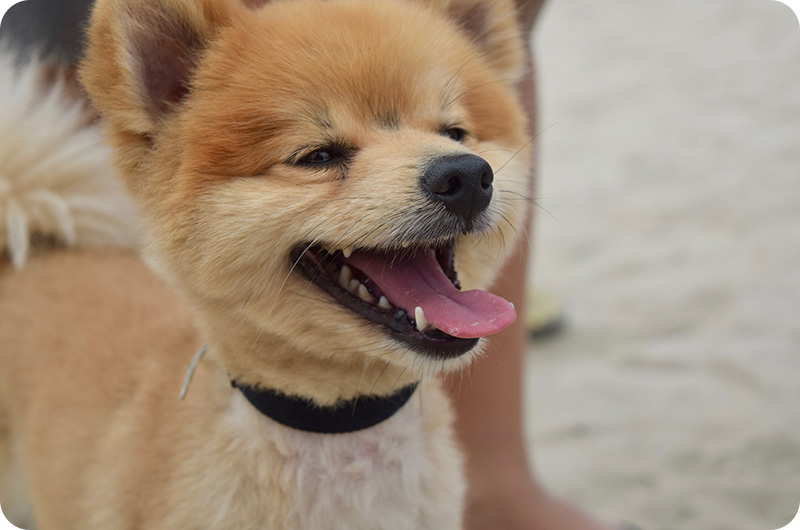 A case in point would be the Pomeranian, which can be found in every country globally, from the tropics to the temperate countries.
The Boxer is a crowd-pleaser, and you can find Boxers in every state in the US. This gentle giant can grow up to 25" in height and can live up to twelve years. While the Boxer is classified as a working dog, it is often trained as a guard dog. Nowadays, however, the Boxer can be found in other dog breeds guarding homes and acting as companions to families. Note that Boxers are very physical animals, meaning they have a lot of energy to expend per day. They need to burn off the energy so they can be mellow enough to be excellent companions at home.
The German Spitz is another crowd favorite. This breed is lovable and loyal and is often called "the small guard dog" because of its stature. The German Spitz also has a decent level of loyalty to its master, and it doesn't care where you live, as long as it is with its master. The German Spitz is not sensitive to weather and is physically robust with minimal health issues as well.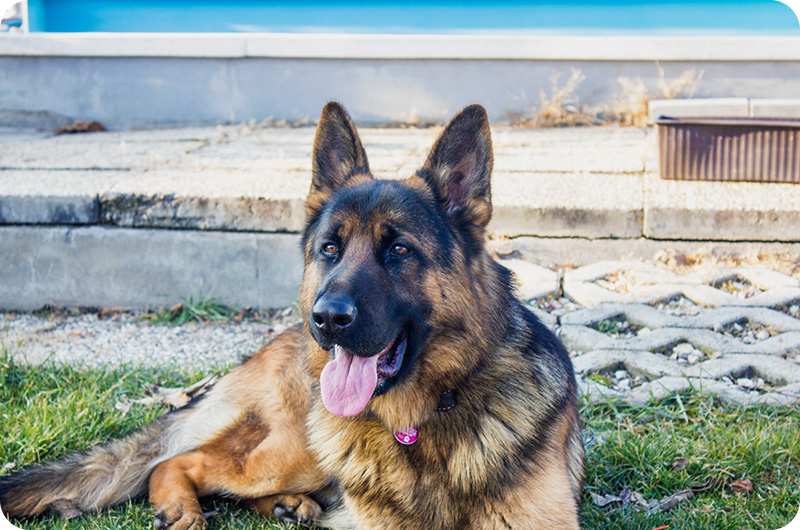 What Is the Most Popular Dog in Germany?
The German Shepherd is still, hands down, the most popular dog breed from Germany. The German Shepherd ranks a strong number two according to the American Kennel Club (out of 196 recognized breeds or pedigrees). Males can grow to a height of 26 inches, while the adult females grow to an average of 22" to 24". A fully grown German Shepherd will weigh at least 65 pounds and top the scales at 90+ pounds if well-built.
The females are slightly lighter at 50 to 70 pounds. Since this is a large breed, the lifespan is only average at seven to ten years. German Shepherds are classified as herding dogs. Herding dogs are also working dogs. They are naturally agile, large, and have a strong, muscular build that persists to their senior years.
German Shepherds are also naturally intelligent dogs, and they are courageous, confident, and incredibly loyal to their handlers. These are the sterling qualities that have made German Shepherds a favorite of law enforcement agencies worldwide. This dog is a delight to be around and does well as a house pet, too. The German Shepherd will use all its cunning and agility to protect the home and everyone in it.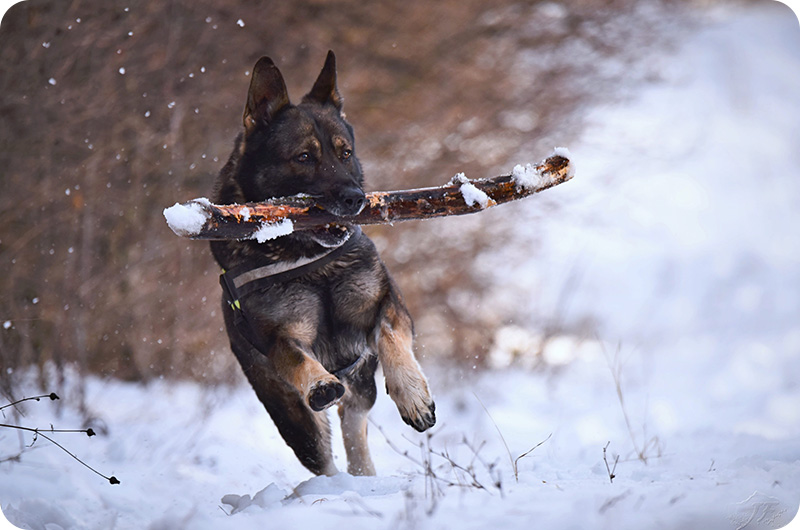 What Is the Largest Breed of German Shepherd?
Among the many subtypes of the German Shepherd line, one breed stands out in terms of girth and height, and that is King Shepherd.
The King Shepherds has an imposing presence, and for a good reason – it is much larger than your average German Shepherd. King Shepherd is the product of cross breeding a Shiloh Shepherd and a regular German Shepherd.
Compared to an average German Shepherd, this mammoth Shepherd stands at least 25″ upon full maturity, and they keep growing – up to a staggering 31″. Comparatively speaking, their shoulders reach the same height as Great Pyrenees and other hulking shepherd dogs.
This is a proper "hybrid" Shepherd that combines the best traits of the two breeds. Despite having German origins, King Shepherd was developed by two Americans – David Burkheimer and Shelley Watts-Cross.

This hybrid giant's genetic pool also includes the Great Pyrenees and Alaskan Malamutes from both US and European stocks. The first official breed club was established in 1995.
What made people fall in love with this hybrid was its intense loyalty, focus, and intelligence. Of course, this giant's size was just a bonus compared to the rest of what it can offer dog owners. King Shepherds is much heavier than regular German Shepherds as they can weigh 130 pounds to a staggering 150 pounds.
That's nearly double the weight of regular Shepherds. King Shepherd, despite its hybrid origins, still shares a familial lineage with Anatolian Shepherds, Australian Shepherds, Shetland Sheepdogs, etc.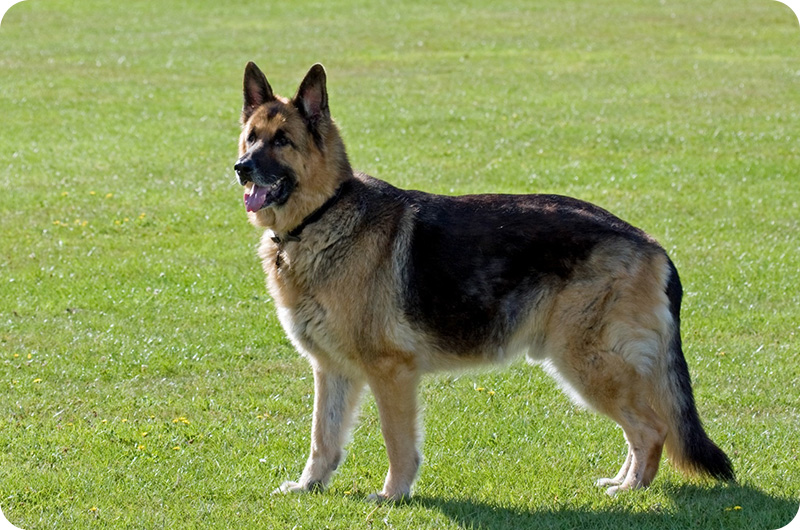 Which German Shepherd Breed Is Best?
If we're talking about shepherd breeds in general, the answer is a toss between the average German Shepherd and the Dutch Shepherd. We base our recommendation based on the intelligence and herding capabilities of the Australian Shepherd. Also, Bluey, the oldest recorded dog globally, is an Australian Shepherd and lived to almost 30 years old in human years. Very few large breeds can beat the longevity of the Dutch Shepherd.
If you plan to acquire an Australian Shepherd for herding work specifically, early training is necessary to ensure good results. Dutch Shepherds have a leaner build than German Shepherds, clocking in at 32 kilograms at most, compared to the German Shepherds 40 kilograms.
They also live longer. The average lifespan of the Dutch Shepherd is twelve to fifteen years old, while German Shepherds live for nine years to a maximum of thirteen years only. Both Shepherd breeds are recognized by numerous dog clubs and organizations in North America and the European Union.

Next on your reading list: