If you have ever wanted to have a genuine Chinese dog, you're in for a treat. We're going to talk about various dog breeds attributed to China or have been verified to have come from the mainland. This is your essential guide to the Chinese dog from popular Chinese dog breeds to the Chinese Chongqing dog.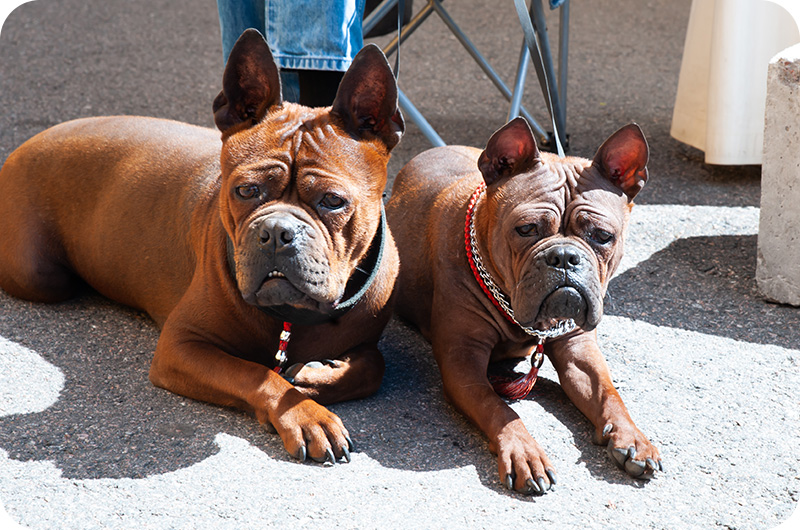 What Breed of Dogs Come from China?
Below are popular Chinese dog breeds that are gaining increased attention globally over the years:
Chinese Imperial Dog – The Chinese Imperial Dog is a controversial dog breed because the American Kennel Club formally recognizes it. Many breeders also state that it is merely a "fad" and is the result of selective breeding of the Shih Tzu in the past half-century. The Chinese Imperial Dog is a long-haired breed that normally stands under nine inches. It is a family-friendly dog that fares well with slightly older kids or younger kids who know how to handle very small dog breeds.
Chinese Chongqing Dog – The Chinese Chongqing Dog is a very old bloodline that originates from the Sichuan and Chongqing regions in the mainland. The Chinese Chongqing Dog was originally bred for guarding livestock, and it also has success in being trained to hunt. Due to the SARS outbreak years ago, the Chinese Chongqing Dog's massive culling occurred, and they have become as rare as the giant panda now.
Shar-Pei – The Shar-Pei is known for its incredible skin rolls that make it look like a cuddly stuffed toy. In ancient China, the Shar-Pei used to guard the tombs of nobility. At one point, they were also bred for dog fights. Today, however, they no longer suffer from these scenarios, and they are just lovable pets. The numerous skin rolls are caused by a gene that causes additional skin to form, especially in the dog's younger years. The rolls will eventually minimize upon adulthood as the dogs grow into their excess skin.
Chow Chow – Another hulking breed, the Chow Chow, was originally bred as a guard dog. It was a mainstay in Chinese monasteries and was also used for protecting valuable herds. Unlike many other dogs, the Chow Chow has a black and blue tongue, making it even more unique among the many Chinese dog breeds. Despite its appearance, the Chow Chow is a dominant or alpha dog and should not be handled by first-time dog owners, especially if you have kids in the house. Like the Tibetan Mastiff, the Chow Chow is an intelligent working dog that respects its owner first before it can follow commands properly.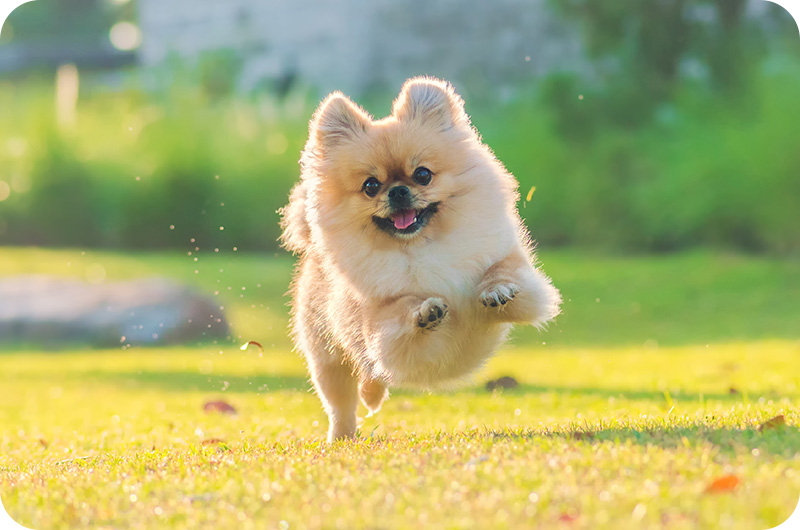 What Is the Most Popular Dog in China?
Based on overall popularity, the Pekingese dog breed would have to be the most popular in China. Despite its size, the Pekingese is not a kid's dog as it is dominant and has small dog syndrome. Don't let this dissuade you, though. The Pekingese can also be fiercely loyal and well-bonded to its family. Also known as the lion dog because of its long, shiny mane, this dog breed used to be exclusive to the Chinese Imperial Palace.
During the Second Opium War, the Xianfang Emperor's palace was burned to the ground, but not before troops could evacuate five Pekingese dogs. The Pekingese was brought back to the United Kingdom. One of the dogs was offered to Queen Victoria and was subsequently called Looty.
The Pekingese is classified as a "companion dog," and they are revered because of their natural dignity and calm. Pekingese can be socialized to be friendly to guests. Small dogs need not be aggressive if they are trained earlier.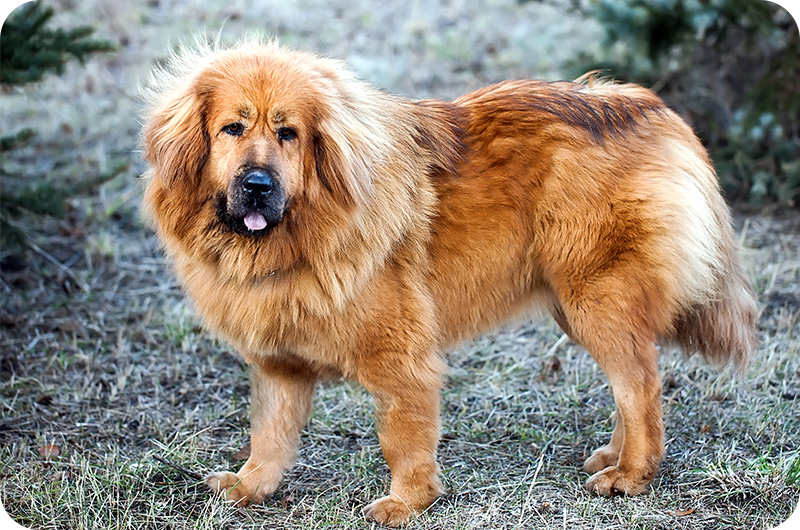 What Is the Biggest Dog in China?
The giant of the Chinese dog breeds is undoubtedly the Tibetan Mastiff. This breed stands at a height of 26 inches (minimum).
Male Tibetan Mastiffs can weigh as much as 150 pounds, while the females can grow to 120 pounds. This dog breed can live up to ten to twelve years, with excellent care. The Tibetan Mastiff is classified as a working dog, and this hulking giant has been cared for all these centuries because of its loyalty and hulking presence.
Any burglar who meets a full-grown Tibetan Mastiff will likely leave without taking any chances with those muscular shoulders and jowls. Despite their size, the Tibetan Mastiff can be gentle even to the smallest kids, as they are loyal to their owners. Tibetan Mastiffs would do what it takes to please their handlers and owners.

Another interesting fact about the Tibetan Mastiff is because they are already highly intelligent; they may not respond 100% to traditional obedience training methods. In short, the Tibetan Mastiff has to respect the owner or whoever is commanding before it will repeat a command. It will not repeat something it already knows – it will have almost no motivation to do that.
Obedience trainers know that this dog breed may perform well during training and then forget everything afterward after being brought home. Always keep a leash on your Tibetan Mastiff if you are taking it out for a walk.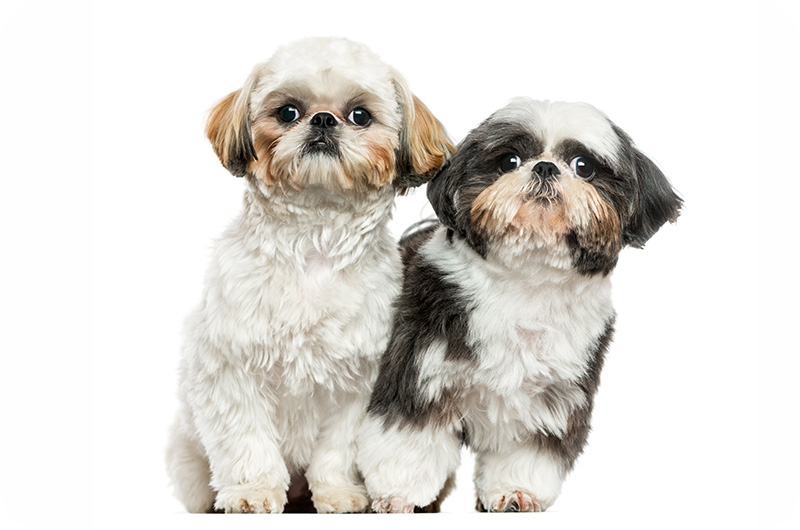 Do Imperial Shih Tzus Have Health Problems?
Shih Tzus are often afflicted with health conditions that are common to smaller breeds. For instance, the Shih Tzu has a small oral cavity, so the teeth often suffer from misalignment. There may also be some missing teeth.
Shih Tzus also struggle to breathe most of the time, and you will notice that they snuffle and wheeze a lot. Luxating patella's also cause their knees to become misaligned rather quickly, so rough housing a Shih Tzu is not recommended. They are not made for intense physical activity.
The eyes of toy breeds also protrude more than the average dog, and their eyeballs can be injured this way. Renal dysplasia is also an issue in some Shih Tzu, so your vet will likely check your dog's kidney function regularly. Young Shih Tzus need to be monitored closely. Signs of excessive thirst may be a sign that they don't have the same healthy kidneys. 
Next on your reading list: