Large dogs cannot use the stairs for several reasons. Learning the basics of carrying a dog will prevent your dog from being immobile in a single area of your home. You can also use special devices like lift harnesses to improve your carrying capacity.
How to Carry a Large Dog Down Stairs?
For a family that has several staircases, your canine pet might have difficulties on it. Stairs and ladders are a struggle every dog reaches for particular reasons. After a while, pet owners may observe that their dog is not enthusiastic about climbing downstairs anymore. Dog's unwantedness to go upstairs can be due to psychological issues, trauma, injury, vision loss, sickness, age, and weight.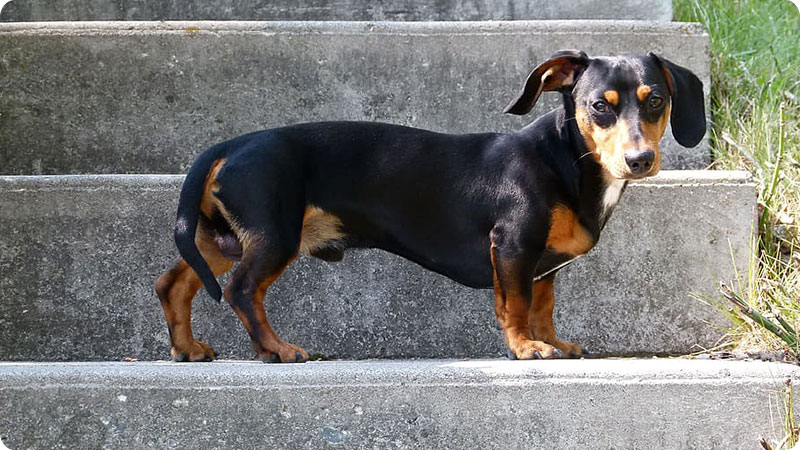 Aside from dogs with short legs, larger dog breeds can also experience difficulty using the family stairs. Due to their distinctive weight, larger dogs may turn unwilling to go downstairs. Knowing the proper carrying method is essential for large dog owners to avoid situations that your dog will remain in a single position.
Staircases are not dangerous for large dogs, given that they are adequately trained to use them safely. Dogs are naturally cautious, and they will not respond to going places that are peculiar to them. If your dog is in good built and can still be trained to use the staircase—give yourself ample time and effort to train your dog.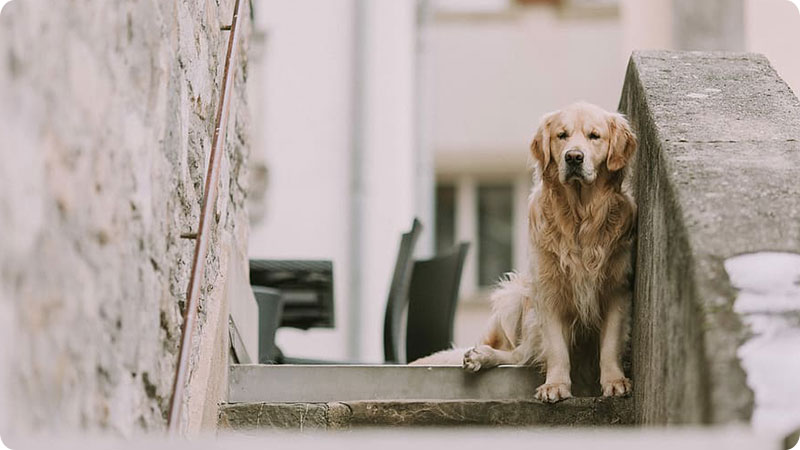 How Do I Get My Large Dog to Go Down Stairs?
Large dogs are great companions. Due to its size, they can provide a cushion to wrap it around your body. They can also be trained to become the perfect guard dogs for you and your family. However, some things may be difficult for them because of their size, especially if you have a packed room and a couple of stairs to work with.
One way to get your large dog from moving upstairs is through proper training. This is suitable for large dog breeds that are mature enough (but not old or sick). Make your dog feel comfortable using the stairs by luring them with dog treats and other positive reinforcement. Remind your dog not to run towards the stairs to prevent unwanted incidents such as falling and injuries.
If your dog is in pain or already in its old age, using a suitable harness is recommended. This will provide support to the owner and the canine without straining the dog further. Lifts are also used to reduce the strain from the dog's owner from carrying a large doggy.

Before you let your dog use the staircase alone, make sure that it is tidy and free from obstacles. Toys and other objects can make your dog tumble and fall. Slippery stairs are not only dangerous for humans—but for pets, too. Placing adhesive carpets will create enough friction and cushion for improved staircase climbing.
Using ramps are also an excellent option for dogs who cannot use the stairs anymore. Ramps have a more accessible slope for your furry companion. The use of ramps as an alternative of staircases is introduced in modern home design. Aside from its lesser required effort, it can also quickly fit in wheeled equipment like dressers and wheelchairs instead of lifting it.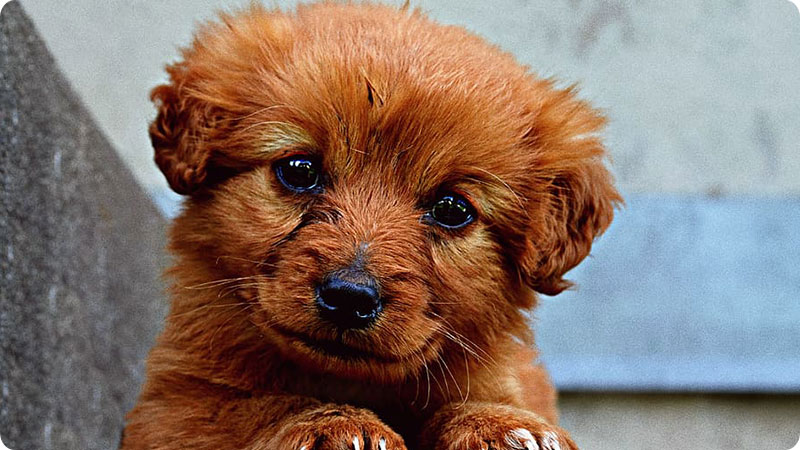 Can Big Dogs Walk Down Stairs?
While stairs and ladders can be utilized as a good workout routine for your active large dogs, they can be their weak point. If your puppy only encountered stairs for the first time, it can be not very comforting for your pet to walk through. Aging large dogs also have weakened hips and eyesight, making climbing an arduous task to deal with.
Healthy large dogs are not always beneficial for your canine pet. If used regularly, they can experience hip problems due to their relatively large size and weight. Puppies with short limbs are also not recommended to climb tasks since their bodies are not yet adapted to this taxing task. For dogs to climb stairs ideally, they need to have toned, long feet that can carry their body weight as they rise.

If your large dog is already aging, they shouldn't use the large stairs anymore. Staircase climbing can result in joint inflammation caused by their old cartilages. They are also prone to injuries like breaking their leg and hip area. A large dog falling off staircases may also be life-threatening, most especially if they receive blunt trauma on their head area.
Having a large dog requires strength and the capacity to lift heavy pets. Using your hand alone is not recommended since you can crush your dog's stomach area—which can be extremely sensitive. A handmade lift harness can be used for a meanwhile since the materials used are not sturdy enough to last long.
Several manufacturers make heavy-duty harnesses made with durable materials. Tightly-bonded fabric and metal support are used to provide a durable yet comfortable cushion to lift your dog correctly. Raising your dog using the harness can reduce the strain on your dog's leg area. If your large dog can still move its leg, using a durable harness will be a lot easier since the dog will provide the necessary locomotion.
Why Is My Dog Having Trouble Going Down Stairs?
Indoor and outdoor stairs can pose a potential danger for some dog breeds and owners. The use of stairs can be challenging for several reasons. Below are four primary cases when staircases can be troublesome for your furry pet:
Small dog breeds that have genetically physiological issues cannot use the stairs at all. This is because their limbs, spines, and legs are not constructed for stair climbing. If attempted, it can lead to severe and painful injury to your pet.
Dogs that have issues in muscles and bones may or may not use the stairs effectively. In addition, older large dogs may develop arthritis in their joints, making this task painful than usual.
Injured dogs may not also use the stairs since it can aggravate their situation further. Additionally, pulled muscles, lacerated paws, and post-operation injuries will limit your dog's activities, such as climbing the stairs.
Dogs of old age have decreased vision and locomotion. This makes the climbing task harder than usual. If left unsupervised, your senior dog may occur several complications, including sprains, injuries, blunt trauma, broken bones, and even psychological fear.

Next on your reading list: