Are you thinking of putting a dog to sleep with Benadryl? If you are, you are probably also anxious after reading other people on forums, saying that "Benadryl killed my dog." So how much Benadryl for a dog is truly safe? Or is it safe at all? And can Benadryl kill a dog?
How Much Benadryl Can I Give My Dog? How much liquid Benadryl can I give my dog?
Regardless of Benadryl's form, you must always consult with a veterinarian before giving any animal medication, including 'common' medication like Benadryl. Benadryl is diphenhydramine, and yes, vets administer this drug on dogs, whether in the clinic, hospital or during routine house calls. Benadryl has several common uses.
The first everyday use is easing canine anxiety. Second, Benadryl is administered to reduce the symptoms of insect stings (including bee stings). And finally, Benadryl can be administered to a dog if the dog needs to calm down and get some sleep.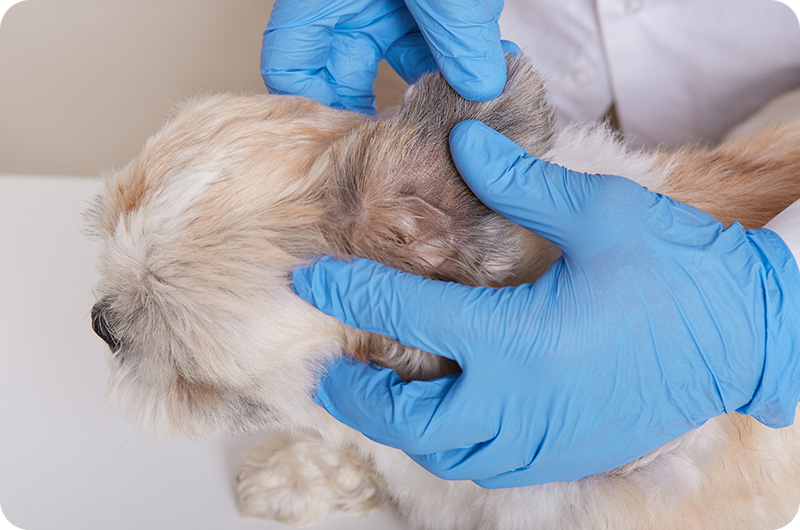 Like all other drugs, administering Benadryl is not a simple matter. For one, if your dog is already taking other medication, then medication like Benadryl can interact with these drugs and cause problems. This is why it's so important to consult with a professional veterinary service before making any decisions.
Let's talk about Benadryl's practical uses. We all know that dogs can have bouts of anxiety, depending on the situation.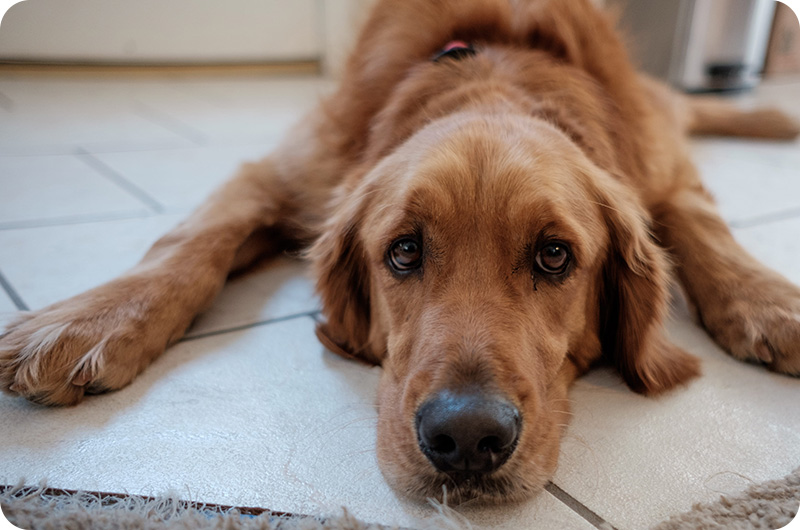 Sometimes it's about being left at home. Other times, dogs can get anxiety because they need to travel, and they need to stay in the car or a carrier. A lot of things can cause anxieties in dogs.
The key is to understand the cause of the anxiety and address it. When the anxiety becomes too severe and debilitating, veterinarians can administer drugs like Benadryl to soothe dogs' nerves. Benadryl has a sedating effect on cats and dogs, albeit a mild one, and is most useful in calming down a stressed animal. In other cases, veterinarians recommend using anxiety vests instead, or the use of pheromones to alter the behavior of stressed animals.
Benadryl can cause excitability more than sedation. When this happens, animals can become hyperactive, making the situation even more challenging for the dog owner.
When using Benadryl for anxiety, make sure that you test a minimal quantity first at home. The quantity of Benadryl will depend on the size and weight of the dog. Dog owners must learn the connection between weight and drug dosing in their pets.

Let's move on to allergies. All animals develop some allergy at some point in their lives. Insect stings can cause almost instantaneous allergic reactions because insect stings evolved to drive away animals and drive them away from nests, hives, and feeding territories.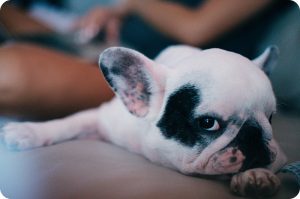 Benadryl can help counteract some of the milder symptoms associated with insect stings and allergies. Sometimes, a small Benadryl is also administered to counteract any adverse side effects associated with vaccination. Sometimes, shots can create a slight immune response in canines (this is normal), and to reduce the discomfort, a more proactive response is considered.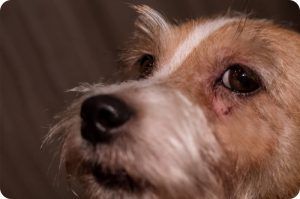 And finally, Benadryl can also be given to dogs and cast as supplementary medication during the treatment of certain viral and bacterial infections. For example, if the animal is suffering from an acute reaction that involves narrowing the airways or swelling of the facial region and the neck region, Benadryl can help reduce inflammation.
This drug has several contraindications, and it should be easy to identify if your dog has had regular checkups in the past. Contraindications are genuine safety risks that make certain drugs a terrible choice for puppies. Among the significant contraindications for the use of Benadryl include pregnancy, the presence of glaucoma (in any stage), cardiovascular anomalies and diseases, and hypotension/low blood pressure.  
What else can you accomplish with Benadryl? This drug can be generally used for the following conditions: anaphylactic reactions, bouts of sneezing, coughing, runny eyes and snouts, skin redness, inflammation and swelling, acute itching, and hives.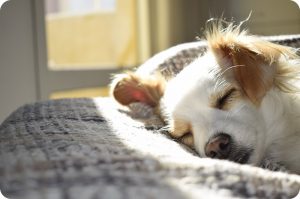 What's interesting about Benadryl is it can cause both humans and other animals' drowsiness. Drowsiness is one of Benadryl's significant side effects, which is why it is sometimes administered for anxious or hyperactive animals. The sedating effect of Benadryl can also reduce instances of motion sickness, especially during travel. Despite this drug's effectiveness, we highly recommend that you still seek your veterinarian's assistance before administering anything.

How Much Benadryl Can I Give to A 10-Pound Dog?
The general dosing for dogs is 1 mg of Benadryl per pound of body weight. Therefore, a ten-pound dog would require 10 mg of Benadryl. A 90-pound dog would need a much higher dose (90 mg). Keep in mind that these figures are only for general information.
We do not encourage dog owners to medicate their pets at home without professional guidance. Your vet would know how to treat your dog best. Let's wait for a professional to first evaluate your dog before doing anything. Your vet would tell you if it were safe to administer the drug to your pet later on, once a thorough checkup has been done.

How Much Benadryl Can I Give My Dog to Sleep?
If you are after the side effect of drowsiness and subsequent sleep, you have to administer the correct dosing to your dog to take advantage of the sedation side effect.
Assuming that you have already been given by your vet a go-ahead to administer Benadryl as an anti-anxiety aid, you can weight your dog and match the weight in pounds with the proper ratio of Benadryl. Remember: one pound of body weight equates to one milligram of Benadryl. There's no need to administer anything more substantial unless your vet advises you to do so.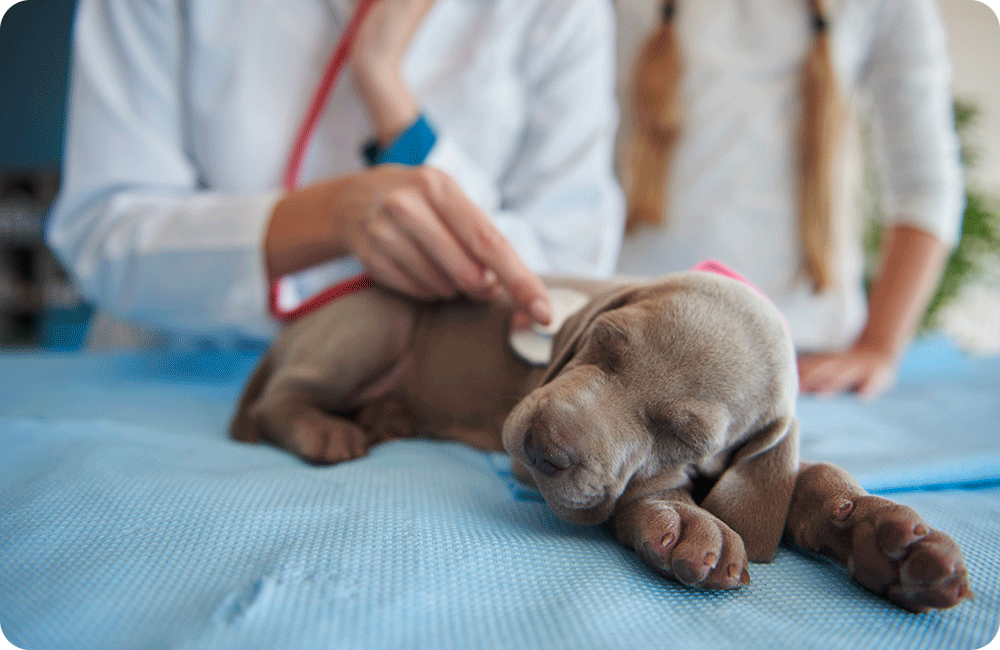 Next on your reading list: