Dog owners frequently ask: how to stop a dog from pooping in the house? It's also good for pet owners to know how many times a day should a dog poop, so they would know if there was something wrong with their pets at home. Today we will comb through the facts and determine the whys and how's of canine poop behavior.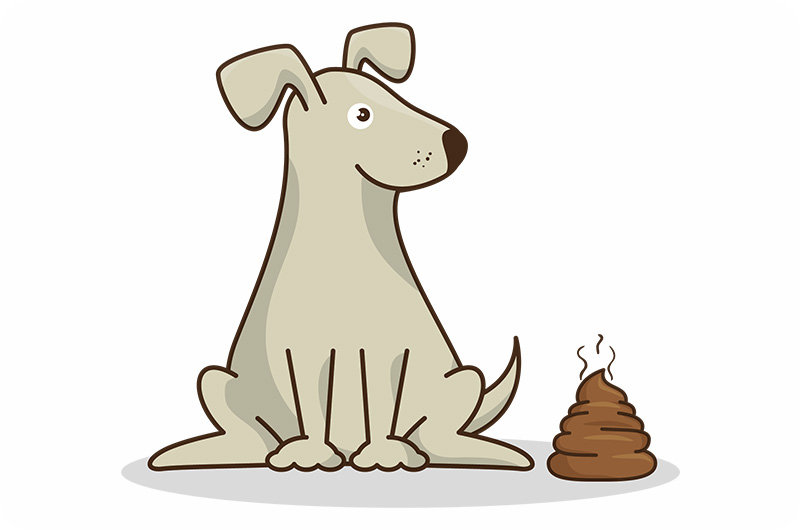 Why Is My Dog Suddenly Pooping in The House?
Dogs that are fully housetrained may still soil your home. There are many possible causes why a dog would suddenly forego going outside to pooping at home Does my dog have a favorite toy? 
Your dog may be stressed for a variety of reasons. Anxiety may also be playing a role in the sudden change in the behavior. When a dog suddenly shows a behavior change, you must get to the bottom of it before the behavior worsens. 

Some possible causes of change in a dog's pooping behavior include:
The presence of stress and stressors. Sudden changes in the dog's environment, such as a baby or a guest, can trigger stress. Anxiety is stressful, but it is often treated separately.


If the animal is extremely stressed and your reassurance is not working, it may be a good time to consult about the behavior change.




Unfortunately, animals rarely let humans on when they are in pain or experiencing a medical condition, so you need professional help if you think your dog has a condition that is causing it to poop uncontrollably indoors.

The environment outside may be too stimulating. Dogs are like humans in this respect. When we are in an environment that is too distracting or stimulating, we can't go.




Do you remember a time when you were outside all day, and you didn't feel the urge to go? You probably felt it the moment you stepped inside your house. This sometimes happens to dogs. Dogs have different temperaments, so we can't tell when the outside is too stimulating or 'just right' for dogs.

The dog is not getting enough time outdoors. Dogs can't 'go' on command. That's not how it works. A dog needs sufficient outdoor time to be able to poop. Perhaps you can extend your dog's outdoor time so it can be relaxed enough to do number two.

There is no routine. If you expect your dog to know when to poop according to your human schedule, then there may be something wrong with how you're training your dog.




If you want your dog to prioritize pooping instead of rummaging through leaves or playing, then there has to be a training structure for this, too.

Your dog isn't comfortable outside. Pooping, for the most part, is a vulnerable activity, which is why dogs normally do it when they are alone or when they feel that they are in a safe spot, at least. What could be safer than being inside? Again, some training would help your dog if this were the problem.

Inability to ask you when it needs to go. Despite being nonverbal, dogs can be very social and communicative. We should use the natural ability of dogs to express ourselves to our advantage.




The dog should signal to you when it wants to poop so that you can let it outside. Otherwise, the dog would have no other choice but to do it indoors. The feeling is just as urgent as it is for humans, so be sure that you have time to training and socialize with your pet to learn how to ask you when it needs to go.

Big changes can also cause pooping issues. If you recently moved to another home, then the move could be a big stressor, plus your dog doesn't know what to do in the new place, too.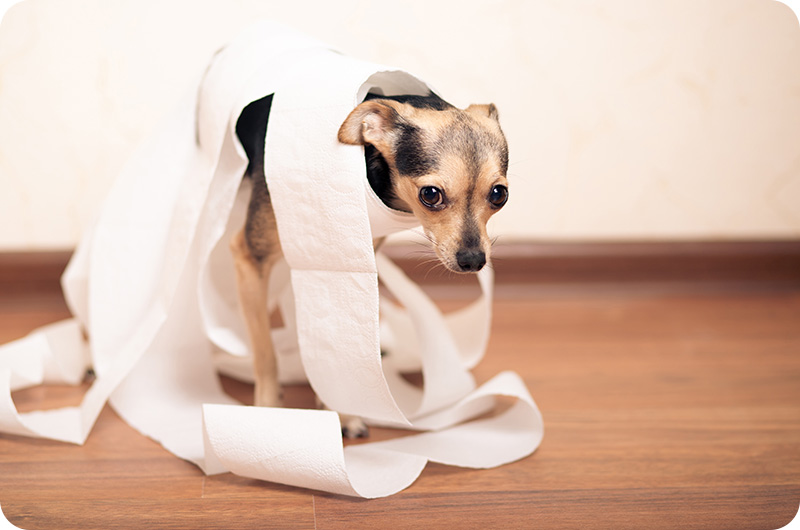 How often should a dog poop?
The average number of poops will vary depending on many factors, including your dog's breed, diet, physical activity level, and age. Very small puppies will poop very frequently.
As a dog reaches its teenage years and, later on, adulthood, pooping becomes a more regular activity, and they have more bladder and poop control, too.

Do dogs poop in the house out of spite?
Dogs do not have a concept of spite. Instead, dogs have a hierarchy (the pack) that determines who gets to be the alpha dog and who gets to be the submissive ones.
However, thinking that your dog pooped inside because it hates you is over-reading the situation. Refer to our earlier discussion of why dogs poop inside the house for some guidance.
How Do I Stop My Dog from Soiling in The House?
How to stop a dog from pooping in the house at night? If your dog is unable to go outside at night to poop, then it will poop indoors. It is a little cruel to prevent your dog from pooping at all while you are still sleeping. Your dog has to be able to get outside even at night to do number two. Training is the key to checking canine pooping behavior indoors.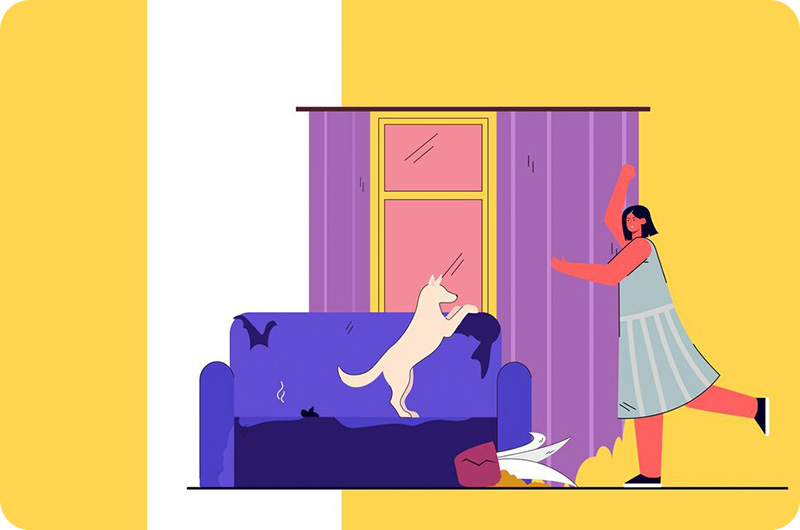 How to stop a dog pooping in a certain area?
The best way to prevent negative behavior of all kinds is by training your dog. However, there are some situations when training is not enough, or perhaps the training is insufficient to address the problem.
Or perhaps you want your dog to stop pooping near your garden. If this is the problem, we recommend using plain vinegar to avoid a certain spot. Dogs do not like some smells (vinegar included) and would actively avoid areas were these smells are located.
You have to treat the same spot repeatedly until you get the outcome you want. Granted, vinegar is one of the eco-friendliest anti-dog solutions you can get. It won't kill your plants. If you don't mind having a vinegary smell outdoors, then use this method.

Next on your reading list: