Is my cat in heat? This is the most common question that cat owners have when they begin noticing a change in behavior in their female cats.
If you have only taken care of male cats before, female cats may pose a challenge because they attract toms and get pregnant early. Find out how to handle polyestrous Ness or the multiple heat cycles the cats experience throughout the many fertile years of their lives.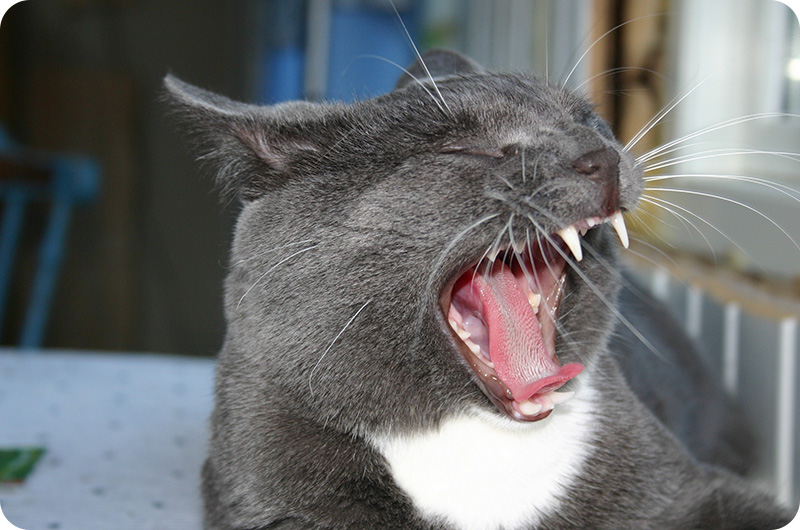 How to Tell If Your Cat Is in Heat?
Knowing how to tell if a cat is in the heat is critical if you want to prevent unwanted pregnancies in your female cats. Several signs point to possible estrus or heat cycle in cats:
Frequent rubbing or bopping of its face on physical objects

Frequently wanting to go outside and exhibiting urgent or begging behavior.

Wiggling its tail and hind end when you stroke its spine

Raising its hind area into the air while walking.

Regular rolling on the floor

Mildly aggressive or demanding behavior (in general)

Additional attention-seeking behavior

Spraying urine on some surfaces

Frequent vocalizing that goes beyond the usual
Some of these behaviors may emerge when a cat is distressed by other medical conditions.
If you are concerned with your cat's behavior, the best option is to catch the negative or suspicious behavior on video and show it to your vet. Your vet will use that information to make a speedy and more accurate diagnosis for your cat.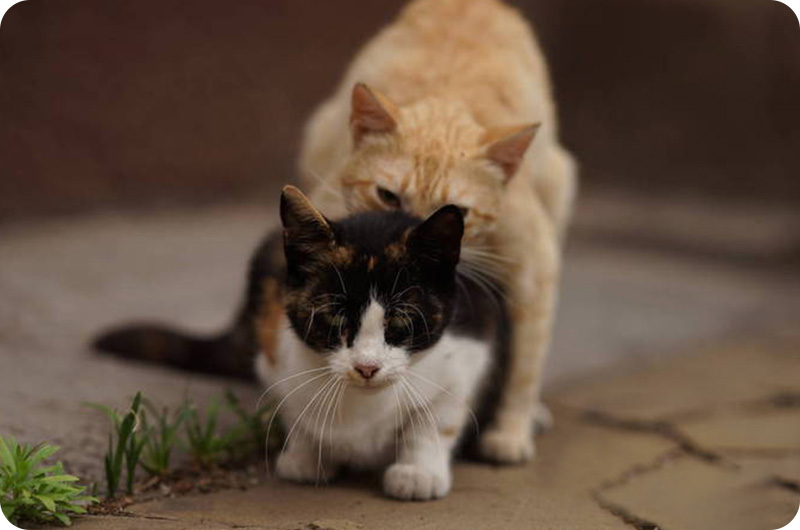 How Long Does a Female Cat Stay in Heat?
A heat cycle or estrus can last anywhere from seven to fourteen days. A queen can have more than one heat cycle monthly. The domestic cat is also classified as a seasonally polyestrous animal.
During the breeding season, a cat will go into multiple heat cycles, often just weeks from each other. The breeding season for cats is year-long. Some environmental factors can influence the peak of the breeding season. In Northern American territories, January is the start of the breeding season, and sometimes it tapers out before winter.
Cats that live in temperate areas with several seasons may exhibit fewer heat cycles during the coldest months of the year. Cats that live in warmer climes, such as tropical cycles, will be fertile 12 months a year.
When a cat goes into heat, there is a prolonged period that its body is ready for mating. The average period is six to seven days.
However, veterinarians have observed that some mature cats can have a prolonged heat cycle lasting six weeks. If we take the median of the length of estrus, this will equate to about three weeks. In short, if you don't want to have any headaches with heat cycles, it would be best to get your female cat/s spayed as soon as possible.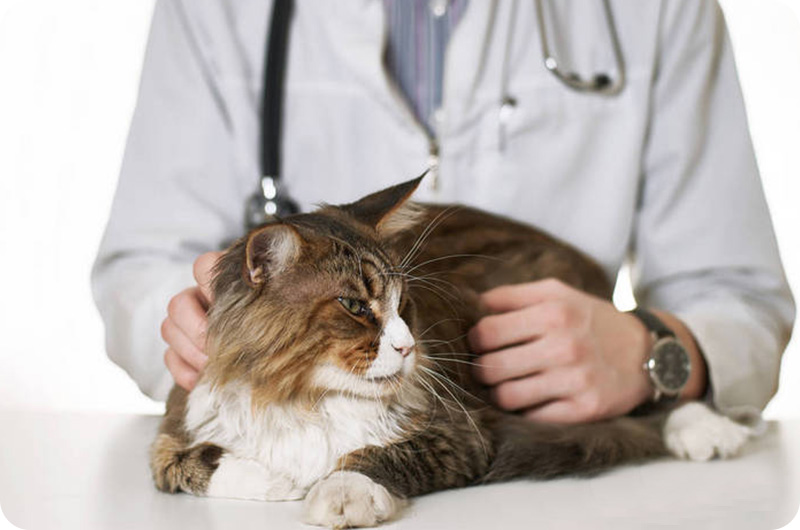 How to Calm a Cat in Heat?
Owning several non-spayed queens can be a headache. Having several females in one location means your home and yard will attract several toms from all over.
But more importantly, your cat is going to go through bouts or periods of discomfort. Veterinary science is unsure of what queens go through during estrus, but here is what we are sure: queens feel some discomfort throughout the heat cycle.
The presence of discomfort can make female cats act out or act strangely or even aggressively in some cases. Knowing what to do during the heat cycle can improve your relationship with your female cat/s. We've rounded up some important reminders and tips for calming down a cat in heat.
The most important reminder for cat owners is never to match your female cat's obnoxiousness, noisiness, or aggressiveness during a heat cycle. Cats didn't ask to experience estrus, and if it's true that they feel pain and discomfort, patience is the least we can give them. Your goal as a pet owner is to help reduce the discomfort associated with the heat cycle.

If you want to rid yourself of the issues associated with estrus completely, have your veterinarian spay your female cat. Be sure that your cat isn't in heat when you bring her in for spaying. The surgical procedure is very low risk.

Clean your cat's litterbox/litterboxes frequently. During estrus, female cats are more aggressive and territorial. Your cat will mark areas with urine. If the litterboxes are clean, your queen will mark it repeatedly instead of furniture and walls.

Music has a soothing effect on many animals, not just humans. If your queen shows signs of distress, sweet and calming music may reduce the aggressiveness and discomfort.

Calming herbal formulations like Rescue Remedy may be used in moderation for dealing with anxiety and aggressiveness. Catnip can also be used, but don't overdo it. Use these remedies only when everything else isn't working.

Having half a dozen toms stalking your property will only make things worse. Your queen will sense the presence of males, and she will likely go nuts trying to contain her reaction to male cat pheromones.




Remember that animals are bound to their instinctual traits and tendencies, no matter how tame and home-bound they may be. By securing your property's perimeter and discouraging toms from approaching, you are saving your cat from a lot of stress during the heat cycle.

Allow your cat to 'getaway' from you and the rest of the people in the house during the heat cycle. We know that it's somewhat unfortunate that they tend to isolate during the heat cycle, but this is something that they need to do to reduce their stress and feel more secure during estrus.

How Often Do Cats Go in Heat?
The average heat cycle will occur every two to three weeks. A heat cycle typically lasts for seven days. The longest observed heat cycle is six weeks. Six weeks is atypical, so don't worry about your cats, unless you observe signs of heat for more than a week.
Next on your reading list: