Lamb and Rice Dog Food: Is lamb and rice dog food good for dogs?
The lamb and rice combination are one of the most common blended nutrition formulas in the dog food industry. Lamb is undoubtedly a great source of animal protein, and there is no question if your dog should be eating lamb or not. Rice is added to dog food to provide fiber, carbohydrates, and some plant-based protein.
Your dog shouldn't have any issues with a lamb and rice dog food unless your dog has a grain allergy that will prevent it from digesting the food in the first place. Some dogs also exhibit additional symptoms that may be problematic in the long term.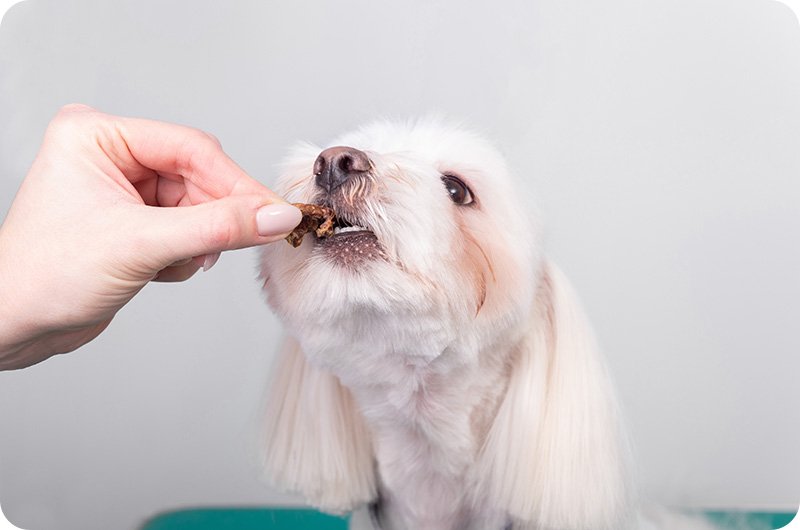 If you don't know how your dog should be eating and your dog has some digestive issues, it would be best to call your veterinarian and have your dog check. Food allergy issues should be treated with all seriousness since they can affect your dog's health in the long term.
When looking at lamb and rice dog food, we recommend looking at the other ingredients and researching them. Higher quality ingredients mean you will get better results, especially if your dog has been ill and is recovering from any condition. Older dogs, particularly, may have trouble eating dog food brands that don't pay attention to digestion and proper nutrient ratios.

Vegetarian Dog Food: Can dogs survive on a vegetarian diet?
The term vegetarian dog food is interchangeable with cruelty-free in some cases, but let's zero in on the first concept. When we say vegetarian, their dog food was not manufactured from any ingredient used to be part of an animal. This may be the right choice for people who live a particular lifestyle and do not wish to buy anything that may have involved animal cruelty. If you believe in this, then, by all means, no one is stopping you from trying vegetarian dog food.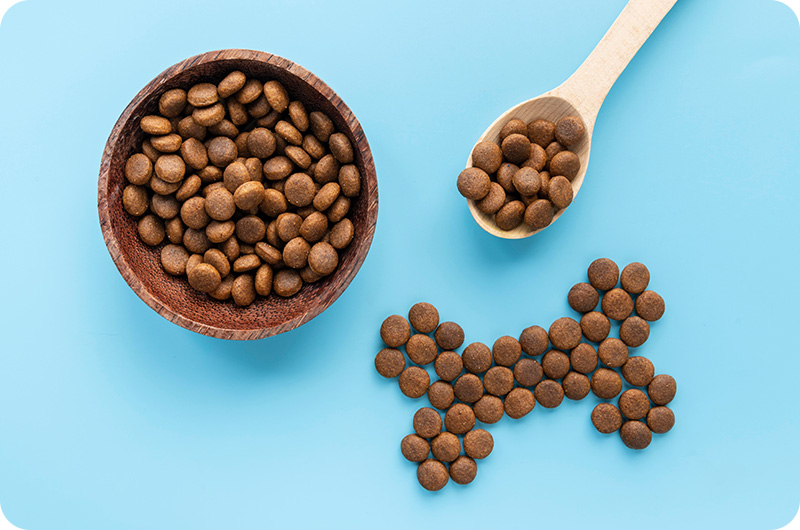 From a veterinary perspective, we have to be upfront about a scientific fact: nutrients derived from plants are the second rate compared to nutrients from animal sources when feeding animals like dogs. This has nothing to do with ethical choices. Dogs are carnivores, and wolves' ancestors are obligate carnivores, meaning they need pure meat to survive. Consult with professionals before shifting to vegetarian dog food, especially if your dog has health conditions or is already a senior dog.
To be clear, vegetable components won't harm or kill dogs. The dog food industry has been using flour and corn for decades to boost dog food's nutritional value. However, doing away with animal components ultimately can have its disadvantages.

Salmon Dog Food: Is salmon dog food good for dogs?
The short answer is yes; salmon dog food is beneficial for dogs. Fish and seafood are excellent sources of animal protein, and these food sources also have additional nutrients that promote wellness and youthfulness in dogs. Some higher quality dog food brands make use of salmon as one of the protein sources.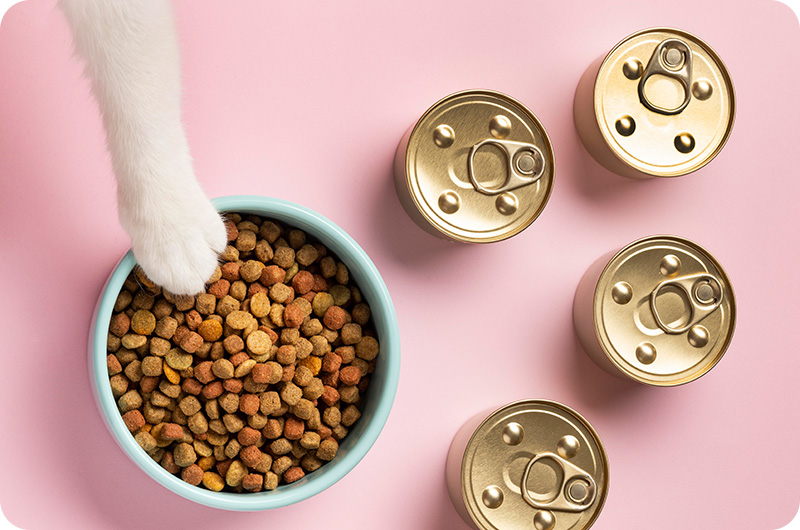 Unless your dog has a fish allergy, you can try any of these great brands so your dog will benefit from having more omega three fatty acids and omega-six fatty acids, too. Of course, the main benefit is having high-quality animal proteins at your disposal. Dog food brands commonly combine salmon and other familiar protein sources, like lamb and chicken.
We highly recommend salmon dog food to dog owners who want their pets to have a shinier and healthier coat. There are no limitations in what breed of dog should be given this type of dog food. It is appropriate for all classes and sizes of dogs, and the dog's age also doesn't matter.

Soft Dry Dog Food: Is soft dog food good for dogs?
Soft dog food is recommended for dogs with some dental issues or any other medical issue that prevents them from eating dry kibble properly. Soft dry dog food is somewhere between dry kibble and wet, canned food. Wet canned food has more water content, and there are just chunks suspended in the thick soup of the dog food. Soft dry dog food is moist, like cookies, but does not have the soup that canned dog food has.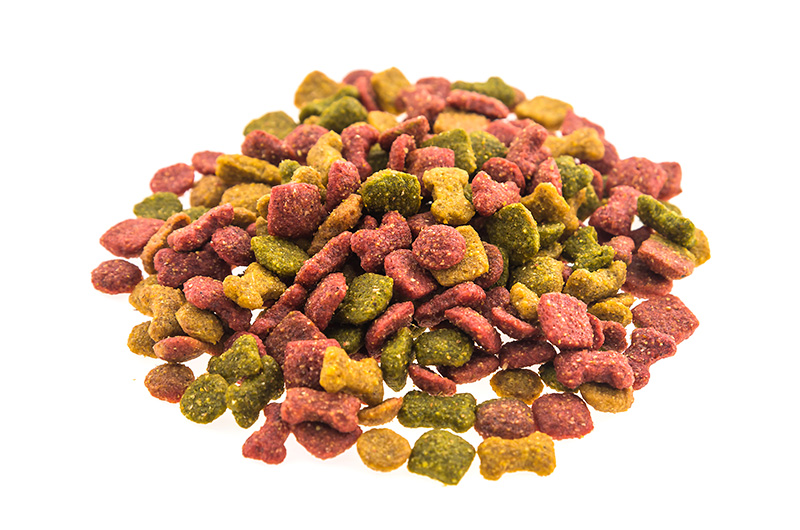 Soft dry dog food is ready to eat and can be fed to your dogs at any time. You also have the advantage of selecting different kinds of flavors and textures to make your dog's mealtime more enjoyable. Picky dogs may benefit from soft dry dog food as the flavors may be more pronounced, and the change in diet may stimulate your dog to eat more regularly or consistently. On the other hand, there are some drawbacks to this class of dog food. In some cases, you may need to refrigerate and leftover dog food after opening the pack. Dry kibble doesn't have the same problem. You can buy several pounds and scoop from the sack without issues.  

Dog Food Without Chicken: Is my dog allergic to chicken?
If your dog has been eating dog food with mostly chicken as the primary protein source, then it's likely that your dog has some form of food allergy. However, if you'd like to confirm, you have to approach your veterinarian first. A chicken allergy may lead to some GI unrest and diarrhea, depending on the severity. A veterinarian will recommend a shift in a dog's diet if you continue to observe the same symptoms when feeding anything with chicken.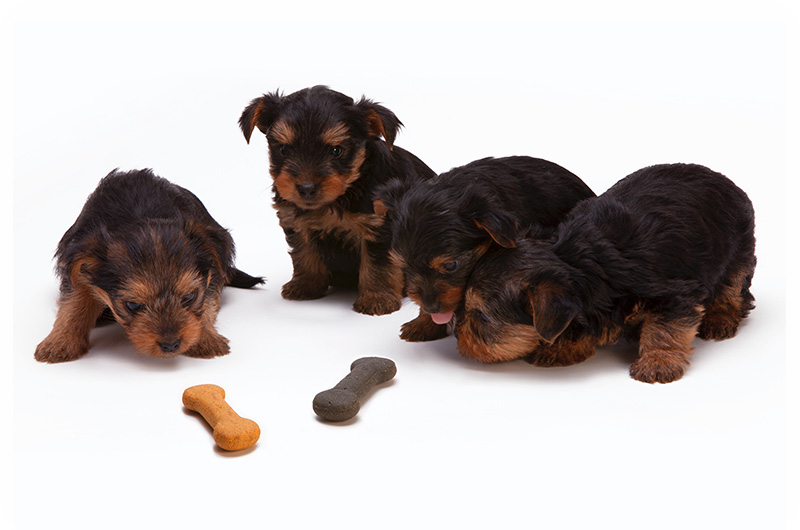 Chicken-free dog food does exist, and these brands are classified as "no chicken," and often they are also grain-free as dogs with sensitive GI tracts also tend to react to grains like rice and corn.

Next on your reading list: