Dog beds have never been a luxury – ever. They are necessary for so many reasons. First, they separate your carpeting from the dog's body. This helps control any natural odors that you may not want to stick to the carpeting in the first place. Second, dogs of all ages will benefit from staying cushioned and comfortable while sleeping. Younger pups will stay asleep much more quickly. Senior dogs with arthritic joints will want some extra padding to move about so much because of the pain in their joints.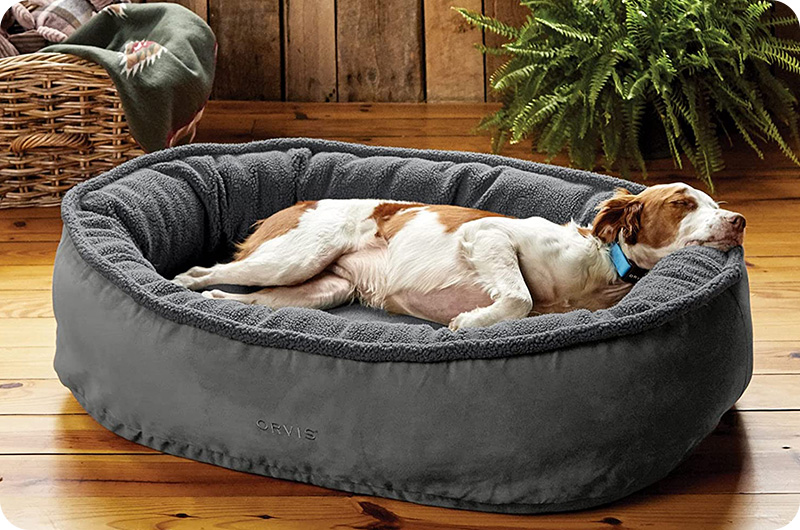 The Orvis dog bed with Comfortfill represents a new line of dog beds from the brand that emphasizes warmth and comfort. This dog bed has a wraparound layer of fleece that effectively locks in warmth for better sleep at night. This is a bolster-type bed for larger dogs weighing sixty to ninety pounds. With its great alcove-shaped design, all dogs will find it easy to clamber aboard and sleep as if they are in the perfect place ever. The brand's patented fleece-lock technology also ensures better heat retention during the nippy months of the year. The bed also measures 42" x 33", which is more than enough for nearly all dog breeds, except the ones that exceed 100 pounds, of course.

We can say that Veehoo truly thought this design out when they made a sturdy outdoor bed for dogs. While technically any surface can become a dog bed, this dog bed was meant to withstand outdoor conditions specifically. And while you cannot put this dog bed in an average outdoor doghouse, it's an awesome addition to your porch or yard. We love the sturdy metal frame that holds together the netting/mat where your dog will be sleeping. The frame's connections allow the mat to stretch properly, so there's a bit of bounce that cushions your dog's belly when it stretches here to sleep. Your dog will appreciate the extra 'give' that makes this outdoor dog bed so comfortable, to begin with. The bed comes in eight colors and is ready to be used after some assembly.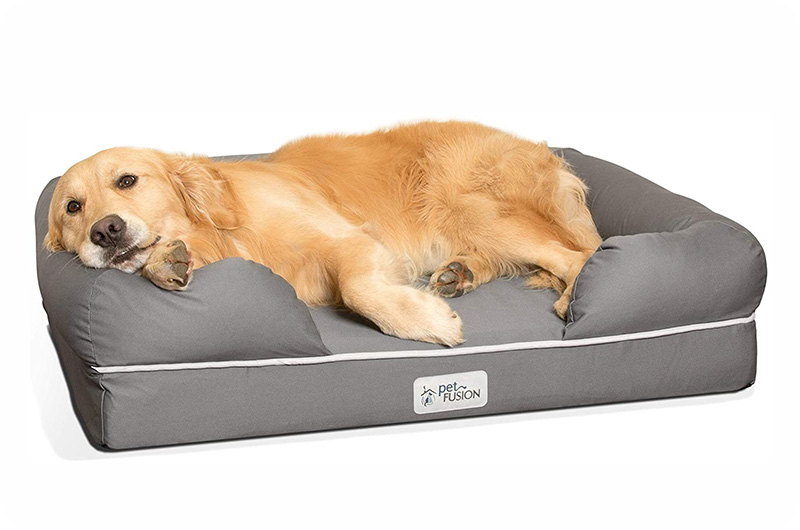 When it is incredible softness and comfort that you are after, look no further than the PetFusion Ultimate Dog Bed. This is a top-tier dog bed that exceeds the specifications of other common dog beds. If you need high-quality material because you have an injured or post-op dog at home, you need to invest in PetFusion. Each bed comes with four inches of medical-grade orthopedic foam. The orthopedic foam is incredibly useful for bringing comfort to dogs with joint inflammation, whether acute or chronic. If you feel that your dog deserves more pain alleviation and comfort, go for this PetFusion dog bed. You're also super-safe as this dog bed has been tested, and it contains no ozone-depleting substances and heavy metals like lead and mercury. We commend the manufacturer for going the extra mile to ensure that this waterproof bed doesn't have toxic substances that might cause health issues in animals. This bed is also adequate for dogs of all sizes, from the smallest to the heaviest. Because this bed is outfitted with orthopedic foam and not regular foam or fleece, dogs over 100 lbs. can use it without damaging the seams or the bed's structure. The bolsters have already been pre-loaded to the bed when it arrives.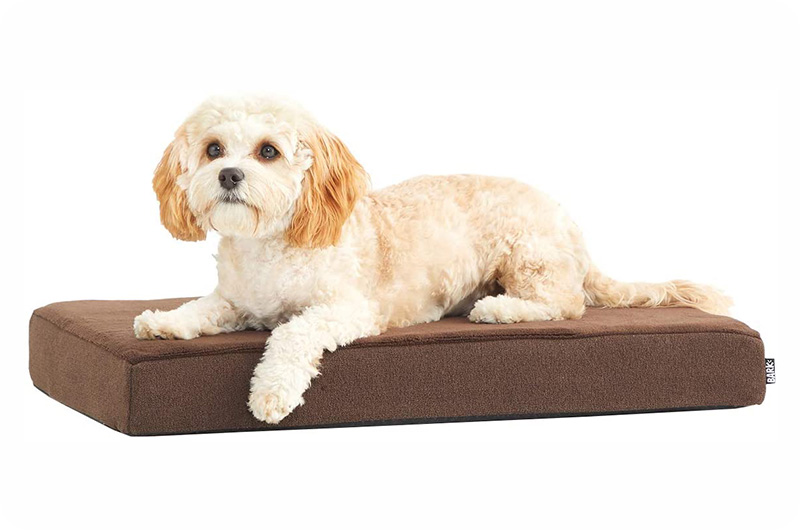 The Barkbox Memory Foam Dog Bed is another example of a good concept taken further with the design. This is a proper orthopedic bed too, and it's also a good pick if your dog is suffering from joint and bone pain. Let's not forget, too, that dogs that have just undergone any surgery need additional cushioning during sleep so they can recover more quickly. This applies if you have an older dog, especially, that needs more support because it is in a lot of pain. This bed comes in many sizes, so check the sizing chart and pick the one that corresponds to your dog's size and dimensions. The sizing chart goes from small to extra-extra-large, so you shouldn't have any problems finding the perfect bed for your pup. This bed is designed for dogs suffering from various health disorders, from hip dysplasia to bone injuries. If you need a bed that primarily provides therapeutic relief to aches and pains, pick memory foam. Memory foam provides sufficient support while avoiding adding pressure to certain points in the body that would fare better without the additional pressure.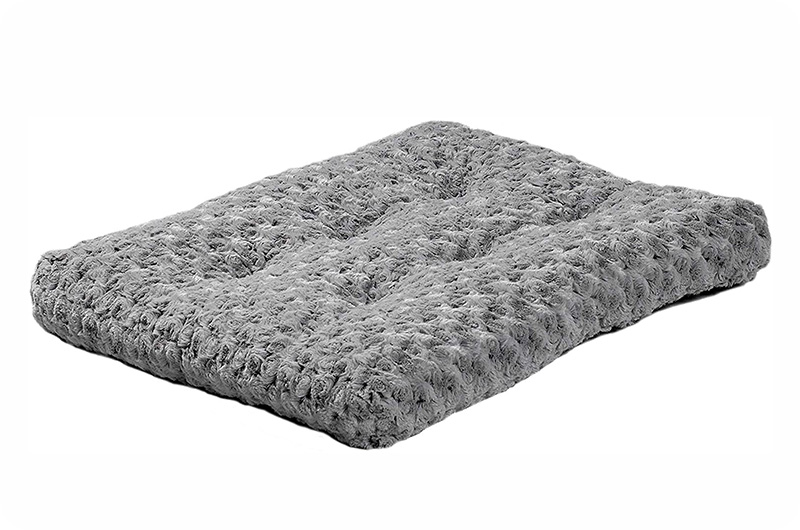 When we say plush, we mean plush. MidWest's washable dog bed is one of the softest dog beds around, and while it doesn't have the thickness that orthopedic beds offer, they're fine picking for dogs that don't have any joint issues. In short, if you need a regular comfortable bed for your pup, there's no reason why the MidWest Washable Dog Bed won't cut it. You can use this flat dog bed on its own, or you can pair it with an indoor/outdoor house or a comfortable dog crate. Either way, your dog is going to be sleeping in no time because it's perfectly designed to bring comfort instantly. This dog bed measures 23" x 18" and has a height of 2.5". This is a synthetic dog bed that is completely fashionable, so it won't clash with any modernist décor you might have at home. Just place it anywhere in the house where your dog usually hangs out, and you're all set. You can also buy another one for the transfer box or crate that you use so your dog would be comfortable during transport. And if your dog constantly rides your car, adding one in the back seat should keep your car's interior cleaner.

Next on your reading list: