Whether you're in the market for a Sphynx cat sweater or a simple sweater for a cat, Amazon has always had some interesting pickings. We took a closer look at the top cat sweaters for your feline companions and listed the top three that we think you'll love.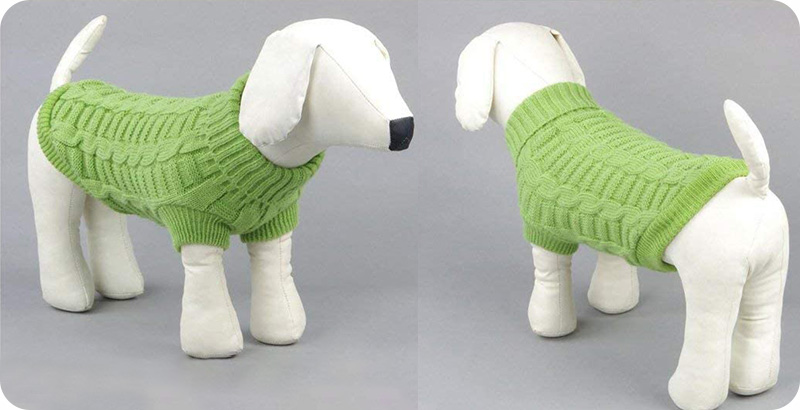 This authentic Bolbove Cat Sweater is the perfect turtleneck for your beloved feline. This sweater comes in five sizes, from small to extra larger for heavier felines.
This round-neck sweater is machine-washable and is perfect for all cats. When selecting the right size for your cat, always measure from the widest point of the chest. Be sure to measure from the topmost point of the cat's neck to the tail area to get the right length.
We recommend going up on size higher to make sure that your cat (or dog, why not?) is comfortable with the sweater's size. This is a good reminder when measuring a cat for any jumpsuit costumes, too.
This sweater is manufactured from acrylic fiber and is best for cats as it does not irritate the cat's sensitive skin. Don't worry anymore about itching and allergies when your cat wears this sweater for prolonged periods. It's the perfect gift for your cat during the nippier times of the year.
The medium size, which is most popular with customers, has the following dimensions: 10" for the neck area, 12.5" for the chest's circumference, and 10" from the top of the neck to the tail area. If your cat has the same measurements, you can opt for an equal fit, or you can go one size larger if you think that your cat needs a little wiggle room.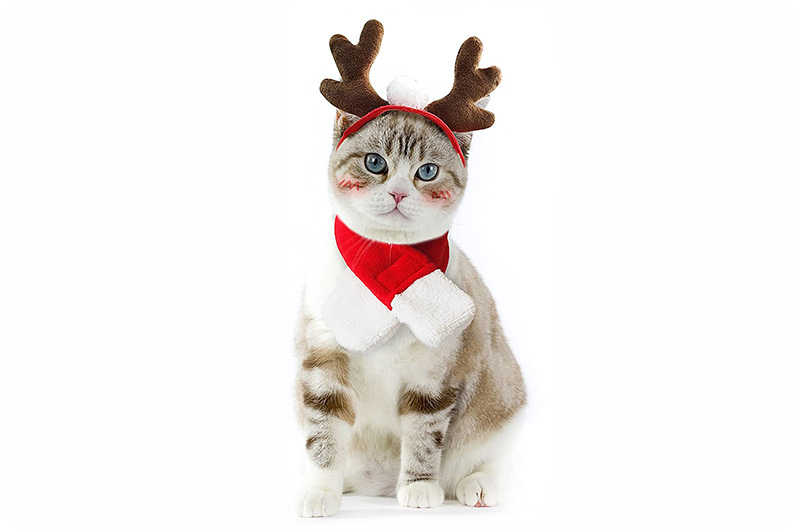 This is another Bolbove sweater with a different design. The cable-knit design is brighter and is best for Christmas-wear. This turtleneck sweater is an ideal example of cold-weather wear because kittens and adult cats also get nippy during winter.
A natural Amazon's Choice item, this Bolbove sweater also comes in five sizes. You can pick XL if you have a big cat so that the fit will be just right. This is an example of designer pet clothing that is worth every penny. The soft and hypoallergenic acrylic fiber is soft on the fur and won't irritate your cat's skin either. 
Customer reviews reveal that this sweater isn't just soft and comfortable. Some buyers have reported that putting a sweater on their cat/s has created an effect similar to thunder vests' calming effect on dogs. 

One customer shared that her cat would always scream at her half an hour before dinnertime. After placing the sweater on the cat, the feline splayed out on the floor, not caring in the world.
We believe that the turtleneck's extra cuddly warmth has a definite calming effect on cats and dogs. Take note that small dogs or toy dogs can also wear this type of turtleneck sweater. This being said, make sure that you perform the right measurement to ensure that you are getting the right size for your pup.
Cats are generally slimmer than dogs, and they are not so likely to gain weight quickly, so it is common for cat clothes or costumes to be on the small size regardless of the sizing.
The sizing pattern for cats is different from the sizing system for dogs. Another review stated that the cat owner purchased the sweater for her three-month-old kitten, and it has worked well in keeping away the cold.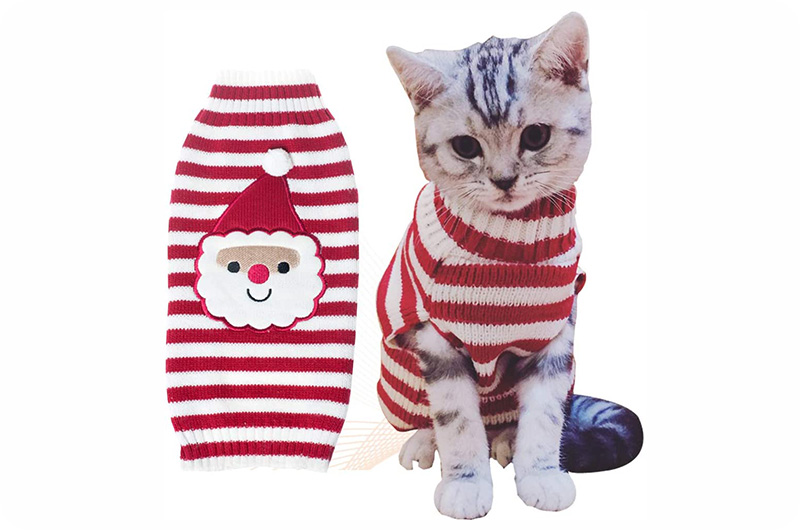 Nothing looks cuter than a perfect turtleneck sweater for the holidays – for your cat, that is. Get the perfect Wally and Santa Christmas sock vibes for your beloved feline when you buy this cute sweater to keep your feline comfortable during the colder months of the year.
BOBIBI turtleneck cat sweaters also provide five sizes to choose from. Pick from XS to XL and get just the right fit for your furry baby. This turtleneck sweater is guaranteed to make any feline look pretty or handsome because it was designed to complement a cat's special dimensions. The sweater is also machine-washable and can also be used by your other pets, as long as the sweater's dimensions are aligned with your pet's body, too.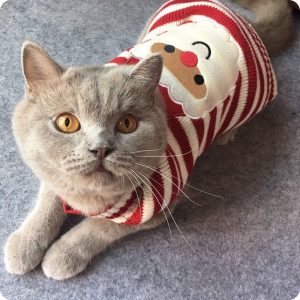 Customers who have purchased the sweater say that they are very satisfied with their purchase. One customer said that the medium size is perfect for her sixteen-pound cat.
For any cat that is lighter than sixteen pounds with a belly circumference of no more than twelve inches, you can order a small, and it would fit just right. Keep in mind that this sweater may be problematic for cats that self-groom excessively. If your cat doesn't do this, then there shouldn't be any issues.
There are some complaints. However, one customer seemed to have miscalculated her Black Bombay cat's size and ended up getting ignored when she was trying to fit the sweater over the feline.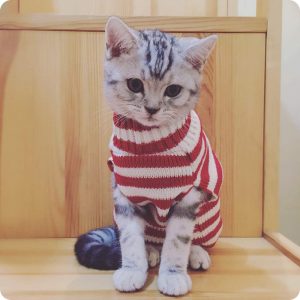 This should tell you everything about measuring cats first before buying a sweater. Since you will be buying online, the measurements and allowances should be precise because if the sweater is too small, then your cat will likely hate it.
We have also seen feedback from dog owners who purchased turtleneck sweaters for their dogs. This sweater appears to be a perfect buy for Chihuahuas. Chihuahuas are small enough to fit into the sweater. They are very comfortable with it.
This may be because, in general, dogs love having the comfort of slight pressure on their chest and backs. This is the principle behind thunder vests. It's like they are being given a hug. Should you have any small pet that seems to be frequently anxious, you can use sweaters to improve their demeanor and add that extra dose of love, so they won't be so anxious anymore.

Next on your reading list: